Lead generation is an amazingly complex topic, which means that there are a vast variety of books on the topic. Great lead generation ultimately comes down to having a highly optimized sales funnel and way of nurturing leads into sales. Optimizing both of these items can often come down to micro-improvements that really add up; marginal gains in lead generation can drive massive results over time.
Since there are so many books available on lead generation, we decided to take a look at what is out there is highlight what we consider 3 great books about lead generation. We consider these to be great books about lead generation because they highlight ways to find leads, optimize your sales funnel, and increase the number of sales that you close.
Have you read any of these great books about lead generation? If you haven't we think you'd enjoy them and your business would thrive from you learning from them.
1. Inbound Marketing: Attract, Engage, and Delight, by Brian Halligan and Dharmesh Shah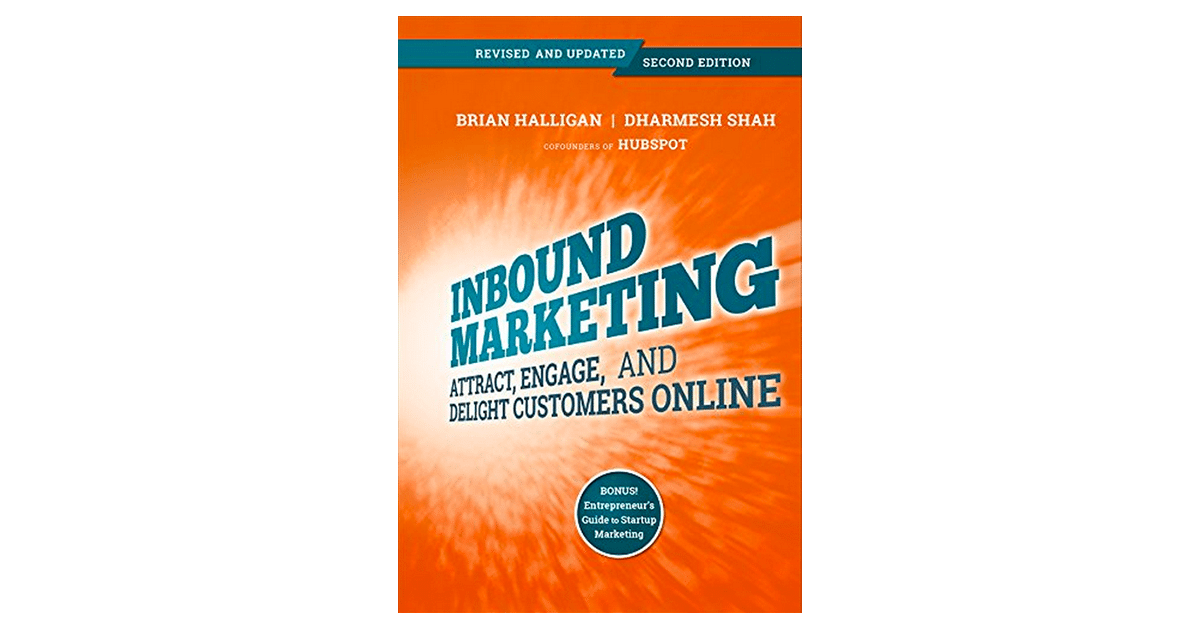 This book is essential reading for a marketer or sales professional who uses the Internet for lead generation (which should pretty much be everybody!). When you read Inbound Marketing: Attract, Engage, and Delight, you learn about how to increase your visibility online. You'll learn about what the latest lead nurturing tactics are and get advice on how to produce delightful content that helps your potential customers get the information they need and begin to trust your brand.
This book spends a fair amount of time explaining why outbound marketing becomes less effective; meaning cold calling, direct mail, and email blasts are not working anymore. In fact, the book even suggests that these methods are causing your brand harm and turning potential customers off from ever using you.
By reading this book, you'll learn (or have a solid reminder) that online behavior is rapidly changing. These consumer behavior changes shouldn't be scary for a marketer, but rather should be embraced as an opportunity.
2. Everybody Writes: Your Go-To Guide to Creating Ridiculously Good Content, by Ann Handley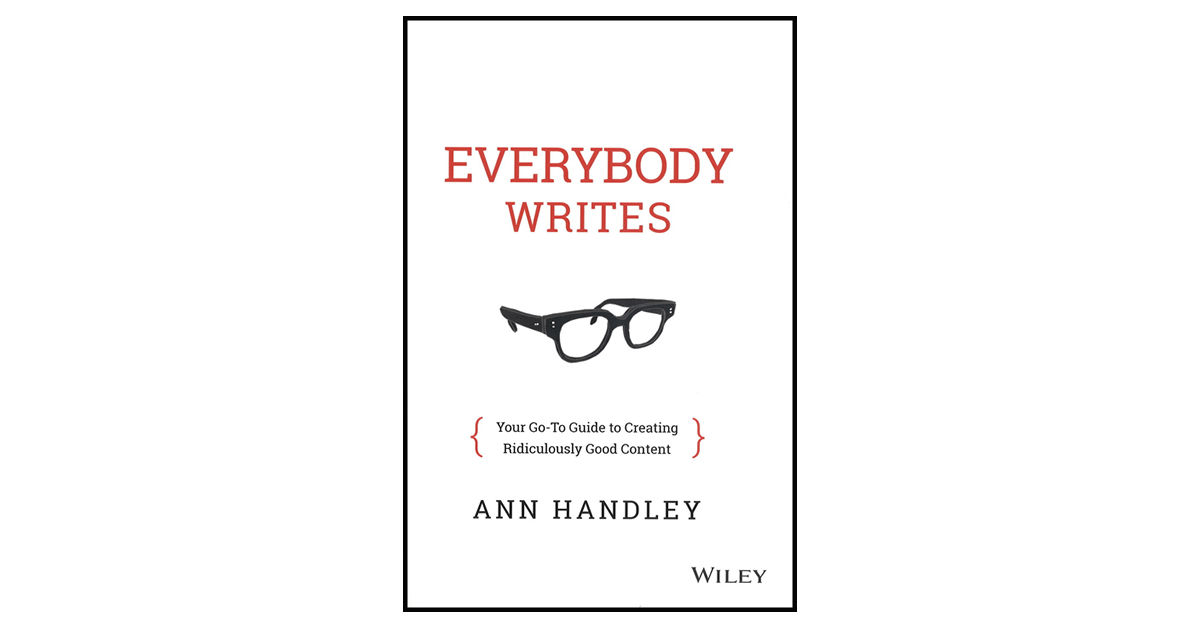 If you're doing content marketing or thinking about doing content marketing, Everybody Writes is an amazing book to read. It's a great read because it will help you think about how you can better attract and retain customers, using phenomenal content as one of your primary communication tools.
Since content marketing is becoming an important growth vehicle for a lot of companies, this means that content needs to be written with your brand messaging baked in. You also need to write in a way that makes people know you are an expert in your field and want to engage with your product or service.
This book explains why writing matters now (potentially more than ever). The author explains that online, our words are our currency; they tell our customers who we are. This is quite a statement because it is a key reminder that our writing can make or break a business. Bad writing makes a company look dumb, while great writing makes a company look insanely smart and trustworthy.
When you write high-quality content, your content becomes an amazing lead generation tool. You'll collect more leads when your content is quality. This book is a reminder of how important quality is when you're writing for your marketing if you want to increase your revenue.
3. The Art of Social Media: Power Tips for Power Users, by Guy Kawasaki and Peg Fitzpatrick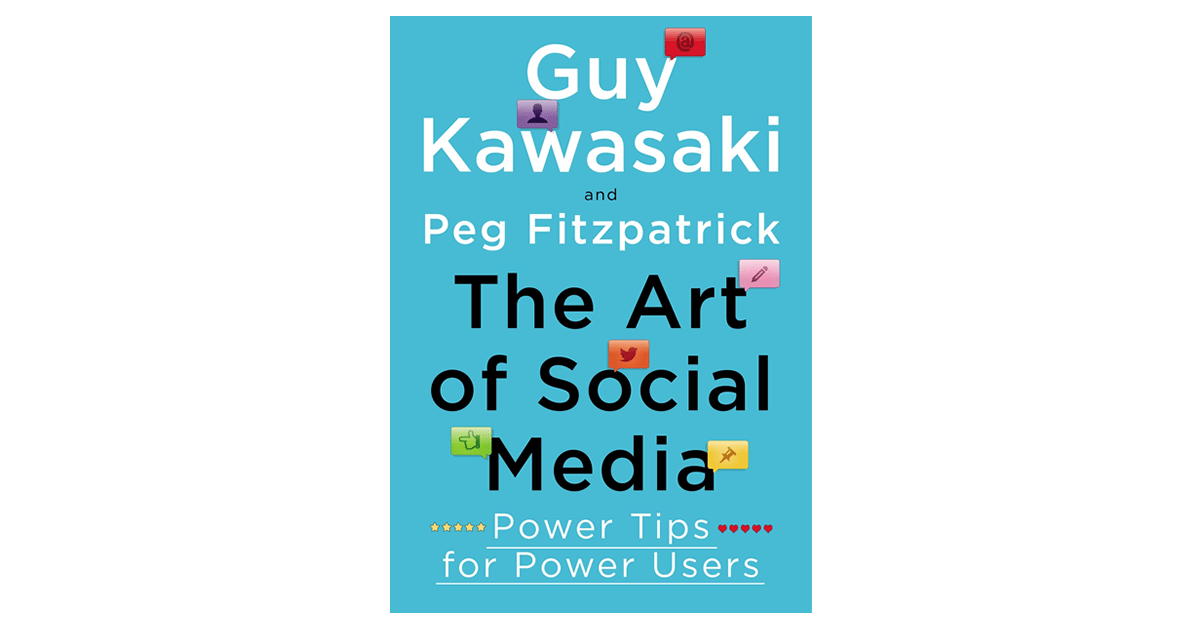 Social media is an obvious lead generation tool that every business should be using to promote itself. In fact, having no success on social can perhaps determine whether or not your business thrives.
In The Art of Social, legendary former chief evangelist of Apple, Guy Kawasaki, shares his essential guide for how you can get the most return on investment for your social media marketing efforts.
You'll get a ton of tips and tricks on how to grow your social media presence in a focused way in this book. You can use these methods to increase the number of leads you collect online, which will help you speed up the rate at which your business grows.