Facing the task of collecting leads can often feeling daunting.
To make your lead collecting mission feel more manageable, using the right techniques and tools can go a long way.
In fact, using the right lead generation tools and techniques can make lead collection dead simple.
We've taken our lead generation knowledge and shared it in this post that explains how to collect leads online.
Collecting Your Quality Leads
We've scoured the web and combined our findings with our lead generation expertise to make this easy to digest article on how to collect leads online.
Our goal when creating this guide was to make lead collection feel less overwhelmed and increase the quality of the leads that you collect. We're confident that if you follow some of the following suggestions, you will not only increase the amount of leads you collect, but also the amount of sales you close.
1. Add Your Phone Number
If you're hesitant to pick up the phone, this tip might not be your favorite. However, adding your phone number to your website will increase the quality of your leads. Adding your phone number will increase the quality of your leads because it increases the perceived genuineness of your company. Think about it for a minute— when you see a phone number on a website, you feel somewhat comforted because you perceive a company that has an active phone number as being more trustworthy. This means that even if you don't plan on using a phone to actively grow sales, your sales might ultimately benefit simply from the presence of a phone number on your website.
2. Include Photo Testimonials
Testimonials are a great way to increase the quality of the leads that you generate, but adding a photo to the testimonial takes this tactic to a completely different level. Photo testimonials are powerful because they increase the authenticity of a testimonial. A photo comforts a visitor and makes your brand more feel more dependable. Photo testimonials will help you not just collect more leads, but collect more high quality leads.
3. Use Strong and Actionable Words
Actionable words such as "free" or "get" increase an emotional attachment to a product or service, instantly. When somebody sees a strong and actionable word, they are suddenly more compelled to engage further with your offering. A potential customer is much more likely to want to begin receiving the benefits of your product when you use strong and actionable words.
4. Don't Use Generic Website Templates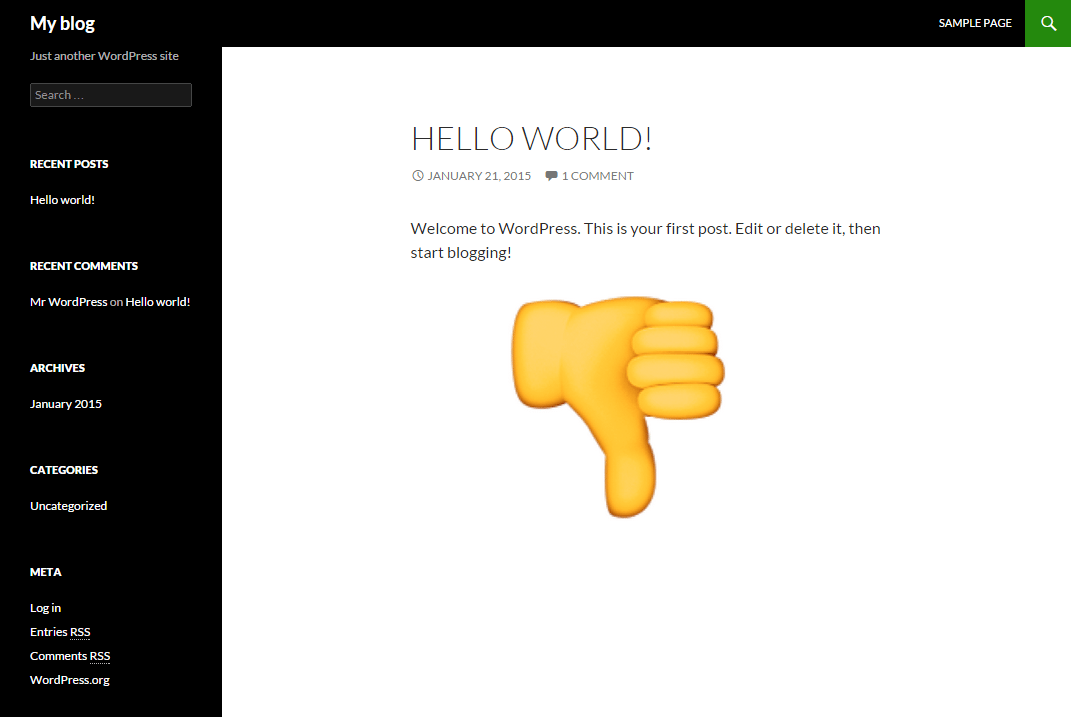 When you use generic website templates, the quality of your leads will plummet. This is because a generic template won't be the best designed, and likely won't increase customer confidence in your product. Spending a few extra dollars on a good design, whether it be from a designer or a website like ThemeForest, will go a long way towards helping you collect quality leads online. A good design has your business goals in mind, which means the quality and amount of leads collected will rise.
5. Use LeadBoxer
It can be difficult to collect leads when you need a potential customer to fill out a form. That's why we recommend you trying LeadBoxer (for free!). When you add LeadBoxer to your website, you instantaneously are able to see who is visiting your website, what products and services visitors are interested in, and ways to get in touch with them. Lead collection without any forms or buttons is here, and it's free to try.
6. Think About Your End-Goal
A lot of people think about lead generation, but forget about their ultimate end-goal. This means that you need to spend time thinking about what exactly you want your lead to end up doing over time. Defining what a lead means to you and then tracking your ability to nurture a lead will go a long way for your company. For example, do you want a visitor to call you? Maybe you want them to join your newsletter? Consider the ways you want to collect leads and don't forget to think about what you want your leads to eventually do.
7. Link Retargeting
Rebrandly URL Shortener has a very handy feature called link retargeting. Using link retargeting is a great way to collect more leads online as it enables you to target people that click on your links — regardless of whether or not they have visited your website. This technique works by adding a retargeting pixel to any link that you share, and even if it's not pointing to your website, anyone who clicks on that link will be added to your retargeting audiences. Simply put, retargeting + your links = more leads.
So you've collected leads… now what?
Now that you've collected leads online, you're going to have to focus on nurturing those leads to help you accomplish your actual sales goals. The task of converting your leads into actual sales is perhaps more challenging than the actual act of collecting leads. A person has shown some intent to possibly purchase what you offer; now you just need to figure out how to completely seal the deal and prove your value to them to close the sale.