Lead generation is a vital part of any business. Without lead collection, it's going to be virtually impossible to discover new business opportunities and interact with potential customers.
With WordPress being a massive force on the Internet, there are naturally dozens upon dozens of plugins available to assist you in your lead generation. With so many WordPress lead generation plugins available, it can feel somewhat intimidating to figure try to figure out which lead generation plugin will work best for your needs.
We've roamed the Internet, tested countless plugins, and found which ones we enjoy most. Many of these plugins suited our own WordPress lead generation needs well, and some weren't quite right for us. Nevertheless, even the plugins that didn't work well for our goals could potentially be perfect for your business objectives.
The right lead generation plugins for your growth strategy will help you do things like collect and manage emails, find potential clients, and grow your company faster.
The 9 Best WordPress Lead Generation Plugins
These are some of our favorite WordPress lead generation plugins, in no particular order.
1. OptinMonster (get it)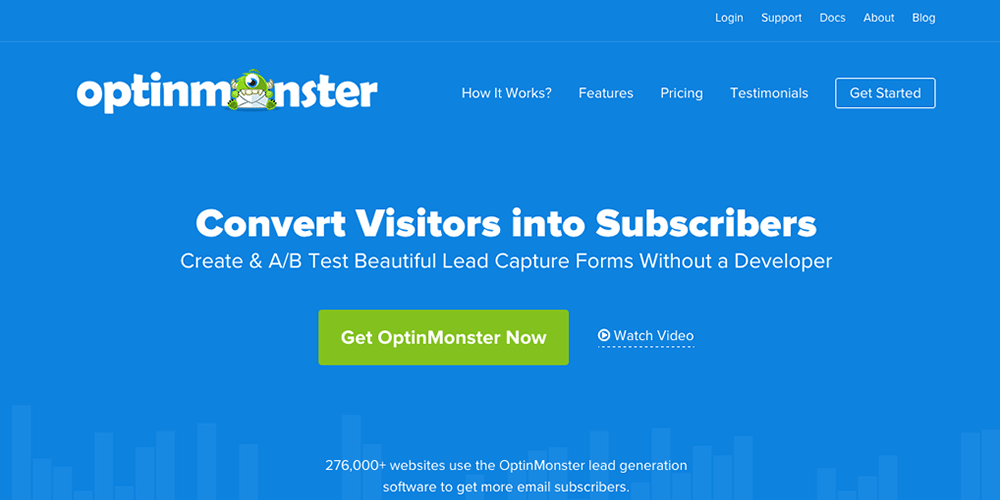 OptinMonster is a WordPress plugin that converts website visitors into subscribers and customers. It offers great features that make it easy for marketers to acquire new leads and customers.
Features that make OptinMonster powerful include: a drag and drop form builder, exit-intent technology, A/B split testing, the ability to show specific messages for different campaigns, and built-in analytics.
OptinMonster allows you to quickly build high converting lead generation campaigns, in minutes. It's simple to use and we definitely recommend trying it.
Unfortunately, if all of these features sound too good to be free, that's because it isn't free. There are three plans available for OptinMonster, starting at $9 per month.
2. LeadBoxer (get it)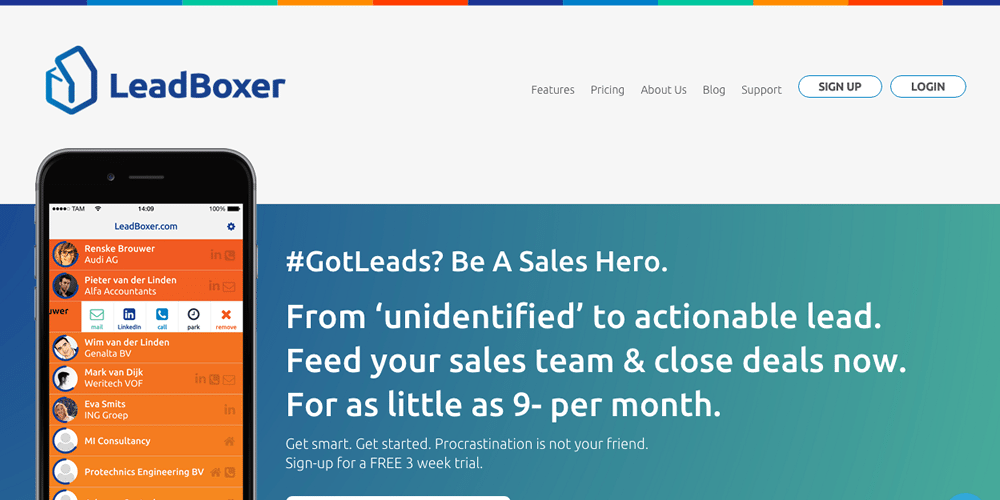 Our obvious choice for the best WordPress plugin to collect leads is… us! We recommend you try out LeadBoxer to collect information on and understand the people viewing your website. When you add LeadBoxer to your website, you'll be able to see the names of the businesses that visit your site, the products and services they are interested in, and ways to contact them.
LeadBoxer puts faces and information to your typically anonymous website visitors, allowing you to understand precisely who is visiting your website. It's a powerful tool that will allow you to collect leads in a highly efficient and actionable way.
Click here to start a trial of LeadBoxer, for free.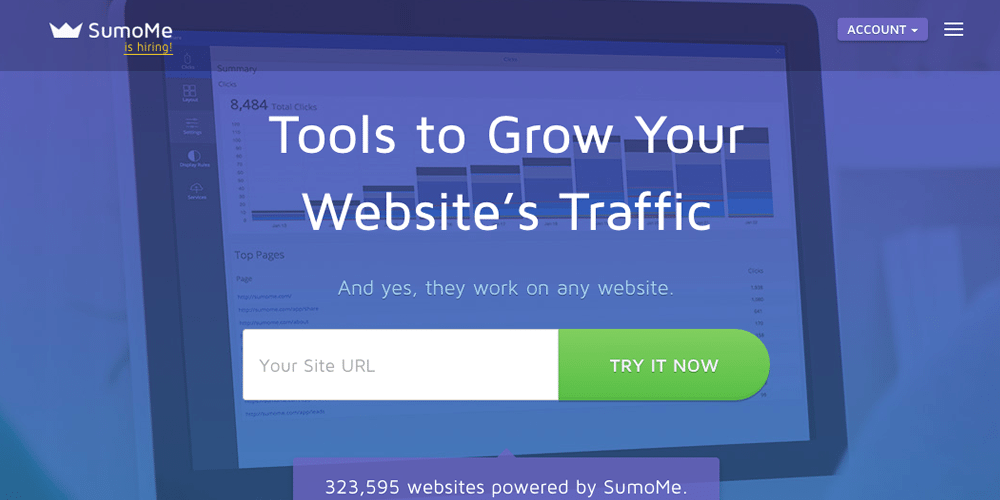 SumoMe seems to be growing faster than ever in popularity, and for a good reason. SumoMe is more than just a lead generation tool, but a full suite of products designed to grow your website traffic.
Tools like the SumoMe welcome mat, smart bar, scroll box, and more will help you grow your traffic while collecting valuable leads. Over 300,000 websites are currently using SumoMe, including some notable ones such as Airbnb, Complex, Canva, The Art of Manliness, and BarkPost.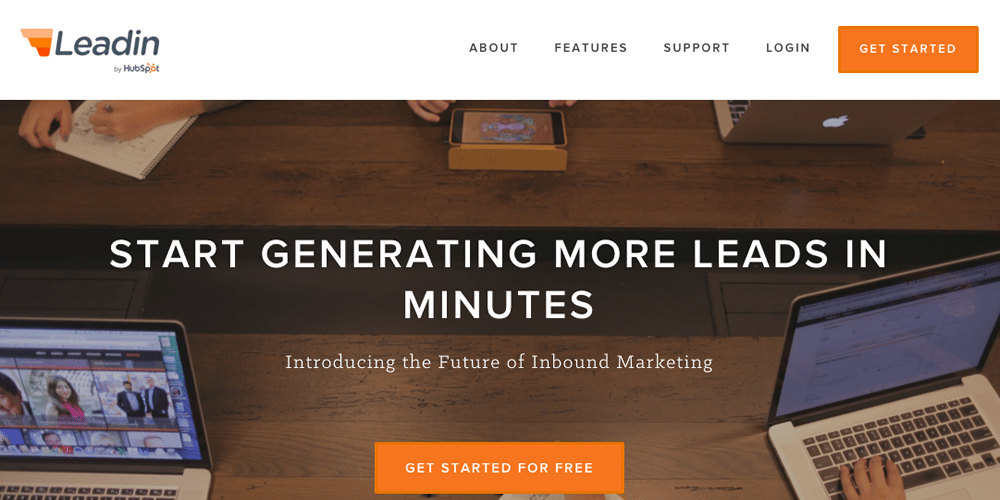 Hubspot developed a free lead generation solution that makes it easy to know who website visitors are and gives you insights into everybody who fills out a form on your site. It is a tool built with bloggers, entrepreneurs, and small businesses in mind.
The three key features of Leadin include: lead capture forms, contact management, and marketing analytics. It's also extremely easy to setup and will have you ready to collect leads within minutes.
We think that Leadin is a great compliment to LeadBoxer. Install LeadBoxer and Leadin on your WordPress blog and you'll have instantaneously turned your website into a lead collecting machine.
5. Hello Bar (get it)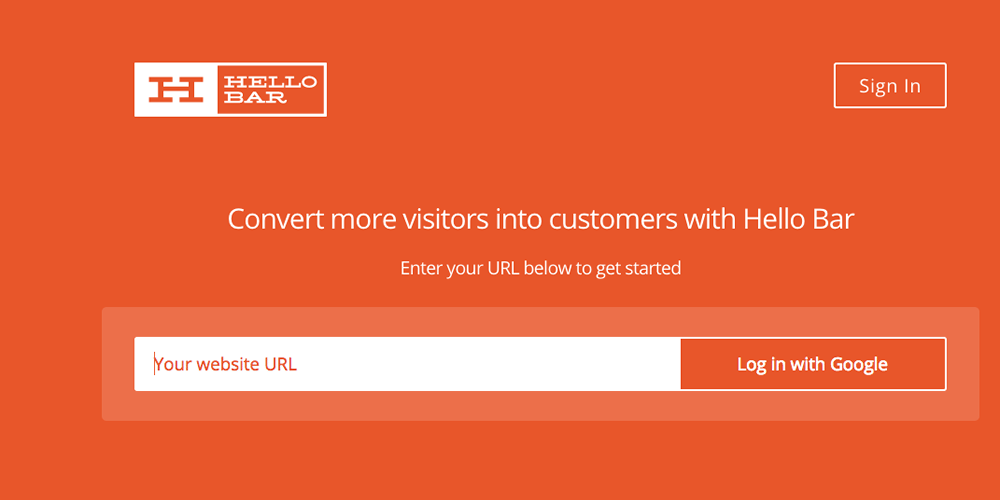 Hello Bar makes it extremely easy to convert more of your visitors into customers. It makes it so that when people visit your website, they'll see a subtle bar at the top of the page that encourages them to join your email list (or start a trial of your product). Hello Bar is a simple to install WordPress plugin that is a valuable tool to have in your lead generation arsenal. It doesn't only work, but it works very well.
6. OptinSkin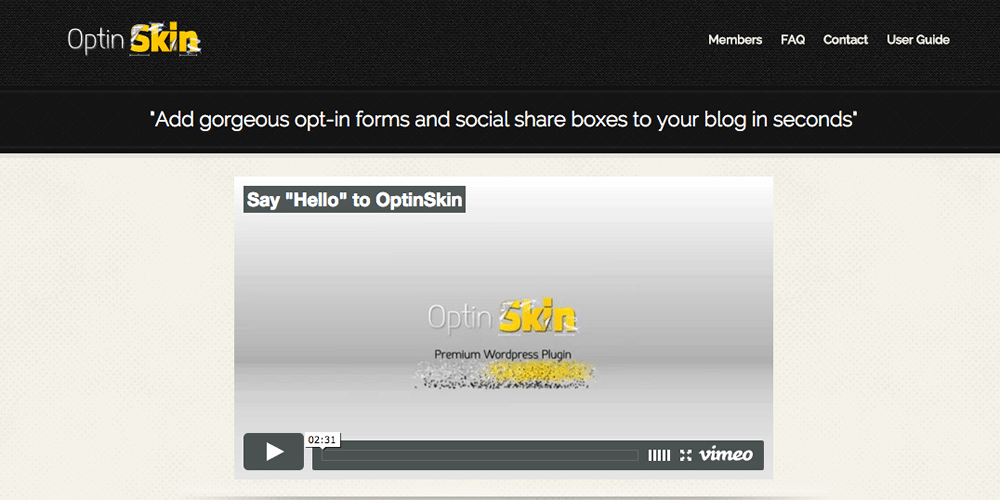 OptinSkin is a WordPress lead generation plugin that makes it easy to add opt-in forms (and social share boxes) to your website quickly. The plugin has powerful tools, such as: A/B testing opt-in forms, customizable designs, attention grabbing effects, integration with email marketing services, and more.
The only drawback with the OptinSkin plugin is that it feels somewhat outdated now. Nevertheless, it's a tool that will help you effectively collect more leads.
7. Scroll Triggered Boxes (get it)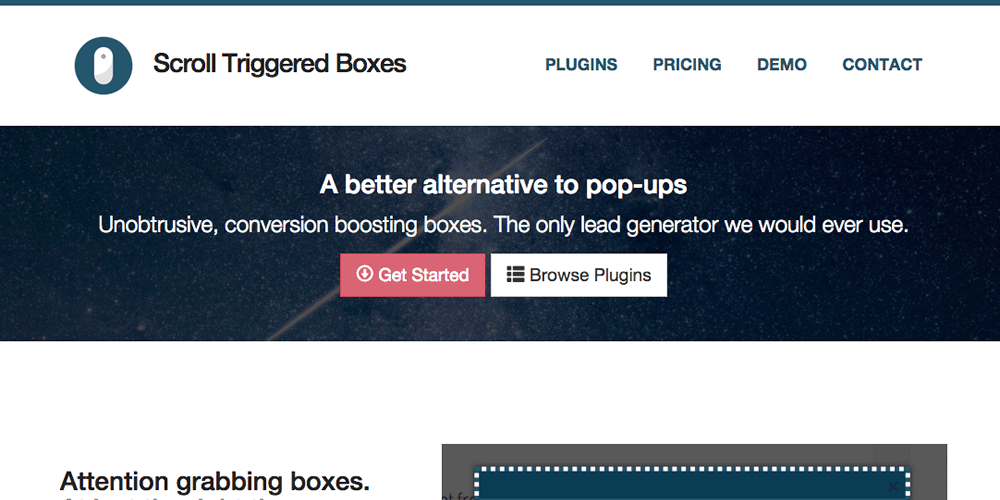 Scroll Triggered Boxes is a lightweight plugin for WordPress that makes add call-to-actions to your website very simple. When you use this plugin, you can add boxes that slide or fade on pages, and the boxes can contain whatever content you'd like inside of them. This means you can add text, custom HTML, email collection forms, Facebook like boxes, to whatever you'd like.
This plugin feels less intrusive than most similar WordPress plugins, which is why we decided to include it in our list of best WordPress lead generation plugins.
8. WordPress Call to Action (get it)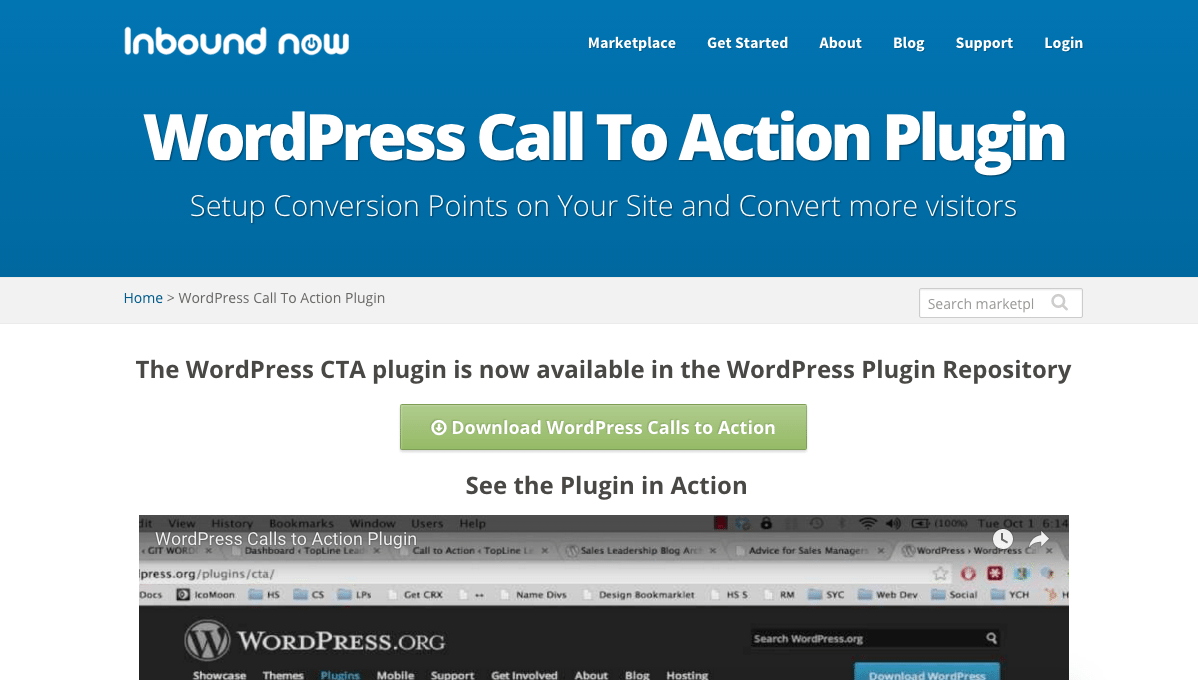 WordPress Call to Action is an absolutely fantastic plugin for adding call to action buttons on your website or blog, seamlessless. The plugin allows you to strategically add call to action buttons in various locations, but takes things one step further by offering the ability to A/B test templates, text, and more so that your conversion rates improve.
We think that this plugin is ideal for people trying to get blog readers to start free product trials, download an ebook, or promote a featured blog post.
9. Capture & Convert (get it)
Capture & Convert makes it easy to build custom widgets that can achieve a number of marketing goals (email capture, social fans growth, social shares growth). Each of the widgets are fully customizable to match your brand's colors, fonts, logos and branding. The best part about Capture & Convert is the free version is incredibly robust and rivals most paid plugins in terms of what's available.
If you're looking to cut your monthly WordPress bill, you might want to look into Capture & Convert.
Bonus Tip: LeadBoxer
We've already shared LeadBoxer as a recommended tool above, but we can't stress just how effective we know it will be for your lead generation needs. When you use LeadBoxer, you'll be able to see who is going to your site, without visitors having to fill out any forms or press any buttons. LeadBoxer will give you a truly unique understanding of your website traffic. Click here to try it, for free.