The difference between demand generation and lead generation can be confusing. Both share similar traits, however, the goals and specific tactics behind each method are different. Thus, having an understanding of both can help you to create a more effective marketing strategy. In this post, we'll define both demand and lead generation and how they differ from one another. We'll also discuss specific tactics that each method uses and talk about when to use demand generation vs. lead generation. Let's get to it:
What is Demand Generation?
Demand generation, or "demand gen" for short, is the process of creating awareness and demand for your company's product or service. In short, demand gen aims to bring new visitors to your website or business in order to introduce them to your company. The end result is to build your target audience, establish trust, and to spark interest in your company. Types of demand generation content include:
Resource pages

Infographics

YouTube videos

Press releases

Slideshares

Podcasts and interviews

Free tools

Case studies
All of this content is provided for "free" in order to attract new potential customers. At this stage, they shouldn't have to provide their email or other contact information in order to access this content.
Demand Generation Ideas:
To get you started, here are a few demand generation ideas you can use:
Create SEO-Driven Content
One way to create awareness is to create content that your target audience is already searching for. There are many ways to identify keyword opportunities. For one, you can look at Google related searches. Simply search a keyword in Google and then scroll to the bottom of that page: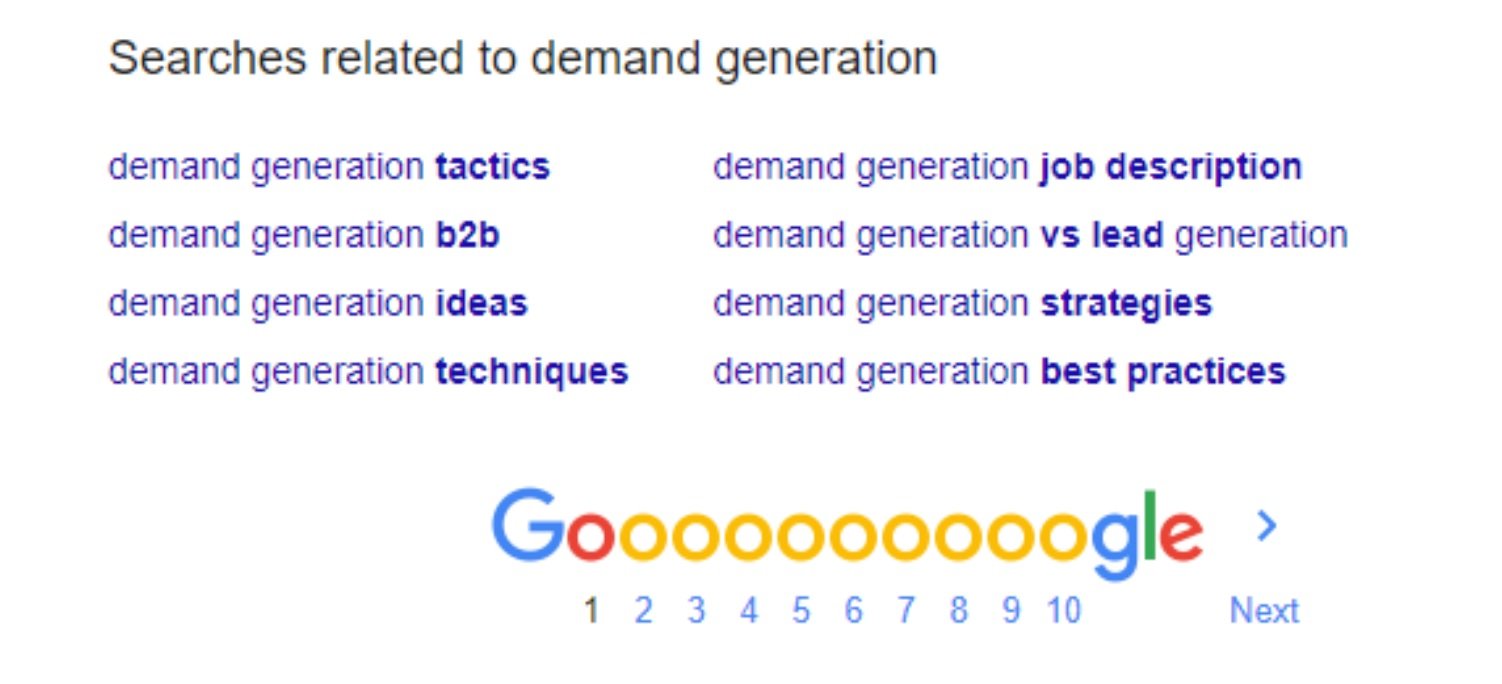 Here you will see a list of related keywords that people are searching for. You can also look at the types of questions people are asking in Quora or use a tool like Ahrefs for keyword research.
Guest Posts
Guest posting is the process of creating a blog post for another popular blog in your industry. This is a great way to reach your target audience and "piggy-back" off of the traffic that the established blog already receives.
Create Industry Expert Roundups
An expert roundup is a blog post where you gather quotes from experts in your industry on a particular topic that you know your target audience will enjoy. This type of content is often shared well. Not only that, contributors will typically share the blog post with their own social networks once it's published. One way to find experts in your industry is by Googling your chosen topic and finding people who have already written on the topic or have provided a quote. You can also use a tool like HARO to help to collect responses. For a great example of an expert roundup, check out our blog post, "19+ Lead Generation Tools from the Experts".
Advertise on Industry Blogs
Running display ads, investing in a sponsored post, or purchasing a sponsored email slot from an industry blog that you know your target audience already visits, can be a good way to take advantage of a site that has a larger viewership than yours.
Run a Viral Contest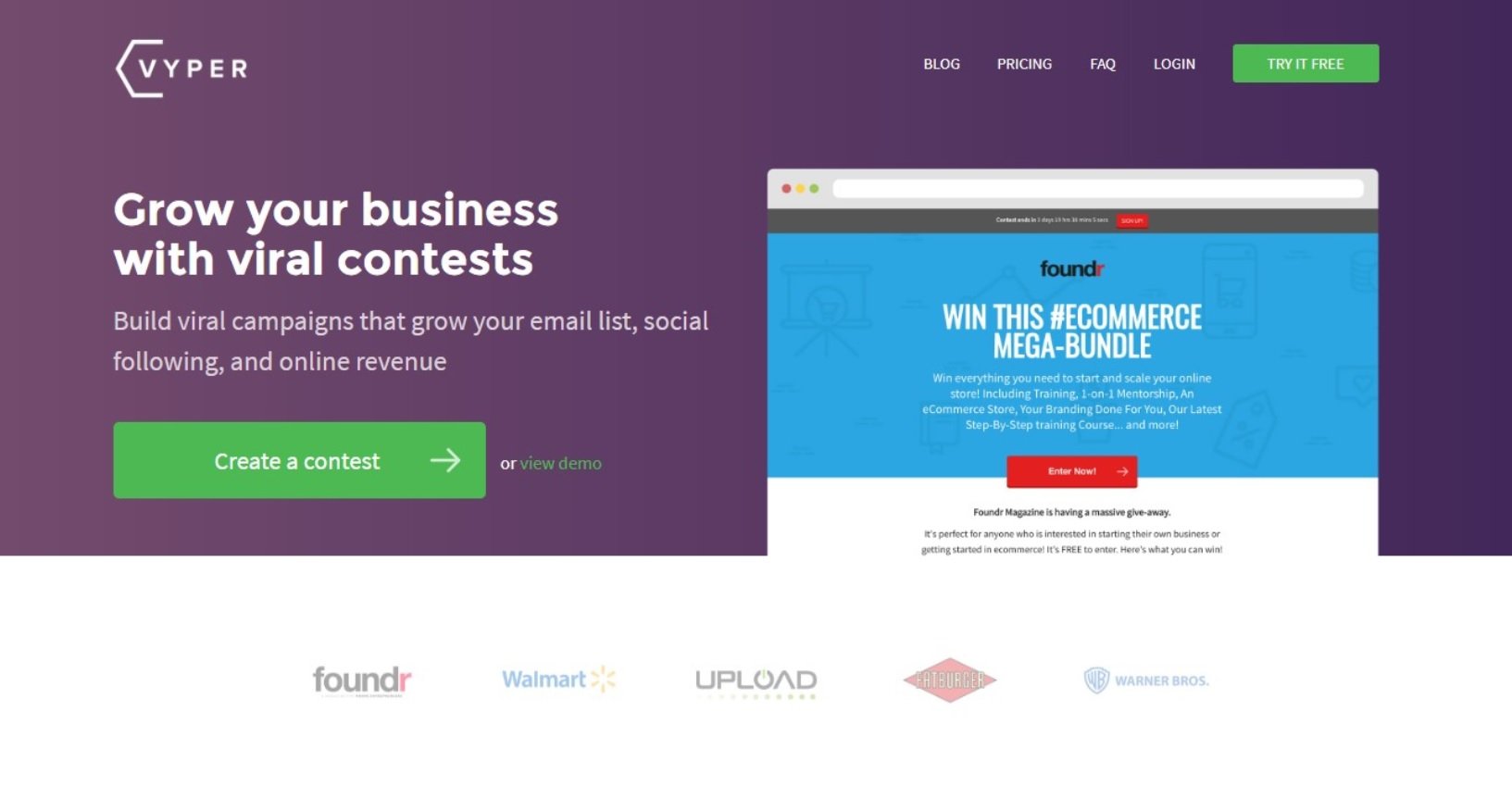 You can create a viral contest by creating a contest where you allow participants to earn more entries by referring new people to the contest, sharing it on social, commenting on a post, etc. This increases the likelihood that contest will be shared, making it a good way to increase awareness. Three options for running a viral contest include:
For more demand generation ideas, we recommend the following resources:
What is Lead Generation?
Lead generation, or "lead gen" for short, is the process of converting potential customers into qualified leads (ie. someone who has a genuine interest in what you have to offer). In short, lead gen is a way to funnel-in eventual purchasers of your product or service down the path of buying. The end result is to find qualified leads for your company so that they then be added to a lead nurturing process or so that a salesperson can follow up. Lead gen typically involves creating "gated" content and then asking for someone's contact information in order for them to receive that piece of content. Types of lead generation content include:
Any type of gated content (such as an eBook, PDF, checklist, cheat sheet, whitepaper, etc.)

Courses

Free-Trials

Product Demos

Viral Contests (where someone needs to enter their email or other contact information to enter)

Events
In order to receive access to this content, the person must enter in their email and/or other contact information that the company wants to collect. To learn more, this guide breaks down the basics of lead generation and why it's so important.
Lead Generation Ideas:
To get you started, here are a few lead generation ideas you can use:
Create an eBook
If you have yet to create any type of lead magnet on your site, an eBook is a good one to start with. Most eBooks tackle a broad topic in your industry, thus you can promote it across multiple blog posts on your site.
Create a Content Upgrade
A content upgrade is another type of lead magnet that is there to entice people to enter their email and/or other contact information in exchange for the content upgrade. Rather than an eBook which is typically more general, a content upgrade is typically specific to a particular blog post. This increases the conversion rate of signups since the content is more closely related to the blog post the person is reading. Examples of a content upgrade might include:
A PDF version of that same blog post

A checklist

Step-by-step instructions

A cheat sheet
Host a Webinar
Hosting a webinar with experts in your industry can be another way to collect contact information from your audience by requiring them to sign up in advance for the webinar. Software such as WebinarJam and Demio can help you get this set up.
Use a Lead Analytics Platform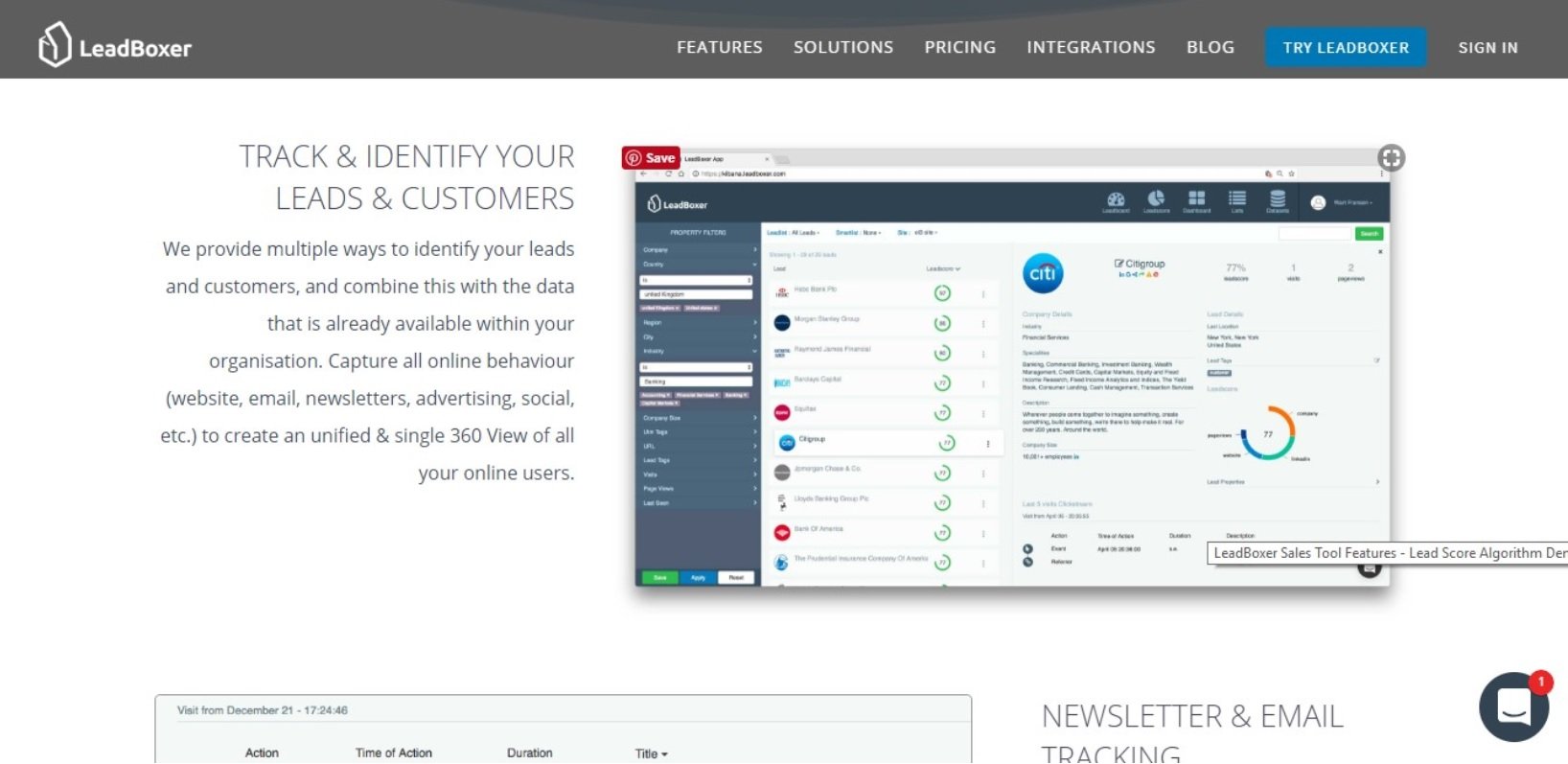 While collecting contact information from potential leads via lead magnets and webinars are viable lead generation tactics, sometimes you have to take matters into your own hands. Not everyone is willing to fork over their email or phone number. This is when a direct outreach approach can be helpful. For people who don't submit contact information but still might be qualified leads, a lead analytics platform like LeadBoxer can help you to identify these people and find their contact information so you can reach out directly. For more lead generation ideas, we recommend the following resources:
What's the Difference Between Lead Generation and Demand Generation?
Lead generation is a subset of demand generation. Demand generation is used to create awareness and attract new people to your business, while lead generation is used to qualify those people into "leads" and get them ready for the next step in your marketing or sales process.
A simple way to understand the differences is to take a look at the different types of content each method uses. Demand generation uses free content (such as blog posts, articles, videos, etc.) in order to create awareness and to attract your target audience. Lead generation content is typically "gated", meaning a person has to provide their email and/or other contact information in order to receive that piece of content (such as a PDF, whitepaper, checklist, etc.).
This allows sales and marketing to continue the relationship and nudge that person towards a purchase. You don't need to choose one or the other. Both lead gen and demand gen can be used effectively within your overall marketing strategy.
When creating content, you want to consider the goal behind that piece of content. Is the goal to generate awareness or to increase leads? For example, if you create an eBook and the goal is to generate awareness, this is demand generation. In order to maximize your results, people should be able to download the eBook freely without needing to input any contact information.
This will make it easier for people to share it with their friends and colleagues. However, if the goal is to find qualified leads, this is lead generation and that piece of contact should be gated. As you can hopefully see, it's nearly impossible to go with one without the other.
An effective marketing strategy will include both lead generation and demand generation. Demand generation is used to attract new customers and lead generation is used to identify qualified leads.