According to Ascend2, 82% of companies now use email marketing. That is quite an impressive number, and probably a lot higher than you would have guessed if you were asked, "What percentage of companies do you think use email marketing?" All of these companies aren't just doing email marketing because everyone else is doing it, they're doing it because it drives revenue upwards.
Email marketing increases revenue and is one of the most cost effective marketing tactics out there. Email engages people, and has even been shown to be 6x more likely to get a click-through than using Twitter.
Getting a sales lead to click through and engage with an email is great for nurturing leads in the sales funnel. When people click through an email, they are reminded of your brand, which makes it more likely that a sales lead will convert into revenue.
Because having a fantastic email list can be so impactful for a business, we have decided to outline how to build a strong email list. In this post, you should walk away with some great ideas for how to better use email to increase your businesses revenue.
How to Build a Strong Email List.
1. Make it easy to join your email list.
If it's hard to join an email list, you won't be able to build a strong one. With this in mind, you need to think about how you can create a visible form (that isn't overly intrusive) and that is simple for people to fill out.
People become more likely to fill out your simple opt-in form when the form is served at a meaningful time. For example, encouraging people to opt-in right when they've made a purchase is a great way for an eCommerce business to grow its email following. This would be a great time to get a person to opt-in because the new customer is likely excited about their purchase and extra willing to want to engage with the brand they've just purchased from.
2. Entice website visitors to join with an offer
To get people to join your mailing list, you could create an offer to entice people to join. For example, on Geofilter Place, they offer every single visitor 20% off of their first purchase if they join the email list. This offer on Geofilter Place converts a whooping 10% of website visitors into email signups. This means that, if 1,000 people visit Geofilter Place, around 100 people will join the email list. This is insanely valuable because it puts 100 people in the sales pipeline for the company.
3. Create marketing assets that visitors can't resist.
You should create a marketing asset that your visitors won't be able to resist. This is often an ebook or whitepaper. HubSpot is a great example of a company that creates great marketing assets that visitors have a hard time resisting.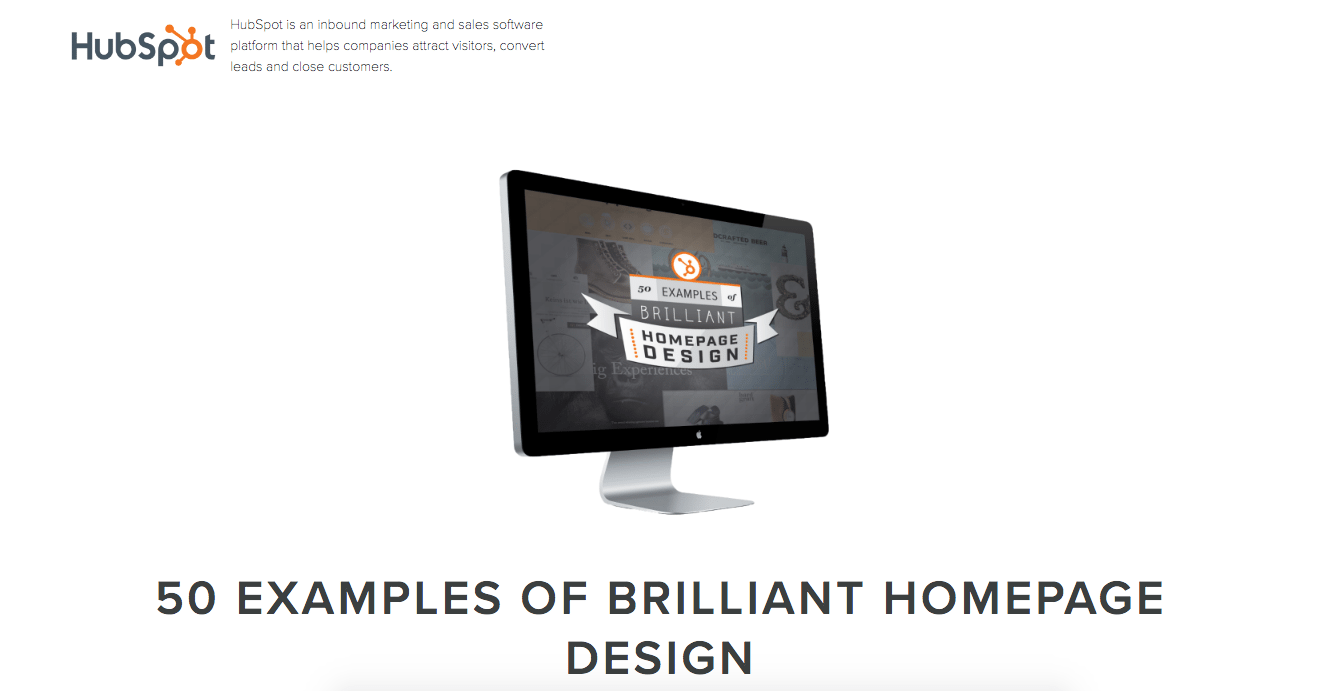 HubSpot very actively promotes their ebooks and other assets to grow their email list and send leads into their sales funnel. It has been highly effective for them and is likely what helped them achieve an IPO and a market capitalization of around $2 billion USD.
Additionally, HubSpot likely had a lot of success with their ebooks and whitepapers because they weren't overly sales-focused. Their assets were focused on assisting their target audience at achieving results. Once people achieved results or gained inspiration using HubSpot, they were instantly willing to start a free trial and engage with HubSpot's sales funnel. HubSpot's initial goal of gaining an email has countless residual benefits.
4. A giveaway could significantly increase email subscribers.
One great way to increase the amount of email subscribers you get is to hold a giveaway.
You can use a tool like Rafflecopter to quickly create an effective giveaway. You will gain subscribers with a giveaway when you make one of the entry options, "Subscribe to Our Newsletter." Where a tool like Rafflecopter makes a giveaway extra great is that you can have additional entry options like requiring users to Tweet about your giveaway, which significantly improves the results that your giveaway drives.
Now what?
These four ideas for how to build a strong email list are all great ideas to improve your revenue using email marketing. However, if you really want to really get value out of your email list, you'll find ways to learn about every single lead that you collect. You can easily learn about your email leads when you use a tool like LeadBoxer.
LeadBoxer makes it so that you can gain valuable and actionable information about every website visitor and lead collected. Click here to try LeadBoxer for free.