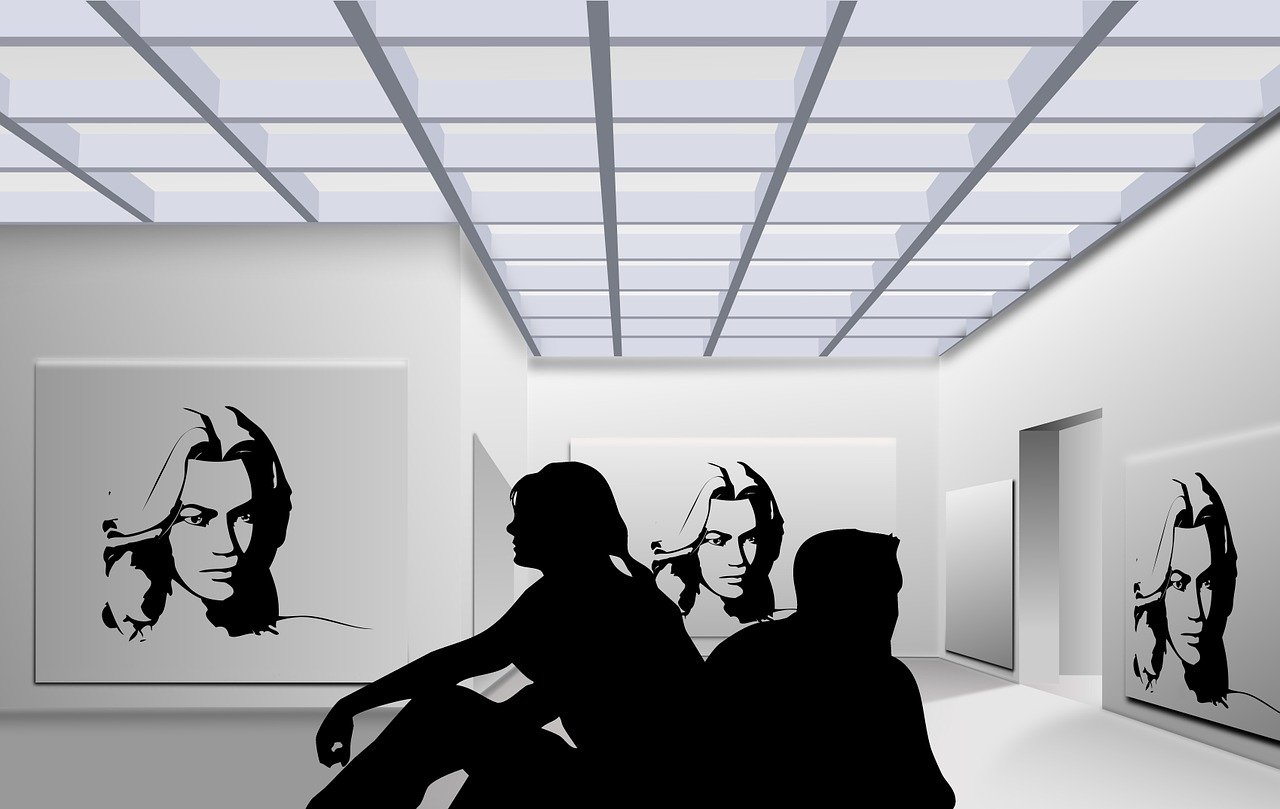 Your company has a website up and running, the blog is full of valuable content, and your sign-up forms are ready to go. But without lead identification and generation tools, you don't actually know who is visiting your site. As a result you have no idea what they are interested in, or how to push them down your sales funnel. Lead identification software enables your team to convert visitors into leads, and leads into customers. And LeadBoxer is a powerful lead identification tool — but it is not the only one. Certainly it can be time-consuming to look through different lead generation tools to know which solution to invest in. So we're here to make it easier for you. In this article, we'll cover three popular options for lead identification software: Leadfeeder vs LeadForensics, and LeadBoxer.
In other words, we will break down the features, pricing, and unique qualities of all three. After that you'll have a clear picture of what these solutions can do for you.
LeadBoxer 101: Meet Your Visitors, Capture Leads, and Boost Sales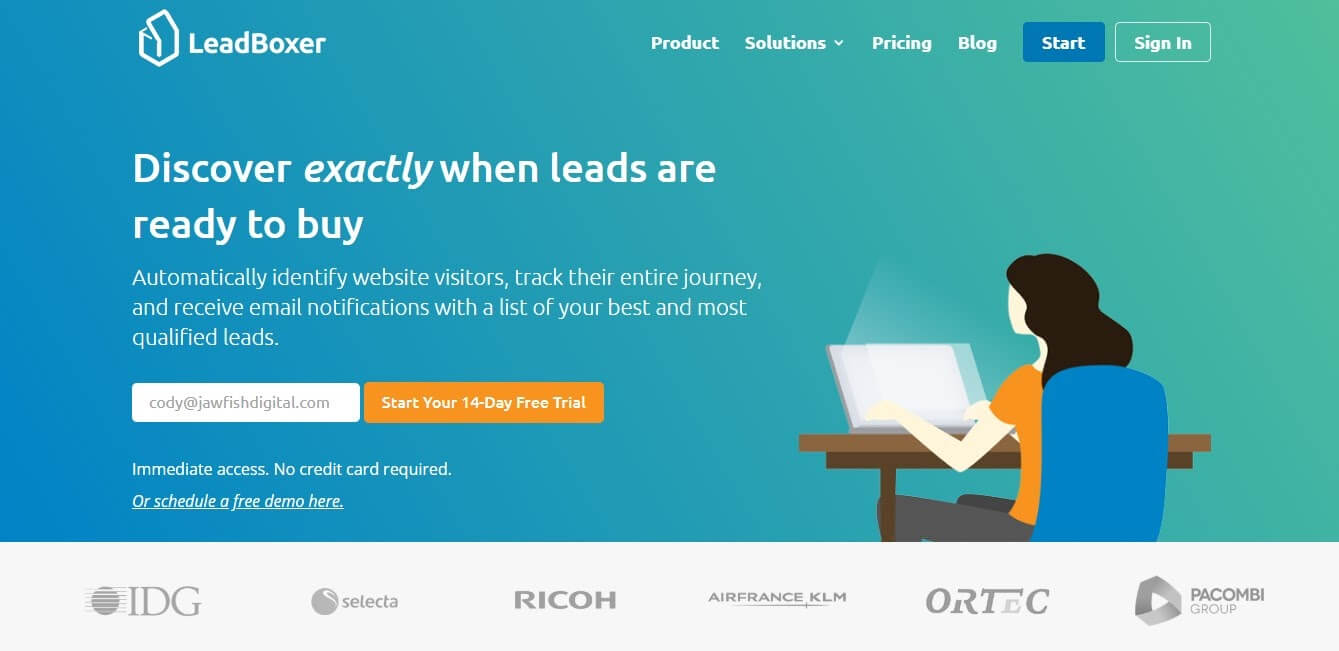 LeadBoxer is a lead and customer identification tool that automatically identifies your website visitors and their companies. It can measure visitor traffic engagement with your site and emails — whether they are new visitors or logins. Most importantly, LeadBoxer gives you automatic insight on their companies, their company contact information, details on their industry, their LinkedIn profile. And then calculates a leadscore. All of this before they have filled out a form.
Moreover, all identified leads, including those who have been identified by email or submitted their information on a form, are automatically ranked with a leadscore. And with LeadBoxer, you can track all interactions with your online and email touchpoints.
What Else LeadBoxer Has Got to Offer
You can see leads' interactions with pages, email opens and clicks, contact forms, sign-ups, PPC click-throughs, and downloads. In addition, when the lead information is ready to be passed on to your other tools, LeadBoxer exports the information to your CRM, sales software, collaboration tools, or task management tools.
Most importantly LeadBoxer can be set up in a matter of minutes. All you have to do is sign-up for the free trial, receive your Lead Pixel, and insert that Lead Pixel into your site. And then you will get immediate, real-time results on your leadboard. So once you are signed-in, you will see your leadboard. This leadboard lists all your leads, their leadscore, and all relevant information: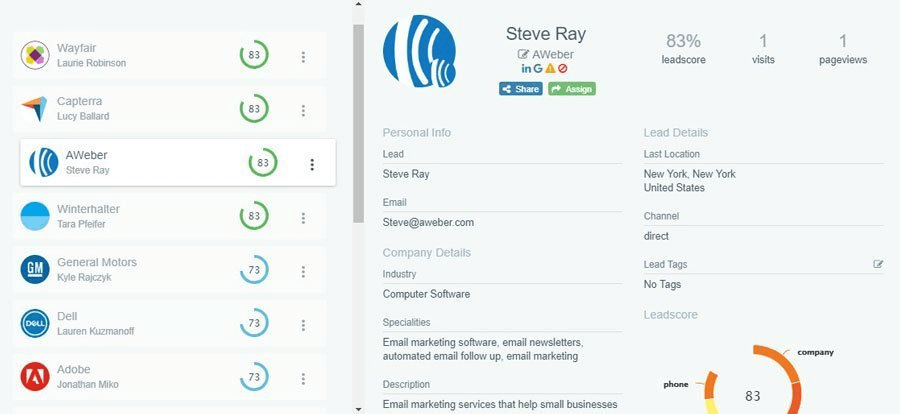 .And if you want to continue after your free trial, all you have to do is sign up for a subscription plan.
However, LeadBoxer is not the only lead identification software on the market which you can use for sales enablement purposes. Leadfeeder and Lead Forensics are two alternatives that marketers and sales reps consider before making their decision. Here is a comparison of the three solutions broken down by features, pricing, and unique sales propositions.
Key Features of Lead Identification Software
In short, there are some key features of any lead identification software to keep your eyes out for. And before jumping into each software, it will be good to have an understanding of what the key features are and what they do.
Automatic visitor identification: identify your site visitors by name, company, and links to social profiles.
Lead Scoring: rank visitors and/or leads based on activity and other information.
Email Alerts: be notified about dream customers or lead updates.
Page Tracking: track how long leads are on certain pages, where they came from, where they go to next, what they click on, etc.
Integrations: different software integrate with tools you already use like Google Analytics, CRM solutions, Sales Solutions, Email Management Platforms (Mailchimp Integrations), Collaboration Tools, etc.
Compliance: is up to date with the latest regulations, like the GDPR.
Leadfeeder vs LeadForensics vs LeadBoxer Features
LeadBoxer Features
LeadBoxer features work together to bring a holistic picture of leads to both your sales and marketing teams. And this helps you to work on lowering the cost per lead too. These include:
Automatic visitor information and lead scoring. LeadBoxer ranks visitors and automatically updates rankings when visitors fill out forms.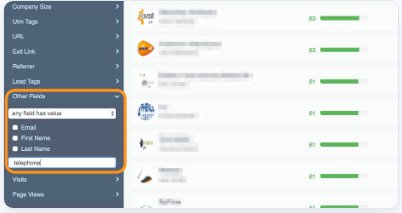 It captures leads and integrates them into the viewing platform.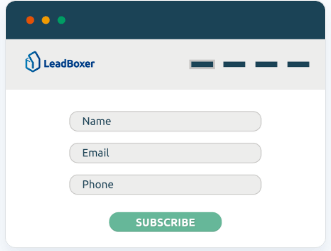 Leadboxer tracks their customer journey and data. This solution tracks all their web and email behavior.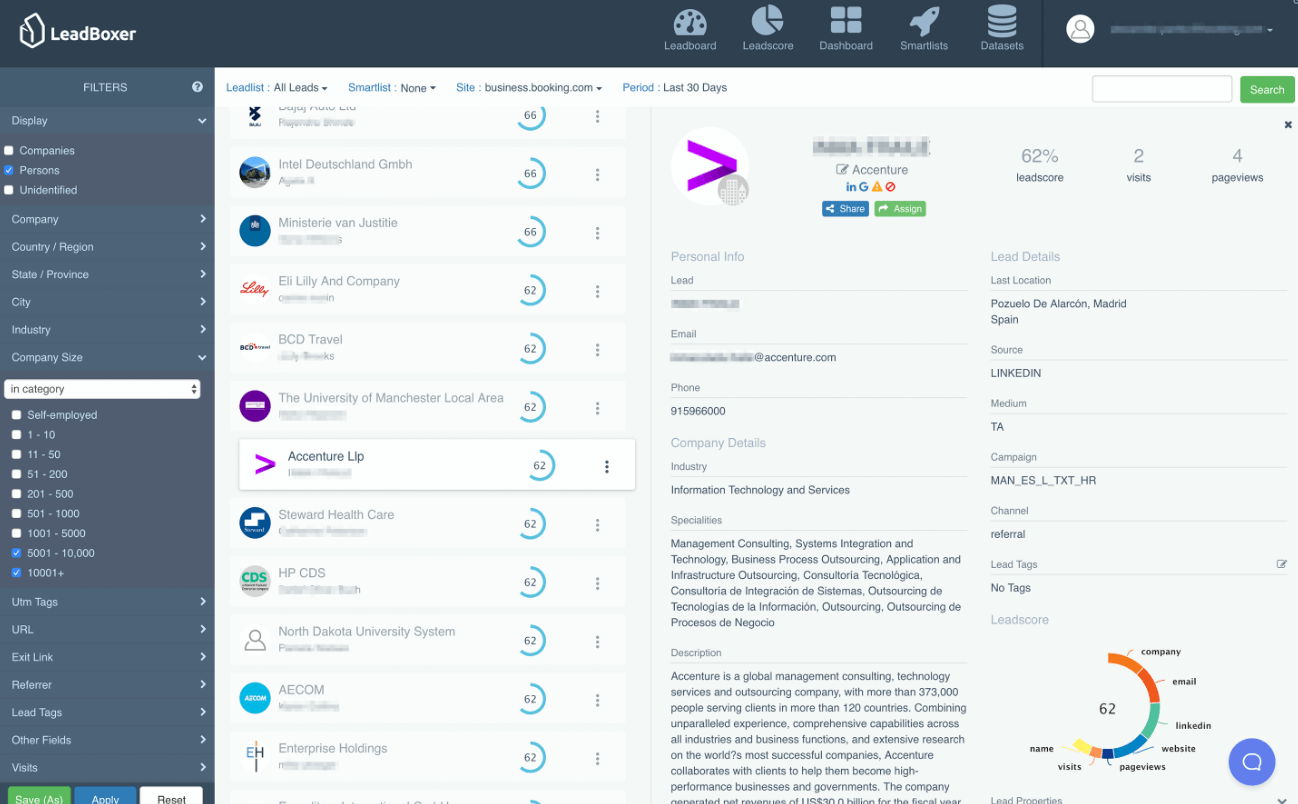 LeadBoxer sends you notifications for when a lead is ready-to-buy.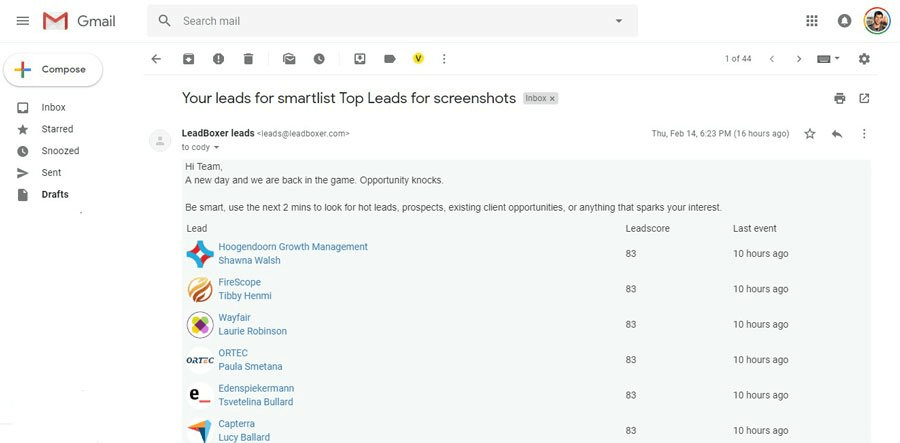 So companies can set custom scheduling based on custom segments. To then route this information to relevant team members. Most importantly, team members will be notified when data shows that it is the prime time to talk to the email leads.
Other LeadBoxer Features Include
Email & Newsletter tracking.
Full Data Search.
Auto Form Tracking.
Campaign Tracking.
Traffic Dashboard.
GDPR Compliance.
Share and Assign Leads.
Lead Tags or Labels.
Channel Groupings and Source.
LeadBoxer integrates with 25 business solutions that you probably already use. This includes popular CMS, communication, CRM, marketing automation, and other business solutions: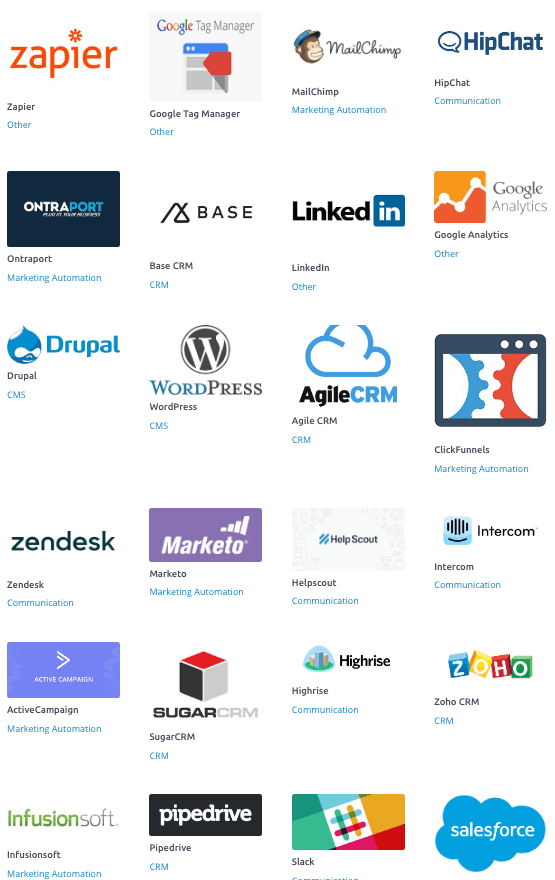 Leadfeeder Features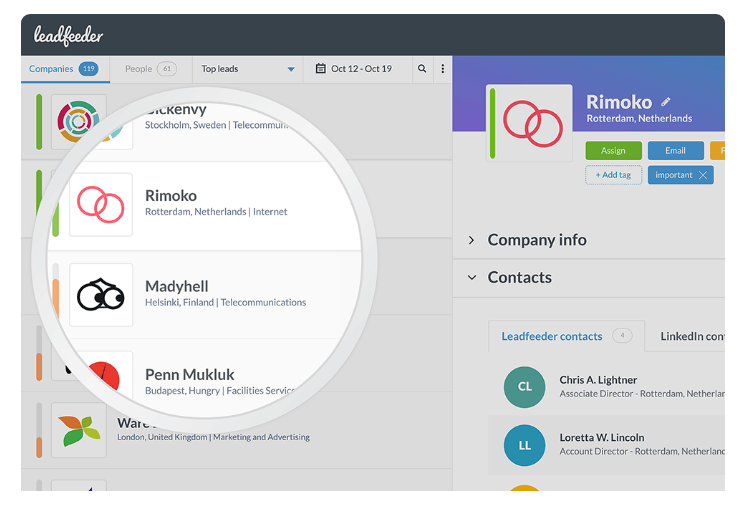 Leadfeeder is a website visitor tracking software platform. To clarify, it tells you who your visitors are, where they come from, and what they are interested in. Moreover Leadfeeder offers alerts when your target companies visit your site. And then software breaks their features down into four action areas: identify visitors, see what they look at, get email alerts for when they visit, and send leads to your CRM.
Above all this software integrates with Google Analytics to identify the companies that visit your site and how they engage with your pages. Most importantly, Leadfeeder provides company contact information and shows if your users have LinkedIn connections with any of their company representatives. And this solution is also GDPR compliant. Teams have unlimited amount of users on this solution, no matter the plan.
Leadfeeder integrates with twelve other business solutions, including MailChimp, various CRM solutions, Pipedrive, Slack and more.
Lead Forensics Features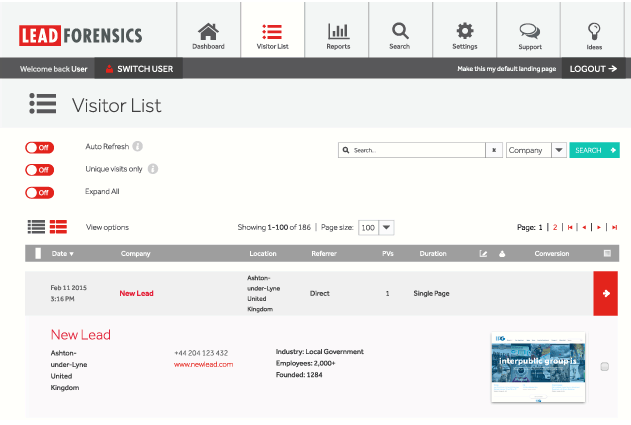 Lead Forensics allows companies to see their visitors in real-time. This solution can identify anonymous visitors and provide the company, contact information, demographics, search behavior, and financial data. To clarify, the goal in using these features is to "convert ready-to-buy prospects, before your competitors even get close."
This solution features lead scoring, auto-assigning of leads, notifications, labeling dream customers, and a customizable portal. And it helps sites convert visiting traffic into leads, track them from their first click to sale, and measure digital ROI.
Lead Forensics integrates with Salesforce, Zoho, Microsoft Dynamics CRM, Workbooks, and Infusionsoft.
Leadfeeder vs LeadForensics vs LeadBoxer: Comparing Pricing
LeadBoxer Pricing
LeadBoxer offers a two-week free trial. After that, pricing is based on monthly or annual subscription plans. The Starter plan starts at $79 per month (billed annually). Business Plan is $199 per month (billed annually). The Corporate Plan is $399 per month (billed annually).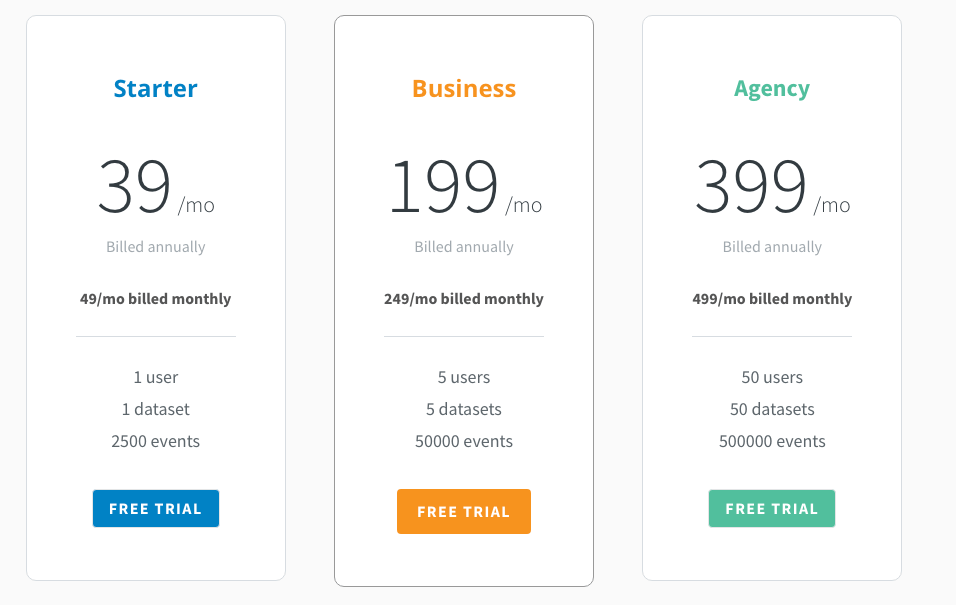 Leadfeeder Pricing
Leadfeeder offers a free "Lite" plan that only shows 7 days worth of leads. Premium pricing is based on the number of leads you have: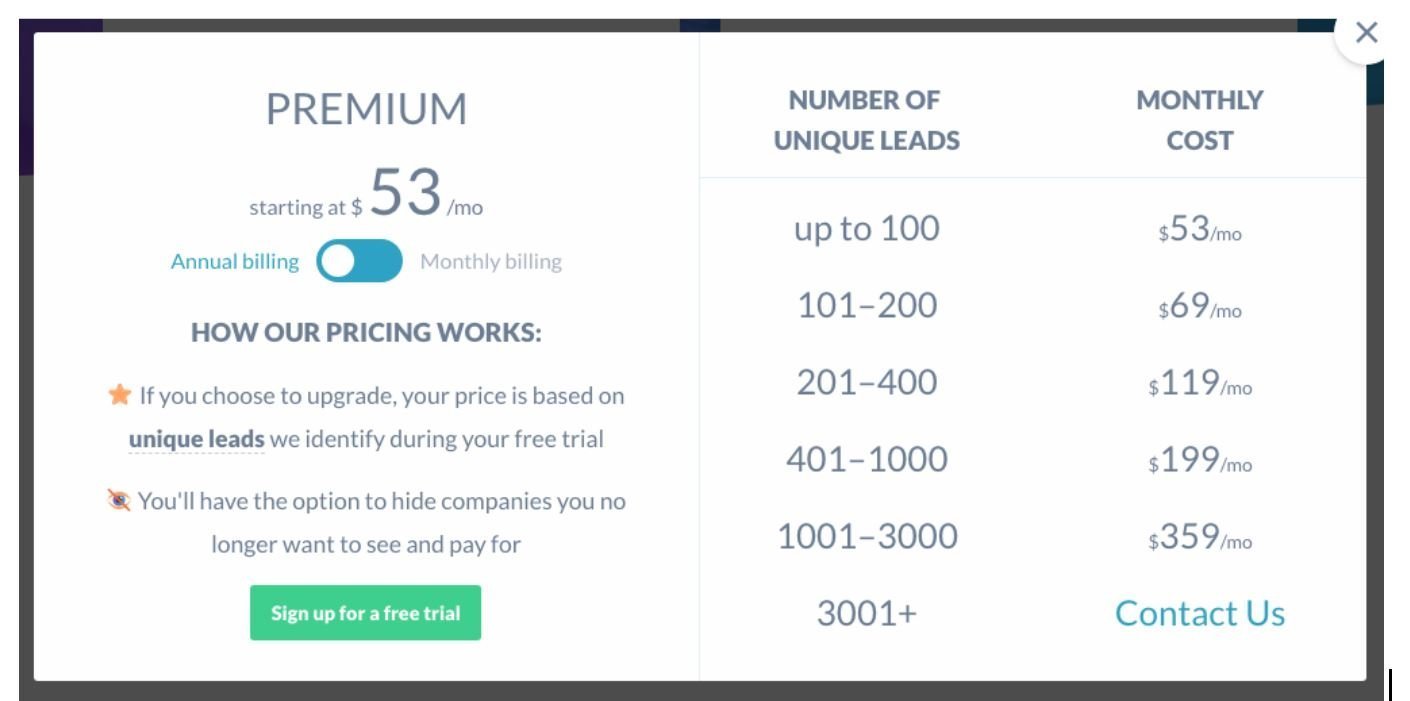 Lead Forensics Pricing
Lead Forensics offers a free week-long trial. Based on this trial, Lead Forensics will understand how much traffic your site receives and will determine pricing for a future contract based on your volume of visitors. To learn more, you must contact Lead Forensics directly.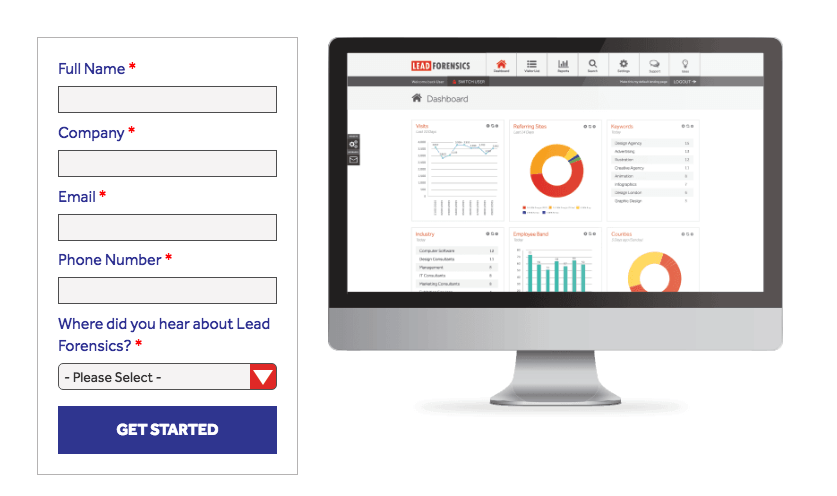 What Makes LeadBoxer, Leadfeeder vs LeadForensics Unique?
After delving into the research, it can be hard to determine what features differentiate these solutions. And even though there is significant overlap in use cases, each tool is different in some way.
LeadBoxer: Bringing Sales and Marketing Together with Data
LeadBoxer stands out from competitors because it acts as a bridge between marketing and sales teams. For example, it stores all visitor, lead, and customer information in one platform. Unlike other lead identifying tools. LeadBoxer doesn't just track online visitors. For instance it also keeps tabs on all email activity of the companies on your newsletter list. And knows when leads are signaling that they are ready to buy or are up for contract renewal.
So your sales team will know exactly when to reach out to them and have the details they need to make the right pitch. Not only that, but LeadBoxer informs your sales reps of when to push up-sell opportunities, which other solutions of its type don't do.
The LeadBoxer team has more than a decade of analytics and software development experience. And for this reason, this solution uses its own algorithm to boil all the data down to a simple view for clients. Ask the search tool any data question, and you will find the answers you need.
Leadfeeder: Putting GA to Use
Leadfeeder does not have its own algorithm. But uses Google Analytics data. So customers don't have to install a pixel — they only need access to their Google Analytics account.
Leadfeeder offers a unique tool that filters out leads that aren't that interesting or valuable for your team. As a result you don't have to sift through visiting bots or visitors who certainly won't buy your product.
Lead Forensics: Dedicated to Customer Success
Lead Forensics offers many of the features that LeadBoxer and Leadfeeder do. But it's unique because their solution comes with a customer success manager for each client.
Most importantly, they offer consultation and proactive support to marketing and sales teams on how to use this tool to generate the most ROI.
LeadBoxer vs Leadfeeder vs LeadForensics Takeaway: Keep Your Goals in Mind
Capturing qualified leads doesn't happen overnight. To sum up, your website, online content, chat bots, social media campaigns, email newsletters, email tracking pixel and advertising efforts all work together to attract clients.
But once your prospects visit your site, it is up to you to use the most powerful tools. Which can identify visitors, capture leads, and track the success of your content. And lead identification and generation software provide a path for visitors to become customers but you'll need s lead strategy too. It's up to you to determine which software will work best with this goal in mind.
Looking for more qualified leads?
We offer Lead Identification and Lead intelligence through website & email tracking