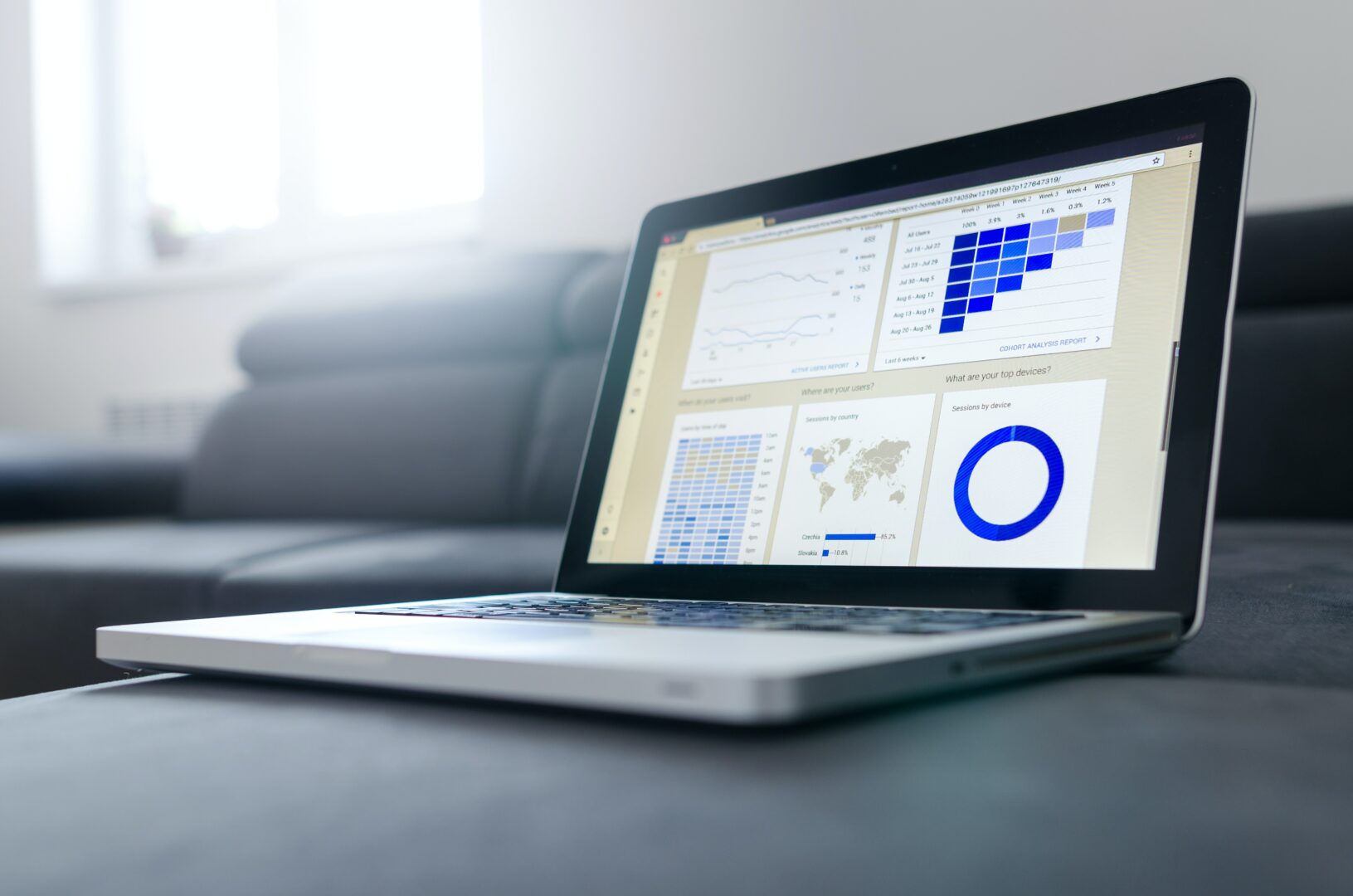 Using a Customer Relationship Management (CRM) software and strategy is vital to a successful B2B sales team. CRM software has become a major asset for many companies as it helps organize, integrate, and streamline customer management.
With more businesses offering remote or hybrid work options, keeping up with customers has begun to rely heavily on the successful use of CRM software. While using a CRM is great once a lead has come into the pipeline, there is value in developing a pre-CRM strategy.
To learn more about the function of pre-CRM strategy and the usage of a marketing CRM, keep reading or use the links below to jump ahead:
What Does Pre-CRM Mean?

Tracking website activity and importing potential customer data into a CRM is usually the first step in creating a relationship. Although, there are probably more website visitors than contacts in your CRM. Not every prospect is going to input data into your web forms, so there needs to be a strategy in place to anticipate prospects who may eventually enter the sales pipeline.
Having a Pre-CRM strategy means your departments are working to improve initial customer interactions to begin developing a strong business relationship. Before companies were able to have a strong digital presence, salespeople needed to greet customers and have organic interactions to cultivate their pipeline.
By taking these old-school tactics and adapting them to fit your company's digital presence, the pre-CRM stage can help present your company to prospects. Engaging potential customers before they've been entered into your CRM can be tough. Utilizing social media, email marketing, and a website can help introduce your brand before customers are familiar with your team.
Most importantly, taking advantage of the Pre-CRM stage means your company is using its marketing and digital presence to help create product awareness. Many customers only become active when they have a need, but engagement can start before then. Marketing should focus on sharing what your company offers while allowing customers to interact with your content.
Reaching Out to Pre-CRM Leads
How do you reach out to customers before you know their needs, or before they understand what your company specializes in? Finding ways to engage pre-CRM leads takes creativity, but the payoff can help boost your sales pipeline.
Thinking of it as similar to greeting customers in the offline world can help map out the best way for outreach. Find ways to humanize digital communication, like displaying employee profiles and making contact information readily available. Encourage engagement through chatbots, and utilize video features to showcase products and salespeople.
The goal of this outreach is to improve initial customer impressions. When your company is able to create a positive first touchpoint, prospects will be more inclined to continue engagement with the brand. This will help filter leads in your pipeline and CRM, which will help boost sales.
What Is a CRM?
Customer Relationship Management (CRM) is software that can be used to manage your company's relationships and interactions with clients and prospects. This technology helps streamline your business, grow your pipeline, and organize goals across departments.
A CRM can be used throughout the entire customer lifecycle, including marketing, sales, and customer service. This software stores prospect and customer information, which helps build out your database for maintaining relationships.
By keeping data all in one platform, your CRM can help make sure all of the necessary steps are being done to provide clients with quality service. It also allows your teams to track customer engagement, plan outreach, and identify future sales opportunities.
Many teams have turned to a remote or hybrid working environment, so utilizing a CRM can make a big difference in collaboration when employees are stationed across multiple locations. This software can also align your sales and marketing departments to tighten up the lead generation and nurturing process.
Along with creating more efficient workflow within departments, CRMs can integrate with other technology to streamline the sales process. Many CRMs have the ability to work with your current tech stack to free up time and resources for customer outreach. For example, Leadboxer integrates seamlessly with CRMs to improve lead-generation processes.
The CRM Cycle
CRM is a great strategy for improving the quality of your outreach, and in turn, creating stronger customer relationships. Rather than aiming to cast a wider net, successful customer management will help encourage repeat sales and brand loyalty.
There are seven stages within the CRM cycle, and each plays an important role in customer success. Walking clients through this journey will help fill your pipeline with quality prospects and increase sales.
The Pre-CRM stage begins with brand awareness and creating an environment that encourages customer engagement. Inputting a new lead into the CRM happens once your team has contact and basic information about the prospect. Log the details in your CRM and begin walking them to the next step in the cycle.
Once a prospect begins interacting with your brand, like clicking on an email link or filling out a web form, the nurturing process can begin. By using features in your CRM software, you can tag clients and track their engagement. This helps your sales team determine which leads are cold or warm.
Moving toward the sales opportunity happens once a lead schedules a sales call. This moves the customer from warm to hot.
Your team should be tracking the movements of this client as they move through the sales funnel. Enter the details from the sales call to log the outcome in your CRM. This helps your team see which leads are actively working their way toward closing a deal.
A little over halfway through the cycle, the goal is to have hot leads converted into closed deals. Once the client says 'yes' to your sales pitch, you can consider them an active customer.
However, the CRM cycle does not end here.
Next, delivery of your product or services should be scheduled. It's important to create follow-up reminders to keep in touch with the customer as they begin using your product. This phase should also include gathering feedback and providing any additional training or information that the customer may need to be successful.
Instead of moving on to the next cold lead once a deal has been completed, try bringing your customers into the 'upselling' stage. If clients are happy with the product and experience they've had so far, pitching an upgrade in your services can help boost the overall sale. Engage with customers to see if there are any additional needs your team can help fill.
Lastly, the CRM cycle relies on continuity to cultivate strong customer relationships and promote lasting brand loyalty. Continue reaching out to current clients.
Schedule regular check-ins and encourage feedback. These actions can help increase repeat purchases throughout the length of the business relationship.
The Benefits and Challenges of a Marketing CRM

Implementing a CRM can play a huge role in the success of your marketing department. Since the goal of marketing is to create awareness and generate leads for the sales team, a CRM can help align the efforts of these departments.
By breaking down barriers to avoid organizational silos within your company, a CRM helps increase the flow of information between teams. This will improve the overall quality of customer service as your marketing campaigns direct qualified leads into the sales pipeline.
As website visitors interact with content and email recipients click on links, a marketing CRM can help your team track these actions to qualify leads. By integrating with other technologies like lead generation software, the CRM increases conversions and campaign effectiveness.
While a CRM can be a huge asset to many companies, there are a few challenges to be aware of before implementing the software. For employees who are unfamiliar with the system, learning how to use a CRM effectively can be a daunting task. Provide extensive training to make sure your team is confident in the program.
Integration with tech stacks is a great benefit to using a CRM, but it is important to make sure the CRM you choose works with your current technology. Marketing campaigns can benefit from tracking customer engagement, and a marketing CRM can help organize this data.
Key Takeaways
A Pre-CRM strategy can help humanize your company and begin nurturing leads before they have entered your pipeline. Use this strategy to create positive brand awareness with potential prospects. Encouraging early engagement will help drive customers to your business when they have a need for your product.
Utilizing a marketing CRM is a great way to create a communication flow between departments and increase campaign effectiveness. Tracking and tagging engagement from customers can help inform future marketing efforts and outreach for sales pitches.
To see how Leadboxer can integrate with your CRM, click here for a free trial!