Managing your customers is an important task for every successful business. Customer Relationship Management (CRM) software has become a major asset for companies, and the global market for this technology continues to rise, helping in arranging a winning customer centric strategy. CRMs help provide easy management of employee, customer, and lead interactions. This software automates sales processes, integrates seamlessly with other technology, and assists in organizing operations in individual silos.
During the COVID-19 pandemic, businesses have found themselves leaning on CRMs more than ever to manage interactions with customers. In a recently released report by Global Industry Analytics, INC (GIA), research digs deeper into the current trends and predicts continued CRM growth in the coming years.
As companies continue into the world of digital communication and increased remote work environments, knowing the best practices for CRM use can help with successful operations.
Continue reading or jump ahead to the topics below:
Increasing Popularity of CRMs During COVID-19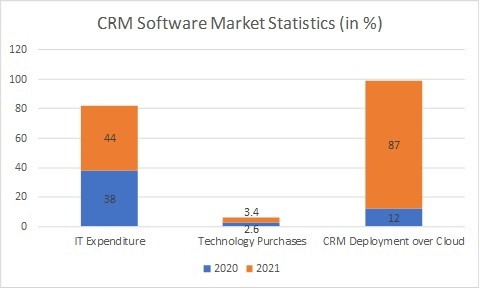 The pandemic has reshaped the way many companies approach their business strategies. Throughout these unprecedented times, there's been an increased emphasis on remote working environments. Managing customer relations remains an all-time priority, yet the challenges for successful outreach have grown.
With an unexpected mass shift to virtual work, there has been a need for technology conducive to interdepartmental collaboration. CRMs can help fill multiple deficiencies across workflow when departments are communicating remotely. With integrations and automation, these systems help improve productivity.
Amid the COVID-19 pandemic, the GIA study reveals that the global market for CRM software is projected to reach $81.9 billion by 2024. While CRMs may have been underutilized pre-pandemic, research demonstrates how crucial this technology is for successful remote work.
The GIA study also shows the overwhelming use of CRMs across different sizes of operations from start-ups to large corporations in the United States. CRM software in the U.S. accounts for 49.7% of the global market for this technology.
In a time when employee disconnect saw an all-time high, CRMs were able to help provide a sense of relief to businesses. Due to the rise in popularity, the usage of CRM software continues to be on an upward trend.
Workflow Management for CRMs in Remote Environments
Due to COVID, companies saw a quick switch to virtual work with little time to prepare for the transition. Since then, employees have relied on technology to stay connected with their teams. Improving workflow in remote work environments can be done through proper organization and constant company communication.
Improving operational activities within individual silos is just as important as encouraging collaboration between departments. CRM usage played a role in assisting companies to work at maximum efficiency within specific teams.
CRMs benefit employees through features like calendar and email integration, as well as notification systems. These are crucial in helping reduce the amount of missed information between employees.
With data organized on one platform, workers are able to stay on the same page while working from different locations. Switching out of the office setting means the workflow of most departments faced disruption.
Using CRMs means teams are able to utilize automated features to ensure proper delegation. For example, artificial intelligence (AI) can recognize and route customer emails directly to the right person without getting lost in the digital shuffle.
Since coworkers no longer have the ability to quickly ask questions in person, built-in pipelines through CRMs can drastically improve communication.
Customer Outreach During COVID-19
In addition to causing employee engagement challenges, the pandemic also impacted customer outreach efforts. Keeping in touch with current and potential clients is vital to building out a sales pipeline.
Due to the lack of in-person meetings and a constant stream of Zoom invitations, staying at the top of customer inboxes is an easy way to boost sales.CRMs can assist this process by sending out mass emails and setting reminders for timely follow-ups.
CRM software allows companies to utilize templates and build-out personalized campaigns. By tracking customer engagement and storing data, CRMs also help your sales team nurture leads and re-engage stale leads.
Sales & Marketing Alignment
Successful sales campaigns are the starting line for closing a deal. To have this communication with customers, sales and marketing departments must work together.
CRMs encourage alignment between sales and marketing teams through data collection, seamless communication systems, and software integrations. With a centralized database in your CRM, both teams can access all of a lead's information for easy contact.
CRM software can also help each team keep track of where a lead is within the sales pipeline. Allowing both departments access to this information helps direct marketing and sales communications to the correct clients while cutting down on duplicate outreach.
CRMs work to increase the success of your business's lead generation and nurturing process, which ultimately improves your sales conversion rates. Utilizing a CRM can provide deeper insight into the customer journey.
Building out complete customer profiles in your CRM encourages your teams to get personal with their strategies. This allows your salespeople to understand the persona of each customer when pitching your product, while your marketing team can finetune campaigns for targeted audiences.
Customer feedback can be recorded in the system, which helps sales teams improve their sales strategies. Employees are able to track each interaction with potential customers. This information can be accessed across all departments.
By properly using a CRM, your company can easily improve customer experience.
Customer Centric Strategy
A customer centric strategy also referred to as client-centric, means focusing your business model on creating a great customer experience to build brand loyalty. These businesses make sure that customers remain the center of their operations. The end goal is always client satisfaction.
This business approach uses the theory that going above and beyond to meet customer expectations is the best way to gain repeat sales. When utilizing the customer centric strategy, the goal is to properly maintain your existing client base to ensure long-lasting relationships.
Benefits of a Customer Centric Strategy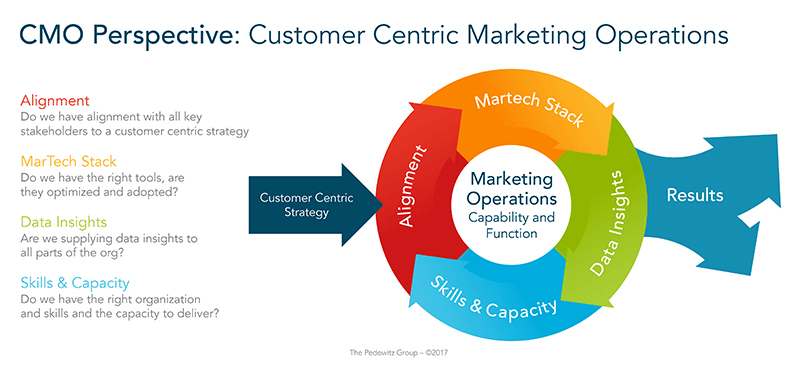 Focusing your sales efforts to attract loyal customers can help your business in the long run. Simply put, new customers can be hard to find. Investing in existing relationships will help boost your sales.
Not only can it be a challenge to track down leads, but acquiring new customers is costly. Nurturing current relationships helps save your team money while selling more. The goal is to continuously provide a seamless customer experience across all of the products and services your company offers.
Using Your CRM for a Customer Centric Strategy
Improving your customer experience starts internally with your sales and marketing departments. Teams should have the proper resources to successfully meet client needs.
CRMs help streamline communication channels between teams and better your customer management practices. With easy access to contact information and the ability to track engagement with leads, staying on top of customer outreach should be a priority.
Implementing a Customer Centric Workflow
You don't have to start from ground zero to centralize your business around customer needs. Taking advantage of your CRM and other software can help you get started with a customer centric model. There are a few key takeaways to keep in mind when using this theory:
Focus on all-hands involvement. To ensure your company is providing the best customer experience, get your teams on the same page. Emphasize interdepartmental communication.
Make sure your employees are utilizing CRM functions for efficient workflow. Provide every team with access to customer insights so they can work to improve your client relationships.
Communicate with existing customers and gather valuable data. Understanding what your current customers like and dislike about your services provides valuable feedback for your company. Dig deep into the analytics and make sure your CRM has the most up-to-date data available for your teams.
Personalize your outreach. Automation is a huge help for mass outreach, even to your existing customers. Use your CRM to develop personalized email campaigns for segmented customer groups.
Be sure to reach out to customers at the right time. CRMs can help keep track of when to follow up by setting reminder notifications for when it's time for your next outreach.
Don't be afraid of change. A customer centric strategy requires constant analysis of trends. The goal is to best predict your customer's needs and continually provide quality solutions. As those needs evolve, make sure you are adapting to serve your base.
Automating and Integrating Your Technology
Devoting more time to an improved customer experience is easy when you have the ability to automate parts of the process. Integrating your CRM and other technology helps improve workflow and frees up time for customer outreach.
Rather than having multiple tools to get the job done, merging your technology will create efficiency within your workflow. When combined with a CRM like Hubspot or Pipedrive, Leadboxer works with your existing stack to help push data where it needs to go.
When using Leadboxer, your sales and marketing teams can easily access contact information, use tools for email tracking, and manage your customer relationships from multiple platforms.
Get firsthand experience with CRM integration capabilities by checking out a free LeadBoxer trial.