According to research, the average B2B buyer is already 67% of the way through the buying journey before having extended contact with a salesperson. By that time, they've likely formulated some ideas about possible solutions to their pain point. And might even be leaning toward buying from your competitor.
Intent data is the key to identifying those leads sooner, nurturing them earlier in their buying journey, and making more sales. This comprehensive guide will outline the fundamentals of intent data, including:
By the end, you should know exactly how intent data fits into your marketing and sales processes. You'll also learn how to pick the right intent data supplier for your needs. So you don't end up with the wrong strategy for your business.
What is Intent Data?
Intent data shows the likelihood that a person or company is in the market to purchase a solution for a pain point. It's derived from information about the online research contact or account is conducting about a particular topic. As well as context clues that might signal their purchasing intention. Topic and context data are the two main types of intent data. Both rely on tracking cookies, cross-domain tracking and IP addresses to form a complete picture.
Topic Data
If a hiker needs to buy new hiking boots, she may scout online reviews of top brands. Before she ever goes to the store and tries on a pair. Anyone looking at her search history might assume she's interested in the topic of "hiking boots". The same is true of B2B leads and target accounts. Forrester claims that 68% of B2B buyers research by themselves, a significant increase from 53% in 2015.
In addition, 47% of buyers viewed 3-5 pieces of content before connecting with someone in sales. Even before signing up for a free trial of the software that might solve their problem, your lead is probably researching their pain point and weighing multiple options. Topic data tells you what they're researching. There are four types of topic data available.
Anonymous First-Party Behavioral
These are unknown visitors to your company's site and the actions they take while there. They haven't yet filled out a form or explicitly revealed information about themselves. However, it's possible to identify their company by tracking their IP address.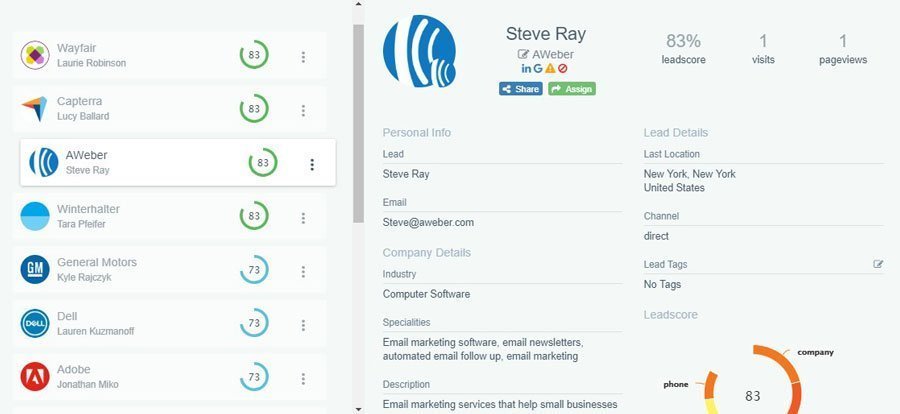 A lead generation tool like LeadBoxer can help fill in the gaps and show more contact information about these otherwise anonymous visitors. Consequently giving a more complete picture of who they are and what they're researching on your site.
Known First-Party Behavioral
These visitors to your company's site have provided their contact information by filling out a form, therefore they are "known" individuals. Lead generation or marketing automation software can track what pages they visit and other ways they engage with the site.
Anonymous Third-Party Behavioral
These are unknown visitors to sites you don't own but that might still be relevant to your business. You can track different topics over a network of sites and see what's most popular.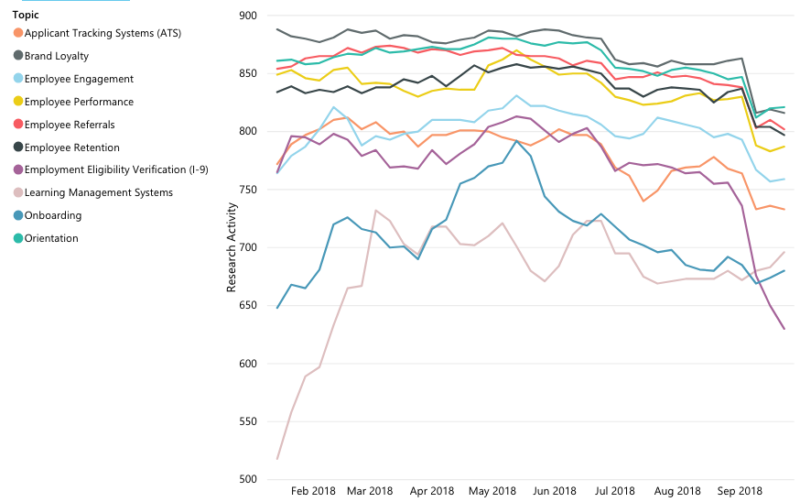 If you're a supplier of project management solutions, and someone from a company that fits your ideal customer profile is reading articles about "project management" on Business Insider, you can access that information through intent data suppliers. A few of which we'll review in a future section.
Known Third-Party Behavioral
These are visitors to sites you don't own that have shared some of their contact information. Like with anonymous third-party behavioral, you can access their information and the topics they're researching through the right supplier.
Context Data
Context data tells you whose intent data is valuable and who only has a passing interest in a topic. There are a few details that are especially useful for establishing context.
Job Title
If a sales professional is researching "sales pipeline management", it's possible they're looking for a CRM tool that can help manage leads. If a marketing professional or content creator is researching the same topic, it may be more likely that they're putting together a blog, video, or another piece of content on the subject.
Job Postings or Leadership Changes
Job postings and leadership changes can tell you whether or not to reach out to a lead. If you sell advertising services but the target account is in the process of looking for a new marketing director, now might not be the best time to approach them. And if the account has announced the recent hire of a marketing director, it's a better opportunity to pounce and offer a better option than what the predecessor left behind.
New Funding
A new round of funding is another indicator that a company could be open to new solutions, both because they have a bigger budget and because they may be growing their operation and need more sophisticated tools to manage their company.
New Legislation
Did new legislation just pass that requires an account to operate their company in a certain way, or opens them up to new business? If you have the solution they need in response to these changes, this context lets you know if you should act.
Press
Keep a close eye on accounts that make the news. Press about an expansion of operations or increase in earnings might indicate that they need new solutions, while bad press may mean that they need some space to do damage control before focusing on other things. However, not all bad press is a sign to stay away. If an account makes the news for poor customer service, maybe now is the time to reach out and offer information about your CRM software.
What to Use Intent Data For
There are several uses for intent data, but before diving into the specifics, know that if your competitor isn't already using intent data, they might soon. Polls show that nearly a quarter of B2B companies are already using intent data, while another 35% plan to use it within the next 12 months. Using intent data in some capacity will become increasingly necessary to stay competitive. These are the main ways that it can benefit your business.
Reaching Leads Early
The most obvious use of intent data is to establish contact with leads earlier in the buying journey. Getting in touch with leads before other salespeople do is one of the biggest ways to get a leg up on the competition; research shows that in 70% of cases, the first salesperson to connect with a lead is ultimately who they give their business to.
Lead Prioritization
Context data can help make a distinction between who is actively researching a pain point and who is just reading about a certain topic without any intention of making a purchase. This information illuminates whether or not a lead fits your ideal customer profile.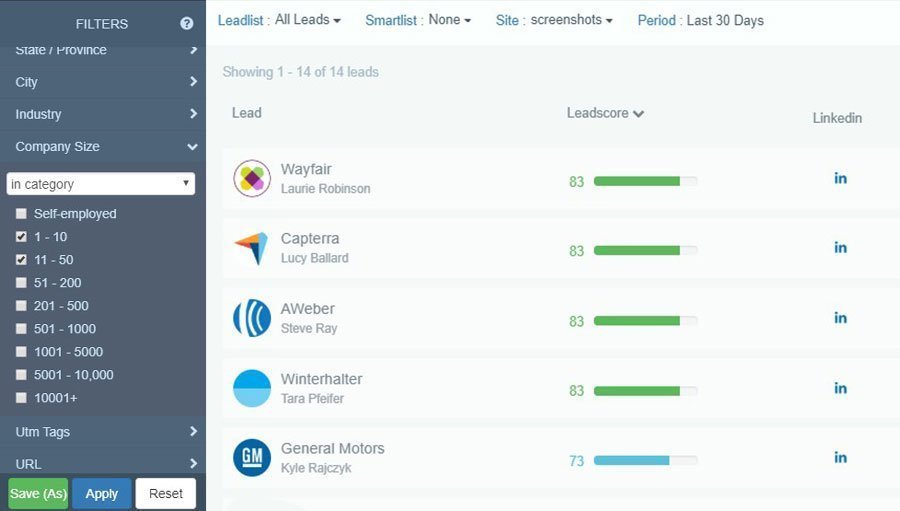 A tool like LeadBoxer quickly shows you the highest priority leads by allowing you to search by filters such as location, industry, and company size.
Automated Outreach
First-party leads that give off certain signals can trigger automatic marketing or sales processes, such as an email series, that can instantly start nurturing them when it matters most.
Account-Based Marketing
Hone in on what content works best at engaging first-party leads, and what needs more refining.
Personalization of Outreach
By knowing what topics and articles leads are researching, sales agents can personalize how they make contact and develop a relationship with them. They can mention specific topics and establish relevance quickly to capture and hold a lead's attention.
Targeted Advertising
Get even more granular with your advertising strategy by honing in on leads who give off certain signals. That way, you're not wasting any of your advertising dollars on people who only have a passing interest but have no intention of buying your product.
Targeted Account List
Develop a list of accounts who are engaging with third-party sites about relevant topics but aren't yet engaging with your company. You'll be able to connect with leads who your sales team might have otherwise never considered.
Analyze and Retain Customers
Intent data works with existing customers, too. Monitoring what current clients are researching so you know if they're thinking about switching to a competitor or if there's something you can upsell them on. With intent data in your toolbox, you can continue to anticipate and solve problems long after the initial purchase has been made.
How to Obtain Intent Data
There are several intent data vendors out there who can help you access intent data on your site or data available on third-party sites.
First-Party Intent Data Vendors
First-party intent data is nothing new. You may already have access to some thanks to free tools such as Google Analytics. Other vendors can provide you more details about who is visiting your site and turn anonymous visitors into known visitors.
Google Analytics
Google Analytics is a free tool that monitors the activity on a site, such as page views and how visitors arrived at the site. While it can't identify individuals, it can hone in on IP addresses and show you what accounts are active on the site.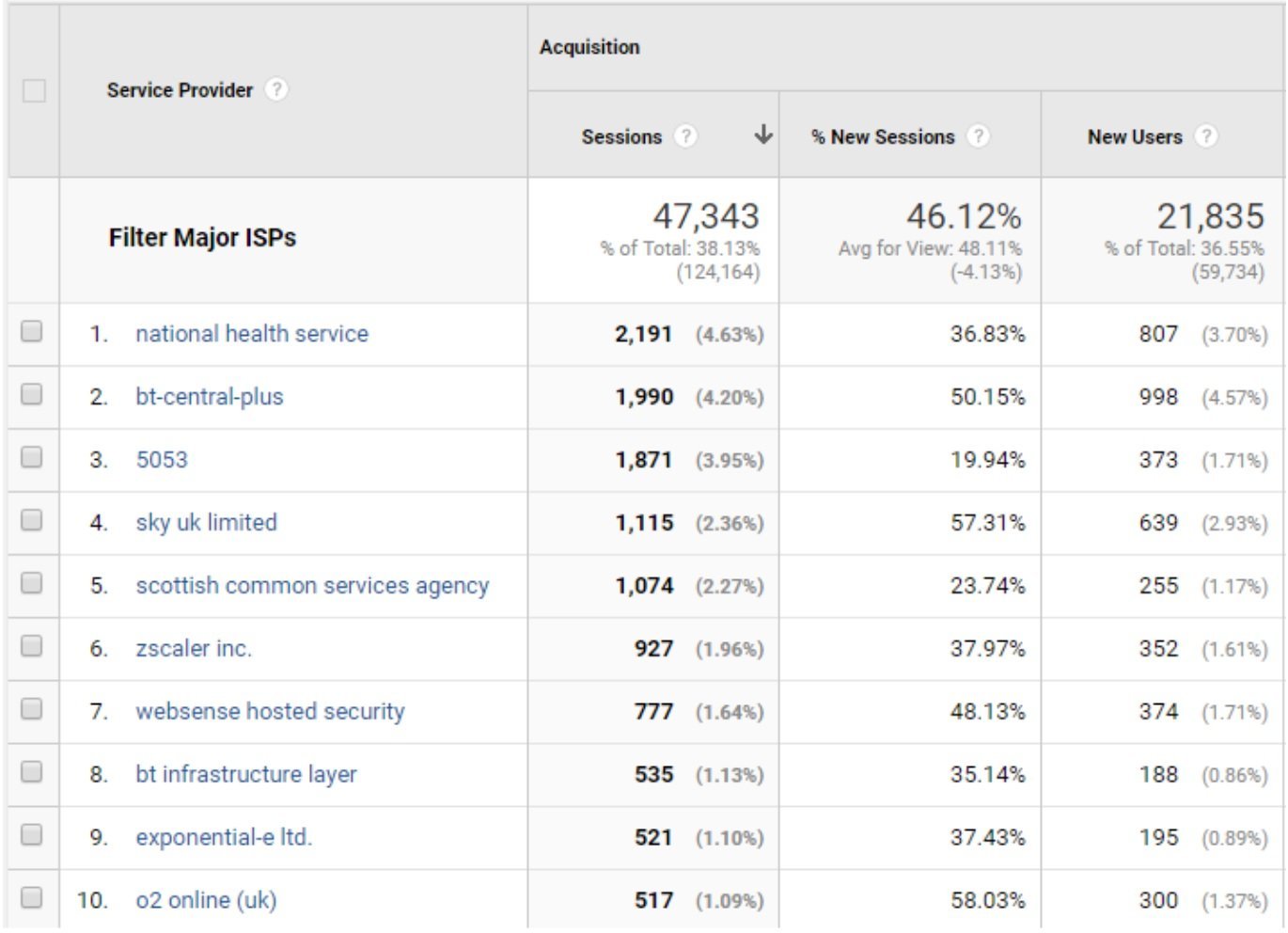 In the example above, several businesses use branded aliases, making it possible to identify which accounts are visiting a site. However, Google Analytics can't provide any further context than that. It also can't go into detail about what the visitors' unique actions were on the site.
LeadBoxer
LeadBoxer catalogs all known visitors to your website. If a visitor fills out a form, the information they provide automatically populates their profile within the software. LeadBoxer can then calculate a lead score for that person using other data points such as what pages they visited, what topics they seem most interested in, and how engaged they are with the site.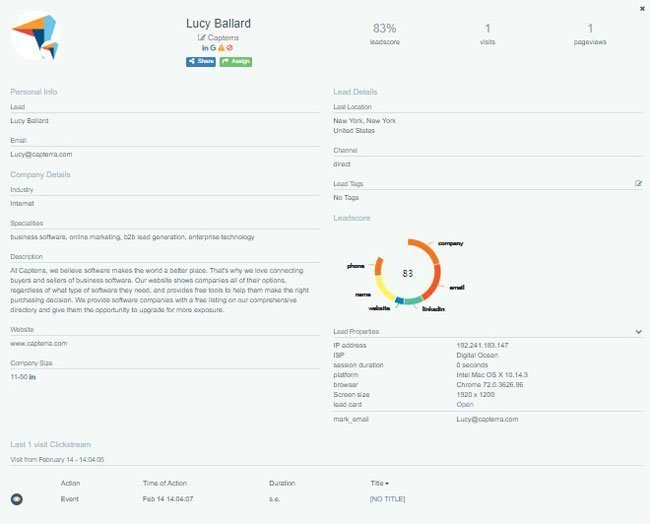 With this information, you'll know exactly when to act on a lead. LeadBoxer takes it one step further and can help identify previously unknown visitors. For example, if the visitor didn't fill out a form but arrived at the site via LinkedIn, LeadBoxer can trace back to that person's LinkedIn profile and use the information to populate the visitor's information within the software.
BounceX
Like LeadBoxer, BounceX can identify many website visitors (40-70%) who would otherwise remain anonymous. It then creates personalized marketing experiences – similar to account-based marketing – for these visitors based on their engagement.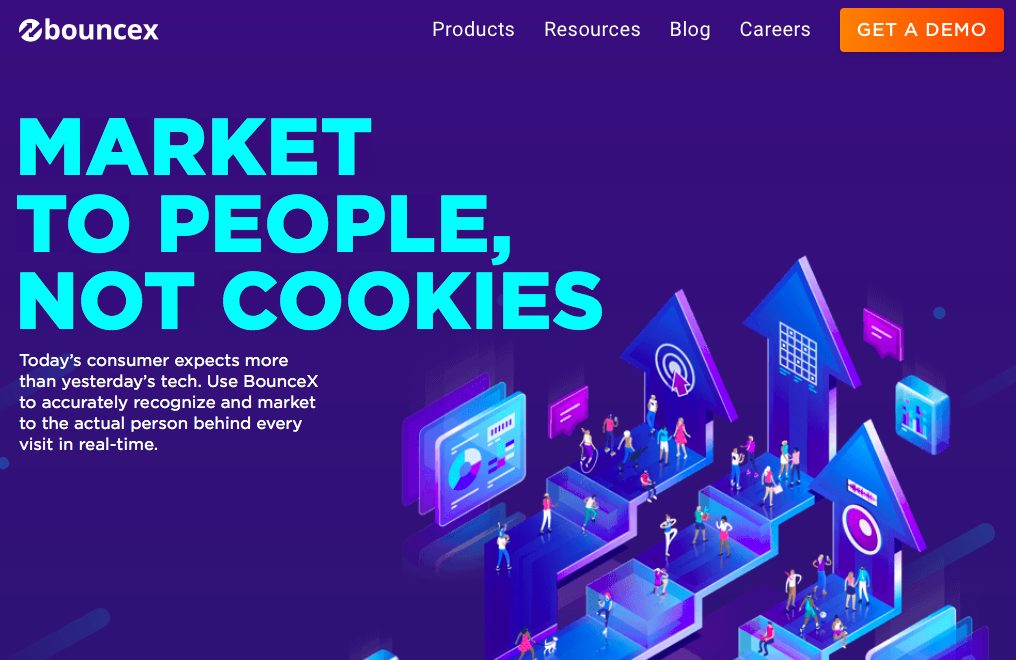 BounceX can automatically engage with visitors who have not yet filled out a form or appear that they're about to leave the site. In a way, it identifies users who are displaying intent and then begins to nurture them before a sales agent ever steps in.
While sophisticated, BounceX is said to have nearly a $4,000/month price tag, making it a serious investment for most businesses. It also doesn't prioritize showing you accounts who express high intent but instead tries to let the AI nurture users through website personalization.
Third-Party Intent Data Vendors
If an account is researching topics around the web that are relevant to your product or service, these solutions will help you find them.
Bombora
Bombora can tell you what companies are expressing active intent to purchase your products or services long before someone from that company ever lands on your site. This tool does this by monitoring 6,000 intent topics across 3,800+ publisher websites.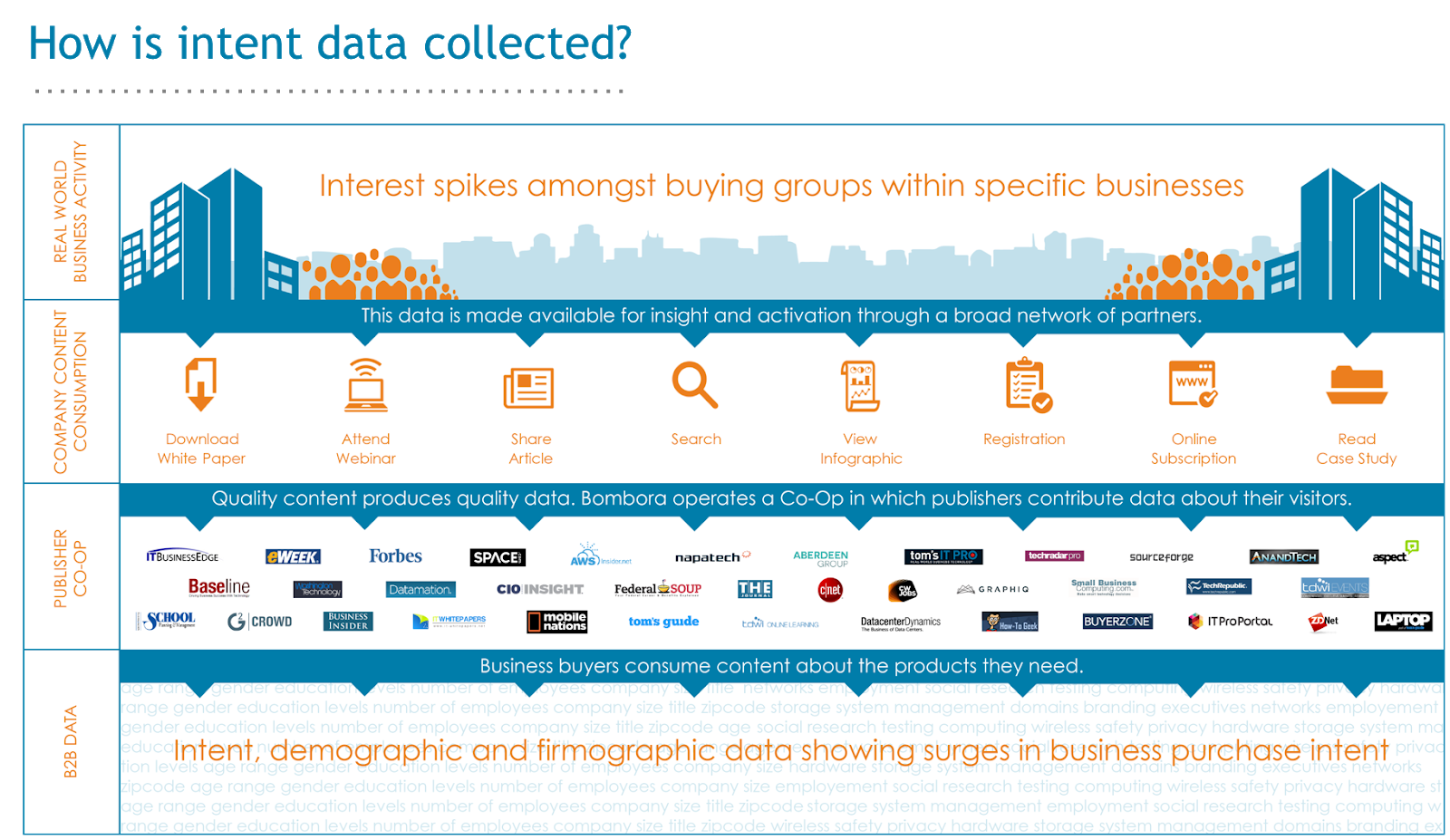 Bombora only tracks IP addresses, cookie IDs, and company domains provided by the publishers' registration data. They can tell you what companies are expressing intent, but they can't tell you exactly which employee is doing the research or who your sales team should engage with. In short, there's no context data with this vendor.
Aberdeen
Aberdeen bought The Big Willow, and intent data supplier, back in 2018. They offer a lot of the same value that Bombora does but take it a step further by integrating their solutions into Salesforce.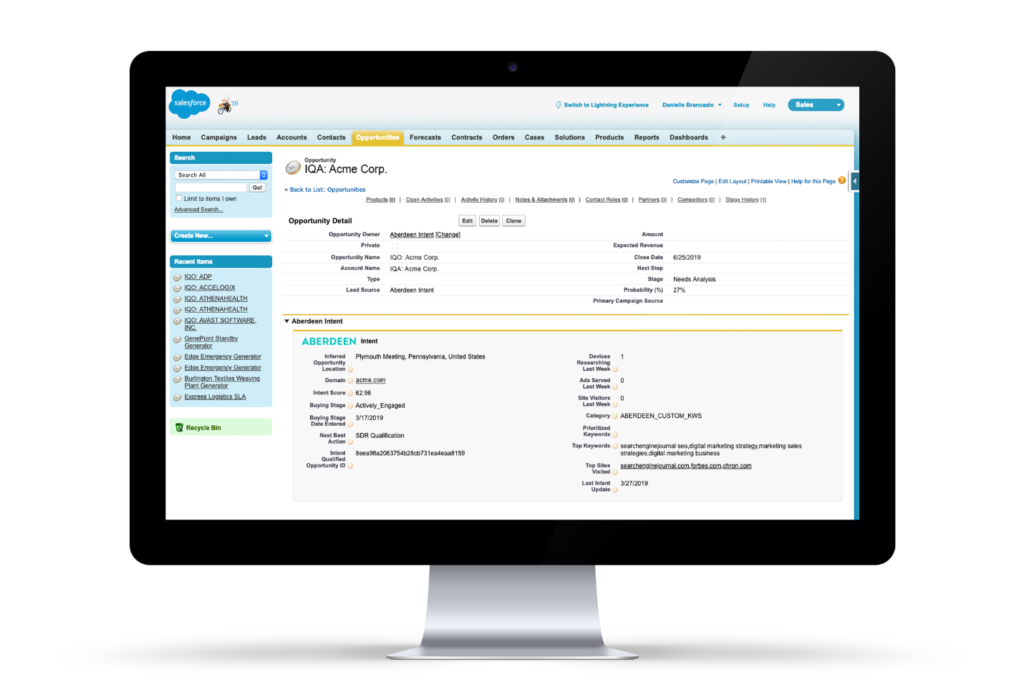 Companies expressing active intent pop up in the Salesforce dashboard so sales teams know exactly which accounts to jump on. You can also see how those accounts will impact the pipeline. You can also choose to integrate Aberdeen Marketscape, a product that shows all the topic keywords researched by each account showing intent.
This helps establish more context. If you're not already using Salesforce, getting started with Aberdeen's intent data (and then Marketscape) might be a little too complicated and cost-prohibitive.
How to Select an Intent Data Vendor
There are several different suppliers of intent data out there. It's important to work with the one that best fits the needs and size of your company, or else you risk losing time and money. Here are a few considerations to keep at the top of mind when screening vendors.
How many sites are in the vendor's network?
Ask this question if you're considering third-party data vendors. The network refers to the websites they monitor, which tend to be publisher sites like Forbes. The larger the network, the better, as this gives them a bigger pool of data to draw from.
How many topics does the vendor monitor?
Third-party data vendors monitor a finite amount of topics. At the time of this writing, Bombora claims to have nearly 6,000 topics in their system, while Aberdeen claims to have hundreds of thousands of keywords at their disposal.
Can the vendor give context?
On its own, a list of names and topics they're researching isn't very useful. You need context to know if their company fits your ideal customer profile, as well as what their job title is and if they have any purchasing authority. Third-party data vendors can't give much context at this time, but some solutions for first-party intent data can.
How to Use Intent Data
Trying to make use of intent data in its raw form is inefficient. Intent data works best when used to calculate a lead score. A lead score is a concise, visual way to describe how promising the lead is and therefore how much it's worth pursuing them.
Some solutions, like LeadBoxer, will not only capture intent data but will automatically input it into a lead score. You can adjust what data points to use for calculating a lead score based on the needs of your company.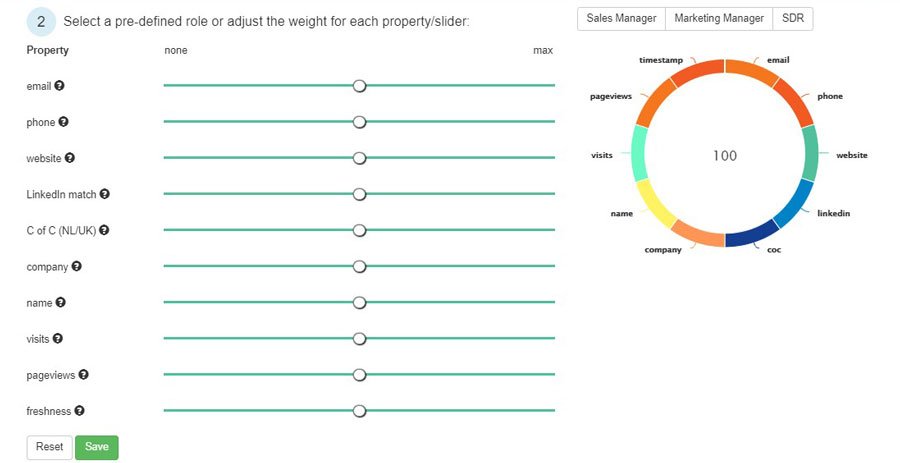 Here are three of the most important factors to keep in mind when adjusting what data points to use for a lead score.
Fit
This is as simple as asking the question: does this lead fit our ideal customer profile? Are they the right size company, in a certain location, etc.? If an account showing active intent doesn't fit the mold of your ideal customer, then their lead score will go down.
Intent
Take into consideration not only the topics researched by that account but the frequency and recency of the research.
Engagement
Has this account not only engaged with relevant third-party pages, but with your site or social media profiles? A solid first-party data vendor will be able to track and show you individual actions. Use that information to increase their lead score.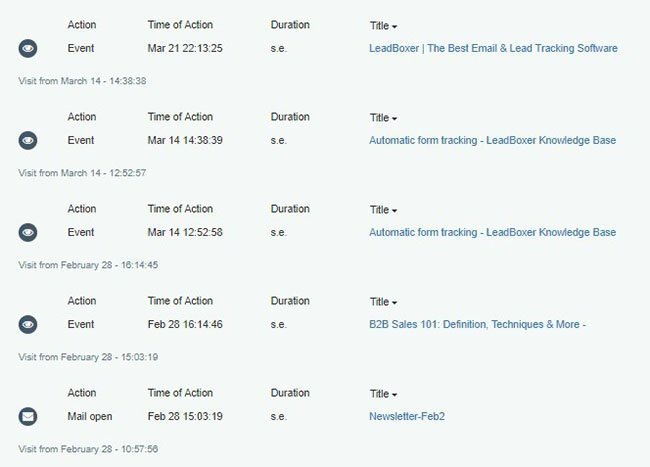 The more specific the data points used to calculate a lead score, the more accurate and useful the lead score will be. This will help weed out accounts that aren't the right fit or are researching topics without having any intent to buy a product or service.
When Intent Data Isn't Enough
Intent data isn't a magic bullet for identifying leads earlier. There are limitations to this technology that will hopefully improve as time goes on. Be aware of the following when incorporating intent data into your marketing and sales processes.
When a Visitor is Registered Under the Wrong IP Address
If an unknown visitor to your site or a third-party site is registered under the wrong IP address, you won't be able to tell what company they work for. This often happens by accident but nevertheless makes it impossible to identify the correct account.
When a Buyer is Conducting Research Out-of-Network
Third-party intent data vendors like Bombora and Aberdeen don't aggregate data from every corner of the internet. They only draw information from sites within their networks. If a buyer is researching on sites not covered by that network, then you'll never know.
Decay Rate of Third-Party Data
Given the amount of content people consume regularly, you shouldn't expect sales agents to always be able to reach out to a lead and reference content they read a week or two earlier.
Third-Party Data Lists Account But No Contacts
Bombora and Aberdeen only list the account, not the contact information of the individual who was searching.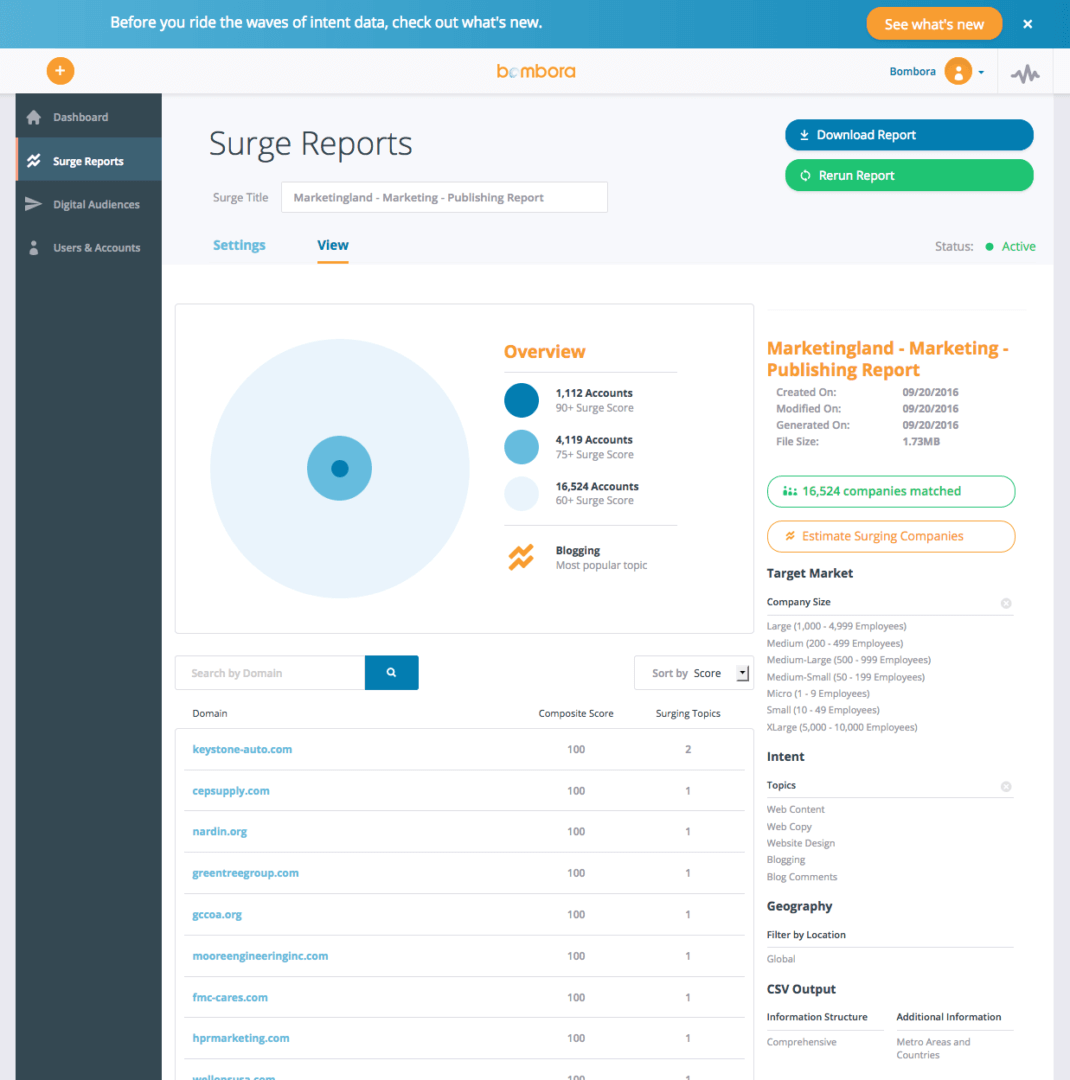 While it's certainly useful to know which accounts have an interest, you're still limited by not knowing who to reach out to.
When Used At the Expense of a Sustainable Sales Pipeline
Relying on intent data is no reason not to have robust marketing strategies that help draw new leads into your sales pipeline. Like most sales tactics, it's best used in tandem with other processes.
Get an Edge Over the Competition With Intent Data
Intent data is a hot technology that more and more businesses are using to gain an edge over their competitors. By seeing what topics leads are researching, you can reach out to them sooner and have a better chance at closing the deal. While it's not the end-all, be-all way to keep your sales pipeline full, it is a valuable tool to have at hand.
Third-party intent data still isn't as precise as some would hope it to be. Vendors can only provide accounts, not individual contacts, and don't offer much in the way of context data. Third-party data also decays more quickly than first-party data.
Some first-party data is free and already at your fingertips via Google Analytics. A tool like LeadBoxer can keep you apprised of who exactly is visiting your site whether or not they've filled out a form. It's also easy to get context data and use each data point to calculate a lead score, showing you exactly which leads to act upon at that moment.
If you haven't already started taking advantage of the intent data laying untapped on your site, now is a great time to start. Try a free trial of LeadBoxer today.
Looking for more qualified leads?
We offerLead Identification and Lead intelligence through website & email tracking