When it comes to marketing, data is king. With in-depth data, marketers can personalize interactions with customers, market to them at the right times, create a more enjoyable experience, and overall, close more sales. However, capturing all of this data, organizing it in one place, and making use of that data has been a struggle. Because using traditional tools such as web analytics, CRMs, and marketing automation is very time consuming. Here a customer data platform software can help.
You typically have to spend a lot of time combining all of this data to get a complete picture of your customer. Even then, this process is limited and you can't fully take advantage of this data to completely personalize your marketing campaigns.
This is where Customer Data Platforms (CDPs) come in.
In this article, we'll discuss what CDPs are, the difference between them and traditional marketing tools, their benefits, and compare over a dozen CDP options.
Read on or use the links below to "jump" to the section you'd like to read:
What is a Customer Data Platform?
The Customer Data Platform Institute defines a Customer Data Platform (CDP) as "a marketer-managed system that creates a persistent, unified customer database that is accessible to other systems".
In essence, a CDP is a system that pulls together all the data you have on a customer in one place – customer data platform software. With it, you can create a unified view of that customer and see every action they've taken since first interacting with your company.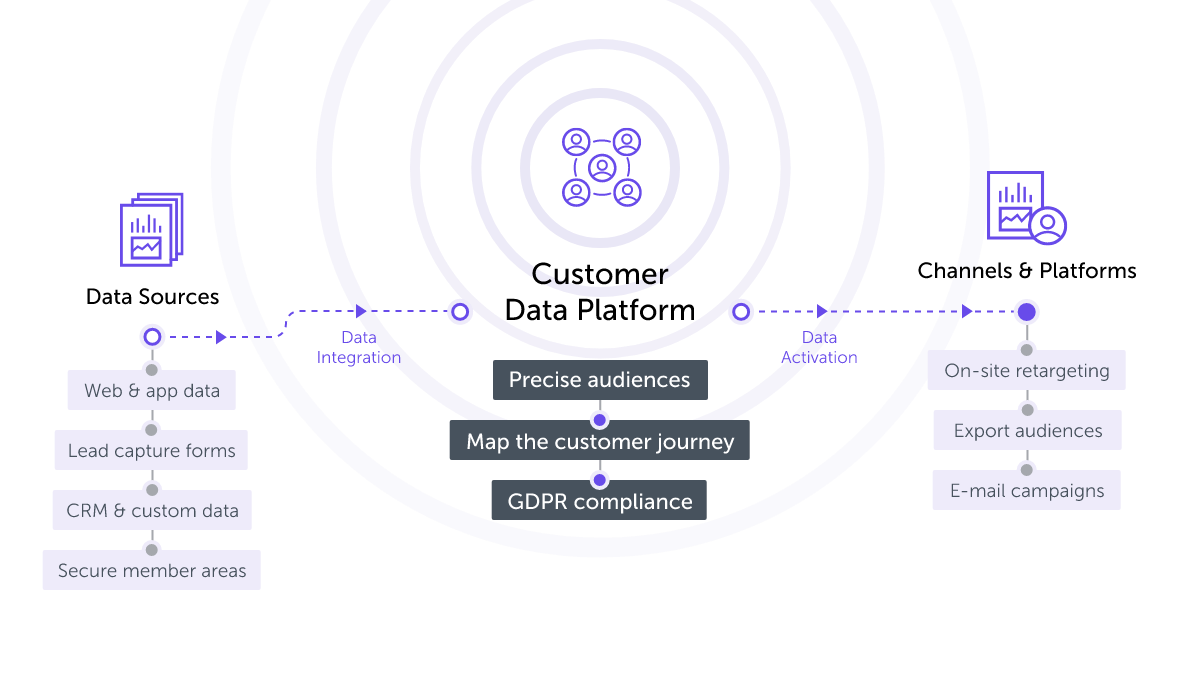 Source
Ideally, you'll discover:-
When that person first visited your website
How many times they've visited a specific page on your website
When they opened one of your emails
When they clicked a link inside that email
How many times they opened your emails
Information on mobile app sessions, social media comments, purchase orders, and chat history
In short, CDPs can help you understand customer behavior by accurately assessing the customer journey.
Customer Data Platforms vs. CRM vs Marketing Automation: How Are They Different?
You may be thinking, "Don't CRM or email marketing platforms such as Hubspot and MailChimp already do this?". Not exactly.
The data that CRMs and email marketing platforms offer is limited. CRMs typically offer basic information and allow you to store customer information such as addresses, emails, etc. Some may even track interactions like email opens and live chat or email conversations.
The same goes for email marketing platforms such as MailChimp. These platforms will store a customer's email and track email activity. On the other hand, they miss other key areas such as web activity, mobile app activity, and so on.
However, CDPs aim to combine all of this data into one place and try to capture a customer's entire interaction with a company. A true CDP would have data on a customer's chat history, email history, website visits, mobile app sessions, purchases, social media interactions. And anything else that would involve an interaction between them and your company.
Some CDPs also allow you to leverage that data to send emails, run marketing automation, optimize advertising, and more.
What Are the Benefits of Using a Customer Data Platform?
CDPs can expand your marketing capabilities with less manpower, saving you time and money. Specific benefits include:
1. Having a Single View of Your Customers
The most obvious reason to use a CDP is that you can get a "single view" of the customer, aka unified customer profile.

You can see their entire interaction with your company in one place, rather than trying to somehow manage and collect this data from multiple data sources and tools.
2. Being Able to Personalize Customer Interactions
Having access to both first-party data and third-party data in one place can allow you to personalize a customer's entire experience with your company. Instead of going through each data point, you can use data segmentation target particular customer groups.
You can personalize names in emails, send out a coupon directly after a customer has visited a specific page on your website. Also, you can enter them into a B2B marketing automation process when they've had a chat with your company, or send them an email when they logged onto your app.
Hence segmentation like the above can help you personalize your marketing campaigns to each single customer. With CDPs, the possible personalized experiences you can craft for your customers are endless.
3. Being Able to Create Highly-Targeted Campaigns
With all of this information at your disposal, you can now create specific targeted campaigns, and in some cases, one-on-one experiences using your customer's behavioral data.
Do you want to target customers who have visited your pricing page within the past month, have opened up and clicked in your last three emails, downloaded your mobile app and have been actively using it for the past two weeks, and have also contacted your company via email or your live chat widget?
With Customer Data Management Platforms, you can do that
Customer Data Platform Software Options
To manage customer data, CDPs have become common . Different customer data platform software work best for different industries, and each offers unique data across platforms that set each apart from competitors. However here are the top-rated tools in the field:
LeadBoxer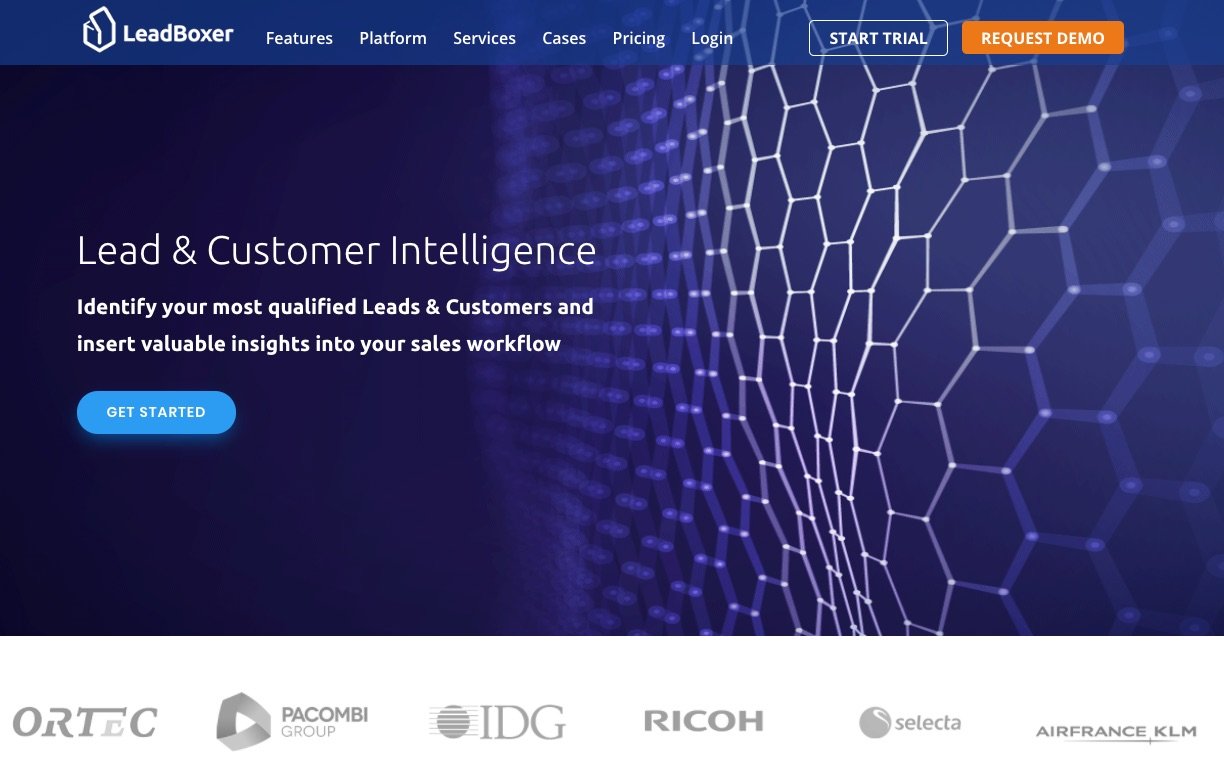 LeadBoxer is a Lead & Customer data platform that focuses on the sales side of the CDP spectrum, by collecting information about your customers throughout their entire customer or buyer journey
We collect and give you information such as:
When a customer visited your website, what pages they visited, and how long they spent on that page
What emails a customer has opened from you when they opened it, and what links they clicked
Get notifications when leads or customers are ready-to-buy or show buyer intent
All of this information is then organized into an Accounts view and a Leads view. And here each of your customers or leads are given a score to gauge how engaged they are with your company: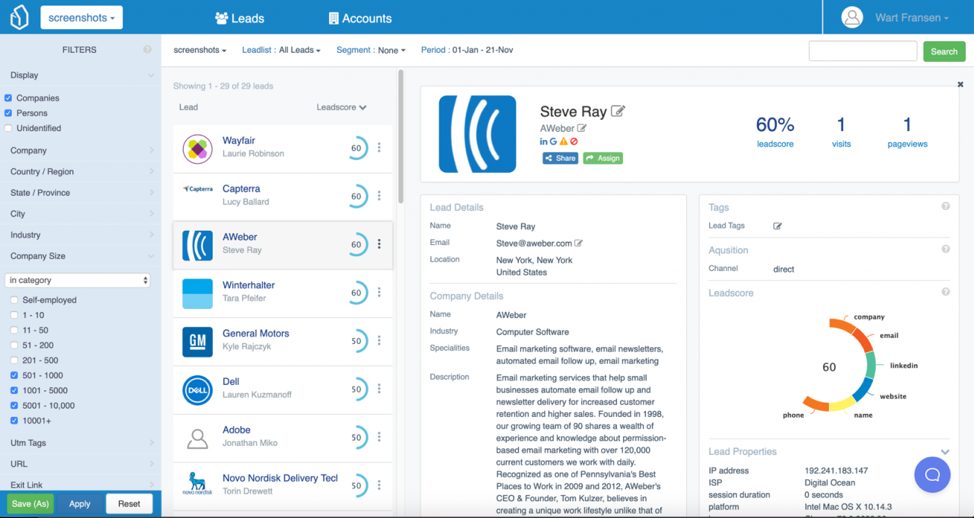 The score is called 'Leadscore' which gives you an idea of which prospects are most worth your sales team's time and effort.
Each of these customers or leads can be viewed on a micro level to collect real-time data and to see every bit of that person's activity.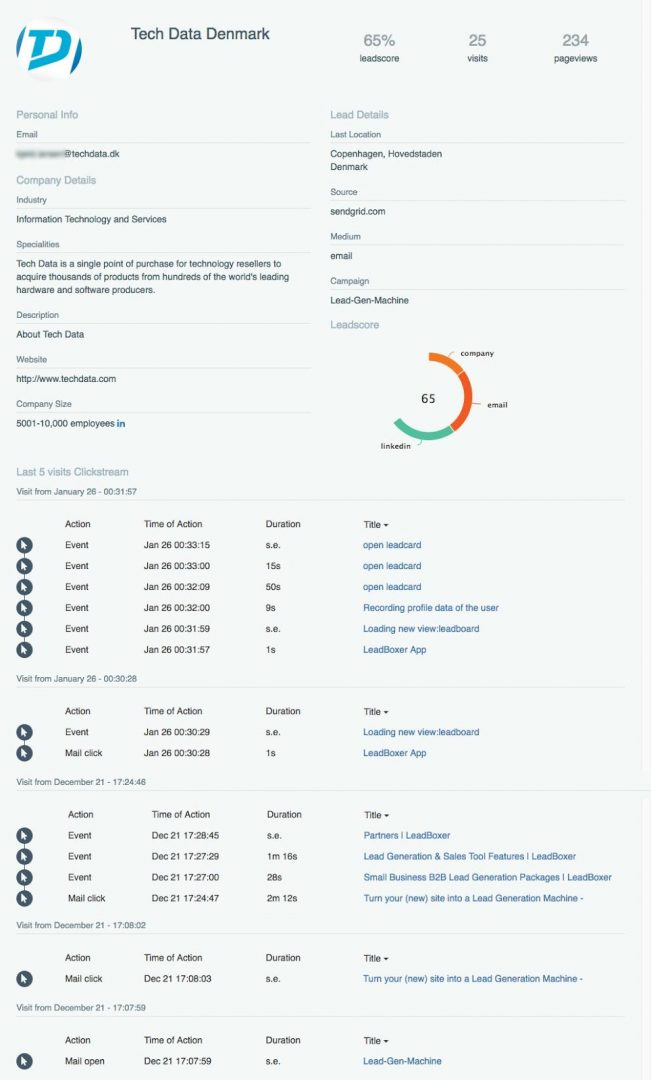 To learn how LeadBoxer can help you understand your customer experience across marketing camapign.
Segment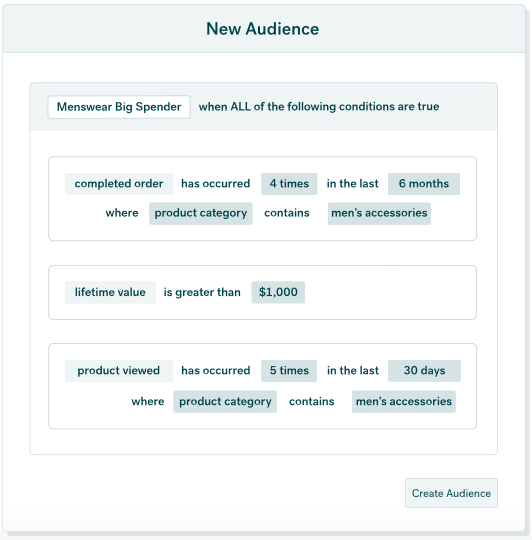 What sets it apart: Instead of manually integrating all of your tools, Segment has a single API that allows you to share data and integrate your entire marketing stack at once. There are also tools for validating and protecting all of your customer data.
Who it's for: Segment serves a variety of customers, from enterprise-level companies like IBM and Petco to retail like Peloton and SaaS like Zendesk.
Pricing: Segment is free for tracking 1,000 visitors or less per month. The mid-range option for teams, which tracks 10,000 visitors per month, starts at $120 per month. For the enterprise-level option, contact Segment for a quote.
Blueshift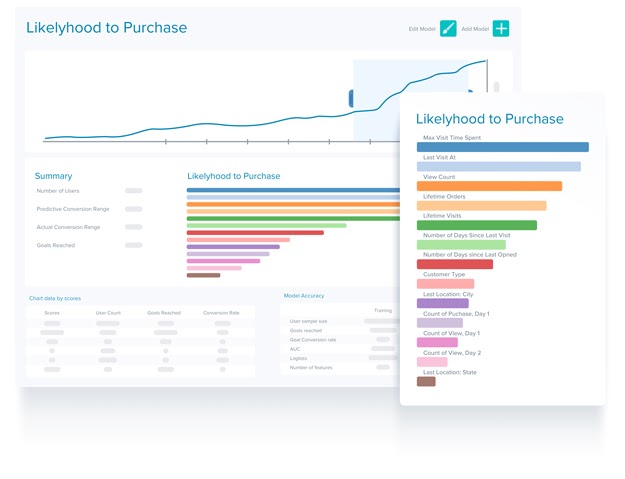 What sets it apart: With the power of AI, Blueshift predicts how likely customers are to purchase, engage, churn, and more, all this based on the data collected. Customer scores and segments automatically update with each interaction, and the predictive affinities function ensures you're targeting them with the most relevant content.
Who it's for: Plenty of personal finance companies like ClearScore, LendingTree, and GOBankingRates use Blueshift, as well as B2C companies like Skillshare, Tuft & Needle, and Artifact Uprising.
Pricing: Blueshift doesn't list their prices, but their solutions range from simple email automation to cross-channel marketing and AI for enterprises.
Exponea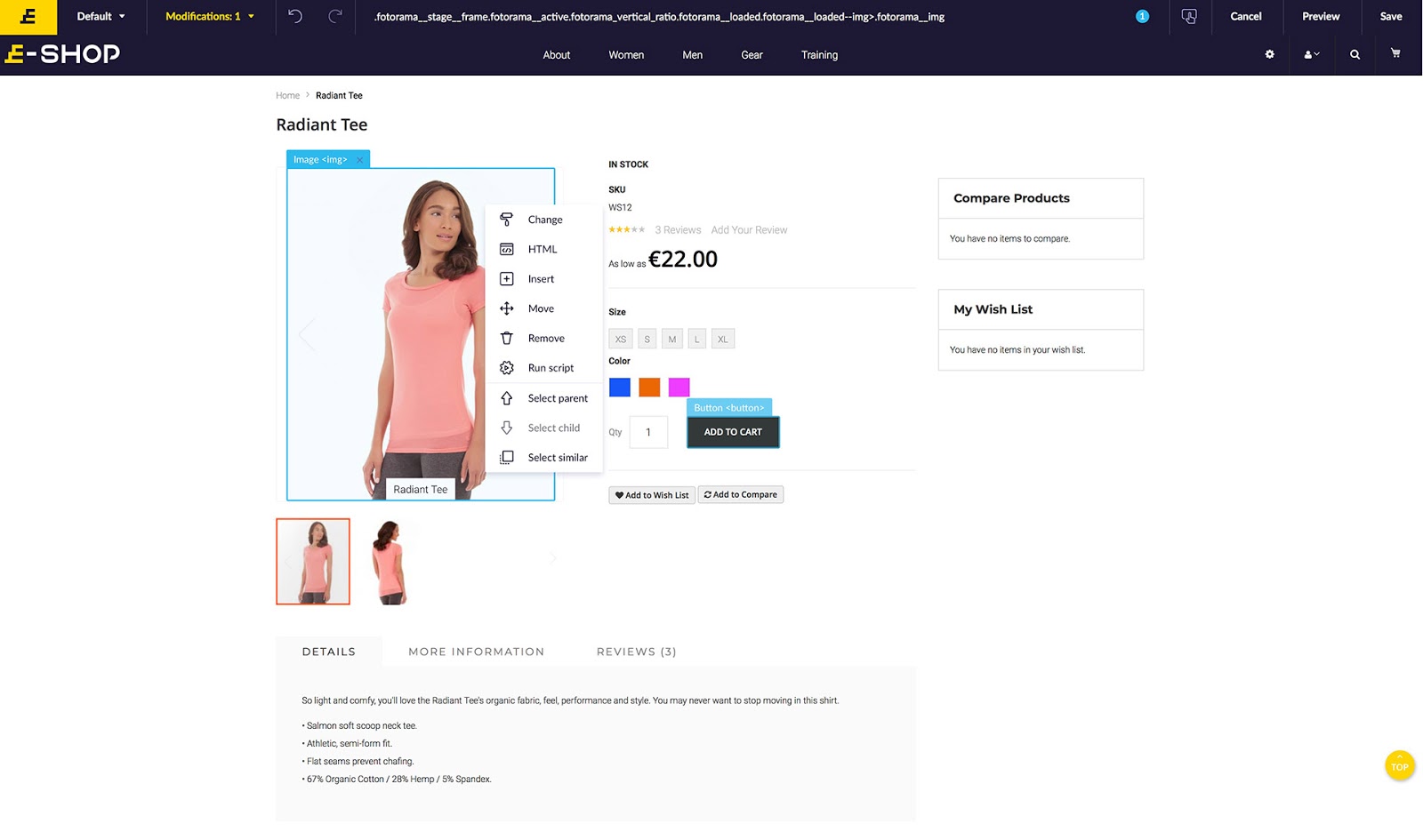 What sets it apart: In addition to tracking cross-channel data collection on individual customers, Exponea has experiment capabilities that allow you to tweak and test your website's appearance so that you can always be improving customer experiences.
Who it's for: B2C brands will get the most out of Exponea's tools. Their top customers tend to be clothing and accessory brands like Topshop, Missguided, and FitFlop.
Pricing: Fill out a form to receive a custom pricing plan based on the needs of your company.
QuanticMind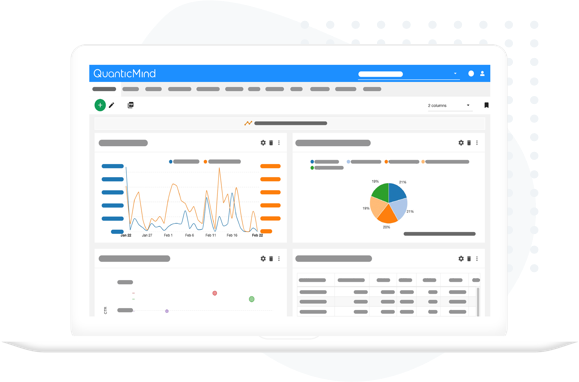 What sets it apart: QuanticMind unifies all your customer data to help you enhance your advertising and customer experiences. If you want to get more out of your advertising spend, QuanticMind customer data platform software can do it with automated bid optimization.
Who it's for: QuanticMind is primarily geared toward large enterprises like WP Engine and Rosetta Stone, but it also serves leading B2B and SaaS brands like MOZ.
Pricing: QuanticMind doesn't list pricing or product tiers on their website. Schedule a demo to learn which solution and pricing plan best fits your business.
CustomerLabs CDP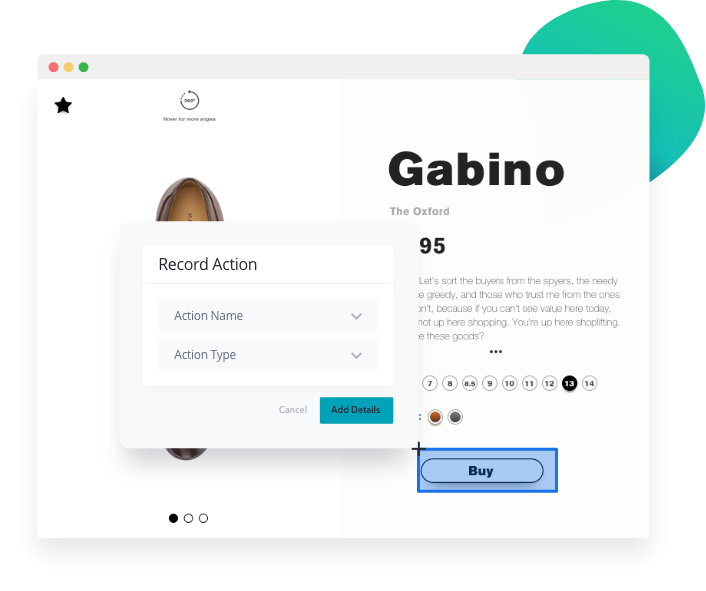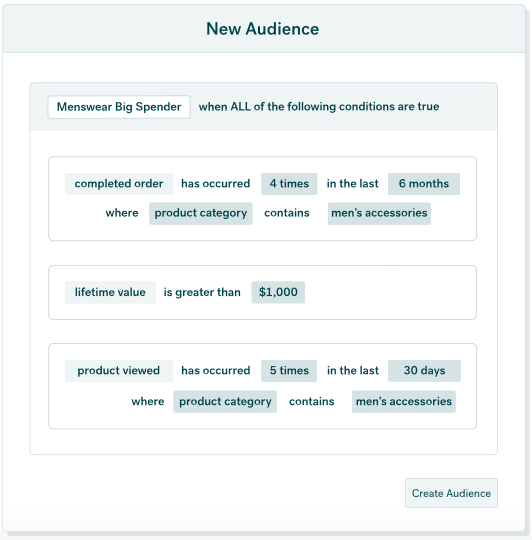 What sets it apart: With CustomerLabs CDP, you can select specific elements on your website to instantly create trackable events to collect customer data. The friendly interface erases the need to write any code, making it possible to start tracking all the website events you want within minutes.
Who it's for: CustomerLabs has customer relationship management solutions for e-commerce, B2B, and SaaS companies.
Pricing: Personal plans start at $0 per month but tracks only 2,500 customer events. Business plans start at $49 per month and track 0.5 million events per month.
Emarsys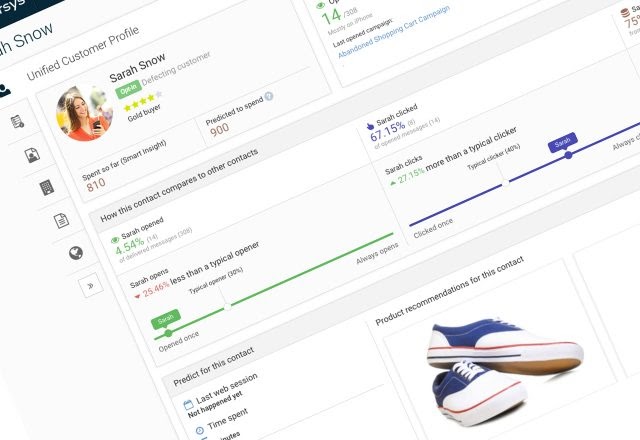 What sets it apart: The CDP is only one capability of Emarsys, a B2C marketing automation platform. With Emarsys, businesses can create personalized customer experiences at scale and show you where to focus on your next marketing steps.
Who it's for: Emarsys is primarily a solution for B2C brands like Tupperware and Char-Broil.
Pricing: Emarsys doesn't openly list its pricing on its website. Get in touch for a demo and pricing plans.
Optimove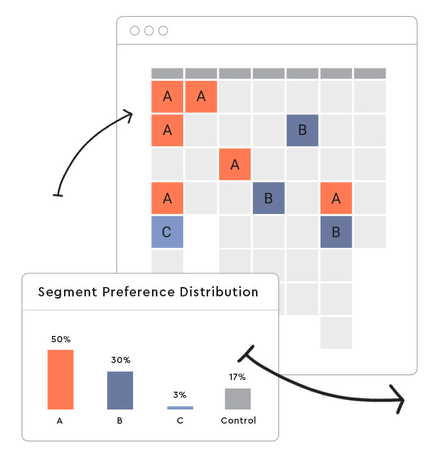 What sets it apart: Optimove's self-optimizing campaigns use customer data to adjust triggered actions so that customers always receive the campaigns they're most likely to engage with.
Who it's for: In addition to retail, financial services, and apps, Optimove customer data platform software has solutions for the gaming industry to analyze player behavior.
Pricing: Optimove doesn't list pricing or product tiers on the website. Request a demo to learn which features and pricing plan best fits your business.
Tealium AudienceStream CDP

What sets it apart: Tealium AudienceStream CDP is one aspect of Tealium's Universal Data Hub platform. It claims the biggest integration marketplace in the industry, offering you to setup a data warehouse to unify your marketing stack.
Who it's for: Tealium counts large, diverse organizations like Providence St. Joseph Health and the Utah Jazz basketball team among their customers.
Pricing: Telium's product tiers and prices aren't listed on the website. To learn which features and pricing plans fit your business, schedule a demo.
Pimcore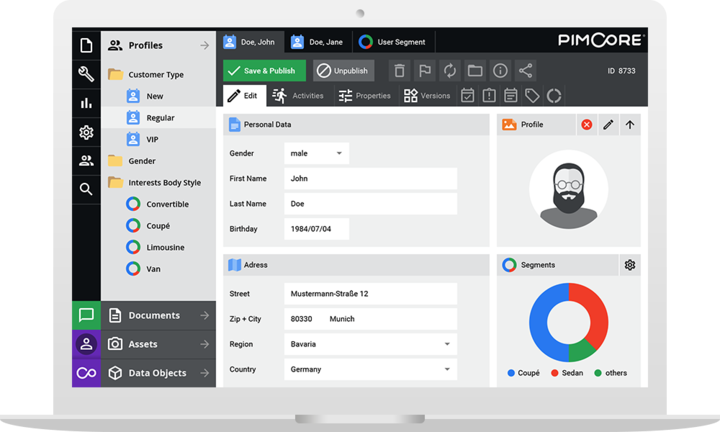 What sets it apart: Pimcore CDP is open-source software that aggregates best customer data and customer insights to create real-time personalized experiences at any scale.
Who it's for: Pimcore CDP serves a diverse and largely European customer view, from freight and port logistics company Rhenus Logistics to online marketplace Modile.
Pricing: Get in touch with a sales rep for a custom pricing plan.
Boxever

What sets it apart: Boxever is CDP that collects data on web visits, mobile activity, email activity, calls, ads, and more. It combines all of this type of data into one place and allows you to personalize your marketing and deliver predictive offers.
Who it's for: Boxever's largest customers tend to be airlines like Jetstar, Emirates, and Ryanair.
Pricing: Pricing is crafted on a per business basis.
Evergage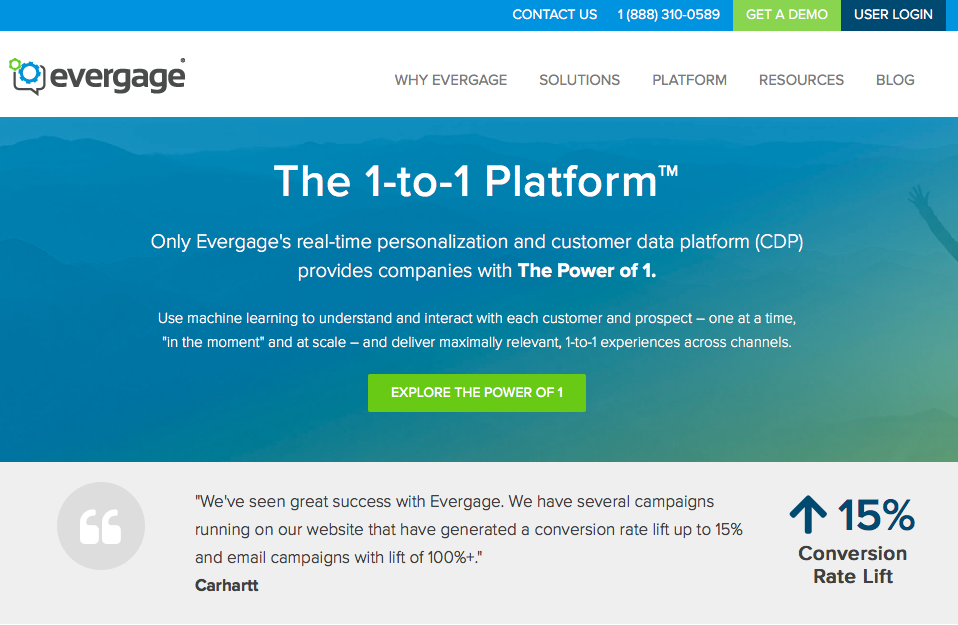 What sets it apart: Evergage allows you to personalize the content on your website, app, and emails on a one-to-one basis in real-time.
Who it's for: Large companies like Intuit and Walmart use Evergage, as well as software companies like Autodesk and B2B solution providers like Citrix.
Pricing: Pricing is offered on a per business basis, so you'll need to contact a salesperson for a quote.
AgilOne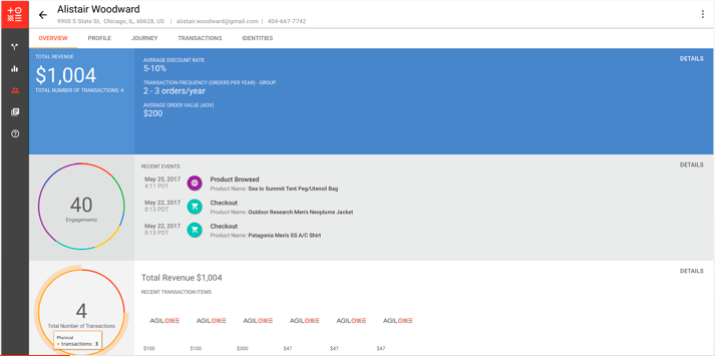 What sets it apart: AgilOne is CDP specifically for B2C companies. The platform offers a "360 profile" where you can view customer interaction. The platform automatically cleanses, standardizes, and enriches customer profiles to help you deliver consistent experiences.
Who it's for: B2C companies Lululemon Athletica and Tumi are among AgilOne's customers.
Pricing: Pricing is offered on a per business basis and you will need to contact the company for a quote.
Customer Data Platforms are the Next Level of Marketing Automation
Having a customer's data all in one place rather than hopping in between a suite of separate tools saves marketers and salespeople time and money.

Also with a unified view of customers, you can create personalized marketing campaigns that maximize your spend, increase conversions, and create delighted customers for life.

The best customer data platform from the list is definitely LeadBoxer and Segment. You can choose your CDP depending upon you current tech stack and business goals.
Looking for more qualified leads?
We offerLead Identification and Lead intelligence through website & email tracking