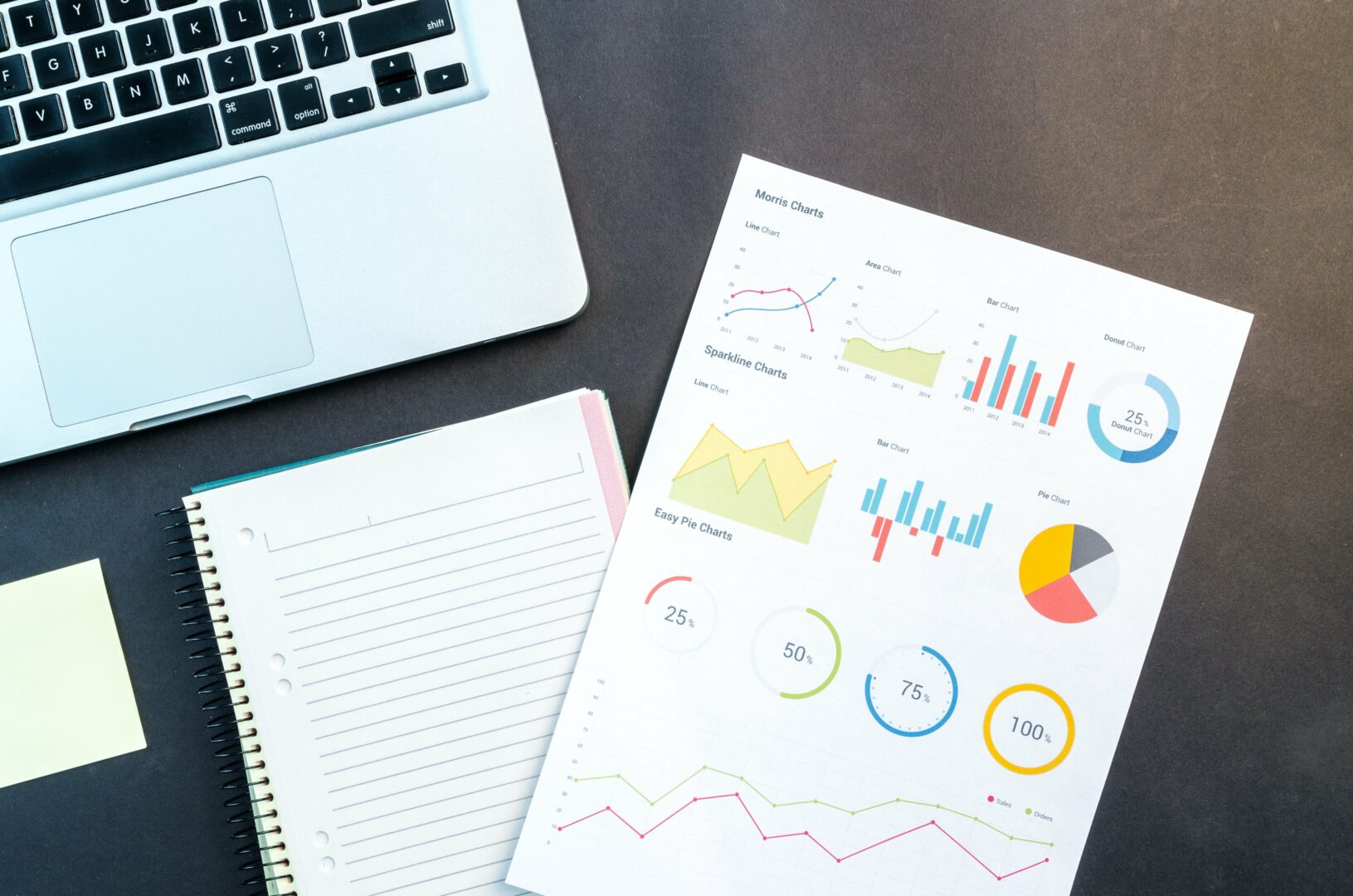 Automated lead generation software is paving the way to success for B2B companies. These highly integrated platforms have continued to rise in popularity. For businesses who want to keep a competitive edge within their sales and marketing departments, lead generation software has become a necessity.
Diving deeper into the market trends and forecasts, several reports have closely inspected how lead generation and automated marketing will trend through 2029. Keep reading, or use the links below to explore these findings:
Lead Generation Market Value and Trends
According to an Insight Partners study, the lead generation market was valued at 3,103.80 million USD in 2021. It is expected to see a compound annual growth rate (CAGR) of 17.5%, and reach a value of 9,589.11 million USD by 2028.
The Global Lead Generation B2B Software Market Research Report 2022 shows that the lead generation market is split up into four areas. They are lead capture software, lead intelligence software, lead mining software, and lead scoring software.
These sections each play a role in successfully generating and nurturing leads while saving companies time and valuable resources. 20% more sales opportunities are created when leads are properly nurtured. However, 65% of B2B companies have not established a process for lead nurturing.
Technology-driven processes are crucial for companies to identify quality leads. In fact, 44% of marketers are already using software like automated marketing for lead scoring.
On average, sales leads for B2B companies can cost between $31 and $60. Within six to nine months of utilizing lead management automation, companies can see a revenue boost of 10%. This software helps drive sales and increases (return on investment) ROI.
Lead generation software continues to increase in popularity due to its flexibility, low maintenance, and resistance to corrosion. As businesses continue to grow within the digital space, this software helps companies remain competitive within their industries.
Forbes reports that 58% of business leaders see lead generation as a key challenge. Lead generation platforms like Leadboxer are instrumental in helping companies find qualified prospects to fill their pipeline. Through automation, data collection, and software integration, these platforms are able to improve processes across multiple departments.
Lead generation software has benefited from the advancement of technology, and it will continue to optimize its product performance. Integration between customer relationship management (CRM) and lead generation platforms is a step toward success.
52% of companies have already integrated their marketing software and CRM. 88% of marketers will use web analytics to continue improving their lead-generation strategies. Lead generation platforms like Leadboxer integrate with CRMs and other technology to provide quality leads and analyze data.
Automated Marketing Software, Market Value, and Trends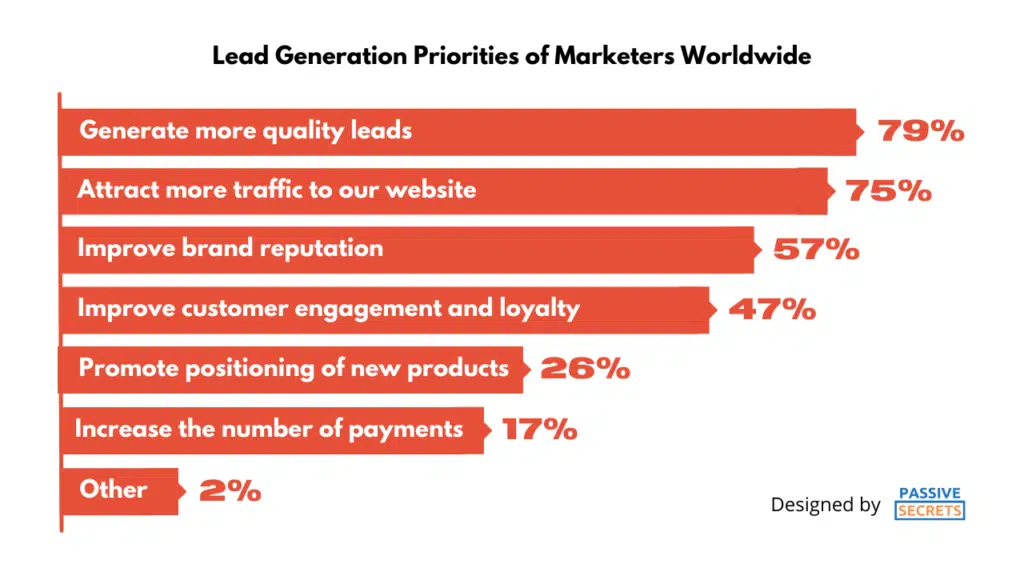 The Global Marketing Automation Market Analysis Report 2022 released by researchsandmarkets.com takes a closer look at the current environment for this software. The report finds the market was valued at 5.45 billion USD in 2021. As automated marketing software continues to gain traction among businesses, it is projected to reach 8.58 billion USD by 2026.
Due to the increased usage of these platforms, the market is expected to grow by 9.49% between 2022-2026. The report notes the advantages of using this software include improved efficiency, reduced staffing costs, and an overall increase in revenue.
Cloud and On-Premise are the two studied segments of marketing automation deployment types. Cloud deployment was found to cover a market majority at 58%.
This report studied eight channels of marketing automation:
lead nurturing
mobile application
campaign management
inbound marketing
social media
email
reporting/analytics
other
Out of the channel categories, email marketing automation led the way with 17%.
A Demand Gen Report found that 53% of marketing teams say that early-stage lead generation is most effective when done through email. With email automation pulling ahead of other channels, automated marketing software can help companies save time and resources in producing email campaigns.
Across industry applications, it was observed that healthcare began utilizing marketing automation software strategies. This implementation has helped create consistent messaging and improved customer service. During 2022-2026, the use of marketing automation in healthcare is expected to grow by 12.5%.
As for regions, this report discovered that North America made up the largest share of marketing automation at 34.3%. Over the forecasted period of 2022-2026, Europe and North America are expected to be the largest markets. Due to a rise in mobile usage and increasing use of advertisement campaigns, the Asia Pacific is projected to be the fastest-growing market.
How the COVID-19 Pandemic Shaped Automated Software
COVID-19 continues to show lasting effects on the way businesses handle sales outreach. With quick switches to digital communication as in-person meetings were canceled, many B2B companies had to adapt to a virtual environment.
58% of experts believe poor technology infrastructure led to businesses struggling to deal with the pandemic. The Global Marketing Automation Market Analysis Report 2022 suggests that the pandemic highlighted the importance of marketing automation as companies made the switch to digital channels to keep in touch with customers.
Automation and artificial intelligence (AI) are playing a significant role in the post-pandemic world. 50% of businesses plan to push forward with their AI strategies as they enter into post-COVID operations.
While the pandemic caused upheaval across all industries, it also helped drive innovation and advancement. 43.42% of B2B marketers plan to switch their in-person meeting budgets to digital efforts.
By investing in automated marketing and lead generation software, B2B companies will be prepared to face a post-pandemic world.
The Future of Lead Generation and Marketing Automation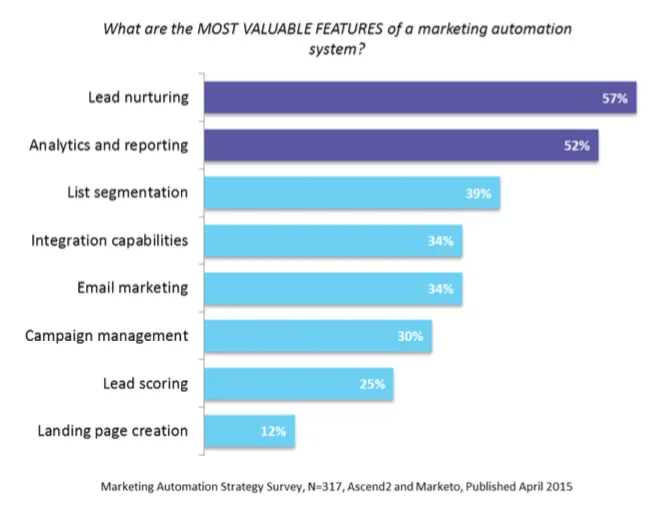 Lead generation software and B2B marketing automation is a growing markets. The Global Marketing Automation Market Analysis Report 2022 found several factors for these upward trends including higher social media usage and trending mobile marketing.
While many marketing budgets continue to shrink, a survey from Gartner finds 26.6% of Chief Marketing Officers plan to increase their spending on automated tools. Statista Research Department shows that 2.6 billion USD was spent on lead generation in the United States in 2019. This number is predicted to hit 3.2 billion USD by the end of 2023.
The demand for these tools continues to increase, but this market does face challenges as well. Cyber security and data quality issues were found to be impeding issues for market growth. The quick nature of social media and continued internet usage has posed security and compliance challenges for marketing teams.
Despite advancements in automated software, 40% of businesses find their marketing tools are outdated. This suggests companies are still working to find the best lead-generation platform for their needs.
As the B2B industry continues to evolve within the digital sphere, lead generation and marketing automation will increase in marketing and sales departments. The content marketing platform is expected to grow the fastest between 2022-2026. Global Marketing Automation Market Analysis Report 2022 suggests it will increase at a CAGR of 17%.
85% of marketers say their biggest focus from content marketing is lead generation. Research shows an emphasis on producing quality customer experiences and a growing need for analytics-based content will drive content marketing growth.
AI integration, predictive analytics, and a focus on personalized marketing are contributing to the market increase.
The combination of AI and automation software is pushing businesses toward better customer service and creating stronger interactions with prospects. Lead generation platforms help target the correct customers to drive marketing efforts in the right direction.
Key Takeaways
Lead generation and marketing automation are paving the way for companies to save time and resources when filling the sales pipeline. 80% of marketers saw an increase in their leads after using marketing automation.
Both markets continue to grow and are projected to rise to new levels by 2029. B2B companies will need to include lead generation platforms and automated marketing into their business strategies to remain competitive in their respective industries.
Marketing automation provides a huge boost in sales leads. Using this software for marketing campaigns can increase these numbers by 451%. Content marketing is used for lead generation by 80% of companies. It is expected to be the fastest-growing channel for automated marketing between 2022-2029.
Lasting effects of the COVID-19 pandemic will continue to push companies toward digital communication. Customer trends show that many prefer buying in a virtual space. These habits will most likely increase as social media marketing trends upward.
While lead generation and personalized outreach benefit from automated software, challenges with consumer privacy and data quality will continue to be part of the conversation. Salesforce found that 86% of consumers want more transparency regarding the usage of their personal information.
Investing in highly integrated platforms like LeadBoxer will help departments utilize their existing tech stack to its full potential for lead generation, marketing automation, and customer management.
See what LeadBoxer can do for your business. Get your free trial today!