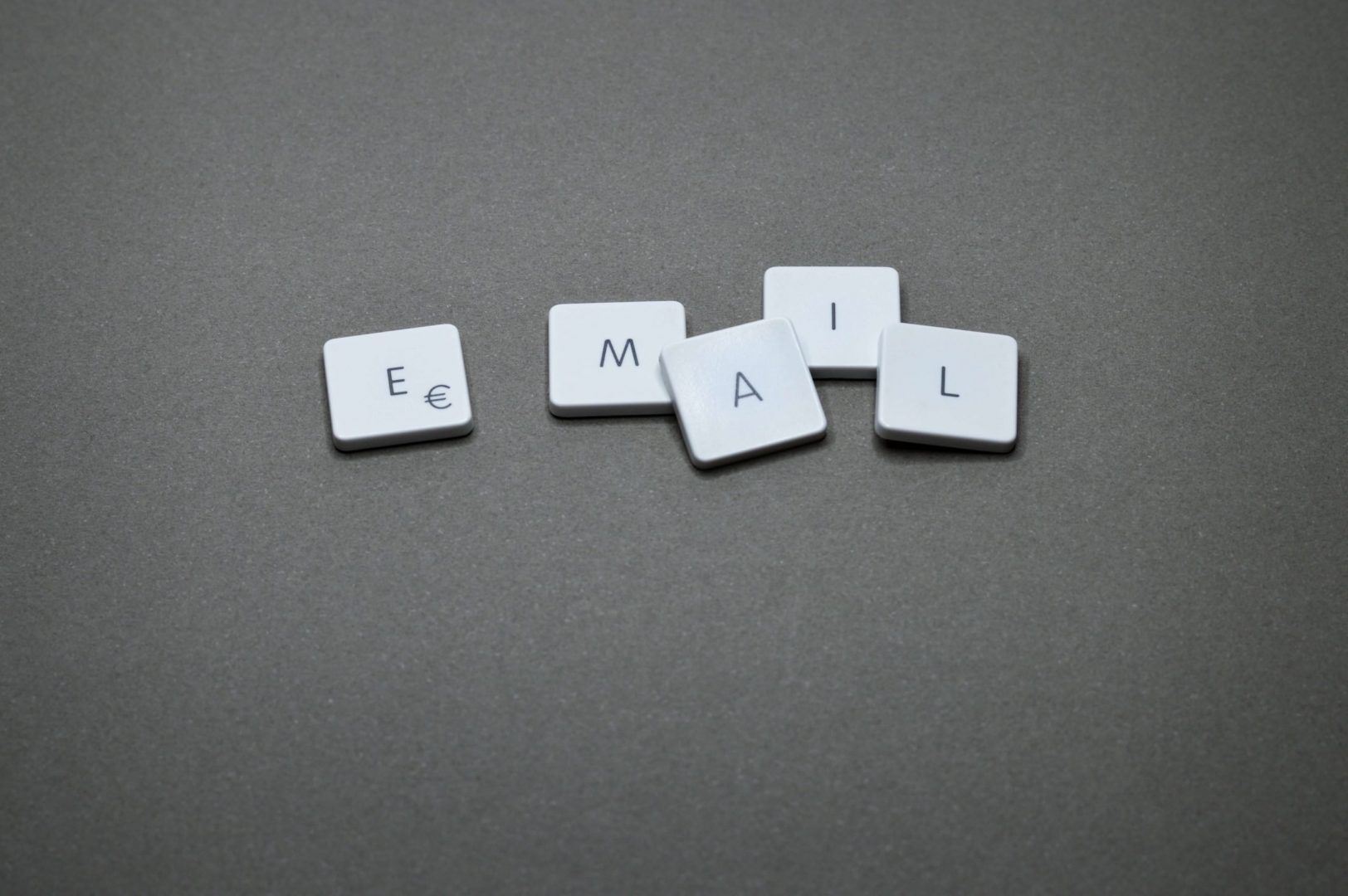 This article will discuss how the buying cycle and content mapping can guide your lead nurturing strategies to ensure that the customer journey is effortless. This article also includes a few examples of email nurturing content that can help boost the effectiveness of your marketing campaigns, convert leads into sales, and help your company understand the impact of content on the buying journey.
Read on or "jump" ahead to these sections to learn more:
Content Mapping and the Buyer's Journey Guide Lead Nurturing Strategy
Creating lead nurturing campaigns has become one of the most successful ways to transform leads into sales. Both B2B and B2C companies are familiar with the strategy. And 35% of marketers have some sort of strategy currently in place. More than that 50% of companies who have one or more successful lead nurturing campaigns have created more sales-ready leads at a 33% lower cost than those without lead nurturing strategies.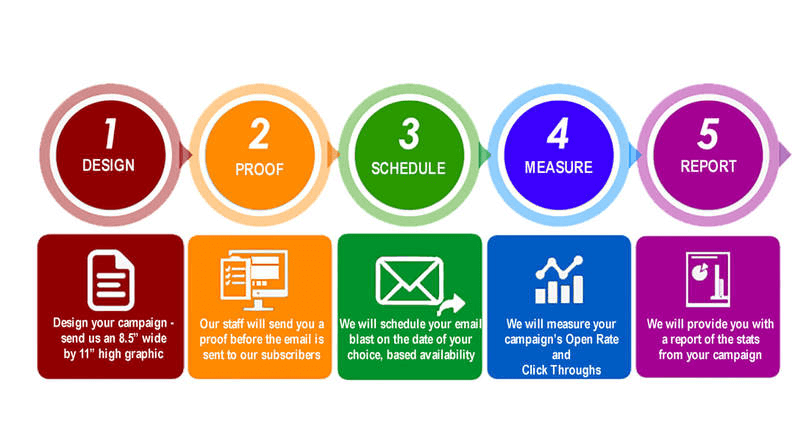 Over 55% of marketers have said that email campaigns drive the highest ROI of any of their other lead nurturing platforms. As such, email marketing remains one of the most powerful tools for converting leads to sales, advertising, and leveraging insights to boost the customer journey experience. Using lead nurturing email content can help your brand convert leads into sales, ensuring that customers have the most personalized and helpful customer journey content.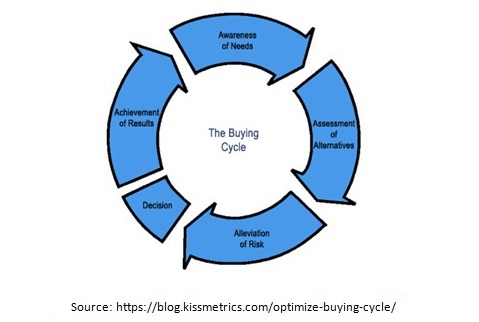 The Buying Cycle makes up the broad stages of a customer journey. Personalizing your lead nurturing content to a given customer means ensuring that they are targeted with the most useful product or service options. The Buyer's Journey represents each step in the process of a potential customer becoming a repeat buyer. The buyer's journey, also known as the customer journey, is comprised of three core steps that a potential buyer may follow:
Awareness
Evaluation or Consideration
Purchase
As the buyer moves through these three steps, your brand must also supplement the buyer's journey with email nurturing content. This kind of content is crucial for the success and follow-through of a sale from a particular buyer. And therefore, requires careful consideration and planning. Leadboxer's platform offers a variety of tools that can aid in lead generation, and gather insights so that your company can create the most effective content for each lead.
Content Mapping is one strategy that ensures that your brand is creating the most relevant, effective content for your target audience. The kind of content that is created for a particular content map relies on the sales cycle of your own company, as well as that of your industry. It is also crucial to create buyer personas so that your strategy is well-informed of what your clients needs.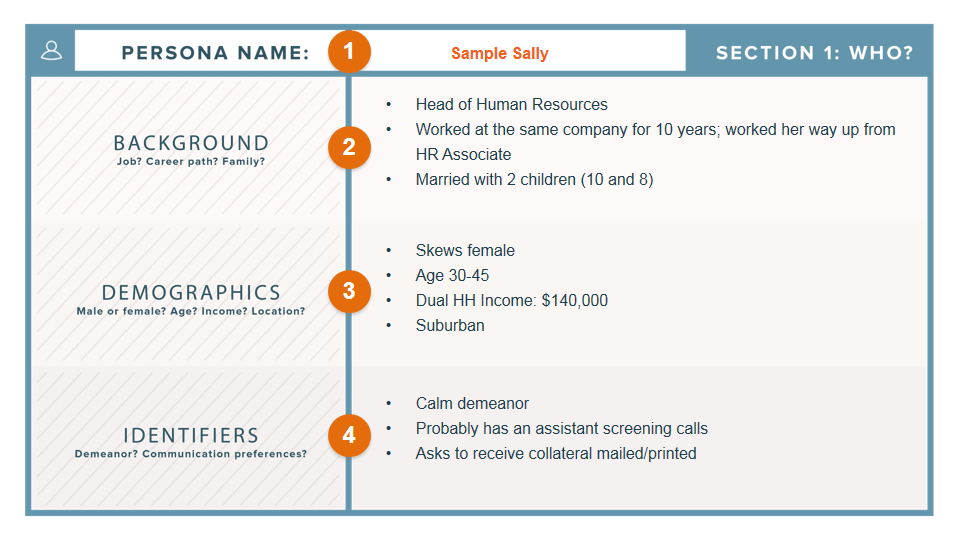 Defining and redefining your target audience, and aligning this audience with the correct buyer persona is crucial to ensure a successful email nurturing campaign. Creating a variety of content assets that differs from competitive brands is one sure-fire way to stand out among current and potential customers. Fostering a customer-driven mentality throughout the brand exhibits consistency and trust with customers who feel they have derived value from your brand's content and relationship.

Aligning an Email Nurturing Campaign with the Buyer's Journey
Targeted, customizable, and valuable email campaigns provide a high return on investment (ROI) for inbound marketing tactics. The ultimate goal of email nurturing or lead nurturing through email campaigns is to build trust with customers.
The benefits of email lead nurturing campaigns from a logistical standpoint are that while they do require planning and prepared execution, these kinds of campaigns are ultra-targeted, automated, and timely. Creating unique content for each stage of the buyer's journey is an email campaign strategy to carry out lead nurturing that converts prospective buyers into customers.
Stage One: Customer Awareness of Your Brand
During the awareness stage, the focus of your lead nurturing content should be on providing information about the customer's problems, not on your brand's solution to those problems. Providing information that educates a potential buyer about their problem begins to foster trust in the customer and sends the message that your brand is not just simply looking for another source of business.
Certain kinds of informational content are most appropriate for this stage in the buyer's journey, and once a client has expressed awareness and interest in learning more, your brand can begin its lead nurturing email campaign. Below is a list of some potential types of content that are appropriate for the awareness stage:
Informational emails: These emails serve to give customers more information about the brand. They should provide information about certain potential problems that a customer might have, based on buyer personas, and other demographics.
Demo Videos, social media, and tip sheets or checklists: Visual cues are crucial for any kind of marketing campaign, and can be especially useful for giving information to customers who are previewing many different products or services. Quick informational facts and product information can be compiled into a comprehensive video, infographic, or social media post.

Stage Two: Evaluation, Deeper Exploration, and Consideration
At this stage, a customer has identified their interest in your brand. And has possibly reached out to the sales team, marketing team, or has otherwise expressed a deeper interest in exploring your product offerings. This is the time to begin advertising your brand's products and services. But most importantly, specifying how your products can address that customer's pain points.
Creating lead nurturing content at this stage of the buying cycle is crucial. Because it can determine whether a customer will follow through and convert into a sale, or take their business elsewhere. The goal of this kind of content is to highlight the usefulness of your brand's products and offerings. The more that a customer values their relationship with their brand, the better the customer journey, encouraging sales conversions from prospective leads.
Having compiled various types of content now is the time to offer more in-depth content that provides a comprehensive look at how your products or services would solve the customer's pain points. Some appropriate content might include:
Educational Webinars, e-Books, and blog posts: In-depth and long-form content are effective for providing information about how your brand's products or services can solve the customer's pain points. Webinars provide space for customers to take in your products and services at their own pace and reach out with questions. While e-books and blog articles can offer more tailored information about specific topics, customer testimonials, and your brand's insight into various industry problems.
Case studies and Whitepapers: Case studies and whitepapers are effective forms of content for customers who are looking for more data-driven and technical information about your brand's services and products. Case studies can act as in-depth testimonials and consistently rank as one of the most effective marketing strategies. Using case studies as a unique pillar page to tie in other kinds of content builds customer trust and education.

Stage Three: Purchase and Sale Conversion
During the final stage in the buyer's journey, customers are ready to take the next step and commit to a brand's offerings and products to aid in solving their pain points. The content that is most effective at this stage requires the lead to take action and your brand should have already provided information about the lead's problem. And how your company can best solve that issue.
That being said, there is still a variety of content that can solidify a sale in this final stage. Effective content at this stage can include:
A free Trial or Live Demo: Providing these kinds of interactive content is crucial to showing the customer that your product or service is going to solve their problem. Showing the lead that your brand is the best fit for them is important. A customer is more likely to invest long term when they know a product works well for them.
Consultation or Estimate: Gives the lead an idea of how your services would fit into their budget and company overall and should be used to educate the customer to the fullest about their situation. And help them come to a decision.
Coupon or Product Reviews: Past product reviews can act as "recommendations" from past customers who have experienced similar issues and may provide the lead with the needed proof that your company is the solution to their problems. Coupons or a discount on a certain product or service are another way to demonstrate to the customer that your brand cares about helping them with their problem, rather than just treating them as another sale.
All of these different types of content can and should be used in your lead nurturing email campaigns. By providing potential clients with a variety of content at each stage of the buying cycle, a qualified lead is nurtured from beginning to end and is more likely to lead to a sale.
Making sure that the right kind of content is reaching customers at the right time is important to ensure that customers don't feel overwhelmed or spammed with content that is not useful. LeadBoxer's platform can help you create the most effective content for boosting the buyer's journey. For additional information, contact LeadBoxer for a free demo.