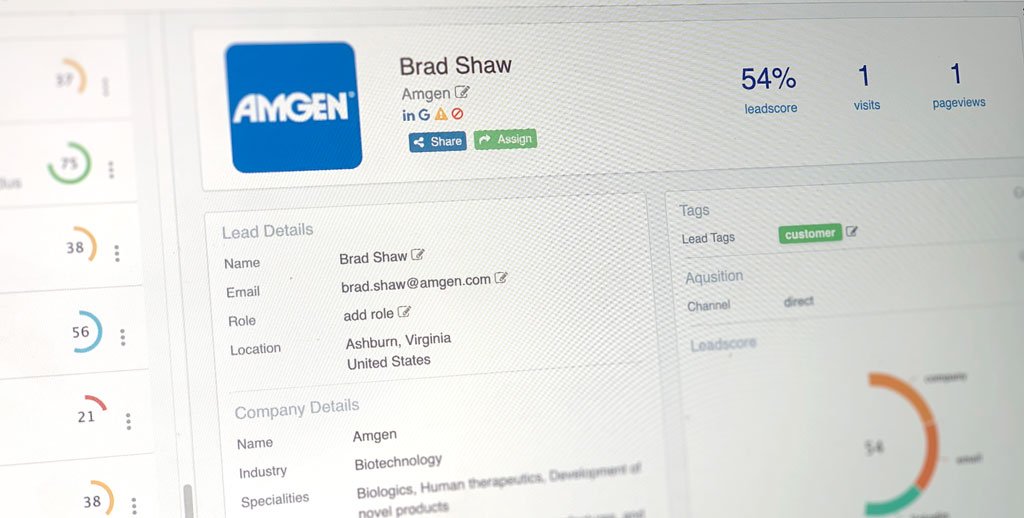 Imagine knowing your leads' level of engagement with your brand, the likelihood that they'll buy your product, and even the best strategies for communicating with them. With that kind of information, you could increase the effectiveness of your prospecting and win more deals. Lead intelligence is what makes it possible.
But what is lead intelligence, and how do you start using it in your business? This guide covers the basics, including the most useful types of lead intelligence and the best tools available today. Once you learn how to leverage lead intelligence, you'll wonder how you ever managed to make sales without it.
What is Lead Intelligence?
Lead intelligence is a form of data that significantly elevates your understanding of your prospects. So you can better address their pain points, communicate effectively with them, and win their business. When it comes to B2B sales, lead intelligence is invaluable.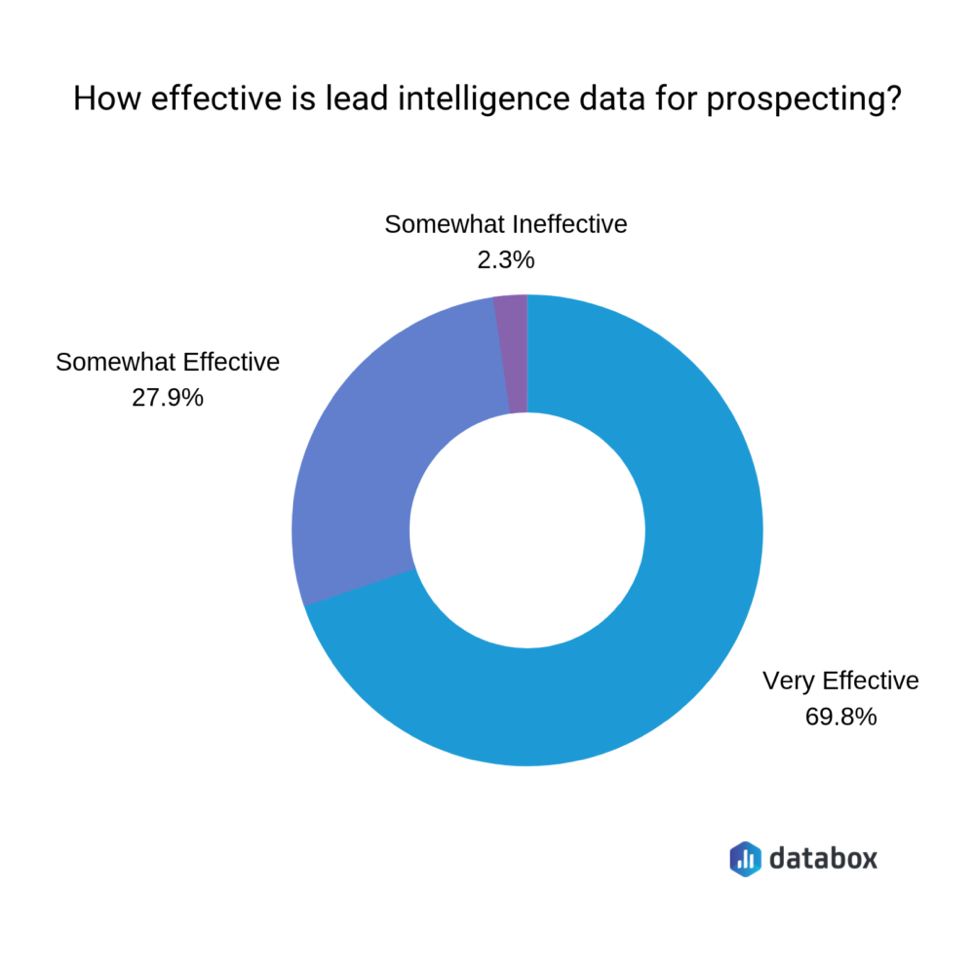 Given how effective lead intelligence is for prospecting, chances are that if your competitor isn't already taking advantage of this sales strategy, they will be soon. All the more reason why you should start incorporating this form of data into your company's sales process today.
There are several different types of lead intelligence. Which ones you should focus on depends on the needs of your business.
Types of Lead Intelligence
Knowing your lead's name, email address, and phone number is just the beginning of lead intelligence. The following data points tell you just how interested prospects are in your product, what their pain points are, and how you can better connect with them.
Site visitors
Who's visiting your website that isn't already on your radar? Some lead intelligence software can unveil a visitor's name, contact information, and company before they ever fill out a form.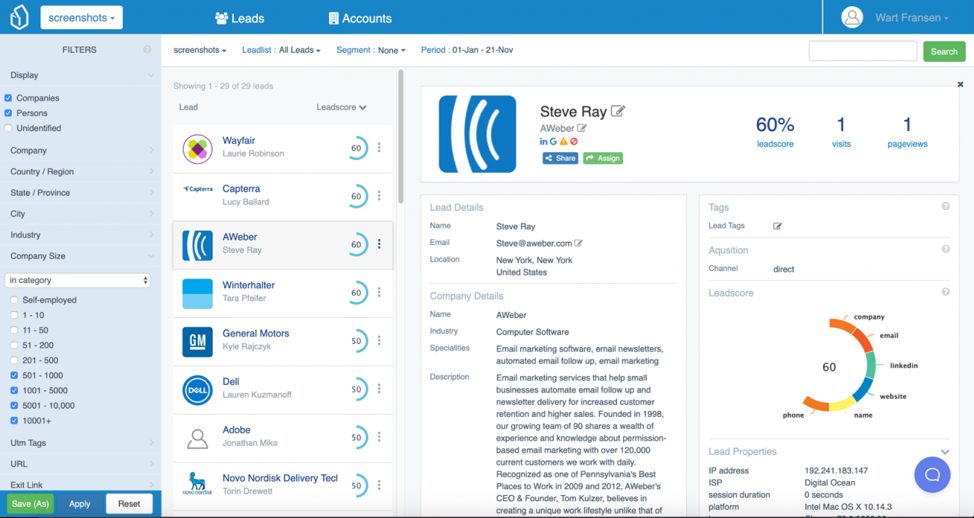 Given that only 2% of website visitors fill out a form, being able to tap into that other 98% is a game-changer.
Contact information
If you know your lead's name and company but don't know how to reach them, there are tools available that can dig up and verify their email address or phone number for you.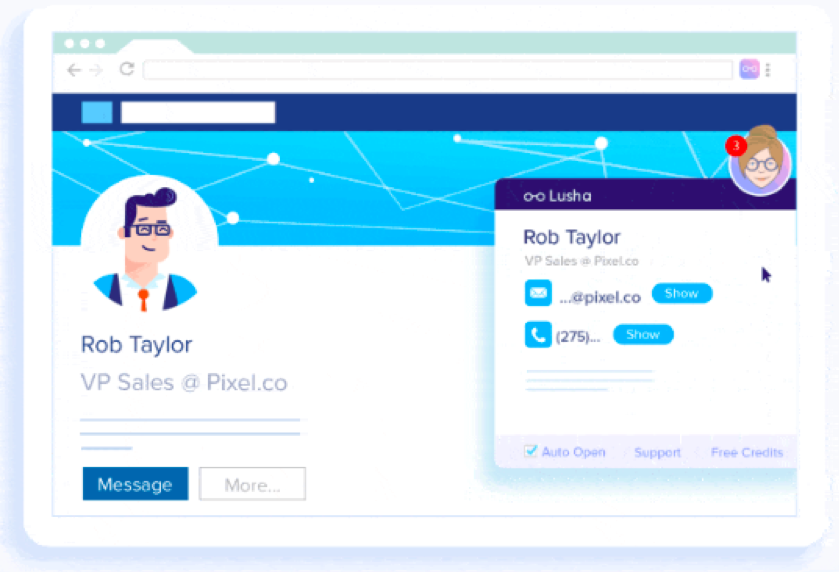 A Chrome extension such as this one from Lusha or a contact database like ZoomInfo both make it simple to find up-to-date info for all of your prospects.
Company details
If a company has recently received a big investment or has launched a new project, you should know about it. This information can give you insight into whether or not now is the right time to reach out with your offer. Updates about new hires or job changes also let you know if you're contacting the right person.
Demographics
Study your company's ideal customer profile, then make sure your lead intelligence software is gathering any details you need about a prospect's age, job role, and geographic location. Knowing that a prospect has the essential characteristics of your ideal customer ensures that you spend time reaching out to the best leads.
Social media profiles
There are more ways than ever to connect with prospects. Knowing their LinkedIn profile, Twitter handle, or other social media profiles gives you more opportunities to engage with prospects outside their inbox and earn their trust. It also helps you come up with talking points based on the content they've recently posted.
Pages visited
Knowing the number of pages a prospect visited on your site can help you gauge their level of interest in your product. Lead intelligence can take it one step further and show you exactly which pages they've visited. And how long they spent on that page, shedding light on what problems they need help solving.
Emails opened
Ideally, you also want lead intelligence software that can integrate with your email marketing platform. To show you which emails a prospect opened, how long they spent reading the email, and if they clicked through on any links.
Site revisits
Does a prospect often return to your site? This can signal a greater level of interest in your product. Some lead intelligence software will alert you at the moment of a site revisit. So that you can reach out while your at the top of a prospect's mind.
Personality characteristics
Knowing if a prospect prefers to communicate by email or phone is sometimes the difference between making or losing a sale. Some lead intelligence software can also clue you into their negotiation style, mannerisms, and questions that are most likely to prompt a desirable response.
Lead Score
Now that you have all this lead intelligence, how do you make sense of it quickly enough to take action? A lead score takes all the data you've gathered on a prospect and turns it into a number. This number indicates the likelihood that they'll buy. There are formulas out there for calculating this yourself, but it can be a tedious process. Luckily, some lead intelligence software will make this calculation for you.
The Best Lead Intelligence Software
There are several different types of lead intelligence tools available that can find and help you interpret the best data on your prospects.
LeadBoxer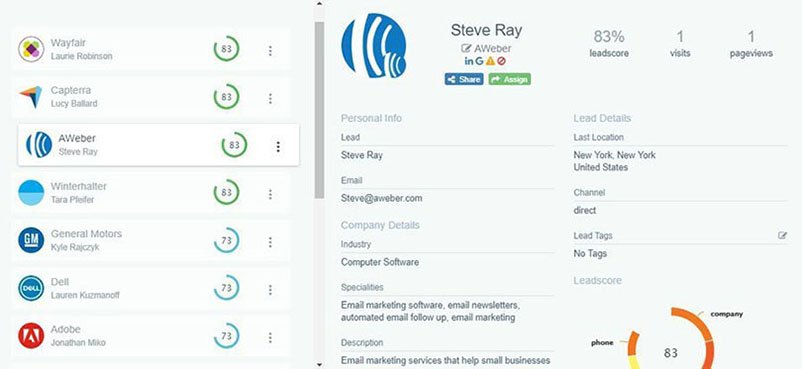 LeadBoxer is a solid all-in-one lead intelligence option that integrates with your CRM and marketing tools of choice. Not only does it help you identify and track website visitors and email behavior, but it also assigns them a leadscore based on their engagement with your brand across multiple channels and mediums. With LeadBoxer, not only do you know what kind of content prospects are most interested in, but you immediately know which prospects are most worth pursuing.
HubSpot Sales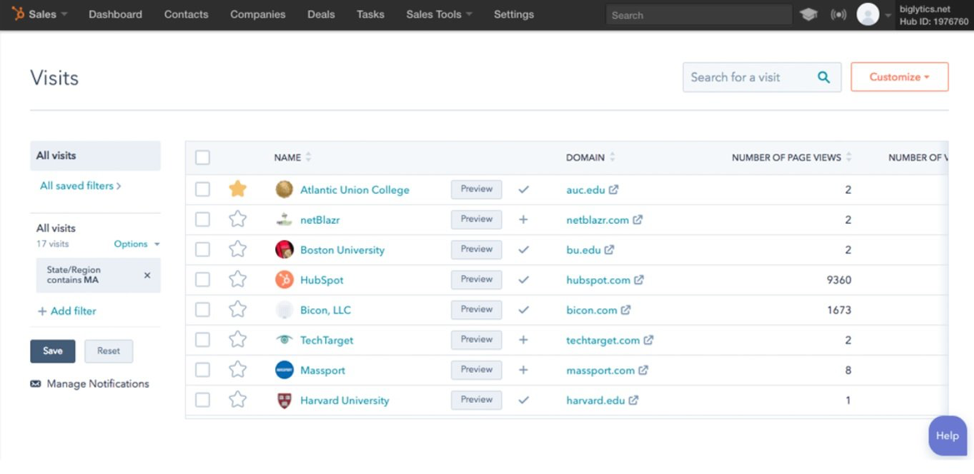 CRM heavyweight HubSpot offers sales tools that anyone can start using for free. The paid version of the platform comes equipped with features that identify prospective companies and their level of engagement. It can also track page views, pages visited, and the number of visitors from each company. However, HubSpot Sales doesn't identify individual or anonymous visitors to the degree that LeadBoxer does.
VisitorTrack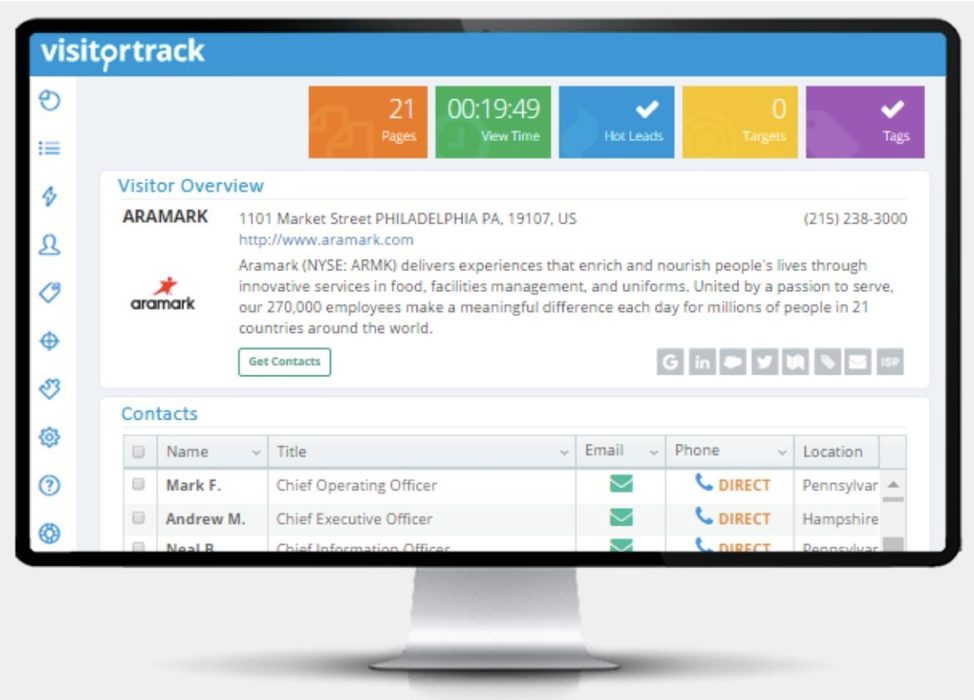 In addition to identifying and tracking anonymous website visitors, VisitorTrack offers intent data about a business. Intent data indicates that a prospect has been actively researching topics relevant to your business at other locations around the web. For instance, if you sell a marketing automation solution and a visitor to your site has been researching similar tools or topics on other websites, VisitorTrack will let you know.
Albacross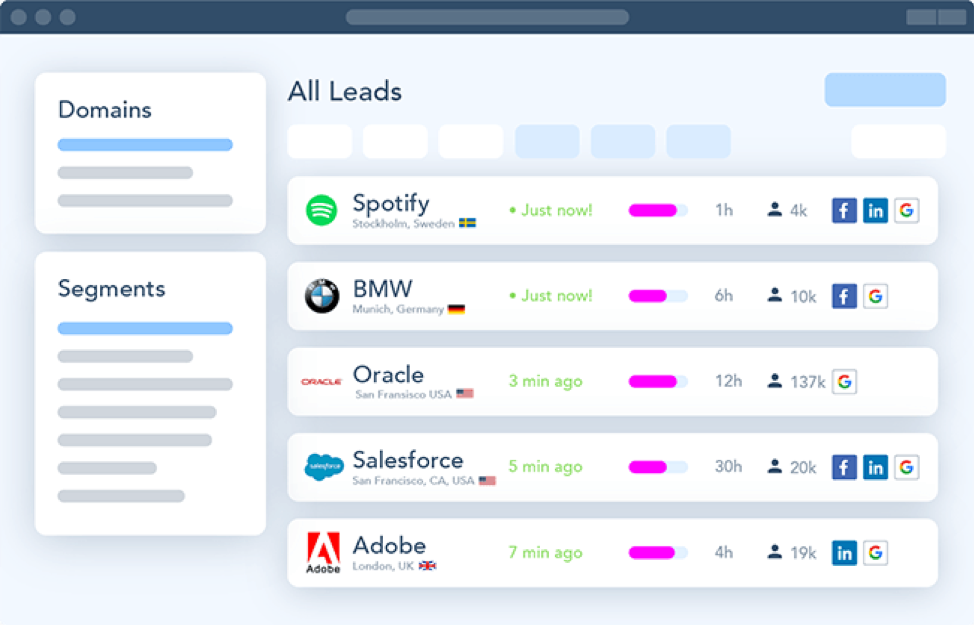 Like HubSpot Sales, Albacross identifies companies that are visiting your website and shows you how engaged they are. It also goes into stats like the company's revenue, the number of employees, exactly which pages they visited, and how long they spent on the site.
Albacross doesn't identify individual visitors, but it does offer a list of GDPR compliant email addresses for decision-makers at the companies visiting your site. With this tool, you can have a better idea of whether or not the person you're contacting has the authority to make a purchase.
LeadSift Buzz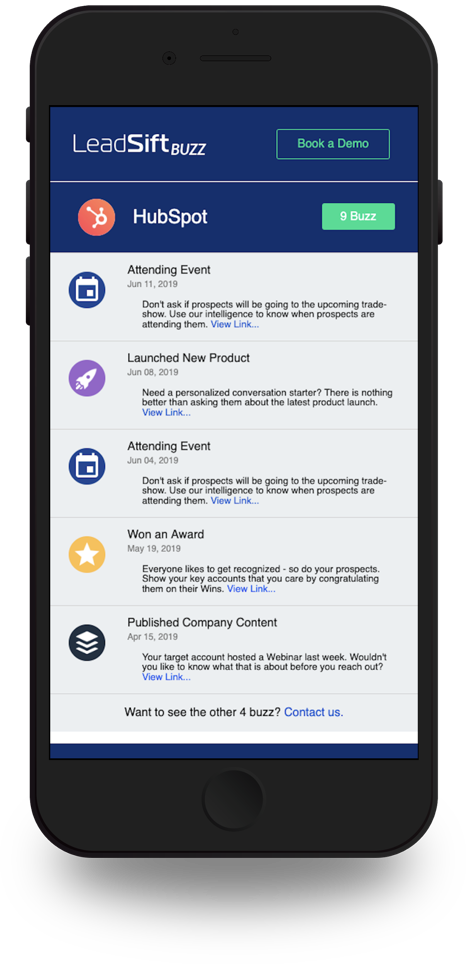 Buzz from LeadSift tracks what's going on at a prospective company, such as if they found new sources of funding or launched a new product, eliminating the need to do that research yourself. In addition to curating all this news for you, Buzz offers guidance about what to do with that information, taking the guesswork out of conversation starters or talking points.
Crystal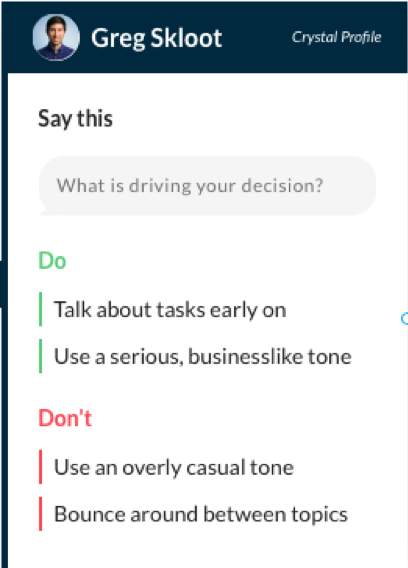 Crystal sets itself apart from other tools in this list by focusing on intelligence about a lead's personality. This is especially useful for when you're ready to contact a lead, deliver a proposal, or negotiate a contract. Few other tools can offer the same level of insight about a lead's personality that Crystal can, but it doesn't track their level of engagement with your brand or tell you how likely they are to buy.
LinkedIn Sales Navigator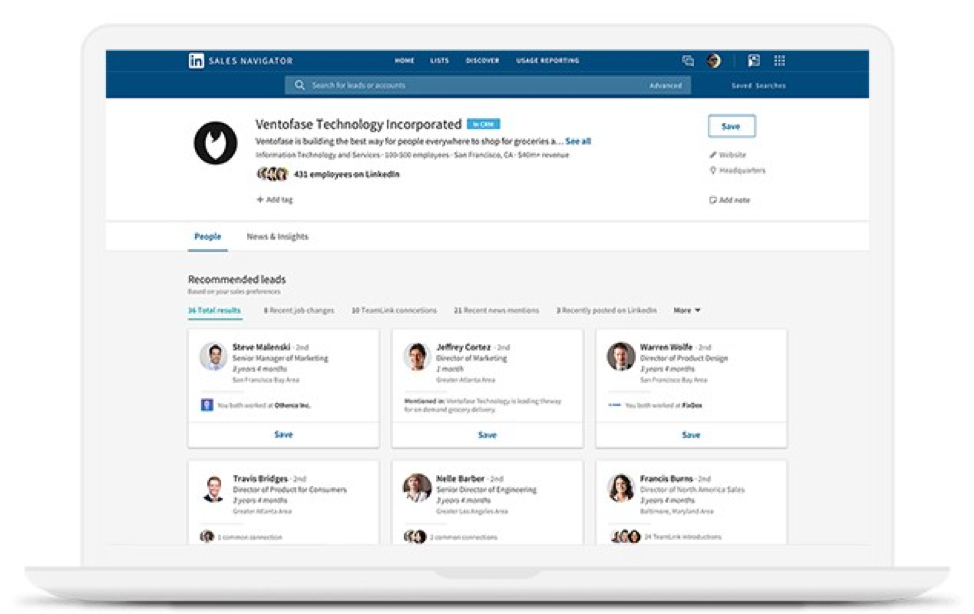 LinkedIn Sales Navigator leverages a platform that both you and your prospects are already using. Sales Navigator comes with advanced search functions that make it easier than ever to find leads that match your ideal customer profile and can even recommend leads that you wouldn't have thought of.
Lusha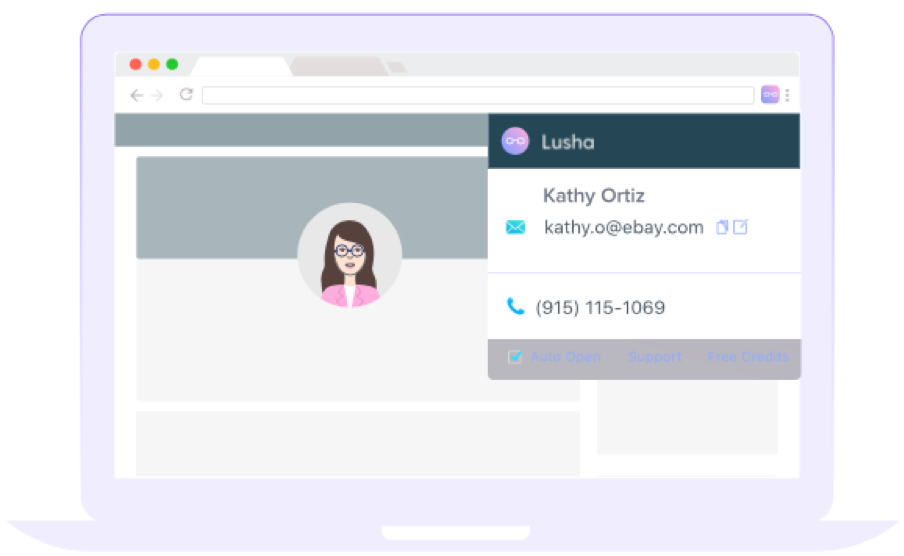 Lusha is one of the highest-ranked lead intelligence tools on G2. Its Chrome extension provides B2B contact enrichment based on profiles from places like LinkedIn or Twitter, making it easy to build up your list of prospects while you browse.
Use Lead Intelligence to Find and Engage With Qualified Prospects
If you've ever felt like you're engaging with too many prospects and have not enough to show for your efforts, it's time to integrate lead intelligence into your sales process. With lead intelligence, you'll know exactly which prospects you should focus your attention on, plus which talking points you should use with them and how to engage with them in a way that earns their trust.
When it comes to choosing a lead intelligence tool, you can't go wrong with an option that gathers data about anonymous visitors from a variety of sites and platforms, then interprets it into an actionable lead score. That way, you'll spend more time on prospects who intend to buy and win more deals.