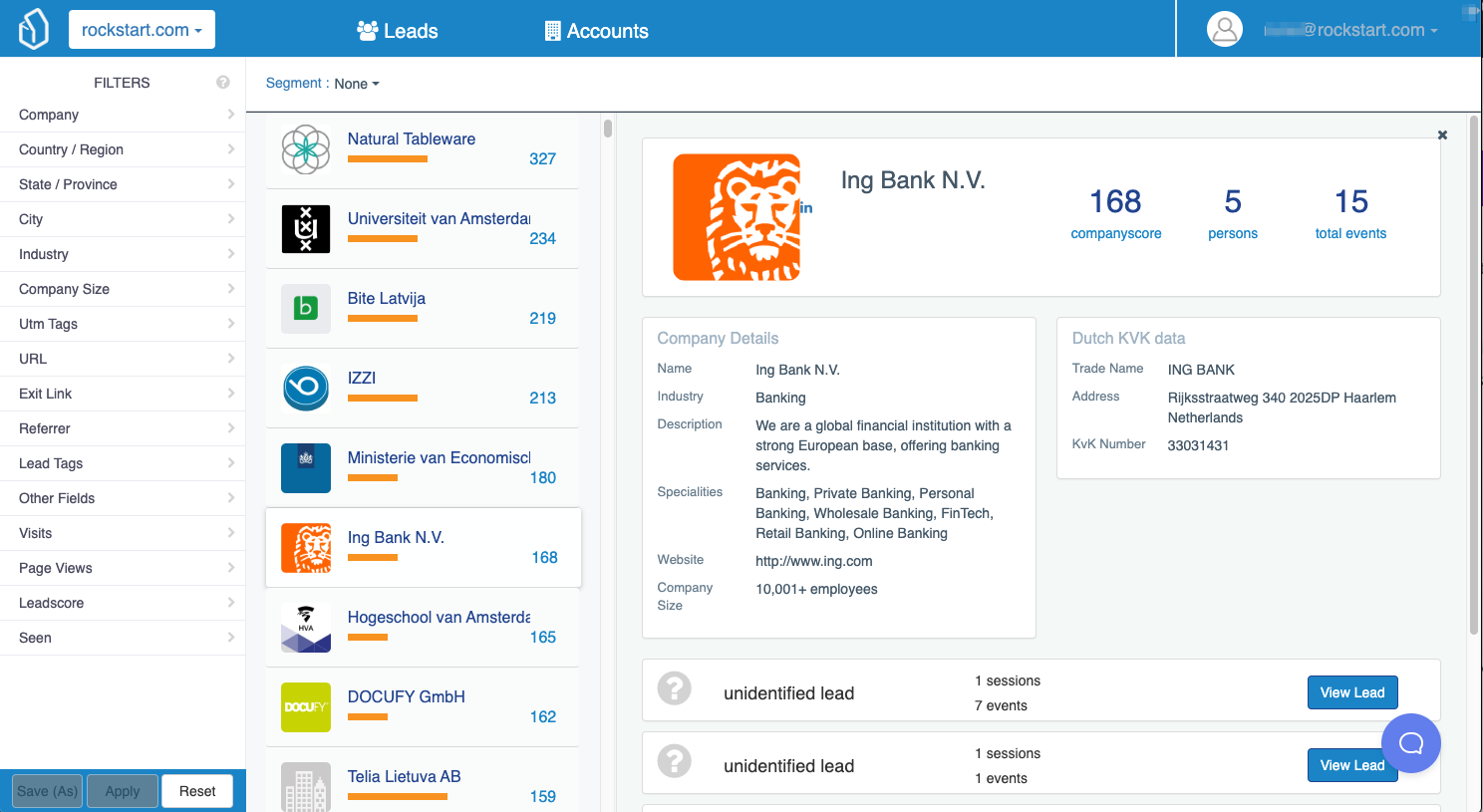 New Accounts view
With this update, we released a new major update for the LeadBoxer platform, with the introduction of a new 'view' called Accounts.
Background:
As you most likely know, in many organisations, important buying decisions are usually made by a group of people, aka the Decision Making Unit (DMU). A DMU consists of all the people in an organisation who are involved in the buying decision. The decision to purchase involves often the end-user, those with purchasing and financial expertise; those with technical expertise and of course the top-management.
This means your sales and marketing efforts need to focus on a group of people instead of one single lead.
Introducing Accounts
Up until now, Leadboxer was primarily geared towards identifying the individuals, and was not particularly useful if you were required to focus on DMU's or target accounts.
For that reason we are now introducing a new 'view' called Accounts.
In our new accounts view we are focused on delivering increased insights into 2 or more individuals or leads within the various DMU's that you are targeting. We accomplish this by grouping individual leads from the same company and ranking them by their combined score.
Have a look for yourself, and find out if there are interesting accounts that have been identified.
Updated look & feel
As part of this update, we also had a look at our interface and rearranged and updated a couple of items.
Here are the main changes:
The top bar has been optimised and items like Lead-score settings, Segments overview, and the traffic dashboards have been moved towards the dropdown menu in the top right.
The website / dataset selector has been moved to the top right for easy site switching
The data of individual leads has been regrouped and rearranged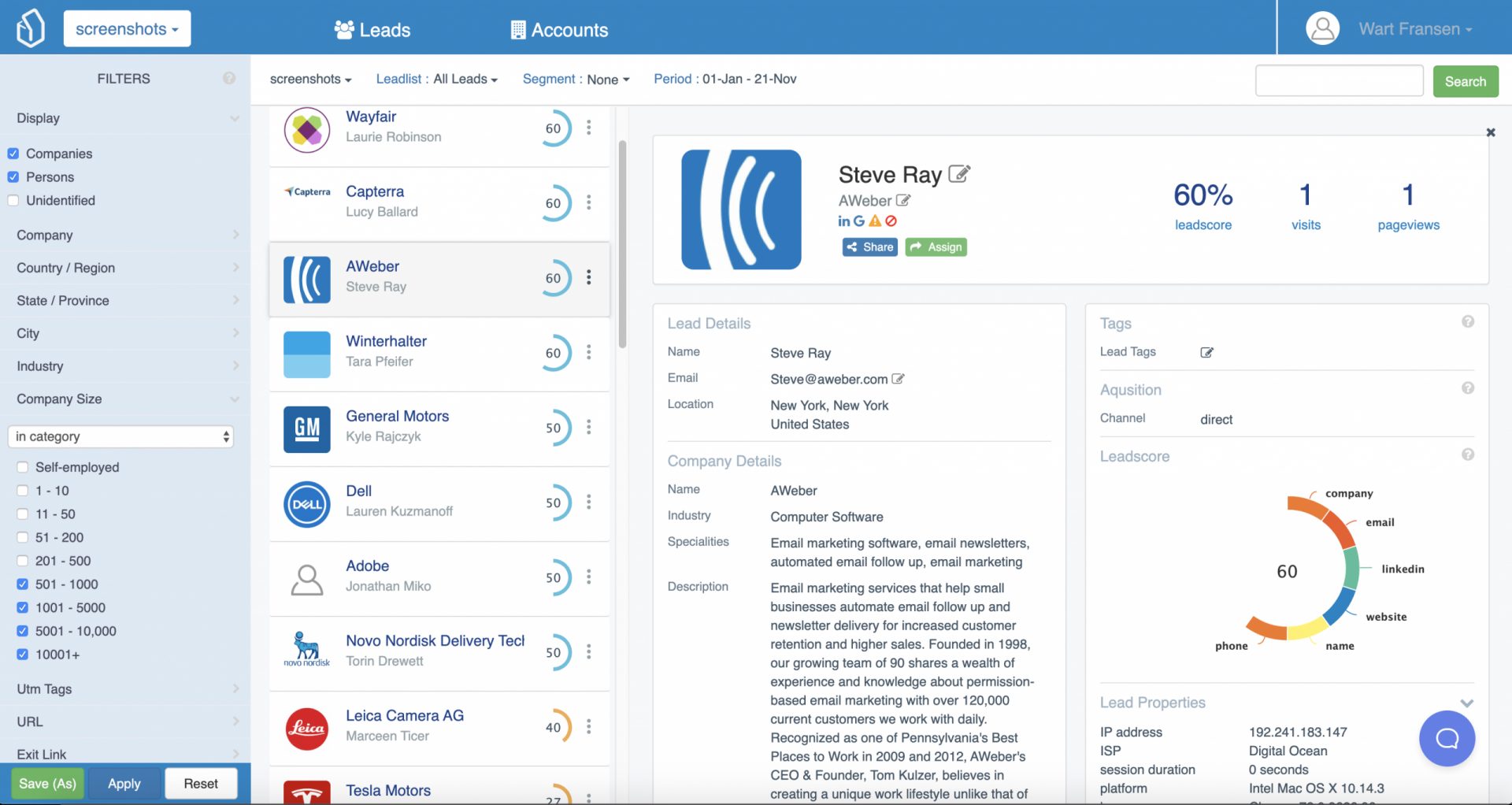 [et_pb_divider _builder_version="4.0.4″ custom_margin="68px||-4px|||"][/et_pb_divider]
New Outlook / office 365 add-in
This new Integration enables you to track emails in all versions of office 365, whether it be on your PC, Mac, or in the browser.
Outlook 365 email tracking add-in documentation 
 Or get it directly from the Microsoft App-store