G Suite App
Many of our customers are using the Gmail email tracking extension for Chrome to push prospect or customer email behaviour into LeadBoxer. We have learned however that some of our customers either are not allowed to install extensions or don't use Chrome as their default browser.
Therefore we have introduced the LeadBoxer Email tracking for G Suite App which enables you to track emails in G Suite without the Chrome extension.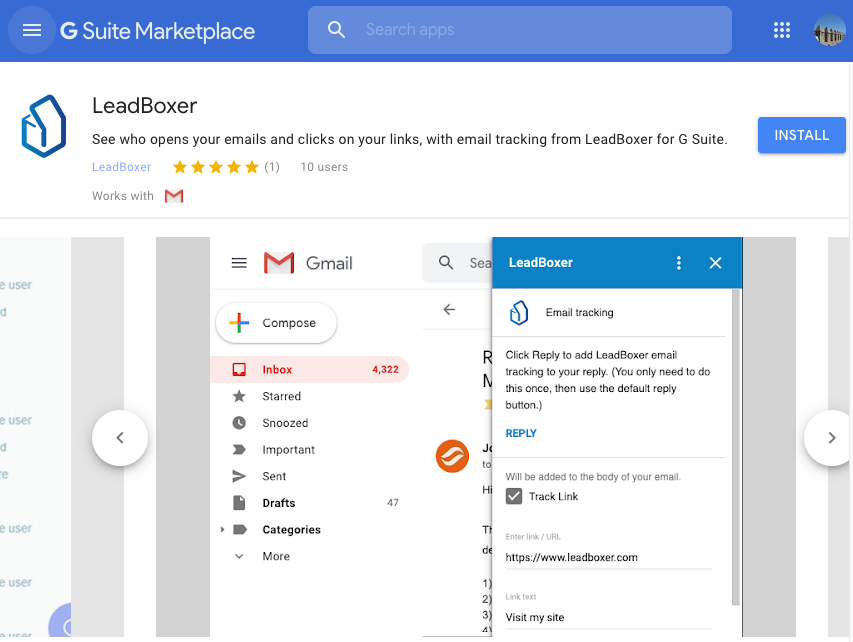 Add Email address to a Lead manually
You can now update any lead or customer in the detail view and add an email address manually. This is very useful if you can identify a specific lead / person on your site.
For instance, you were just on the phone with someone and asked them to have a look at a specific page. Once you see this person appear in LeadBoxer you can add their email address to fully identify this person and see all their interactions going forward. As an added bonus- this feature works retro-actively, meaning you will see all of this person's past activity. We will also use the domain-name from the email address to enrich their company details.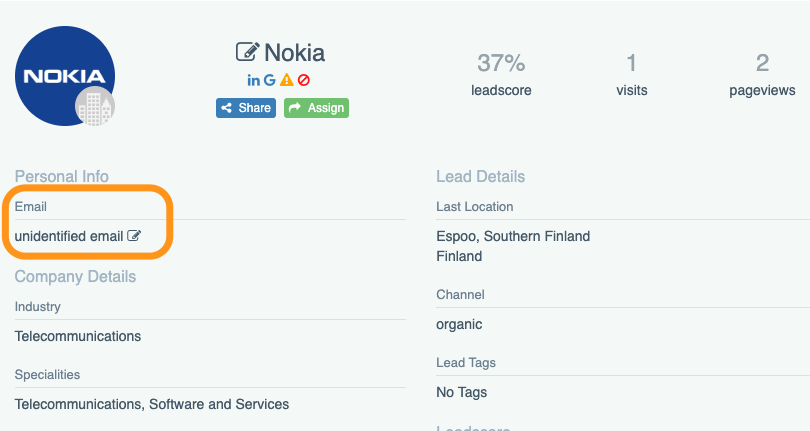 Other updates
Mailchimp integration – we now process last 15 campaigns instead of fixed number of days
Pipedrive integration – we now push updates daily, regardless of the settings of the segment notification settings
Future updates
We are currently working on 2 main new features:
Unifying organisation details into single fields so we can create filters and scoring based on the company details, rather than persons or IP addresses
Organisational grouping. A new view in where we group the individual persons into unique companies.