Marketing campaigns play a huge role in creating higher sales conversions. These tactics are the ways your company and brand are being introduced to potential customers. While effective marketing strategies can be based on multiple factors, focusing your messages on creating sales urgency within customers can help boost sales.
Jack Born, the technical founder of Deadline Funnel, speaks about how he developed a solution that nurtures leads and increases engagement. Through the implementation of a deadline strategy, Born helps companies understand the importance of authentic offers.
In a world of constant digital interaction and never-ending streams of promotional content, success comes from making a genuine human connection with leads. Tapping into universal human experiences, such as procrastination and the fear of missing out, sales urgency works to motivate prospects into action.
Increasing Sales Conversions Through Marketing Tactics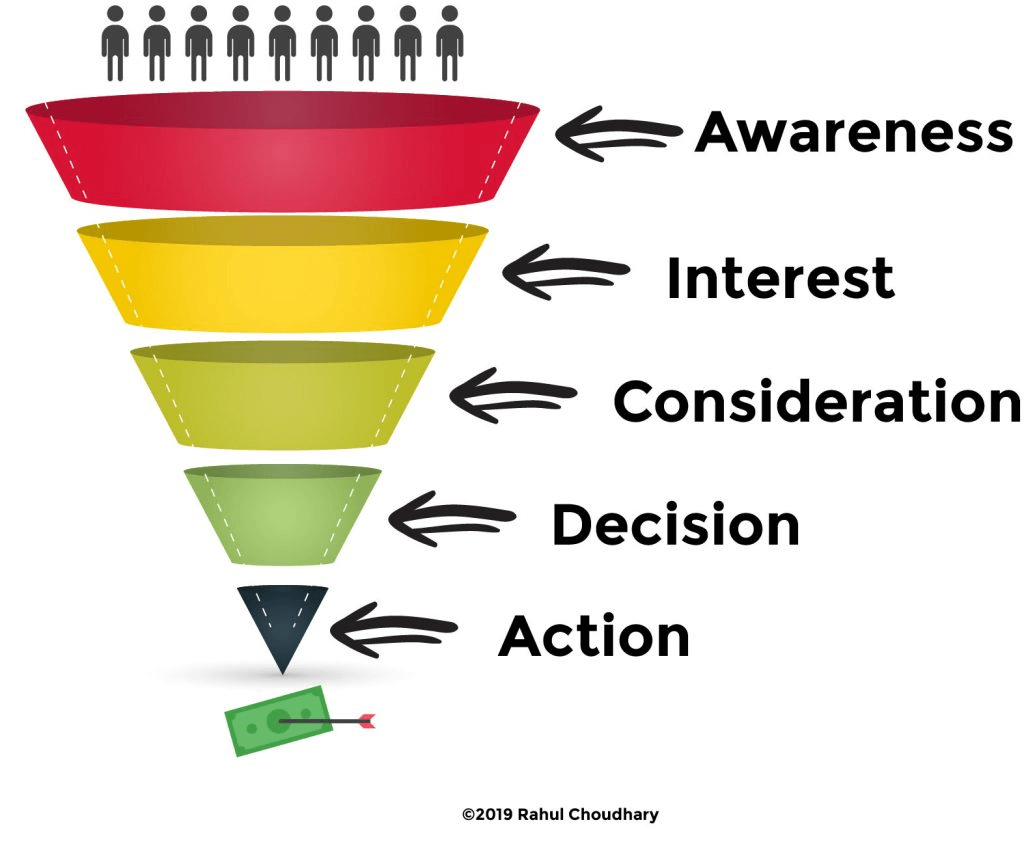 Digital content has become the new normal for marketing. Customers have the ability to see constant advertisements through social media and email messaging. Because of these trends, successful marketing campaigns rely on calls to action to engage customers.
Email lead generation relies on participation to score and nurture leads. Once a prospective lead is identified through web traffic or other means, focus on introducing your product and providing tangible ways to interact with your brand.
Using persuasion in your messaging is a way to create urgency among potential clients. When your content only pertains to your product but doesn't give clear steps for engagement, customers are likely to scroll past. Providing a reason to interact with your brand will persuade leads to learn more.
Your marketing team has the ability to convince customers to try your product through their communication. It's human nature to hit snooze on products that provide future benefit when there isn't messaging demonstrating ways your company can make a difference now. For example, providing special bonus offers or free trials are clear ways potential clients can engage with your content.
Another way to add sales urgency to your campaigns is to utilize deadlines. When potential leads are on the fence about your product, deadlines help push candidates towards a decision. These types of campaigns play a role in creating a steady sales funnel throughout the year, rather than just during promotional periods.
If you are constantly providing ways leads can interact with your brand now, they most likely will engage rather than putting it off until a later date.
The Importance of Reaching Your Target Audience
Creating content takes time and resources, but it is important to put in the effort to customize your campaigns for different audiences. Although you are promoting your unified brand, each of your clients may be at a different place in the cycle, with unique perspectives about your product.
The goal of your marketing tactics should be to reach as many customers as possible with the tailored messages. This means segmenting your email lists and utilizing different emails for each base. Targeted campaigns increase engagement because customers feel as if the content you've provided is valuable and specific to their needs.
It is crucial to understand your sales pipeline, as well as the customer journey, to successfully segment leads. Digging into the data your team has will help map out which customers need to hear certain messages. This will help direct your emails to the right inboxes at the correct time.
Creativity from your marketing team will fuel prospect engagement. Focus on producing dynamic content for each segment of leads. Make sure to create appropriate content based on the different stages for customers, which should provide tangible action items for prospects to engage with.
These emails can be as simple as having different versions of the same promotional incentives. Your marketing team can work to pinpoint the different customer personas of your clients, as well as their engagement patterns. This strategy will help each campaign reach its targeted demographic.
While customization can seem like a hefty undertaking, there are ways to do it without wasting time or resources. Use automation to swap out images and copy text to tailor to specific customer data. Include automated pop-ups or recommendations on your website to provide valuable insight when prospects engage with certain pages.
Using Automation Effectively in Marketing Efforts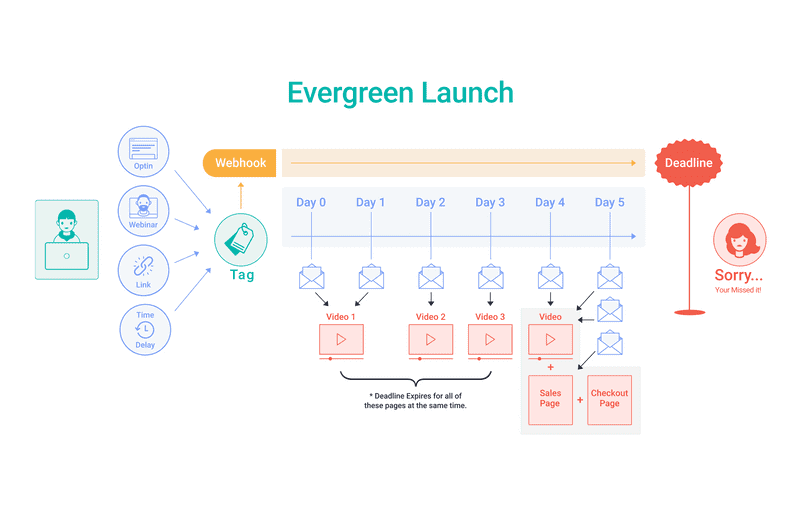 Utilizing automation helps streamline your marketing communication with prospects. This allows you to focus on promoting your brand while allowing automation to do the heavy lifting. Taking advantage of this technology allows you to send automatic welcome emails, track engagement across platforms, and segment your prospects.
Effectively automating your marketing cycle means you are using platforms to help nurture leads, score leads, and walk clients through the customer journey. For example, automation can send follow-up messages when prospects interact with your website to help nurture the relationship.
Avoiding leakage from your sales pipeline helps increase your conversion rates. Automation ensures that consistent messaging is being sent to leads, so they don't go cold. This is a huge help for businesses that want to continue establishing strong relationships with their customers.
Automation focuses on passive marketing, which allows prospects to hear about your brand in ways other than live launches. When your company doesn't have any product updates to share, sales funnels may seem smaller than usual. Avoiding these dry times by implementing automated campaigns will help build out your pipelines.
An evergreen funnel works to gain your business passive profit through automated engagement. This works by enticing the lead to become a buyer through content-driven messaging at the beginning of their journey.
The goal of these tactics is not limited to an immediate conversion. Evergreen funnels may be a long game strategy, as they work hard to push for brand engagement that will eventually convert to sales.
Using the Deadline Tactic in Your Messaging
Furthering this marketing tactic, the deadline, or countdown, funnel is an add-on that leans into the idea of urgency. Prospective customers receive dozens of promotional emails per day. Capitalizing on your digital real estate within a lead's inbox will allow for the successful implementation of a special offer.
This is where your call-to-action will start. Whether it's a free download, promotional code, or even a limited-time discount, the key is having a real deadline in place. This allows you to create a timeline of communication that introduces your offer and entices prospects into engagement over a period of a few days.
Authentic deadlines should be created through the personalization of the unique customer journey. By using tracking points, your email campaigns will tailor to each lead and automatically generate content that relates to their place in the sales funnel.
Deadlines work to help your sales team avoid the stress of a lead going cold. Once a prospect is discovered by your team, this tactic will help illustrate the importance of swift action. The quicker a potential customer interacts with your brand, the quicker your sales team will be able to begin the lead nurturing process.
The 5-Day Sequence
One successful series of implementation can be found by trying the 5-day sequence. This campaign will consist of five or more emails spread across five days to nudge potential clients into engagement.
Your first two emails will be the beginning of brand awareness. These first contact points will aim to provide value to the recipient as well as insight into your product. The third email will be a hybrid of value and promotion, as it transitions into a call-to-action. This will serve as the first introduction to the offer and the deadline.
The final two emails work to sell the offer and convince your prospect to take the leap. Sales urgency remains a vital characteristic at this stage of marketing communications. By highlighting the impending deadline, scarcity is also shown to the prospect. This tactic helps motivate the lead to act, as they won't want to miss out on the valuable deal.
Finding Balance Between Being Pushy & Creating Sales Urgency
Why do these tactics work? Human nature leans towards procrastination. Even the best workers can admit to being guilty of occasionally putting tasks off to a later date. By using incentivization, you are helping clients move along through their customer journey.
These strategies speak to the human need for timelines and the fear of missing an important offer. By giving a deadline, you can motivate prospective customers who may be facing hesitations to engage with your product, as well as rule out ones who aren't worth your time.
Finding a balance between sales urgency and pushiness is a key component to successfully mastering this marketing strategy. One of the most common mistakes is emphasizing the deadline too soon.
When applied too early, the urgency created can come off as inauthentic or even gimmicky. Avoiding the desperate salesman look and focusing on tactfully introducing the timeline can help boost your credibility with leads.
Born recommends emphasizing the promotion deadline in the last 48 hours of the campaign. This can be done with three final emails to help nudge the prospect into action.
Discover the many ways LeadBoxer can help you increase the effectiveness of your efforts to create urgency in sales today.