Buying signals are those signs or activities that indicate how likely a prospective customer is to buy. Using these your sales and marketing teams would know exactly who to focus their efforts on. Taking a note of theses signals is key to giving prospects a better buying experience and increasing the efficiency of your sales process.
This guide will review ten of the most common buying signals to look for and how to look for them. It will also go over how to capture, analyze, and act upon those signals. With this information in hand, your team will be well on its way to gaining and retaining plenty of satisfied customers.
What are buying signals?
Buying signals are the actions prospective buyers take that may indicate they're close to making a purchasing decision. For B2B sales and marketing teams, buying signals are especially important because they can help you hone in on the most promising leads, saving time and closing more deals.
Buying signals can occur at several different steps of a customer's buying process. Some signals such as when a prospect visits a company's website. Lead generation software such as LeadBoxer can capture this data and consolidate it into a lead score. A lead score is a way to easily visualize buying signals.
Other strong buying signals occur during conversations between the prospect and a sales agent. These are usually phrases or behavioral cues that show how interested the prospect is. Recognizing these signals requires training as a salesperson and keen attention to detail.
Here are the 10 buying signals which indicates to a customer with a purchase intent.
1. The prospect signed up for a free trial
Signing up for a free trial or other complementary offerings through a lead capture page is a clear indication that a prospect has some interest in the product.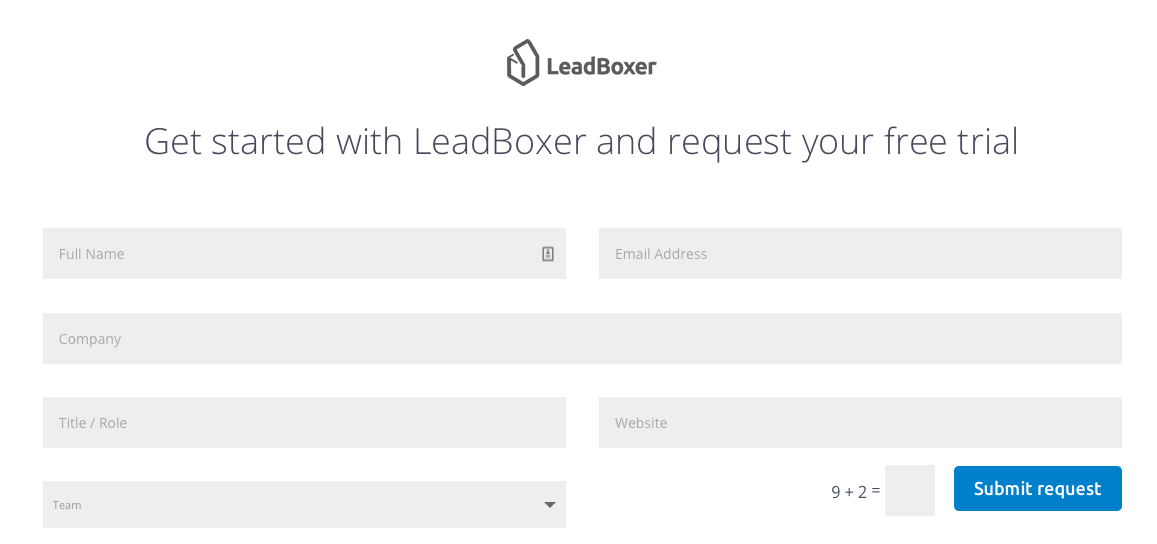 Even if the prospect doesn't immediately take advantage of the trial, that doesn't necessarily mean they're no longer interested. It may show that they're simply unsure how to use it.
Lead generation software can capture this action and use it as part of the data that generates a lead score. Hence helping businesses and sale teams understand who their potential customer could be.

To mitigate that risk, consider enrolling anyone who signs up for a trial into an automatic email series that provides tutorials or tips.
You can also offer free one-on-one meetings or phone calls with a customer service representative who can walk them through your product or service. A more personalized experience can help move some prospects further along on the buyer's journey.
2. They filled out a form
If someone filled out any form, whether it was to sign up for an e-newsletter or a request for more information, it's a sign that they want to know more about the company and it's also because they are interested in asking question related to their problem.

Hence as a business, you should be excited to receive inquires through contact forms as well.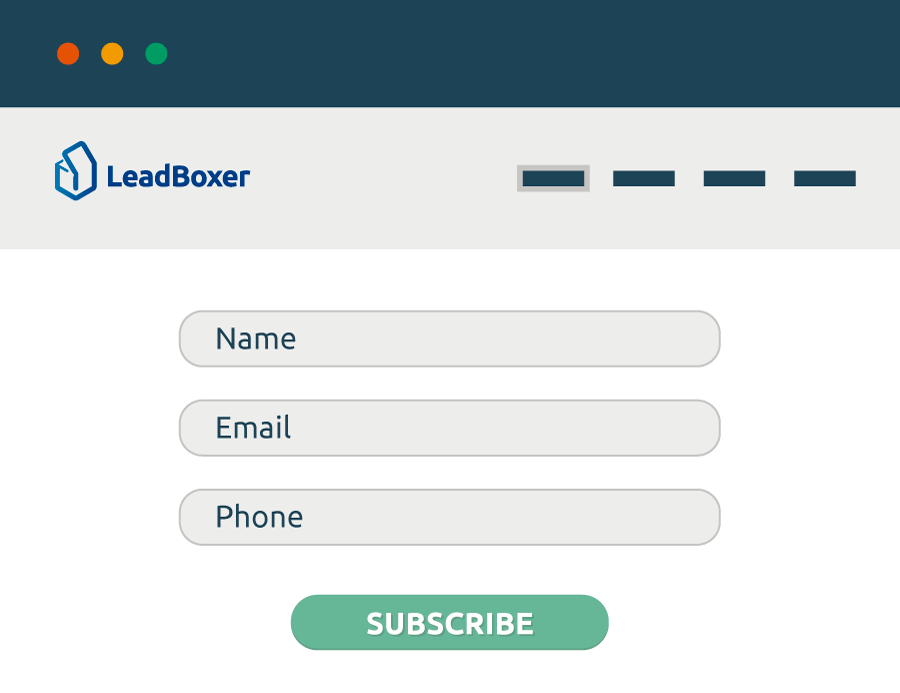 LeadBoxer also captures that data and uses it to populate a prospect's profile. The software will help you log your future actions that this particular prospect takes on the site and use it to adjust their lead score.
Even if a prospect doesn't fill out a form, LeadBoxer can track and identify previously unknown website visitors.
3. They're engaging with your brand on social media
Following your company's social media profile and engaging with the content you publish strongly suggests that the prospect is interested in your product.
To identify who is engaging with the brand most often, encourage marketing team members to monitor mentions of the brand or associated hashtags.

Regular check-ins between the marketing and sales team are important for identifying the prospects who are active on social media and who share a common pain points of your ideal customer. With that information, sales agents can now know who might be most worth reaching out to or nurturing.
Another option is to integrate your lead generation software with social media sites like LinkedIn so you can capture a prospect's actions on the platform. LinkedIn is an especially fruitful platform for identifying and cultivating B2B leads.
4. They're interested in one product
Interest in a single product or solution shows that prospective clients are clear about what they want. They've done their research and are taking steps toward making a purchasing decision.
This signal might appear during a consultation between a sales agent and a prospect, but it could also occur on your brand's website. Multiple visits to a product page, especially over a short timespan, indicate growing interest.
Hence tools like lead nurturing software can look for these actions and use the data when calculating a lead score.
5. They're interested in the price
If a prospect asks about pricing during a sales call, it's generally a sign that they're at least thinking about buying.
Some sales agents might misconstrue questions about money as a pricing objection, or that the prospect finds the cost prohibitive. Instead, think of it as they're trying to understand how this solution fits into their budget. Use their question as an opportunity to talk about why your company is the right fit for them with respect to the price.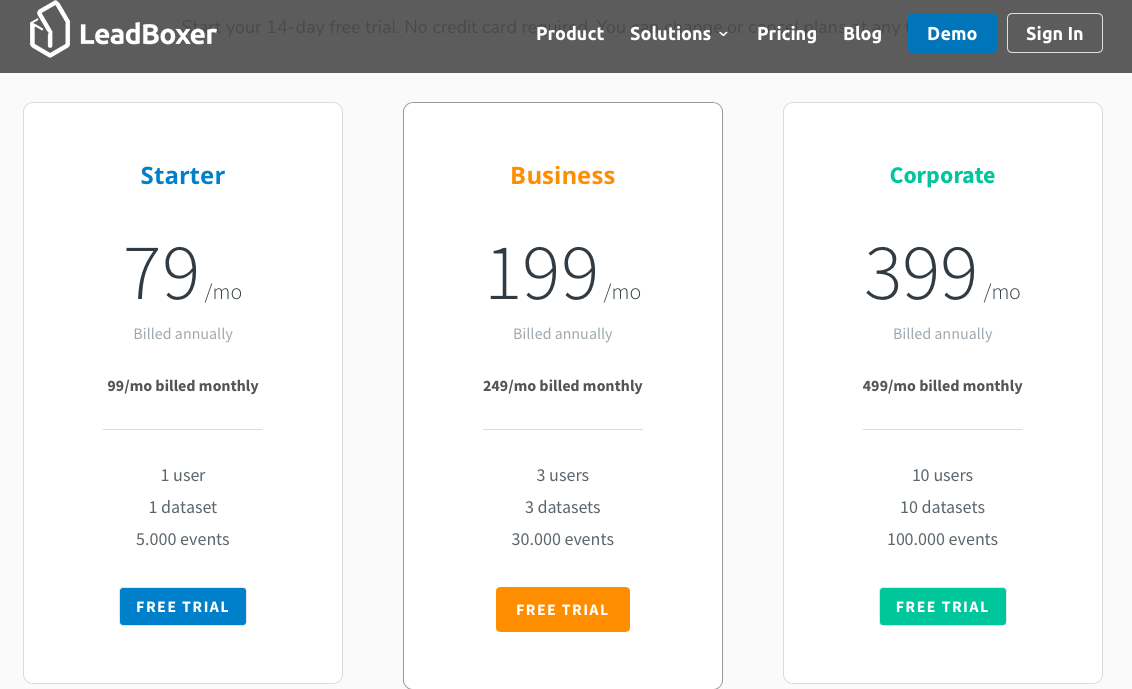 Another way to know if a prospect is interested in the price is to check if or how often they've visited the pricing page. This information should be available within the lead generation software in the log of actions they've taken on the site.
6. They're interested in case studies
Pay attention to prospects who are looking at case studies on your site or are asking about other customers' success stories. These potential clients are trying to imagine how they fit into your business and want to know if you have a track record of solving problems that are similar to theirs.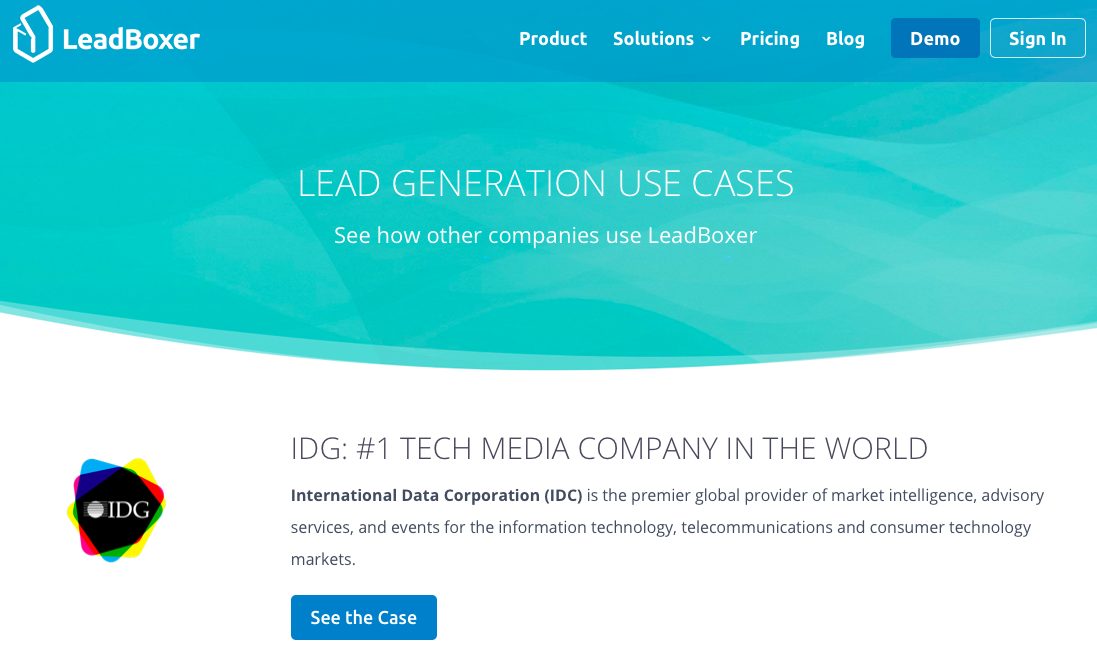 To keep the conversation moving, sales follow-up process should start with rep talking about other case studies that are similar to the prospect's experience or ask if they have any questions or concerns about the company's previous work. Hence these interaction should lead towards customer buying not sales team pitching.
7. They ask for advice from their peers
Sometimes you'll notice that more than one person from a company is visiting the site. This might be an indication that someone with purchasing authority has asked his or her peers for their input about the product.
This might also be true when someone copies their colleagues during email correspondences with a sales agent. If they're cluing other people into the conversation, it's a good buying signal that they're discussing amongst themselves how the product fits with their needs.
In any case, if the main contact (or) decision maker is seeking the opinions of people they work with, it's a good sign that they're weighing the pros and cons and are close to making a final decision.
8. They ask about terms and conditions
When a prospect starts asking about warranty details or money-back guarantee policies, they're likely feeling out whether or not they can trust you to deliver excellent customer service. These are some strong prospect's buying signals, but to convert their underlying questions into buying intent, you should need to have good marketing materials in place while interacting with them.
Look for this signal during meetings or calls with sales agents. If there is a warranty page on your company's website, check to see if the prospect has visited it. If they have, it's a prime opportunity for an agent to reach out to them and see if they have any questions about moving forward.
9. They ask about contract specifics
customer buying signals will likely happen during an in-person meeting or phone call. Prospects who are asking sales agents about what needs to happen to move on to the next step are almost ready to pull the trigger on the purchase.
For example, prospect may want to know when the service or use of the product can begin. Show that your company can adjust to their expectations by asking how soon they need it by.
This is also a great time to ask if they have any other questions or considerations about moving forward. Any opportunity you can take to demonstrate outstanding customer service can be another reason why the prospect should go with your company.
10. They ask about methods of payment
Sales agents should be attuned to questions about when or how payment can be made. Prospects who ask about this topic are close to making a purchasing decision but need to make sure that payment options align with their company's needs.
In this case, the more convenient options you can provide, the better. Automatic payments, payment plans, and accepting credit cards are just a few of the possibilities to make customers lives a little easier. The more convenience you can provide, the more likely you're going to finish your sales cycle with this prospect.
Pay attention to buying signals and close more deals
We feel these are the 10 buying signals you should look into if you're a salesperson trying to reach your quota.

Knowing when a prospect wants to buy doesn't take a crystal ball or a sixth sense. The clues are all there in the buying signals they give off. Good old fashioned attention to detail as well as a mix of data gathered and interpreted by lead generation software makes it possible to take note of and act upon these buying signals in sales.
LeadBoxer is a lead generation software that makes much of this process easy and automated. It can also deliver alerts that let you know when it's time to take action and make a pitch to a prospect. Get started with a free trial today.
Looking for more qualified leads?
We offer Lead Identification and Lead intelligence through website & email tracking