Generating leads is a crucial part of building revenue for any business. This involves having a constant stream of new customers to nurture into repeat, loyal patrons. Your prospects are looking online for products and services to meet their needs and solve their problems.
The lead generation process begins with your website, your company's online presence. With more than 455 million websites built on and hosted by WordPress, chances are yours is too. WordPress is a solid website builder that offers easy customization and SEO-friendly items.
If you use WordPress, the many plugins can be overwhelming. Which ones are best for your business? Which ones will generate leads?
Below are the 16 best WordPress plugins for business – read on or use the following links to jump ahead:
1. WPForms
Your website must have a way for customers to reach you. WPForms allow you to easily create surveys, payment forms, order forms, contact forms, and subscription forms. With WPForms, you can access 300+ pre-built landing pages and forms and see valuable analytics like tracking and abandonment.
2. MonsterInsights
MonsterInsights connects websites to Google Analytics which allows you to gather data on who visits your site and how they find it. With MonsterInsights, you can make the necessary changes to boost subscribers and traffic.
3. All in One SEO
More than three million websites use All in One SEO. This plugin is SEO-friendly and offers all the tools you need to maximize your on-page SEO. With an SEO-maximized site, you'll boost your website traffic, which increases revenue.
4. OptinMonster
OptinMonster is the most widely-used plugin for boosting sales and email subscribers. It allows you to convert bounced website visitors into email subscribers. With hundreds of conversion templates, it is easy to build personalized campaigns.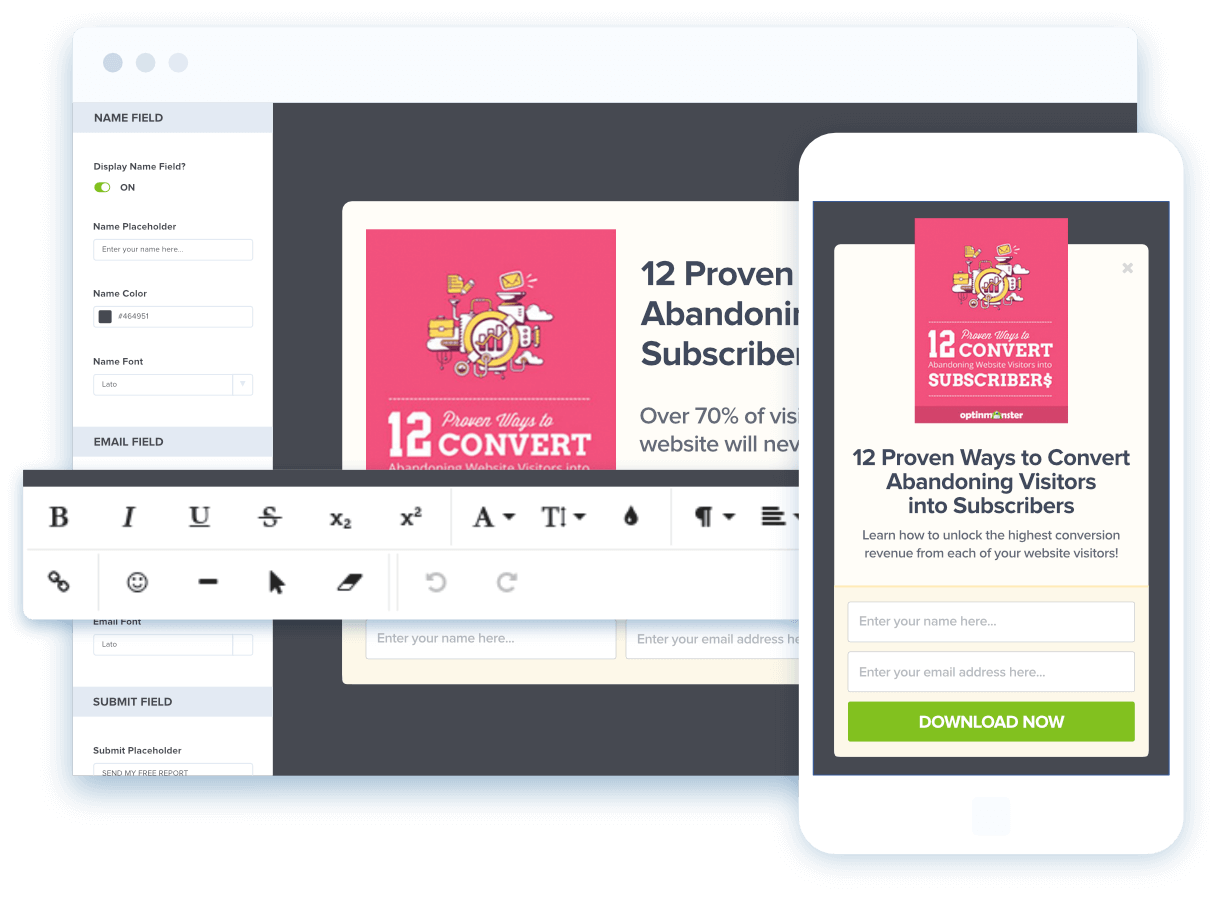 5. PushEngage
Push notifications allow you to send targeted announcements to website visitors. PushEngage plugin offers A/B testing, drip campaigns, tracking, segmentation, and opt-in reminders.
6. Shared Counts
Social sharing effectively allows your customers to tell others about your company. With Shared Counts, you can add social sharing buttons to your website. Additionally, this plugin lets you see how many people shared your content.
7. WPML
With the Internet connecting people worldwide, you likely have customers in different countries speaking various languages. WPML allows your business to create multilingual websites.
8. WooCommerce
WooCommerce is a must-have plugin for e-commerce businesses. More than five million websites and online stores use WooCommerce. WooCommerce offers a WordPress ecosystem that includes hosting and themes.
9. Nextiva
Believe it or not, people do still contact you by phone. Nextiva's plugin allows your business phone to have online faxing, unlimited calling, call routing, and more.
10. Ahrefs
With Ahrefs, you can get an inside look into your competition. You'll be able to see the strengths and weaknesses of your competitors. Ahrefs also track your and the competition's backlinks.
11. Smash Balloon
Smash Balloon boosts website engagement by sharing your new content. It offers plugins to many popular social networks. Smash Balloon allows you to customize your feed anywhere on your website.
12. BuzzSumo
BuzzSumo helps you get your content out there with the ability to connect with influencers and generate high-performing content. It also allows you to find trends in your industry.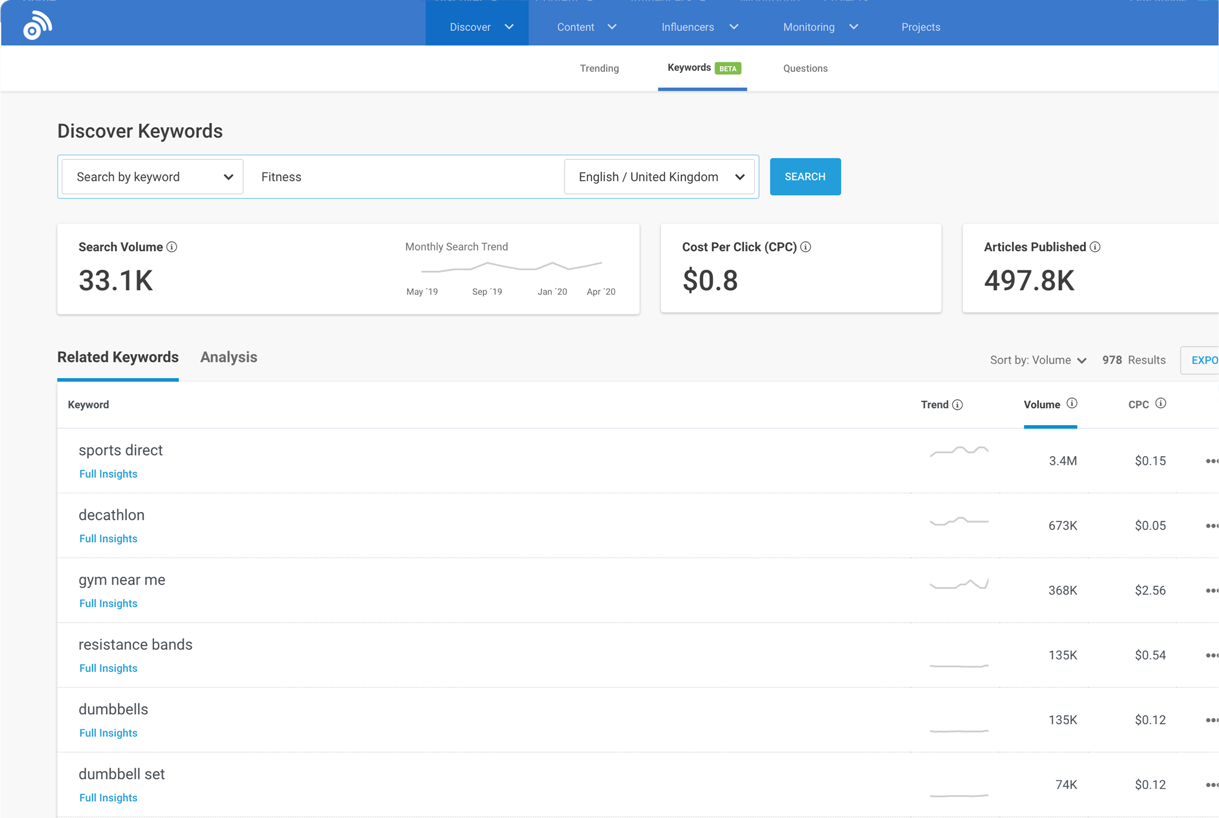 13. WP Super Cache
With the speed of the Internet, customers are impatient. If your website takes too long to load, people will abandon your site and head to another. WP Super Cache improves your site's speed by converting dynamic pages to static ones.
14. Pure Chat
Having more than one way for customers to contact your company will help you retain them. In addition to contact forms, offering live chat with Pure Chat will allow customers to talk to someone at any time. With someone always available, your customers will be satisfied.
15. MailChimp for WordPress
It is crucial to have an email list. MailChimp allows you to access customer emails from comments, contact forms, and opt-in pages. MailChimp is one of the best and easiest-to-use email platforms around.
16. LeadBoxer
LeadBoxer tells you who visited your website. This notifies your sales team and lets them know who they need to reach out to. People who repeatedly visit and spend time on your site are interested in what you offer.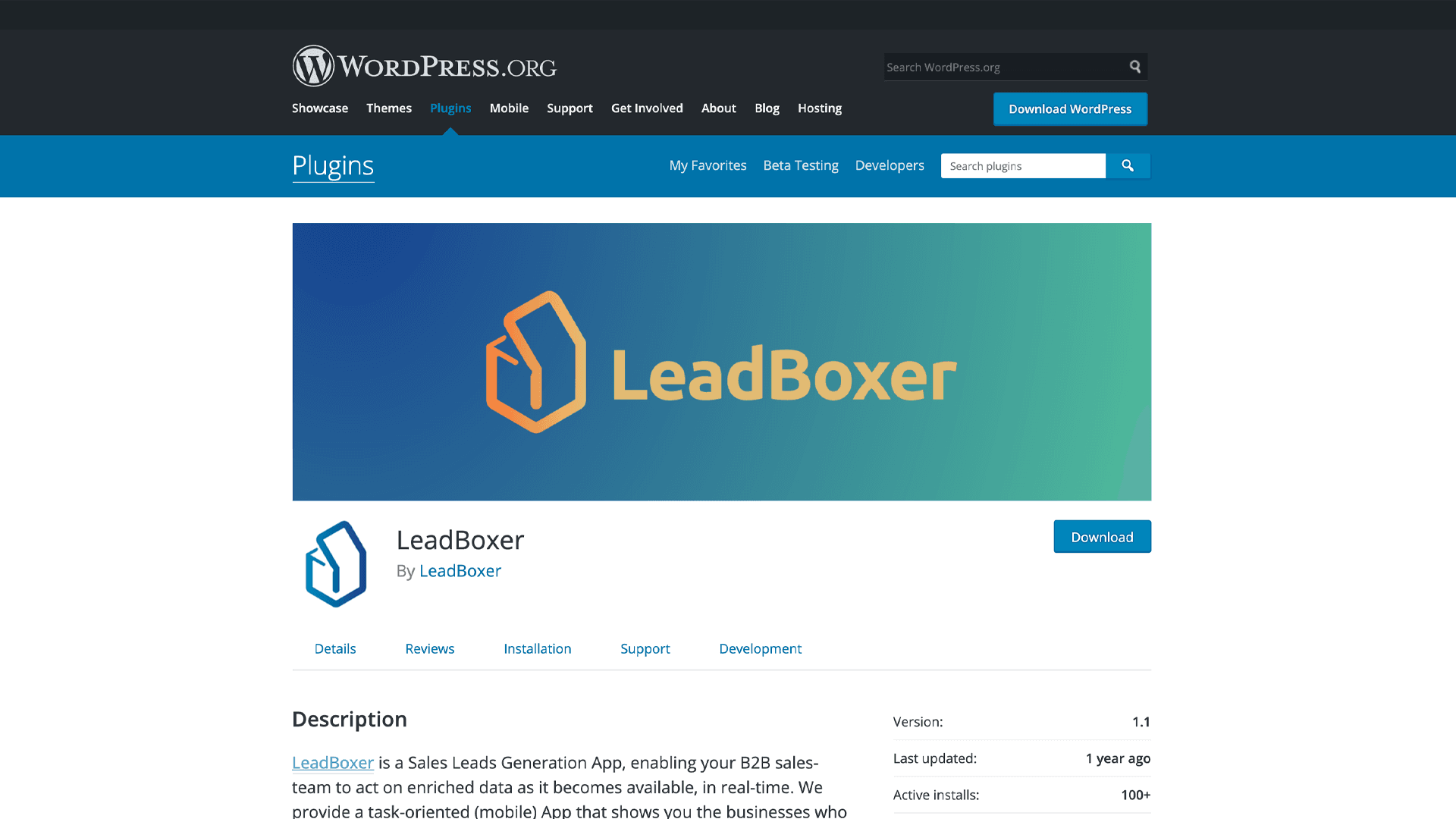 Source
Leads are what generate sales for your business. One of the most important lead-generating options out there is a WordPress website. A website will ensure your company will be found online.
Having a website for your business is a great start. However, if you want to maximize the effectiveness of your website, you need customization. With these 16 WordPress plugins, you'll be on the fast track to building your business.