Marketing strategies are constantly evolving to keep up with the fast-paced digital world. Now, more than ever before, customers are able to see a comprehensive list of solutions in a matter of seconds.
As technology continues to get smarter, potential buyers are becoming even more accustomed to personalized product searches. In order to stay relevant, businesses must remain on top of the trends to make sure the internet is working to their advantage.
Search Engine Optimization (SEO) is not a new term to those familiar with digital marketing practices. However, SEO has become a major buzzword as these campaigns continue to rise to the forefront of marketing plans. With this increase in popularity, successful digital communications rely on an accurate understanding of SEO and best practices for campaigns.
Read on or jump ahead to these topics:
What is an SEO Campaign?
Search Engine Optimization is the process of improving your digital resources to increase visibility and engagement through web traffic. The goal of SEO campaigns should be twofold: to grow the volume of visitors and to improve the quality of their online experience.
This works when your content is able to show search engines that it is the best answer for the topic. While all search engines are powered by different algorithms, Google has a market share of about 92%. Focusing your optimization efforts around this platform is the best place to start.
Spending money and allocating resources for marketing strategies is an investment for future growth. You want to make sure your return-on-investment (ROI) is as high as possible. By using SEO, you should start to see an uptick in web traffic from qualified leads as your site reaches your target audience.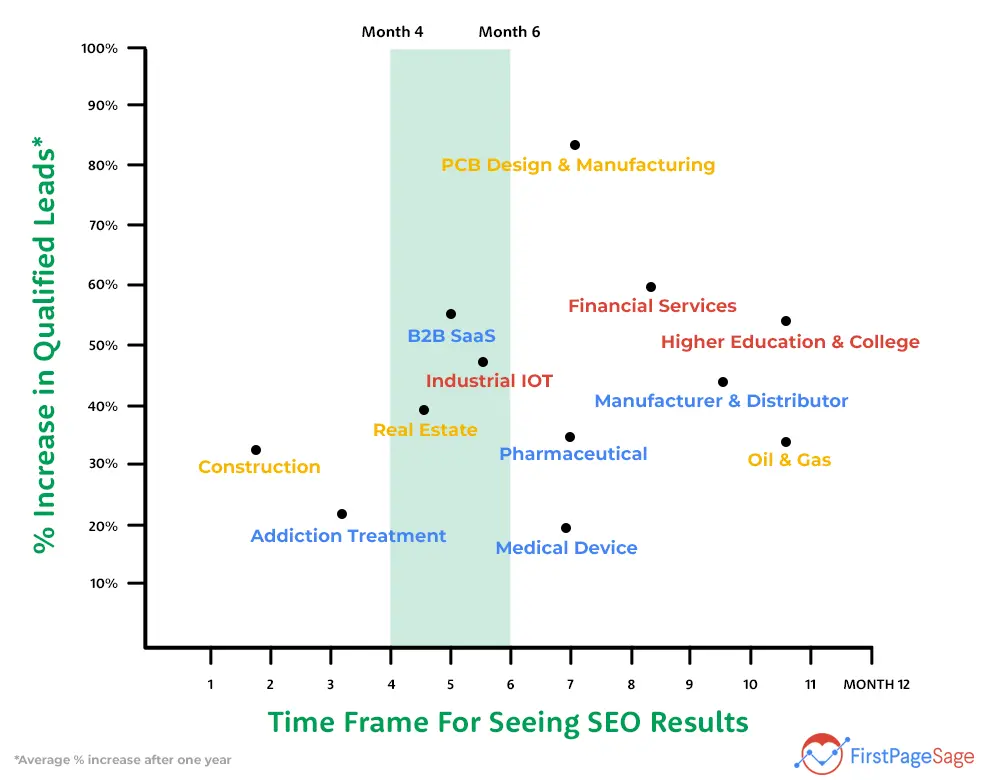 Successful SEO campaigns are based on thoughtful and targeted keyword research, link building, and web analysis. An in depth understanding and correct implementation of fundamental SEO principles will significantly boost your ROI.
Over a three year average, B2B industries see a 702% ROI from SEO campaigns, and a 7 month timeline to break even.
Identifying Your Target Audience
The first step to successfully implementing an SEO campaign is understanding who your target audience is. A target audience is a real group of people that could be interested in the products or services offered by your company.
Your SEO campaign should work hard to direct as many potential buyers to your site as possible. This kind of brand exposure will help increase your sales conversion rates and build out your sales pipelines with new leads.
By understanding the ideal base for your audience, you will be able to map out your SEO strategy. This will help guide your keyword search as you narrow down the most likely used terms for optimization. Tailor your online content toward this specific group of visitors to help improve your overall customer experience.
There are a few ways to determine your target prospects. Start by understanding your current client demographics. Open communication between marketing and sales teams will allow salespeople to share profiles of their customers.
Take advantage of social insight tools. Social media and website tracking can provide vital information about exactly who is actively engaging with your content. 60% of consumers subscribe to email blasts to stay involved with promotional messaging. By analyzing current followers and subscribers, you can build out your ideal target audience.
Identify the questions being asked by potential buyers. Which problems does your current customer base have that are solved by your products? If you can pinpoint the topics of discussion, your content can reach similar groups facing these issues.
Organic Keywords & Data Analytics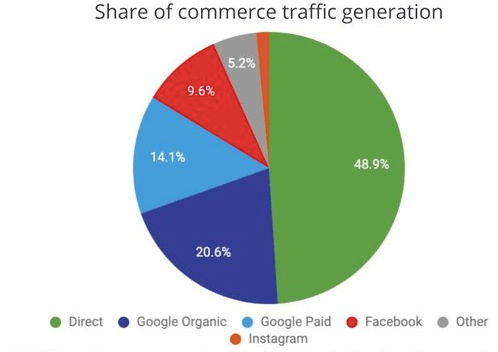 An organic keyword attracts free traffic through SEO, whereas pay-per-click (PPC) words are bid on through paid campaigns. 
On average, there are 3.5 billion Google searches happening each day. Organic keywords can help drive traffic from those searches to your website. Using words in your content that people are actively searching for is the best place to start gaining organic traffic.
Organization is also key. Avoid dumping words onto one page, and make sure to use them throughout your site. Unique content that offers genuine information is the best way to utilize these organic keywords.
Data-driven marketing means using collected data as the main component when creating your SEO campaigns. This tactic allows your research to guide the build-out of marketing strategies for effective implementation.
Use data analysis tools to better understand the ways traffic interacts with your content. By analyzing your data, you will gain a better understanding of visitor behavior and drive more organic traffic to your site.
Developing and Implementing a Successful SEO Campaign
Now that you have the basics down, executing your SEO strategy should be easy. Try the following steps to get started.
1. Evaluate Your Current Site and Its Content
Are you using a modern website builder? If your site's platform is up-to-date, optimization will be a much easier undertaking. SEO will not work outside of a user-friendly environment.
Audit your current SEO plan. Maybe some of your pages already have a good foundation. Don't throw out anything that is already working.
Make sure to pinpoint the areas that need change. Focus on evaluating your current URLs and page structures.
2. Topic & Keyword Research
Before you can develop a list of keywords, you will need to create a set of topics to explore. A topic is a set of related search terms broader than your keyword list. Gather all relevant details when building out these sets.
You will want to dive deep into the research to have comprehensive knowledge of your chosen topics. Figure out the total search volume for these words, analyze the type of existing content appearing, and gauge competition levels.
3. Create Quality Content
It's a simple step, but it may be the most important one in creating your campaign. Content needs to be authentic and relevant to your audience.
Your site should be free of technical errors. Pages should include strong titles, which is a key element in SEO.
Try to produce evergreen content. If your blog is full of pieces that are relevant to the industry, chances are you will see more engagement. This can include 'how-to' articles, product reviews, and videos.
Establish partnerships and create strong relationships with social influencers. Your content should provide shareable information. Earn credibility by producing pieces to share your brand's mission with your target audience.
Use backlinks to help build confidence in your brand. This helps signal to search engines that other sites approve of your content. Earning backlinks from highly respected sites should be a desired goal.
4. Implement On-Site Optimization
Once you have content ready to go, it is important to maintain your website for SEO-friendliness. Utilize keywords in your URL slugs. Optimize the alt-text for your digital media, and be sure to incorporate long-tail keywords.
Don't forget about technical optimization as well. Server speed, source code, and IP addresses should be evaluated for the best user experience.
Making sure your content is mobile-friendly is extremely important. To help with this, use the smallest file sizes possible for graphic content.
Create meta titles and meta descriptions that look natural while featuring keywords. Optimize the layout for user experience and search engines. Focus on fixing any accessibility issues such as any 404 redirects from Google.
5. Combine Your Campaign With Other Marketing Resources
Email marketing is a strong tool on its own. It's even more powerful when paired with a comprehensive SEO strategy.
Use personalized blasts to drive qualified traffic to your site. Test content through email, and add successful elements to your site.
While social media isn't a direct ranking factor, you can still use it to boost your overall brand awareness. Increase engagement through social shares, find link opportunities, and have positive interactions with potential web traffic.
Thought leadership allows your brand to establish itself as a leader in the industry. 47% of C-Suite executives said they shared contact information after reading thought leadership content.
When providing this type of content, make sure it fits within your SEO plan. If potential decision makers engage with your site, it's important to make sure they are directed to the right place.
Integrations and SEO Campaigns
Once you have a plan to roll out your SEO campaign, use integrations for smooth implementation. Leadboxer connects with email marketing tools like MailChimp to help track data from audience engagement.

This software allows you to see who is visiting your site so you can learn what they do once they land on the page. Use this information to fine-tune your content and improve the customer experience.
By tracking engagement, Leadboxer helps demonstrate which parts of your SEO campaign are working and which areas could use improvement.
To see how your business can benefit from the LeadBoxer lead generation platform and its many app integrations, sign up for your free trial today!