The annual Consumer Electronic Show (CES) is quickly approaching. This year, there will be something a little extra special at the show: the first Holland Startup Pavilion. StartupDelta announced 30 startups that have been selected to participate at CES 2017 and present in the Pavilion.
Leading up to CES 2017, we going to highlight all of the Dutch startups that will be participating in Las Vegas. Which of these Dutch startups are you most excited about?
1. Beam Labs.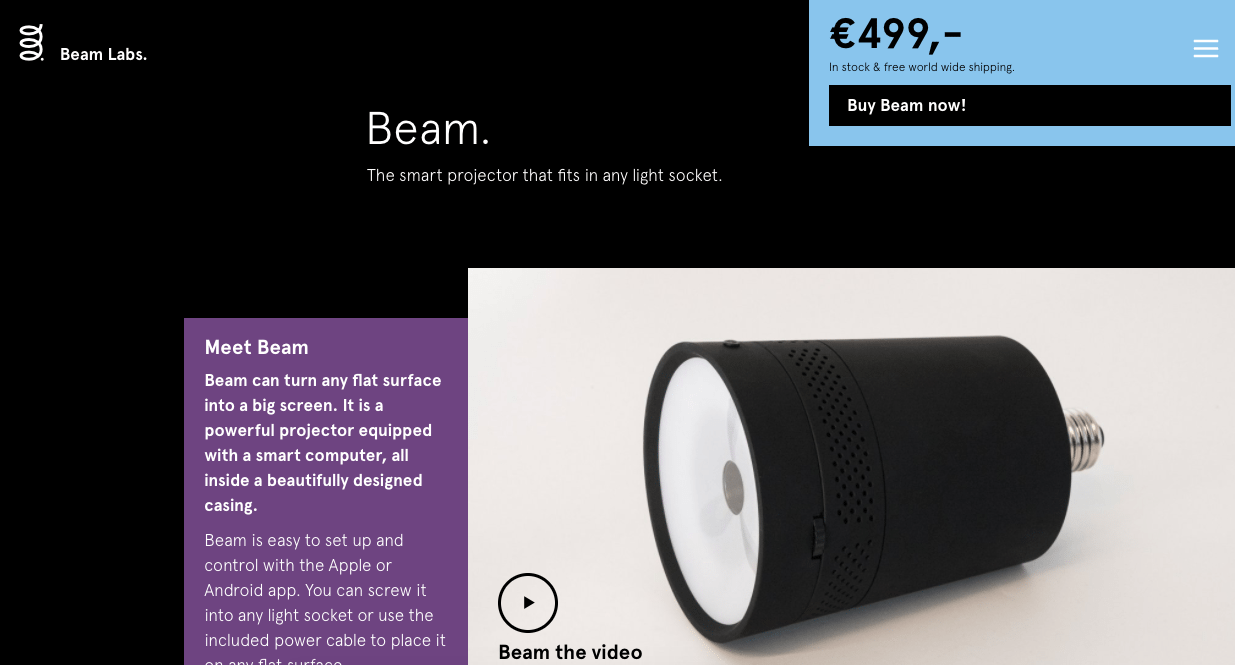 Beam is a smart projector. It fits in any light socket and can easily turn any flat screen into a big screen. The Beam projector is equipped with a smart computer and is contained inside a beautifully designed case. In addition to being a projector, Beam also acts as a regular dimmable light that can be controlled by an app on any iOS or Android device. Click here to learn more about Beam Labs.
2. Birds.ai.
Birds.ai is a Delft-based startup that is revolutionizing the aerial imagery is used to manage assets in the inspection and precision agriculture industries. They've created a cloud-based image analysis software that measures, tracks, and reports on the status of assets to provide clients with actionable information. Birds.ai is a member of both DAR and a citizen of RoboValley. Click here to learn more about Birds.ai.
3. Eccentrade.
Eccentrade is a comprehensive platform for business information. They have built a single-source platform that aggregates and structures scattered data for the most accurate business insights possible. The data that they provide can be used for a variety of business needs. It can be used to help select supports to gaining industry insights and a stronger understanding of company best practices. Click here to learn more about Eccentrade.
4. e-Senses.
e-Senses was launched in December 2015 by a mother and son. The company is planning to create exceptionally intelligent electronic products, which open new dimensions in extending the human five senses by providing additional electronic senses. At CES, e-Senses recently shared their first product ever, the Helios Smart Ring. Click here to learn more about e-Senses.
5. HAL24K.
HAL24K is a data intelligence lab based in Amsterdam, San Francisco, and London. They create innovative solutions in the fields of IT and IoT by leveraging artificial intelligence techniques such as machine learning algorithms and neural networks. Click here to learn more about HAL24K.
6. Keezel.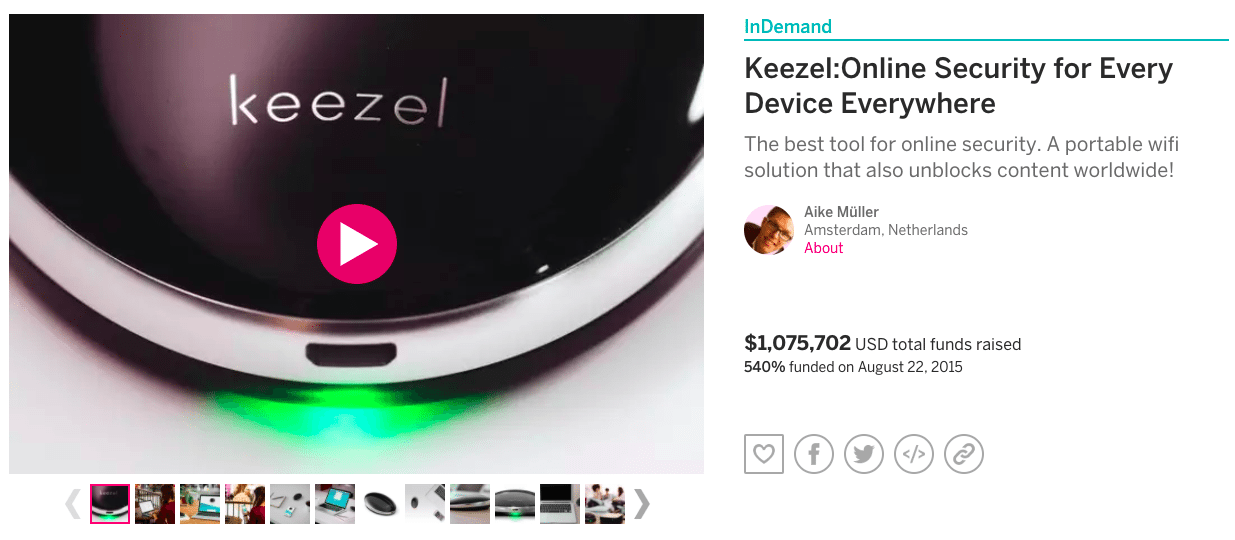 Keezel is an online security device that came to life from a highly successful Indiegogo campaign. The crowdfunding campaign raised over $1 million USD from over 5,000 consumers before it even went into production. The one-button-only portable device can encrypt and secure any WiFi connection you're using (at home, airport, hotel, coffee shop, etc.). The device protects your data (such as passwords, banking info, and photos) from hackers and other snoops on public or private WiFi networks. Click here to learn more about Keezel.
7. Kien.
Kien is creating the future of home entertainment. Their first product is the most flexible sound system on the market. It is capable of replacing all of the sound systems that you may have inside of your home now, no matter the type of sound system you have. Kien's sound system naturally works with all of your preferred devices.
8. LeadBoxer.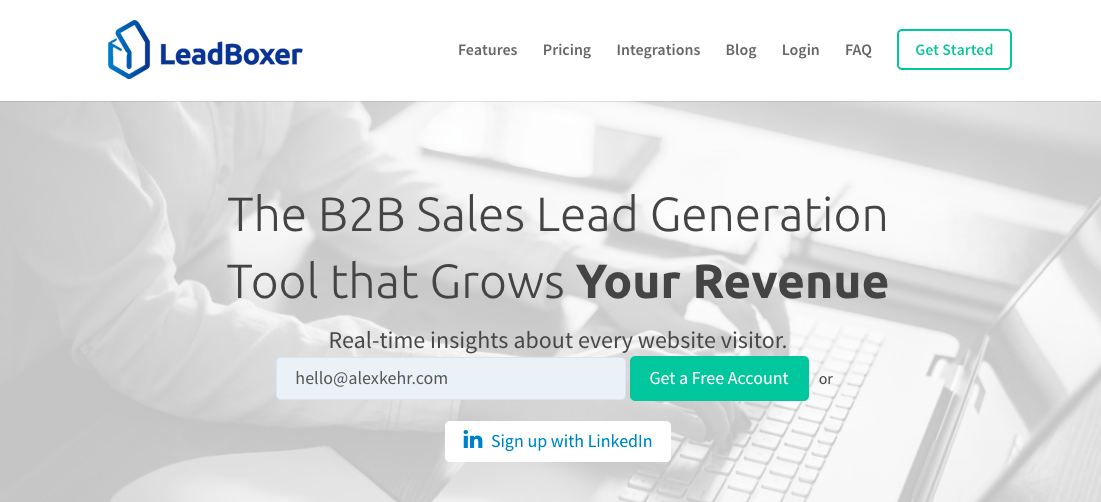 LeadBoxer offers a B2B lead generation tool that utilizes big data to tell you about your website traffic. LeadBoxer makes it so that you can identify the top visitors on your website and optimize your sales efforts towards them. This startup was part of the Rockstart Accelerator and has created a truly transformational lead generation product. Come visit us at our Booth on CES 2017
9. PHYSEE.
PHYSEE creates PowerWindows. PowerWindows are patented and transparent double-paned windows that convert light into energy. The idea behind PowerWindows is to turn the 30% of light that the typical window reflects and collect it in solar cells. PHYSEE's PowerWindow is the first scalable and cost-efficient solution for making energy neutral buildings with glass. Click here to learn more about PHYSEE.
10. Printr.
Printr is a software company that focuses on building additive manufacturing and 3D printing controls. Printr has developed a complete technology stack, from user interfaces to the algorithms that convert 3D models to 3D printing firmware controls. The company is in its early stages, having raised an angel round and completing two successful pilots of their software. Click here to learn more about Printer.
Follow @lead_boxer on Twitter to stay up to date with Dutch startups and CES.