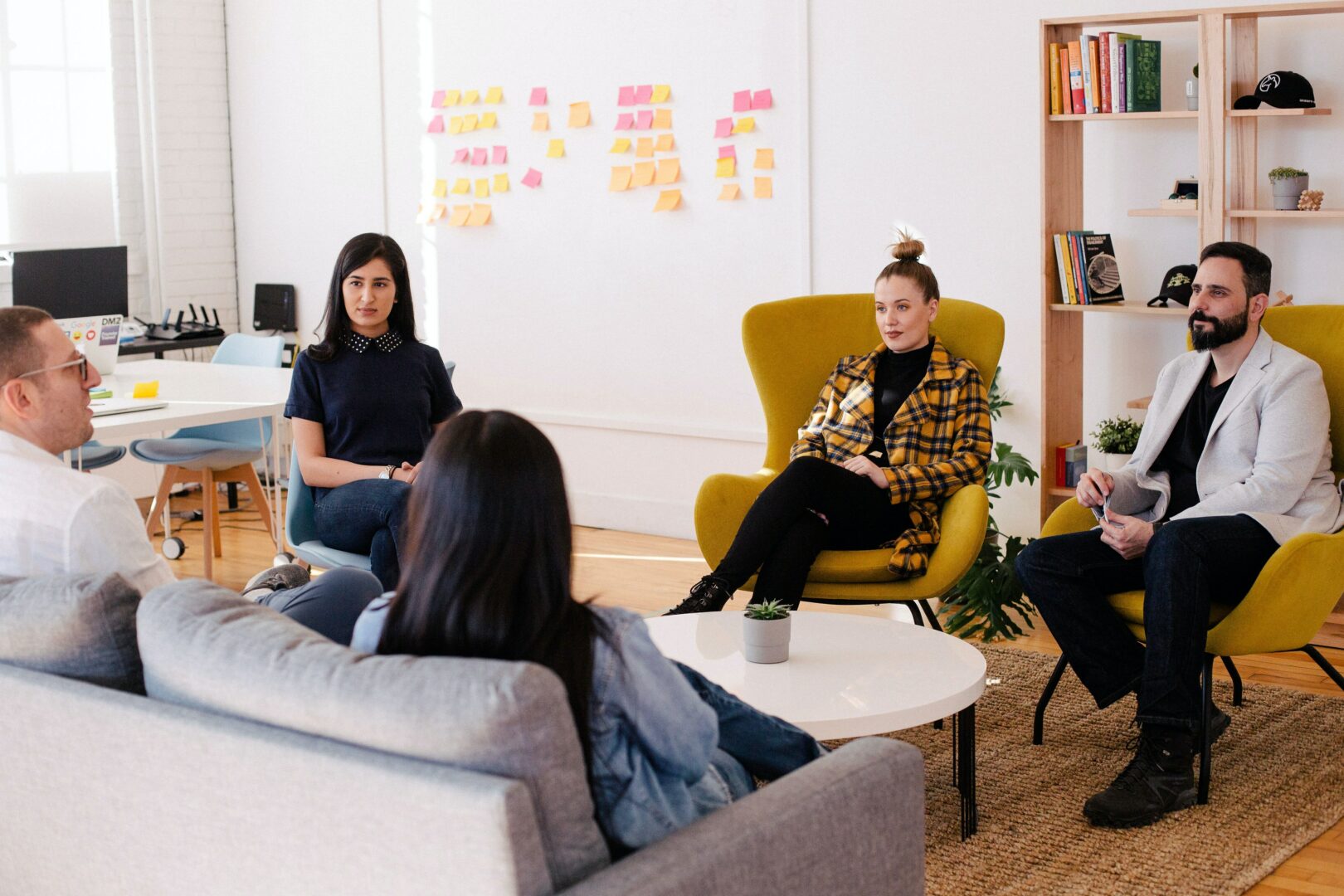 The subjects of diversity, equity, and inclusion (DEI) are leading conversations surrounding best business practices. While discussions about diversity in the workplace have increased over the past few years, these topics are more than just trendy buzzwords. Research suggests that diversity in sales can increase return on investment (ROI) and improve customer satisfaction ratings.
Staying competitive in the sales industry starts with creating a company that attracts diverse talent. Accomplishing this takes more than simply acknowledging the need for a diverse sales team. To benefit from DEI, companies must work to provide welcoming environments that offer a pathway for professional success for employees of varying backgrounds, genders, races, and ethnicities.
Keep reading, or use the links below to see how sales team diversity can help your company succeed:
Diversity Drives Increased Sales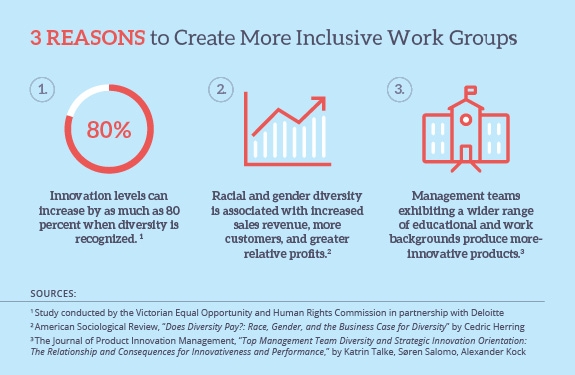 Every business to business (B2B) company shares one major goal: increasing sales. Successful companies work hard to drive higher sales each year.
A diverse sales team can be the key to higher numbers. According to a study by Forrester, 60% of sales teams surveyed attributed increased sales to having a diverse and inclusive sales force.
Creating a diverse work environment means more than hiring from underrepresented groups. Successful teams will create a culture that celebrates diversity and allows these differences to become a driving force for their sales process.
Racial and cultural diversity has been at the forefront of these discussions, and with good reason. According to a 2019 study, only 5% of employees at Silicon Valley tech firms were people of color. The same study found women filled just 28% of roles in the tech industry.
These numbers provide insight into the glaring DEI issues many industries are still facing. Along with obvious race and gender gaps, diversity in age and life experience are important for driving increased sales.
The Census Bureau notes that an annual $4 trillion dollars in buying power comes from Millenials, African Americans, and Latinx populations. Having a diverse sales team that is representative of these groups can help you tap into this lucrative market.
On top of achieving higher sales numbers, diverse hiring practices can help bridge the gap for unfilled positions. Many companies struggle to fill sales roles with employees who meet or exceed their quotas. By expanding the candidate pool outside of the usual network and into more diverse groups, the time it takes to fill these open positions can decrease.

Sales team diversity also leads to innovation in the workplace. When collaboration is needed to explore new sales tactics, having a team with members from different backgrounds can make a huge difference.
The Harvard Business Review reports that companies leading in diversity are 45% more likely to report market growth from previous years. This research suggests that sales team diversity drives innovation and allows new ideas to be heard.
Widening Your Lead Pool
Leads are vital for any B2B sales model, and most companies spend time and resources to widen their lead pools. Sales team diversity is another tool to help add leads to your pipeline, and research suggests diversity leads to higher conversions.
According to Forrester, teams leading in diversity see a conversion rate of 54% for leads to opportunities. In contrast, other teams only see a 26% rate.
When more groups are represented on your sales team, it is easier for customers to connect with salespeople. This helps engage leads and nurture them throughout the customer journey.
Harvard Business Review found that salespeople who share ethnicity with a potential client are 125% more likely to understand their needs. This statistic shows how vital diversity is for converting leads. When new prospects enter the sales pipeline, being able to provide a positive customer interaction is crucial for landing the sale.
Customer bases are diverse, and reaching out beyond your immediate network can help introduce your team to new leads. It's important to acknowledge that American consumers expect brands to embrace DEI practices. Forrester found that 55% of consumers will buy from a brand that reflects their personality.
These statistics show how important it is to employ a diverse pool of salespeople. For your sales team to succeed, it is crucial that it be made up of different ethnicities, races, ages, and backgrounds your customer base can relate to.
40% of Americans identify as diverse, based on race or ethnicity. With such a large group of diverse consumers, sales teams must reflect this reality.
Increasing ROI With Diversity and Inclusion
Successful sales practices are an investment for any company. These costs include hiring, software, lead generation, customer retention resources, and marketing. The goal of these business investments are to see a higher return due to increased sales conversions.
By attracting a diverse sales team, the ROI for your company can increase. Through higher sales forecasts, lead conversions, sales attainment, and customer satisfaction, DEI can play a huge role in bolstering B2B sales success.
During a 2021 study, Forrester found that the sales team leading in DEI initiatives had already hit 43% of their sales attainment goals, while other groups were sitting at 31%. Understanding the value of DEI can help set your team apart from those who are lagging in diverse hiring practices.
Among those businesses who lead the way in DEI, 44% believe diversity will continue to play a larger role in business decisions for the next two years. Investing in
inclusive practices will pave the way for future success.
While creating a diverse sales team with an inclusive environment does not happen overnight, taking the necessary steps can pay off by leading your team to higher sales. To begin, analyze the demographics of your existing team and look for areas where improvements are needed. Survey current employees to better understand how their gender, race, or background affects their experience at your company.
Harvard Business Review found that in the absence of diverse leadership, underrepresented groups are less likely to see idea endorsement compared to their counterparts who are straight, white, and male. Women are 20% less likely, LGBTQ+ are 21% less likely, and people of color are 24% less likely to have their suggestions seriously considered.
Understanding how these numbers can harm your business will help unlock insight into ways to drive a higher ROI. Establishing a culture that encourages innovation from diverse employees will help tap into underrepresented markets.
Improving Customer Satisfaction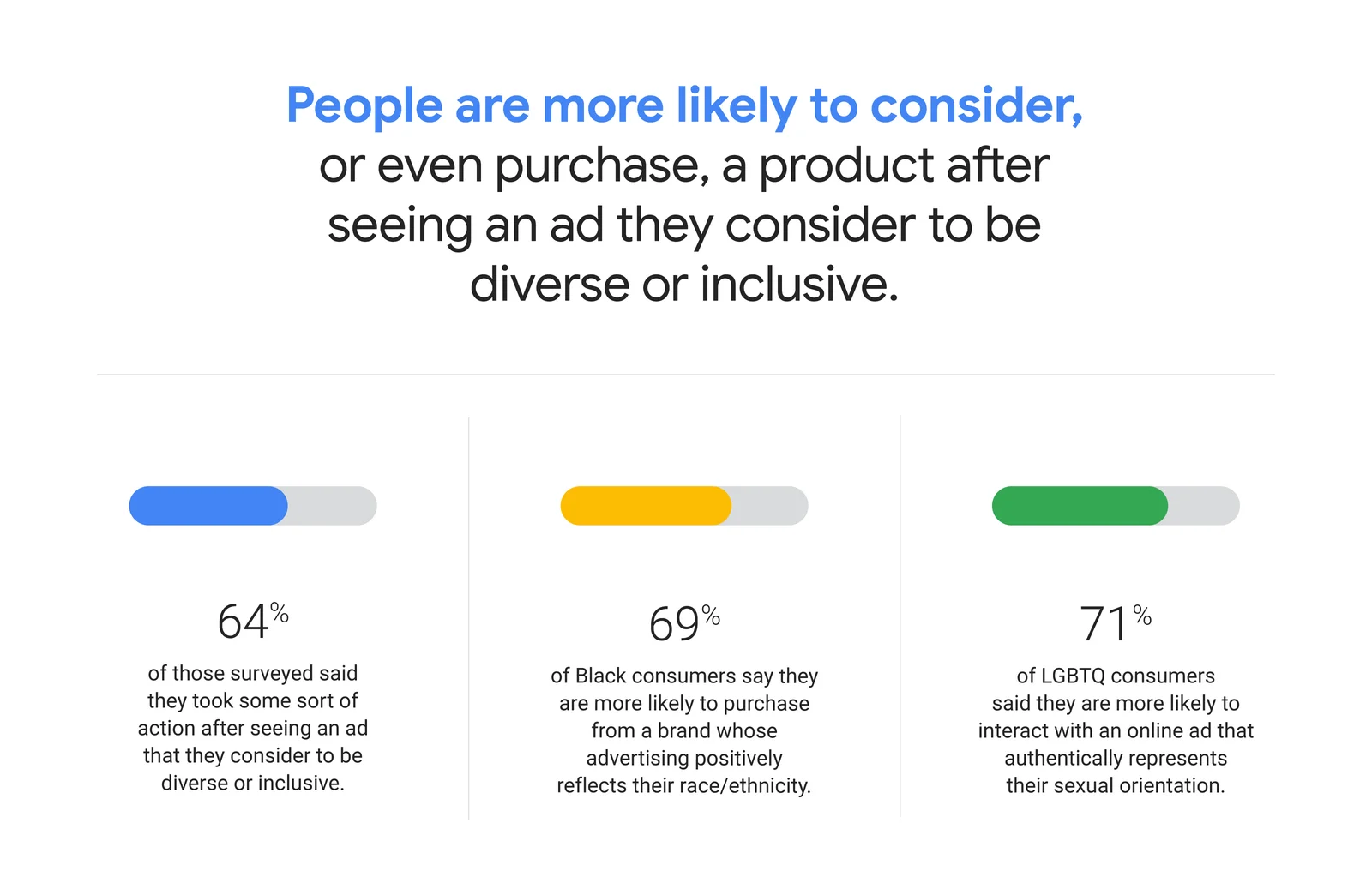 Customers are the most important part of B2B sales. Retaining customers helps increase ROI, as it is five times more expensive to attract new customers than it is to engage current customers. By improving customer satisfaction rates, your company can save money and increase sales conversions.
Sales teams leading the way in DEI report a 24% increase in customer satisfaction scores. Having an accurate representation of your customer base on your sales team can help improve customer relations.
Leaning on the ideas of your employees can help engage customers in a personal way. By diversifying your sales team in age, race, and gender, each customer can interact with a point-of-contact that understands their needs.
Along with customer representation, sales team diversity helps bring fresh ideas that can appeal to other demographics. For example, having older employees on your team can help engage customers in the same age group through proper marketing channels.
With multiple generations in the workforce and a diverse American population, understanding motivation is the key to customer success. These varying viewpoints can allow your team to see what types of sales pitches, products, and marketing materials different groups prefer.
Marketing and sales work hand-in-hand to identify and qualify leads. Creating targeted audiences for marketing materials is important for a personalized customer experience. Through DEI practices, these resources are more easily refined to appeal to each target base.
Through research, Facebook found that 71% of consumers want to see promotion of diversity and inclusion in their online marketing materials.Yet, 54% don't feel represented in online ads. Utilizing diverse sales teams can help encourage marketing that accurately represents an equally diverse consumer base.
By representing customers accurately, customer loyalty will follow. In fact, 59% of consumers are more loyal to brands with inclusive marketing practices. Incorporating DEI into your hiring practices and customer experiences can have a huge, positive impact on customer loyalty with your brand.
Key Takeaways
Sales team diversity is not just the right thing to do, it has a direct correlation to success in the current market. Investing in the resources, tools, training, and employees who can bring diverse outlooks to your sales team takes time and money, but ultimately increases sales and ROI.
The consumer base wants to feel represented when buying from companies, and diverse sales employees can lead to improved customer experience rates. Alongside marketing tactics, inclusive practices will help engage underrepresented communities and generate brand loyalty.
The research is clear: diversity in the workplace leads to more innovation. Remaining a competitor in B2B sales is vital, and leading teams in DEI see higher sales attainment coupled with longer employee retention.
Understanding and acknowledging the importance of an inclusive company culture is the first step to creating sales team diversity. Next, listening to employees and improving DEI practices can help launch your B2B sales to a higher level.