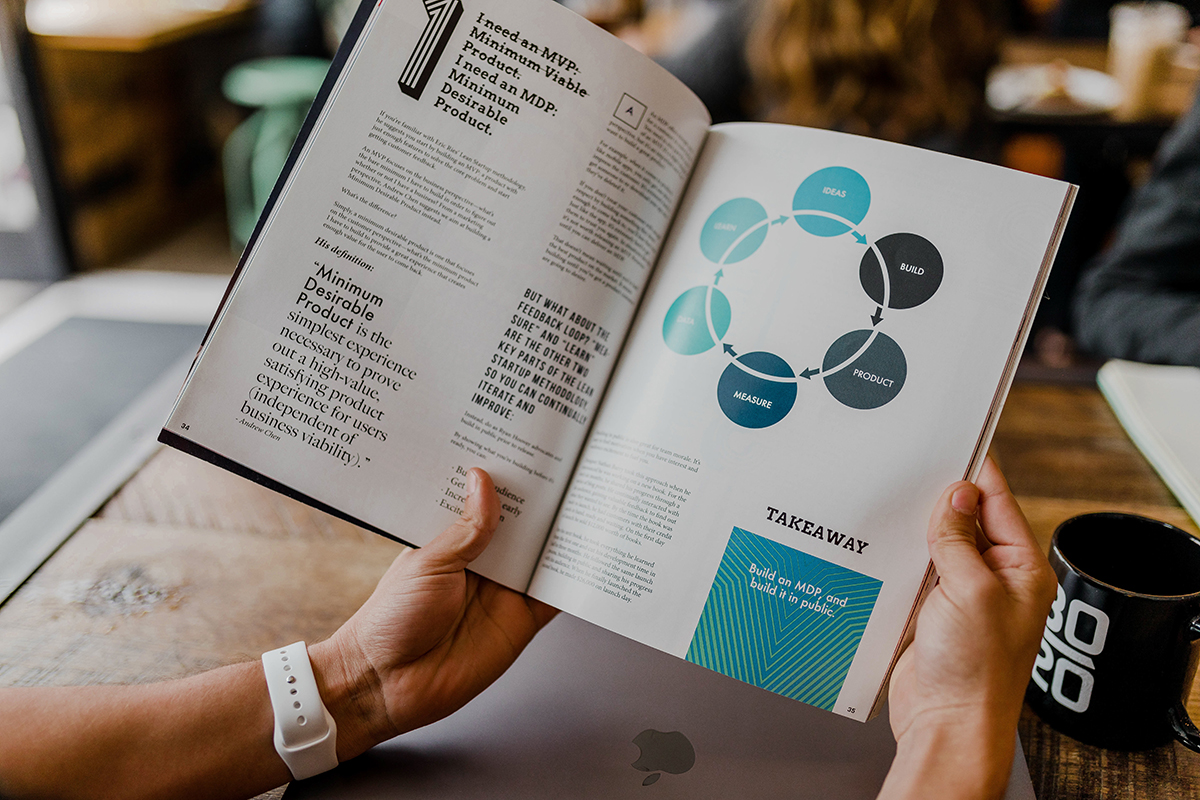 As we emerge from the COVID-19 pandemic, businesses are continuing to face a challenging economy. For those who weathered the uncertainty of 2020, current rising interest rates and inflation are pushing businesses to streamline spending as much as possible. Despite fears of a recession, there are ways to grow and increase revenue for B2B companies.
Strategically using marketing and other tactics to shorten the sales life cycle (SLC) can help your team capitalize on existing resources, while improving return on investment (ROI).
Keep reading or use the following links to "jump ahead":
What Is Hyper Personalization?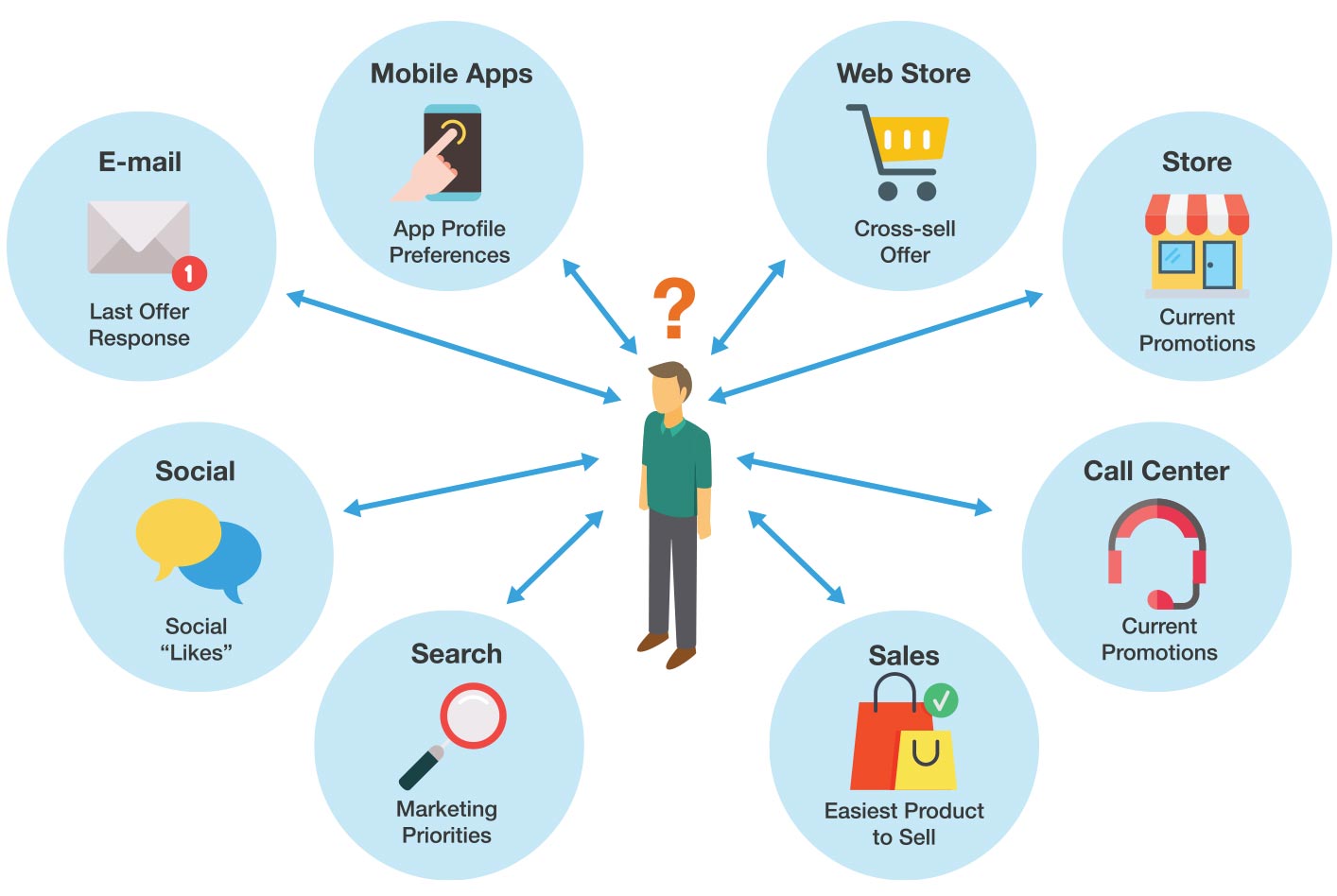 Superb customer experience (CX) should be the chief focus of your sales and marketing efforts. This includes reaching out to your target audience in a timely manner and ensuring your messaging contains helpful information. Customers most want to know how your product relates to their needs!
Incorporating automation and taking advantage of data-driven marketing techniques can help improve the individual CX throughout your sales cycle. Rather than trying to apply a one-size-fits-all approach, hyper personalization addresses the unique needs of each customer to help close a deal. This method relies heavily on data collection and proper data analysis, which gives your marketing team an informed understanding of their target audience.
Before jumping into using this strategy, it's important to create and know your ideal customer profile. Effective lead segmentation is also key for success.
While you can't personalize your outreach for each individual customer, content should be segmented based on audience groups in similar stages of the buying process. This helps funnel customers through the sales pipeline by providing relevant product information on a timeline that suits their needs.
Instead of selling your product to the masses, hyper personalization provides educational content to help cultivate and deepen customer relationships. This happens by using data to help uncover more information about prospective leads and current customers. This data includes browsing history, content engagement, purchasing behavior, and their activity timelines.
This type of marketing allows your team to capitalize on money that's already been spent, rather than upping the budget. Your company may need to invest in lead generation software that tracks website engagement and stores data. Once in place, a quality lead information platform can prove pivotal in boosting your ROI.
Costs will begin to decrease as automation, audience segmentation, and a streamlined workflow helps reach your customers. Research conducted by Deloitte shows that in return for more personalized service, 22% of customers are willing to share personal data. In the same report, Deloitte asserts evidence suggests companies can see an 8x increase in ROI when hyper personalization is executed properly.
Maximizing revenue with this tactic can come from boosting online sales, improving CX and increasing customer retention. Start with focused content that showcases your product and brand making it stand out from your competitors. By creating this content, your marketing team can push educational resources to customers throughout the sales cycle to aid their product research.
How To Implement Hyper Personalization Into Your Marketing Strategy
Once you understand the concept, implementing this tactic takes a bit of advance work. Through techstacks, automation, artificial intelligence (AI), and data analytics, your team can apply hyper personalization to shorten the sales life cycle (SLC).
Get to know your customers. While this seems self-explanatory, this strategy relies heavily on a deep understanding of your current clients and leads. Buyer personas and ideal client profiles are a great starting point for this.
Digging a little deeper into your current customers and their product usage can help you understand what motivates new leads to seek out your services. Take time to gather feedback from your current customers. This can be done through social media, sales conversations, and website forms.
Gather insight through analyzing website and content engagement. Understanding how prospects interact with your page can inform the content your team creates. This information can be gathered and stored through a lead generation tool like Leadboxer for easy access.
Create a strong techstack. Utilizing technology will help streamline your marketing process, remove siloes between sales and marketing teams and shorten the SLC. Collecting clean data is vital to this strategy, and technology is the best way to gather reliable information.
Invest in a lead generation and lead management platform that integrates with your CRM to update data in real-time. This technology will capture prospect information, segment and score new leads, and track content engagement.
Build your content strategy. Using the data your marketing team has gathered, begin crafting a strategy to push out content. This will be a collection of social media posts, educational content, and email marketing.
Rather than rolling out all of this content to every customer, your team should focus on audience segmentation for a hyper personalized experience. Consider trigger points for promotional deals or educational pieces. For example, if an interested lead fills out a web form, your site can offer an informational guide about your industry.
Segmentation will help make sure email marketing campaigns are being sent to customers at the right stage in the sales cycle. By dividing groups based on being in similar phases of the customer journey, your content can help push customers to quicker sales conversions.
Take advantage of automation. Remove some of the burden from your marketing team, and replace repetitive tasks with automation. This will help eliminate room for human error from the marketing and sales cycle, while freeing up resources for other activities.
Using automation to send out content based on different trigger points can help you keep your product top of mind with your customer base. Automated email marketing keeps prospects informed of changes and advancements in the service or product you provide. Automation also helps cleanse your data, as an automated process collects and stores information in real time.
Successfully Using Email Marketing For Targeted Outreach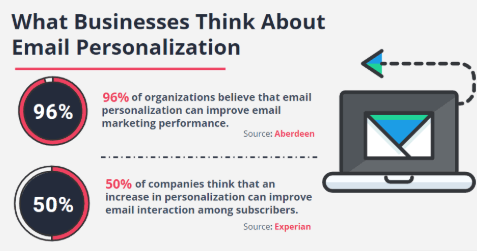 Shortening the SLC requires good communication to help nurture customer relationships. While your salespeople may be making a good effort to connect with prospects over the phone, engaging leads with email marketing can help increase ROI.
Rather than spending money on prospecting, take advantage of the contacts your company has gathered over the years. These are leads who have already heard of your service or product, so capitalize on their brand awareness to re-engage them in the sales funnel. Continuing communication through triggered email newsletters or drip campaigns can ensure your team is reaching out at the right moment.
According to Hubspot, audience segmentation is used by at least 30% of marketers to help increase email engagement. Some brands have seen strong improvement through a combination of hyper personalization and email marketing.
For example, Naked Wine, an e-commerce wine company, successfully uses this tactic to personalize wine selections for their customers. Using customer reviews, they tailor their customer recommendations based on preferences shared by similar target audiences. With this strategy, Naked Wine saw an improvement in overall email engagement and a 40% increase in campaign conversion rate.
Using segmented email lists can help your sales team time align its outreach efforts with customer needs. Your team can track lead engagement to pinpoint when potential customers are gearing up to make a purchase.
Key Takeaways
Shortening the sales cycle is a great way to increase ROI during an economic downturn. With customers spending less time in the sales cycle, resources are freed to engage new leads and attract new prospects. Using hyper personalization can help your team strengthen customer relationships while simultaneously introducing new leads to your brand.
By segmenting audiences and ensuring relevant information is reaching clients during their customer journey, your sales team can pitch your product in a timely manner. Hyper personalization relies on up-to-date data and automation to run smoothly. Incorporating this strategy with a techstack that includes a lead generation tool can help boost your success rate.
Take time to understand your current customers. Evaluate the ways in which your products are meeting their needs. This information will help attract similar leads, while providing valuable insight into the ways clients interact with your brand.
Plan content accordingly, and utilize trigger points to get relevant information into the hands of the most eager customers. By having content ready for all stages of the sales cycle, communication can help prospects make informed purchases.
Automate processes to free up time and other resources for sales and marketing teams. By allowing technology to play a key role in this strategy, your team can avoid human errors and plan content with the most accurate data points.
Increase brand loyalty by promoting new services or product lines to satisfied customers through email marketing. Utilizing email for continued communication, even after the sale has been made, can help retain clients and encourage repeat purchases. Targeted outreach helps demonstrate your willingness to meet customers' needs.
Get started with a free Leadboxer trial today to experience what quality lead generation, lead management, and easy integration with the popular tools you already use can do to improve your bottom line!