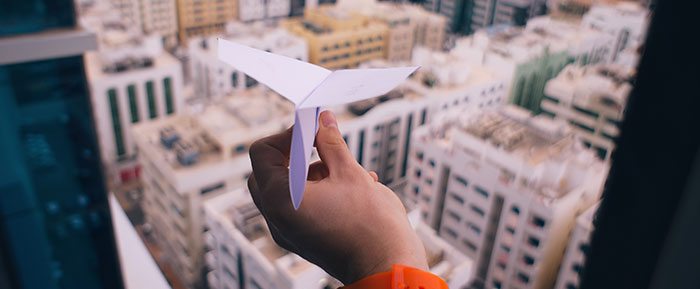 We've written countless articles on topics ranging from marketing to lead generation ideas and everything in between. This time, we decided to write a short piece about the unsung heroes of the Internet – Alerts!
What is it?
Alerts, or notifications, are specific messages sent by an agent that contain personalised and actionable content when a pre-determined event occurs. Terminology aside, what it means is that if you are looking forward to something happening, an alert is a great way to get informed the moment it happens.
Alert messages first emerged from the study of personal information management (PIM), the science of discovering how people perform certain tasks to acquire, organise, maintain, retrieve, and use information relevant to them. Those studies first appeared in the 1970's and 1980's when people started realising that computers can "think" and process information and can be used to augment the human intellect.
Who does it right?
Alert notification is a natural evolution of the concept of RSS (Really Simple Syndication); a type of web feed that makes it possible for people to keep up with websites in an automated manner. In other words, RSS feed helps users keep track of many different websites and provides them only with content of interest.
Take as an example Google Alerts. It is one of the hidden gems of the search engine colossus. It is a really powerful tool that allows you to keep track of trends, articles, news, jobs, and even when someone is talking about you!
If you are on the business side, notifications are also a great way of keeping customers engaged with your company. As a marketer, this is one of the hardest parts of the job – keeping your company viral. With the proper alerts, you can increase the lifetime value of your customers and their retention with something as simple as an e-mail.
Why do you need it?
Imagine how hard it would be to keep up with everything new that is happening if there were no alerts or notifications. You'd have to sift the internet manually through thousands upon thousands of articles and unrelated information for this one page of valuable insights. Horrible!
The good news is that nowadays virtually every organisation offers some kind of alerts in order to inform customers about some new product, event, or an update. As John O'Farrell, well-known venture capitalist, puts it "This generation already expects invisible automation from companies and the next generation will expect it even more." If you are a company, you can't afford not to use some kind of alerts or notifications to keep your customers informed.
At LeadBoxer we've also incorporated smart alerts as per countless requests from clients. We use them to inform our customers in real-time about specific companies visiting their websites and the top daily/weekly leads. You can get as specific as "inform me when I get a visit from a company in the Health industry with more than 200 employees" and get notified via e-mail or even SMS! How cool is that?