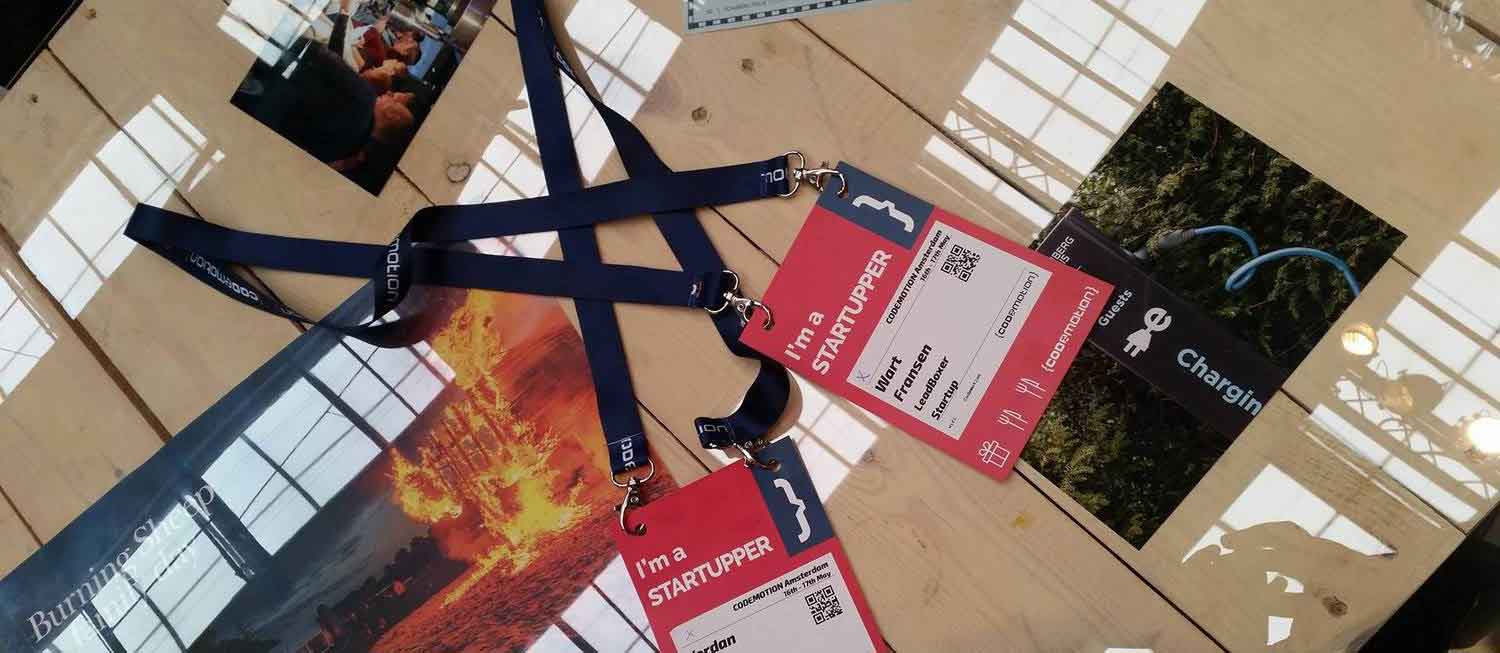 Codemotion is the biggest tech conference in Italy with an international network of 40,000 developers and 350 speakers; It is organised by developers for developers; an ecosystem devoted to innovation and coding.
Codemotion 2017 Amsterdam
On 16th and 17th of May, Codemotion came to Amsterdam for the first time and LeadBoxer was invited to participate as part of the Startup representatives during the event. We had a blast, so we decided to write a short piece on the best moments of the event.
During the two days we got to meet and talk with some of the great tech minds that attended as well as listen to amazing speakers such as Twitter's Terri Burns, Uber's Dustin Whittle, Atlassian's Vincent Kok, and IBM's James Thomas. We also loved the closing keynote speech by Nathan Marz – "Build it and they will not come: being a programmer in the 21st century".
Start-up Corner
In our corner of the "room" were some of the most highly disruptive startups of the Amsterdam scene, as well as old friends from the Rockstart accelerator program such as PastBook, Cupenya,  and Impraise. We got to meet many developers, engineers, pitch and showcase our product, as well as network with international companies that were visiting the venue.
We heard there were also some amazing labs to attend but unfortunately we had to tend to our booth and talk with visitors. Next year for sure!
Which were your favourite Codemotion moments? What is the most provocative idea or quote that you can't get out of your head?
We really enjoyed our two days and can't wait for the next Codemotion! Thank you for the opportunity to show LeadBoxer to the developer scene and talk Big Data with all of you!
If you follow LeadBoxer's travels, you can check our previous article from when we visited the Dublin Tech Summit, here.
Cheers,
LeadBoxer team