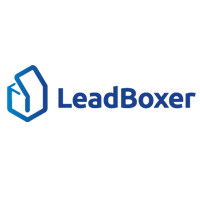 As we get ready to head to Las Vegas for CES, we are looking at all of the latest CES 2017 rumors. We're excited about what technology is going to be unveiled at the event in January (and you're probably just as excited!).
One rumor that recently caught our eye is that Apple may (finally) release an updated iMac at the Consumer Electronic Show in Vegas. Apple has been working on the next generation iMacs for a while now, and people thought they'd be released at the company's recent October event. However, since the new iMac lineup wasn't revealed in October, all signs point to the iMac refresh potentially coming in early 2017. 
Most people are speculating that Apple will reveal the iMac at an Apple event in March 2017, but, recently, the rumor mill has started talking about the likeness of this being pushed forward to CES 2017.
The Specs of the New Machines
It's being reported that the 2017 iMac will have a 5K retina display and offer a Touch Bar like the one that can be found on the newest MacBook Pro model.
There are also a lot of rumors floating around that the new iMac will sport the Intel Kaby Lake processor. These processors aren't expected to be ready until the end of 2016, which is likely why there was no new iMac released in October.
The Features of the New Machines
With a lot of rumors about the new iMac floating around, it can be hard to figure out which ones are the most reliable and realistic. The most interesting rumors that we've spotted are that the machine will be ready to support virtual reality (VR) and also come with a very powerful GPU to make the user experience much better.
It's also expected that the new iMac will come with flash storage and become both slimmer and lighter than the previous generation iMac.
Lastly, it's expected that it will gain Touch ID and USB Type-C Thunderbolt 3 ports.
When Will the New iMac Be Released?
Rumors are growing that it will debut in early 2017, and very likely at CES 2017. In addition to new iMacs at CES, we may also see the iPad Pro 2. However, it's much likelier that we will see iPad Pro 2's launched at an Apple event in March of 2017.