Update notes for the latest changes and improvements:
More Dashboard improvements
Visualize your Segments on your dashboard
You can now select any of your Segments in the dashboard and the graphs and chart will visualize this subset of your data.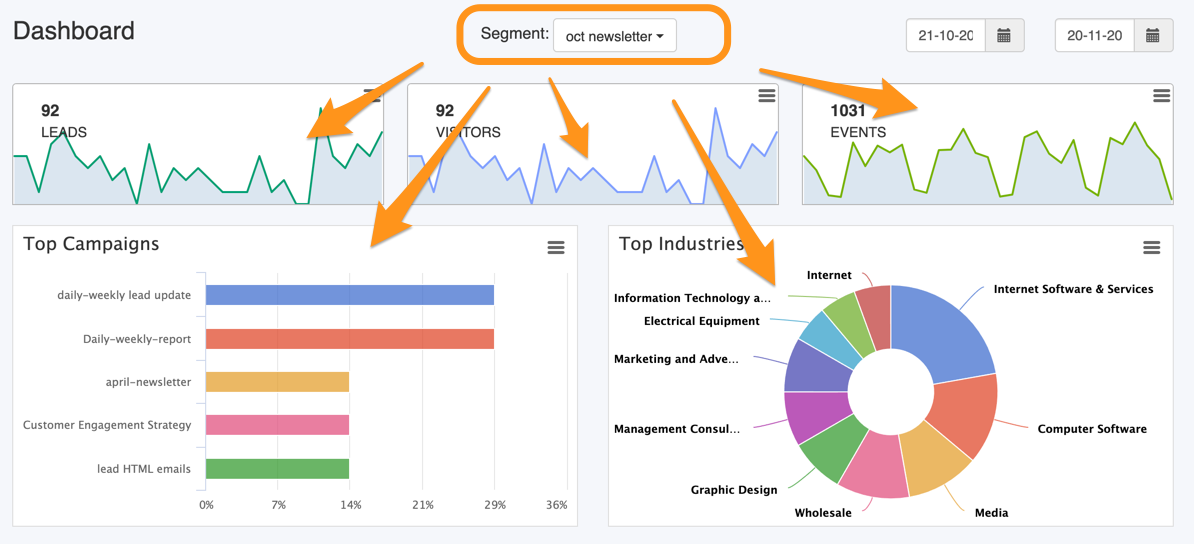 Slice and drill-down to accounts view
You added the option to 'slice' the data on our dashboard, by clicking on any of the donut chart pieces.
We also added a the option to drill down directly to the accounts view.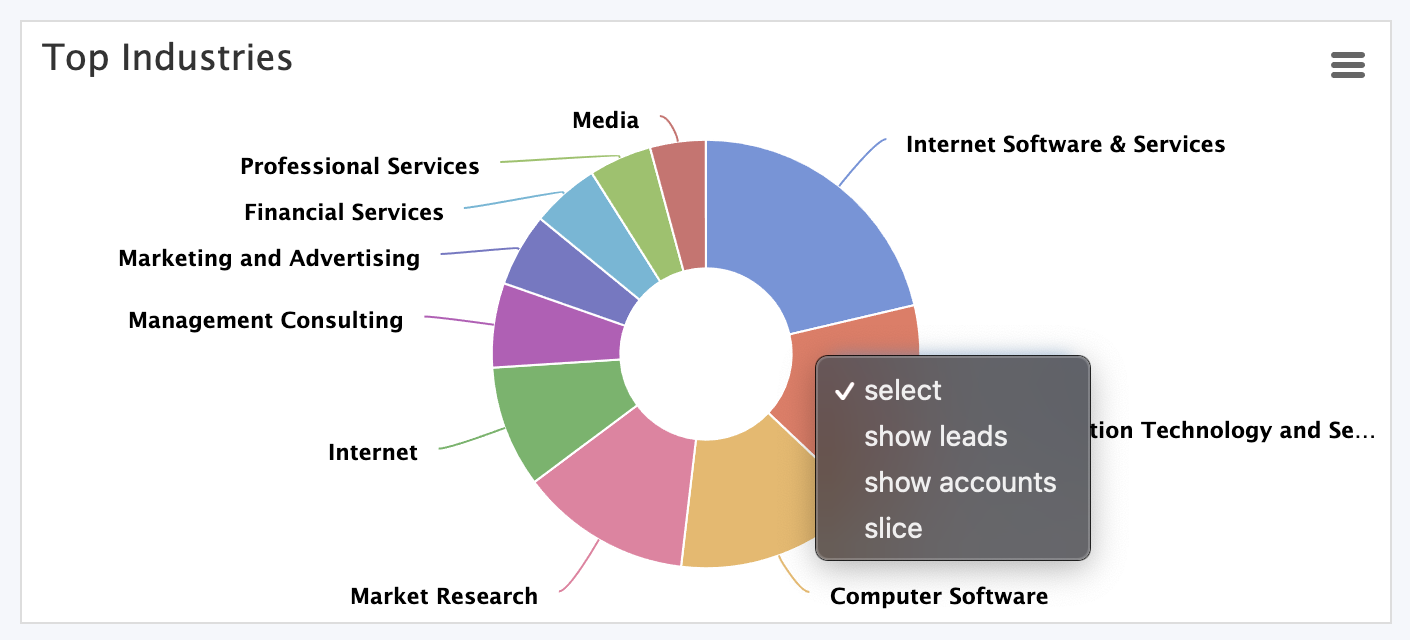 Once sliced you can see these labels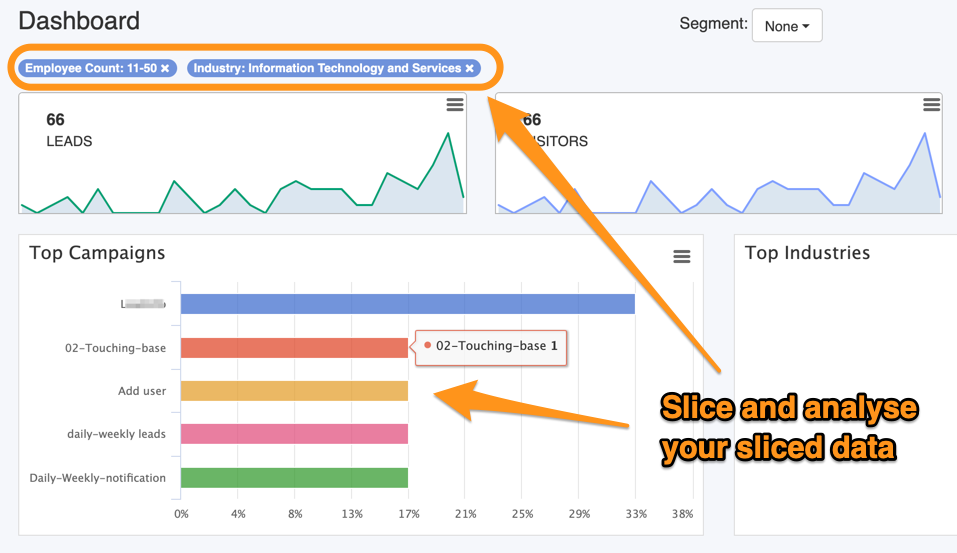 Minor improvements on the dashboard:

added Loading message
added spinner icon during loading
made the slicing labels pretty
improved the header-bar for better screen usage
improved the styles for top organization widget
Further updates
Ordered the Segment list alphabetically so its easy to find the Segment you are interested in
Fixed minor bugs