Update notes for the latest changes and improvements:
Set or change ownership of Segments
You can now (as an Admin) change ownership for all segments in your account. This is useful if you want to create or modify segments for your colleagues or clients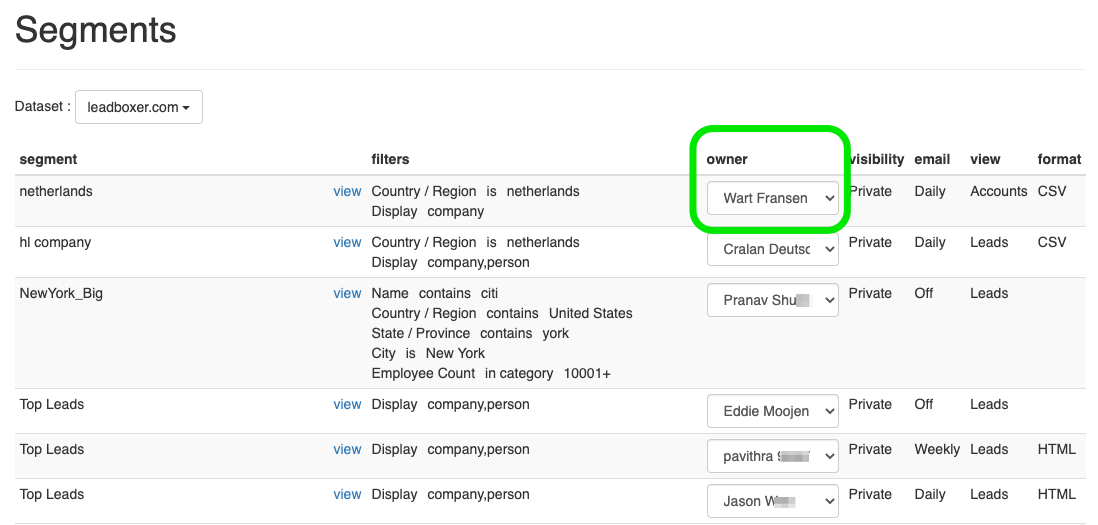 Search in Accounts view
We have added the search feature to the accounts view, meaning you can now search for specific datapoints as grouped per account. You can also save and use existing segments that use Search queries.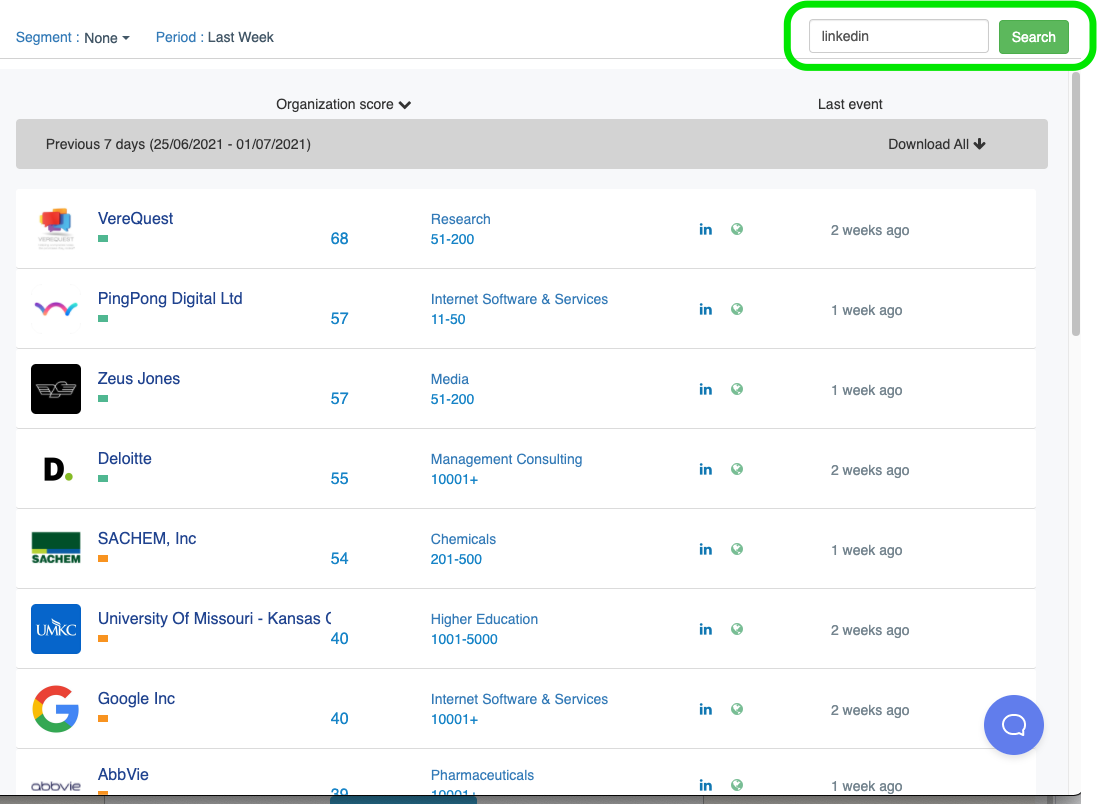 Custom date-range in accounts view
Looking to group leads into accounts over a specific date range? Now available using the improved date-range selector.
Infinite scrolling in stand-alone Leadcard
Going forward: when you open a lead in the stand-alone lead-card view, you can see entire history as far back as we have measured/ tracked.
Further updates
Added search values to Segments Overview
Referrer value in click / activity stream
API fix for Pipedrive integration
Fixed minor bugs