Summer updates
We've implemented many changes and improvements over the last few months. Highlights:
Company profile improvements
We cleaned up the Company Profile and added company address, phone, founded date, company type, status.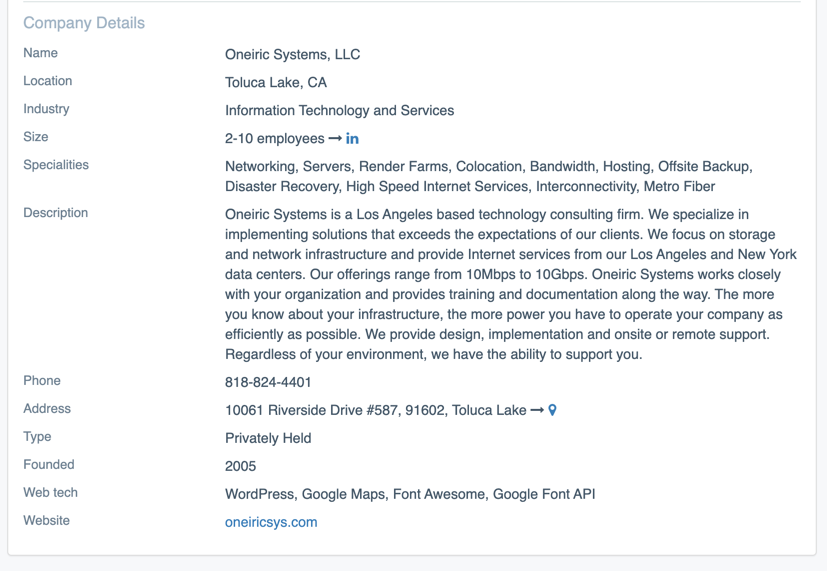 Pipedrive
Added the option to turn off automatic deal creation.
Fixed a bug so that hidden leads are now no longer synced to Pipedrive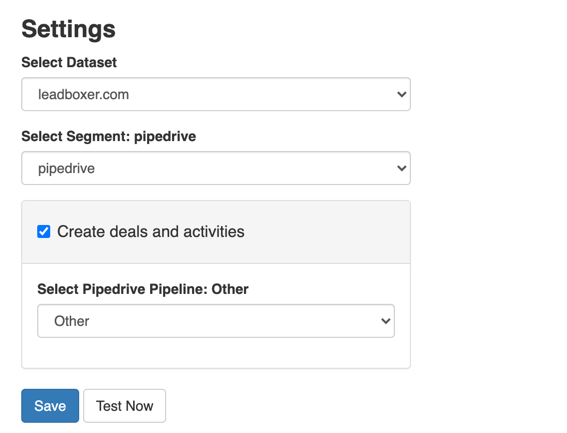 Mailchimp custom fields
We added the option to import any custom fields that you have specified within your Mailchimp audience lists.
This means that if you have any additional fields in your Mailchimp database, we can grab these fields and add these to the profile of the lead or customer.
Contact us if you would like to set this up
Google BigQuery integration
We can now automatically upload all your raw or filtered behavioural web & email data into Google Big Query tables.
This enables you to analyse and query your raw web analytics data in ways you would not be able to in Google Analytics or any other major web analytics platform.
Note: This integration requires a Premium plan.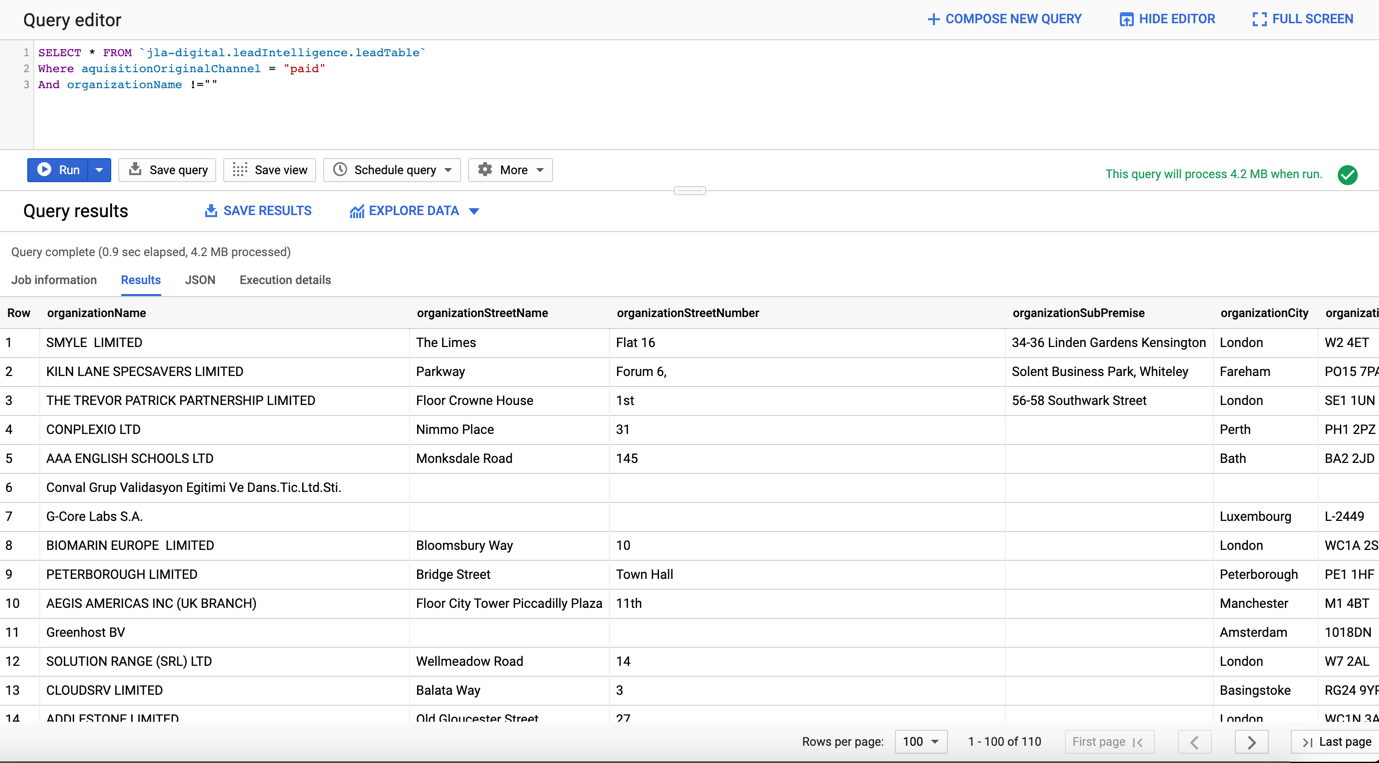 Bonus: easy connect to Google Data Studio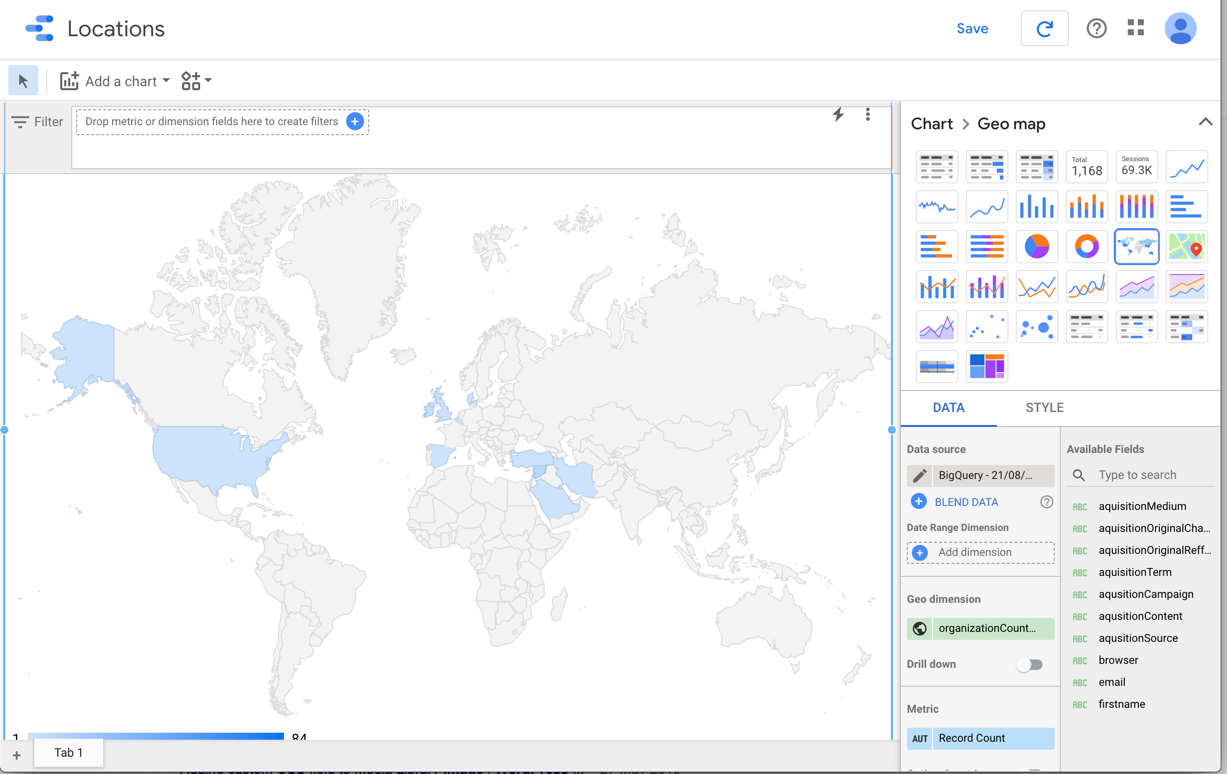 Web Technology enrichment
We can now enrich leads and customer companies with their web technologies.
Meaning we will show all the technology and products used in their main website.
Note: This integration requires a Premium plan.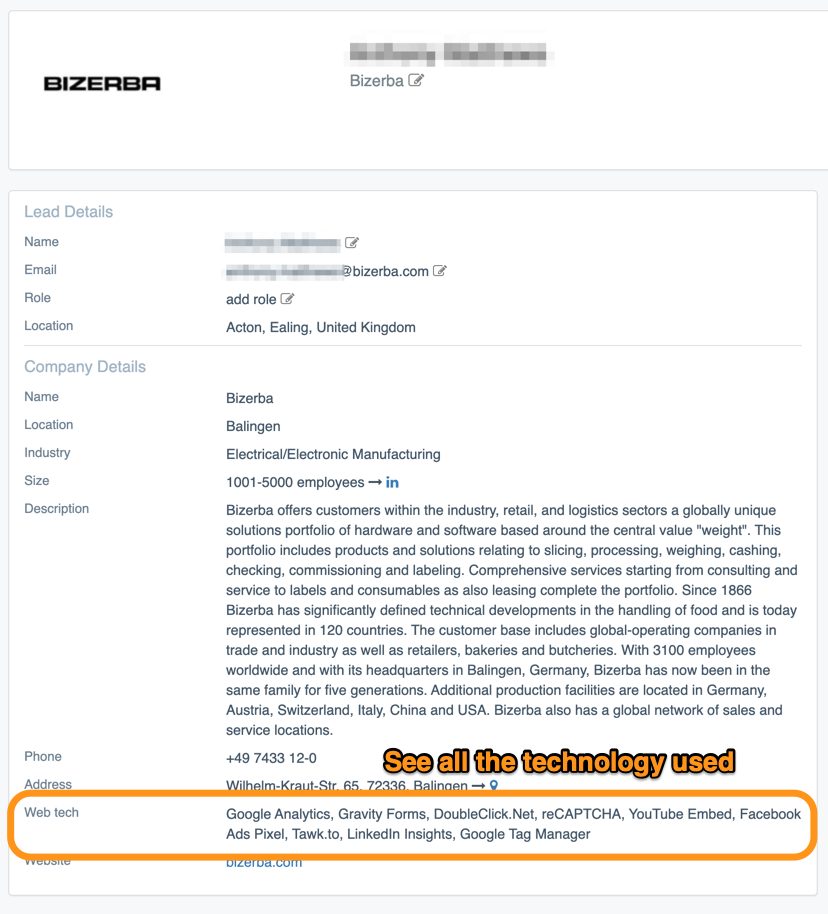 Clearbit Integration
You can now add a Clearbit API key to enrich your leads from their person and company database.
Note, this is a paid service from Clearbit
More Logos
We have added a new source for logo enrichment based on domain names. You will see more logos in the LeadBoxer application.
Other Updates:
Select today, yesterday, last 7 days and last 14 days in the Accounts view.
We unified all company related fields into Organization* fields
In the download spreadsheet, we cleaned the Company name field