Although email marketing remains a popular marketing tool for many industries and brands, few realize that email tracking is a crucial tool for optimizing your business's marketing strategy. New email tracking software and tools are constantly improving. But one thing that remains critical to the success of any email marketing tool is the email tracking pixel.
According to data from OMC, 19% of all "conversational" emails contain an email tracking pixel to aid in marketing campaigns and other lead conversion strategies. With millions of spam emails on the web, tracking pixels are often noted as a primary reason many email users block certain features. When used correctly, tracking pixels enhance customer experience through personalized, targeted content.
Keep reading, or use these links to "jump" ahead: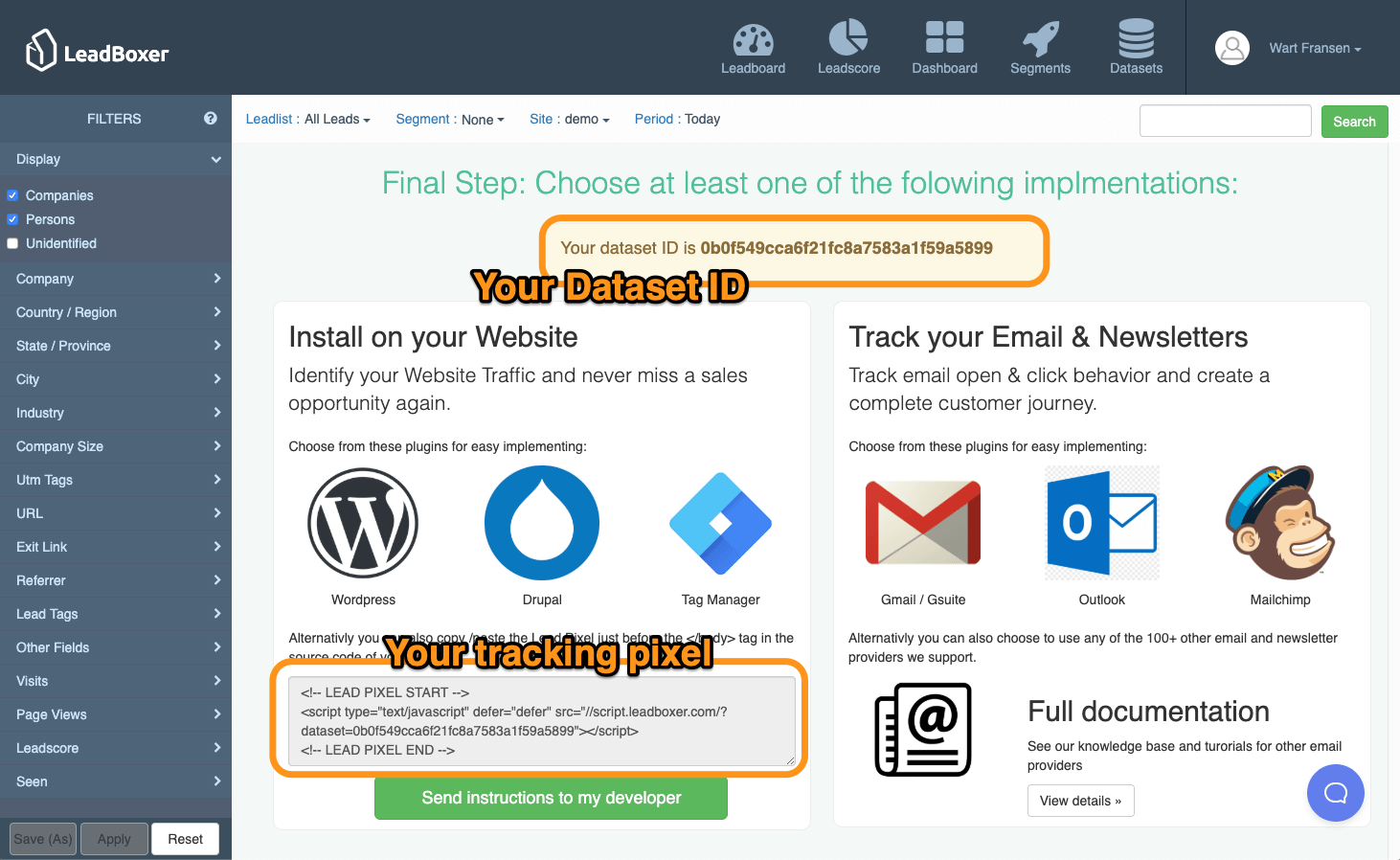 What are Tracking Pixels?
While there are many ways to create and name a tracking pixel, the most common form of it is a 1 pixel-by-1 pixel transparent image. It's placed somewhere in the body, title, header, or footer of an email.
Marketers often use email tracking pixels in targeted email campaigns sent to a small group of subscribers. In order to prevent spam being sent to the entire email list. They are useful for gathering information about individual customers or subscribers such as browsing habits. So that individuals can be grouped for future campaigns.
Using a tracking pixel within an email campaign allows the sender to know:
Whether the recipient received the email
Whether the email landed in a folder other than the inbox
If the email was read or clicked on
What time and where the email was opened
If any links or advertisements within the email were clicked and followed
Limitations
At its base, an email tracking pixel is an image. The image is either a PNG file or a GIF file and must be downloaded in order for it to send information to the sender. The receiving server then downloads the image for correct functionality. And can block it in some cases.
Information received from an email tracking pixel can be hindered in a few ways:
If the recipient is automatically blocking images from loading.
When the recipient is displaying all content as text in received emails. This will block the tracking pixel.
If the recipient has software to block email tracking downloaded.
An email tracking pixel is unable to relay information back to the sender when any of these options are enabled by the recipient. Pixels provide valuable insights and are an advantageous tool for any email marketer. Even though there can be limitations to a tracking pixel because of a user's setting choice.
When you use a tracking pixel, an email that is opened counts either when the images in the email are loaded. Or the user clicks on a link in the email even if the images are not loaded. Once the user opened an email, its data gathered and transmitted back to your email tracking platform. Where it is used for customer relationship, experience management, and in demand generation marketing strategies.
While they function similarly to internet browser cookies, cookies can be blocked by the user. Email pixels cannot be overtly blocked unless the user uses additional software. However, if tracking pixels are overused, they can significantly slow down your website.
Websites that are overloaded with tracking pixel tags lose traffic and render the pixels ineffective. Avoiding pixel tag malfunctions and website tag bloat is crucial to keeping customers coming back to your website. Overusing tracking pixels can slow down your website. This can cause inefficiency and an oversaturation of usable data that simply becomes confusing.
Benefits
LeadBoxer specializes in email tracking. And relies on tracking pixels to achieve one thing: to create in-depth and accurate insights. They allow your brand to leverage compelling data for a competitive edge.
Email tracking pixels are the technical component that enables software access to various marketing information. The benefits of tracking pixels are also representative of the improvements to technology that have allowed for increased consumer insights.
Using an email tracking pixel has many benefits. On the surface, they offer your marketing campaign a variety of insights into one or more potential or current customers. This can help you personalize your email content for a targeted audience. At a deeper level, email tracking pixels are proven to increase click-through-rate. And also the likelihood of lead conversion.
You can also use tracking pixels for a variety of email marketing campaigns and account growth. While they can be tools to gather marketing information about groups of consumers, they are also useful as tools to reassert the importance and relevance of your products.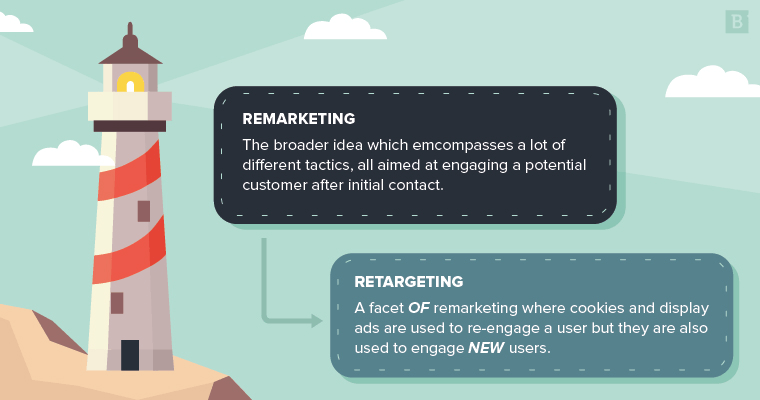 Retargeting Vs. Remarketing: Does it matter?
Retargeting or Remarketing campaigns are essential to reminding customers that your product exists and is worthy of consideration. Remarketing is slightly different from retargeting. This type of campaign focuses on reintroducing a current product offering. Often with the release of new improvements and updates in order to show that your company continues to innovate.
Remarketing campaigns work best with cross-selling and up-selling content offerings. And email tracking pixels offer a powerful tool for tracking these campaigns. When multiple products are featured as content within an email, it is useful to know which customers click which products. So that those customers can be included in further targeted campaigns.
This method of tracking customer product interest so that they might be included in a more targeted campaign is called retargeting. Retargeting campaigns are often most effective as the next step of a remarketing campaign. So that content is tailored to a specific, small audience likely to lead to a conversion.

Other Kinds of Campaigns
Tracking Pixels are not only useful for retargeting and remarketing campaigns. But also for any kind of email that you want your audience to see. Whatever product your brand is selling, whether it be software, marketing services, or high-end fashion, email marketing campaigns are still a great way to remind your customers that your brand is worth exploring.
Although the tracking pixel works essentially the same way, regardless of what kind of email you are sending, your brand can decide which insights you want to focus on based on the type of email campaign. For example, if your company wants to focus on getting the brand out with a welcome campaign or a standard promotional campaign, then you might focus on simply who clicks on a link to visit your page. And some basic background about the customer.
Once it's determined which customers have shown initial interest in your brand or product, you might decide to run a new kind of campaign. It will be focused on finding out what products customers are most interested in. Or what parts of your website are most visited. Email tracking pixels attached to campaigns such as a seasonal, connect-via-social, or a cart abandonment campaign could all give you further insights into the interest level and buying habits of your customers.
After customers made a purchase or visited your website a few times, you can follow up with a newsletter, post-purchase drip, or re-engagement campaign. These campaigns, if instilled with a tracking pixel, can all continue to give insights. This can help you retain long-term customers through promotions, giveaways, and other benefits.

Tracking Pixels Improve Customer Experience
Tracking pixels are extremely helpful for customer experience management (CEM). CEM is the overall customer journey map for either a single customer or a group of customers. The information gained from tracking pixels not only gives you insight into specific details that you can use to market with greater success. These details can also help you organize and classify customers based on desired information.
The process of leveraging these tracking pixels to reveal buyer information begins with an audit. The technical process of running an audit on the performance of email tracking pixels starts with implementing a tag inspector scan. This scan runs diagnostics on issues related to your pixel tracking tags. These issues affect load performance, security, and privacy factors such as third-party website tags.
Managing tracking pixels accurately and efficiently ensures that your website avoids website tag bloat or tracking pixel overuse. Tracking pixels improve customer experience. Because brands are able to better predict the kinds of content or products that an individual or group of customers are interested in. Leading to increasingly targeted conversions.

Looking for More Help?
Using email tracking pixels to identify website visitors, control your data, and create compelling content in one place propels your brand toward creating a unique relationship with customers who are seeking distance from brand fatigue. Contact LeadBoxer to learn more about how its streamlined, user-friendly platform can help your brand generate quality leads.