Whether you're a small local store, a tech startup, or a freelancer, lead generation is how you grow your business. There are a wide variety of ways to grow leads, so how do you decide which tactics to use?
In this post, we are going to share a handful of magnificent lead generation ideas that will help you gather new, targeted sales leads. When you are able to discover more new leads, you are able to unlock new business growth opportunities.
Let's dive right into our 5 magnificent lead generation ideas.
1. Create a giveaway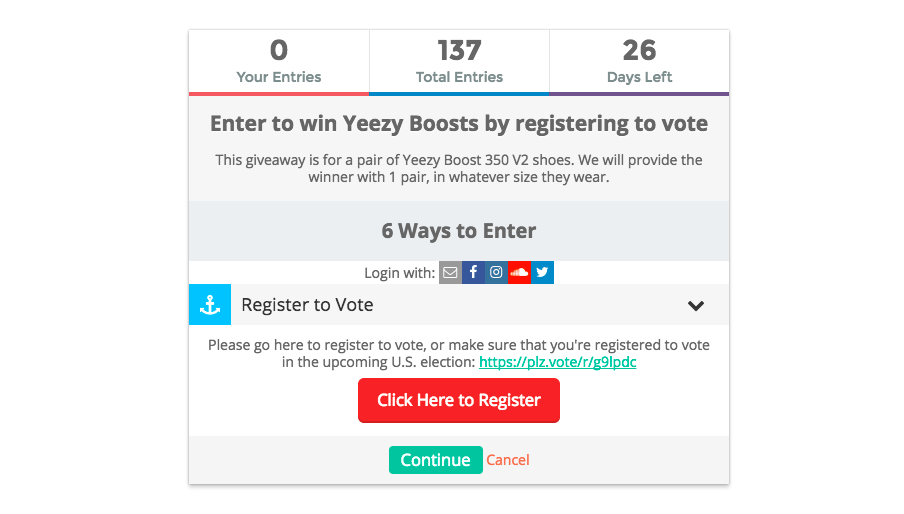 Launching a giveaway is one of the best ways to discover new clients or customers using social media. Giveaways are a great way to leverage social media to grow your revenue. When you launch a giveaway, you'll gain more social media followers (who may share your content later down the line) and you'll also be able to gather tons of email addresses.
Using a tool such as Rafflecopter to launch your giveaway will allow you to start collecting social media leads within hours (or even minutes). Rafflecopter lets you direct people towards your Facebook page, gets people to follow you on Twitter, gets people to Tweet about your giveaway, allows you to collect email addresses from giveaway participants, and much more. The results will be obvious and your business will reap the benefits of a giveaway over time.
2. Search engine optimization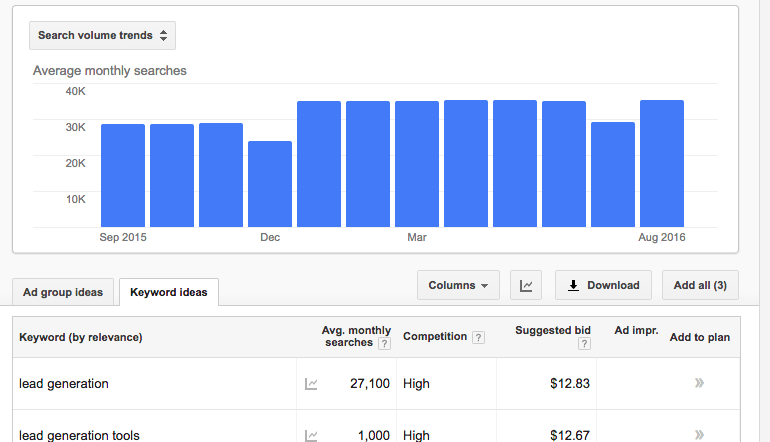 For a publication, search engine optimization (SEO) is about increasing page views in a typically untargeted way so that more ads can be displayed. For a business, SEO is about increasing website traffic from search engines to bring qualified sales prospects into the sales funnel.
Search engines can be one of the best tools for marketing any business. If you have success with SEO, you'll gain new customers faster and essentially for free. To win the SEO game, you should have a strong content marketing strategy that provides information that your target audience will find value in.
To get started at using SEO to your business advantage, you can so some of the following things:
Use the

Google Keyword Planner

tool to do keyword research and discover keyword opportunities.

Spend time examining what your competitors are or aren't doing well with a tool like

SimilarWeb

.

Use a tool such as

Buffer

to make sure you are posting links to your content and website on Twitter, Facebook, and other social networks.

Try to get influencers, clients, and partners to add links to your site in places. When more sites link to you, Google perceives your pages as being trustworthy. When Google knows your site is trustworthy, you'll rank high in search engines.
3. Use website traffic identification software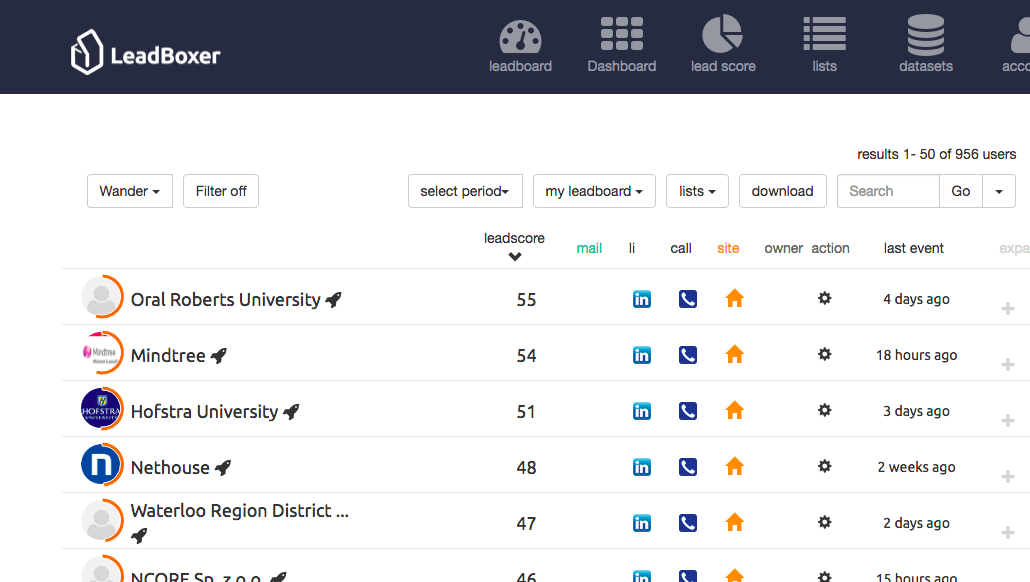 One way to get more value out of your website traffic is to install traffic identification software. A great tool to use for this is LeadBoxer. When you use LeadBoxer, you will be able to find new sales leads for your business, gain fantastic insights about your website visitors, improve lead qualification efforts, and discover new revenue opportunities. If you would like to try LeadBoxer for free, you can click here to do so.
4. Retargeting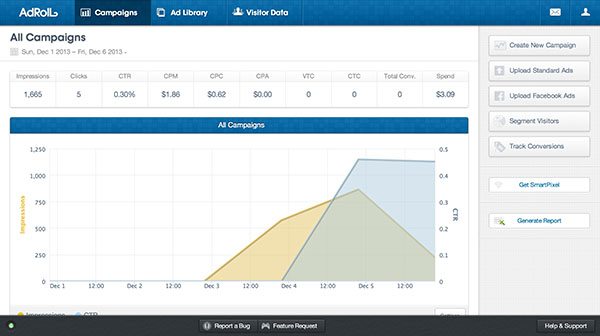 Retargeting campaigns can be a fantastic way to bring website visitors back to your website multiple times. This is valuable because the more often that a person visitors to your website, the likelier it is that the visitor will become engaged with your brand and turn into a lead. If you would like to quickly get your first retargeting campaign going, you can do so on Facebook or with banners using AdRoll.
5. Always focus on optimizing your website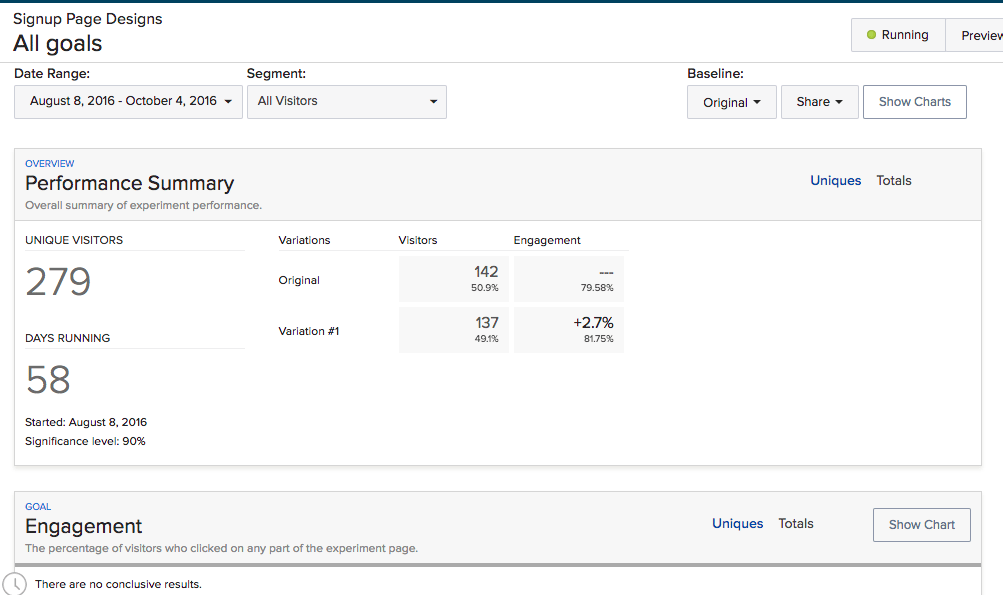 If you want to improve your lead generation efforts, you should always be optimizing. Optimizing means doing some of the following things:
Use a tool such as

Optimizely

to A/B test your landing pages.

Find way to make forms shorter.

Try adding trust elements such as testimonials, security seals, and more to different parts of your website.
Why should you try these lead generation ideas?
Using these lead generation ideas you can find plenty of new opportunities to grow your business. By doing things such as creating giveaways, improving your SEO, using traffic identification software like LeadBoxer, using ad retargeting, and focusing on optimizing your website, you make sure that your business grows steadily.