Effective lead generation is more than using a specific tool. However, tools make our lives easier and allow us to generate leads at scale. Knowing which lead generation tools to use and how others use them successfully can save you a lot of time trying out each solution.
That's why we've compiled this list of lead generation tools straight from sales and marketing experts who use these tools everyday.
Our question was simple, we asked these experts "What is your favorite lead generation tool and why?".
Here are their responses: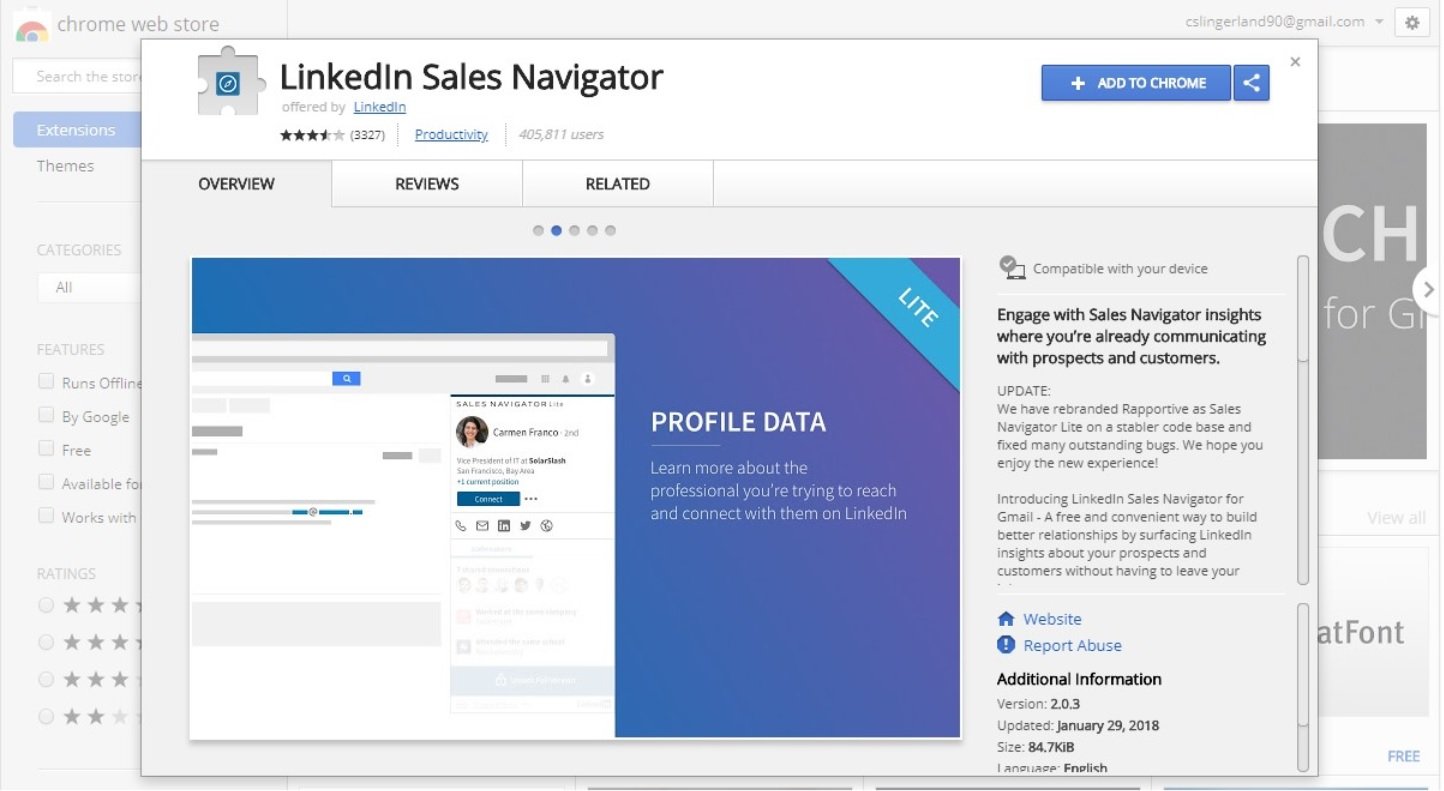 One of my favorite lead generation tools that I've been using for years, is the LinkedIn Sales Navigator Lite extension for Chrome (formerly Rapportive). Once installed on your Chrome browser, the extension populates a nifty little sidebar full of useful prospect information to the right of your inbox within Gmail, like so: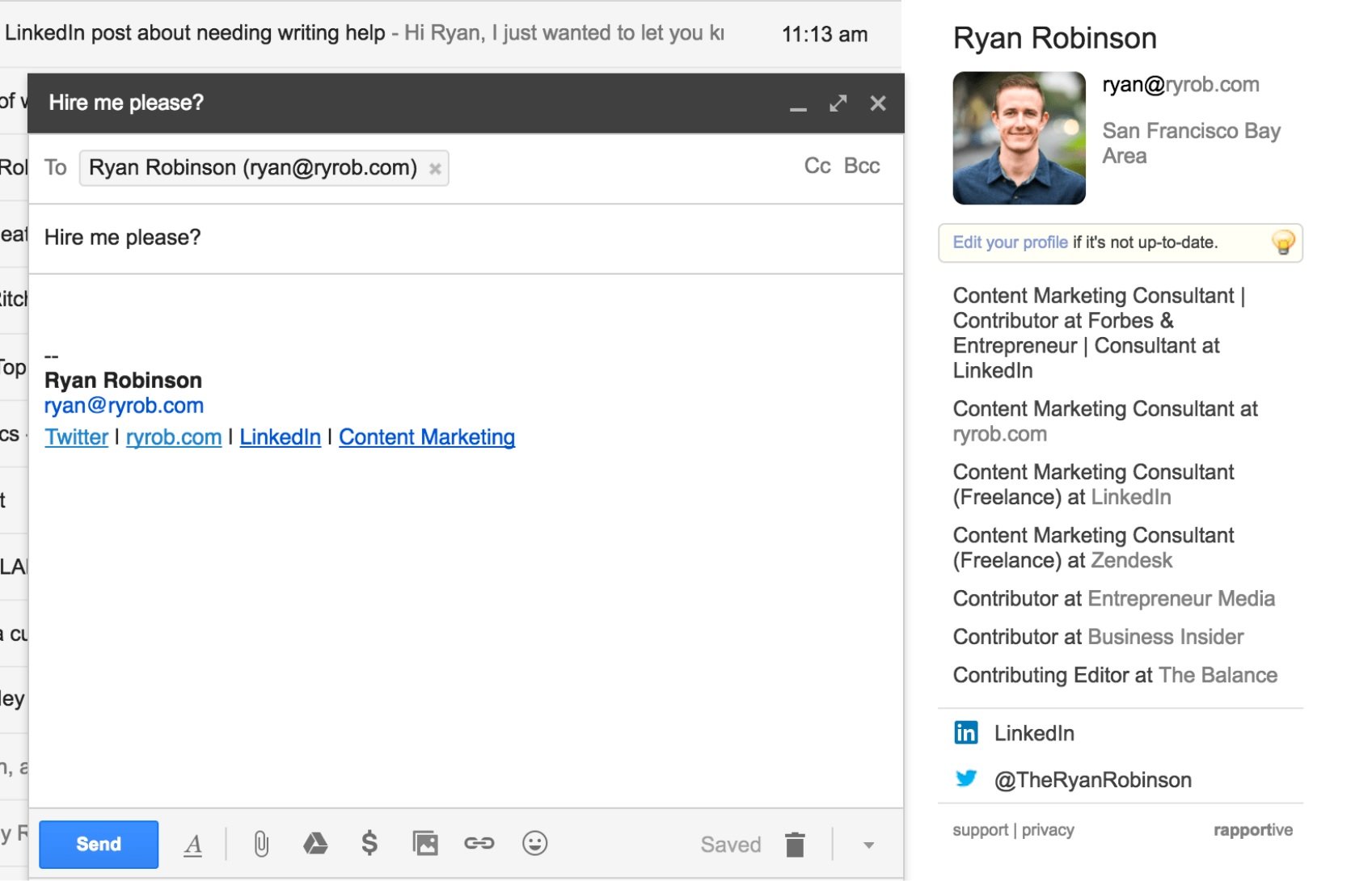 When you hover your cursor over an email address, all of this information will pop up (if the recipient's email address is connected to their LinkedIn profile).
Now, while this tool alone doesn't generate leads for me, it's been useful beyond measure
In helping me scale my extremely valuable B2B client base since my outreach approach is so high touch and my contracts often run into the six figures.
I use the extension to both verify that an email address is correct before hitting send, and to properly research a prospect with the goal of personalizing my cold emails before reaching out. 
If you want more, I also recently wrote an epic guide breaking down several of my most successful lead generation tactics that I would recommend checking out.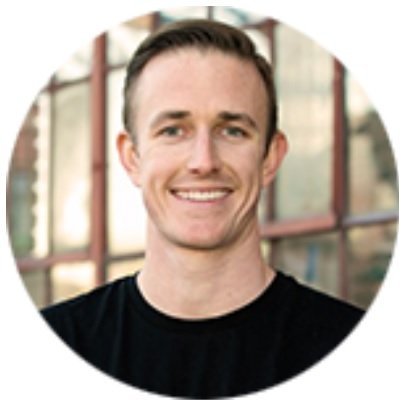 Ryan Robinson
www.ryrob.com
Ryan is a writer and content marketer for the world's top entrepreneurs and startups. He teaches over 200,000 monthly readers how to start and grow a profitable side business on his blog and podcast.
---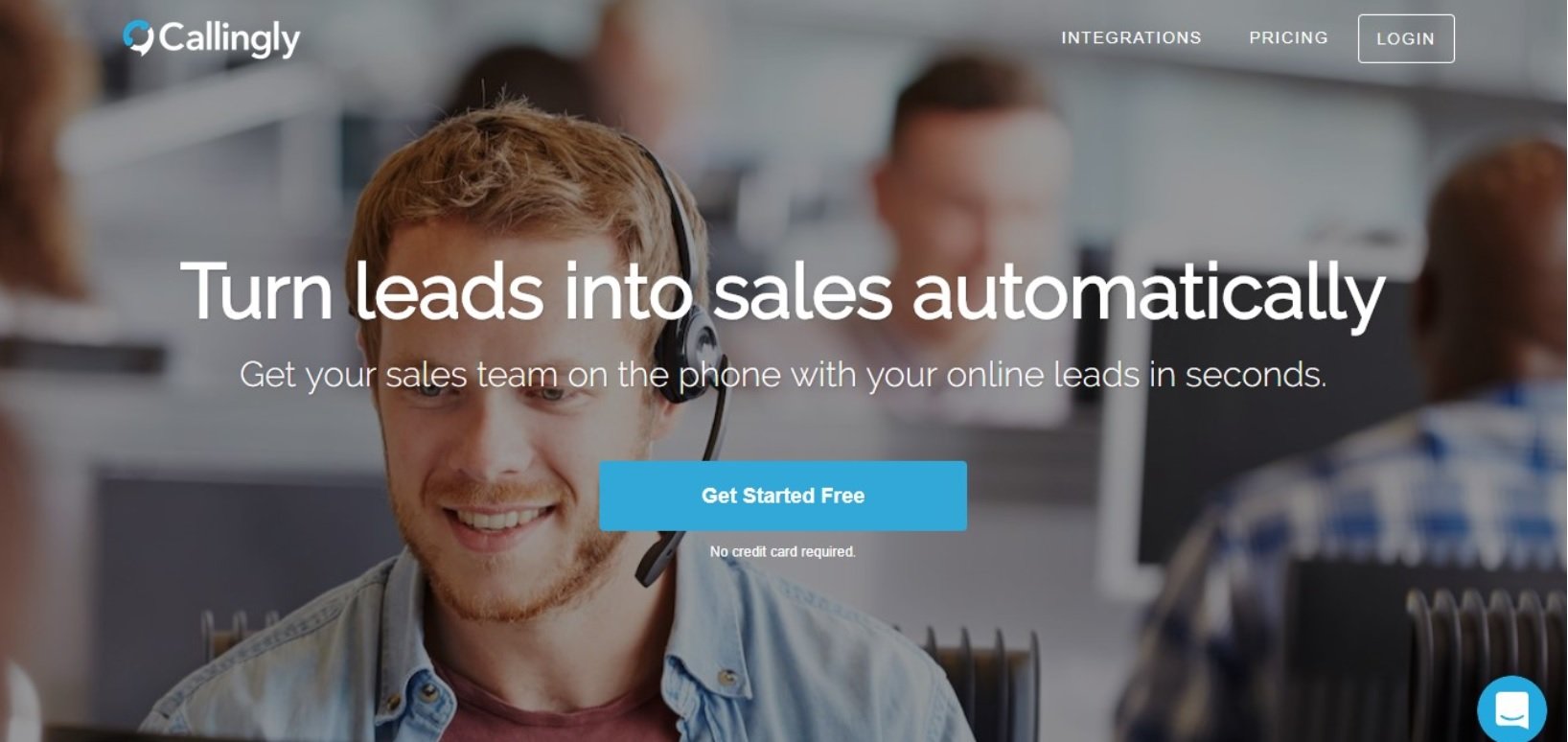 When it comes to collecting leads, it's all about casting a wide net and using lead generation tools that will get people to respond to you. One tool that's underutilized, but extremely powerful is an online form. Online forms are great for lead generation because they're simple to set up, fully customizable, and integrate with many third-party apps.
My favorite lead generation tool is a combo of an online form builder and Callingly. When these two lead generation tools are integrated, calls will start immediately after a new lead is submitted to your form. I love it because your salespeople will automatically get on the phone with incoming leads—it's efficient and effective!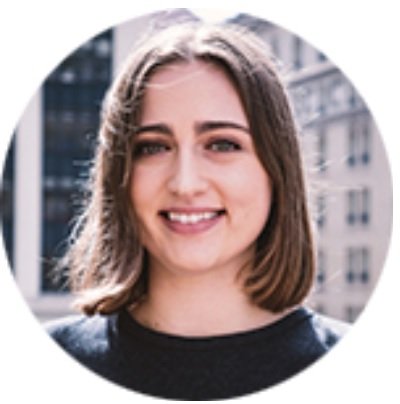 Annabel Maw
www.jotform.com
Annabel is a Marketing Communications Specialist at JotForm, a popular, easy-to-use online form building tool based in San Francisco. Annabel's marketing role focuses on generating leads for press.
---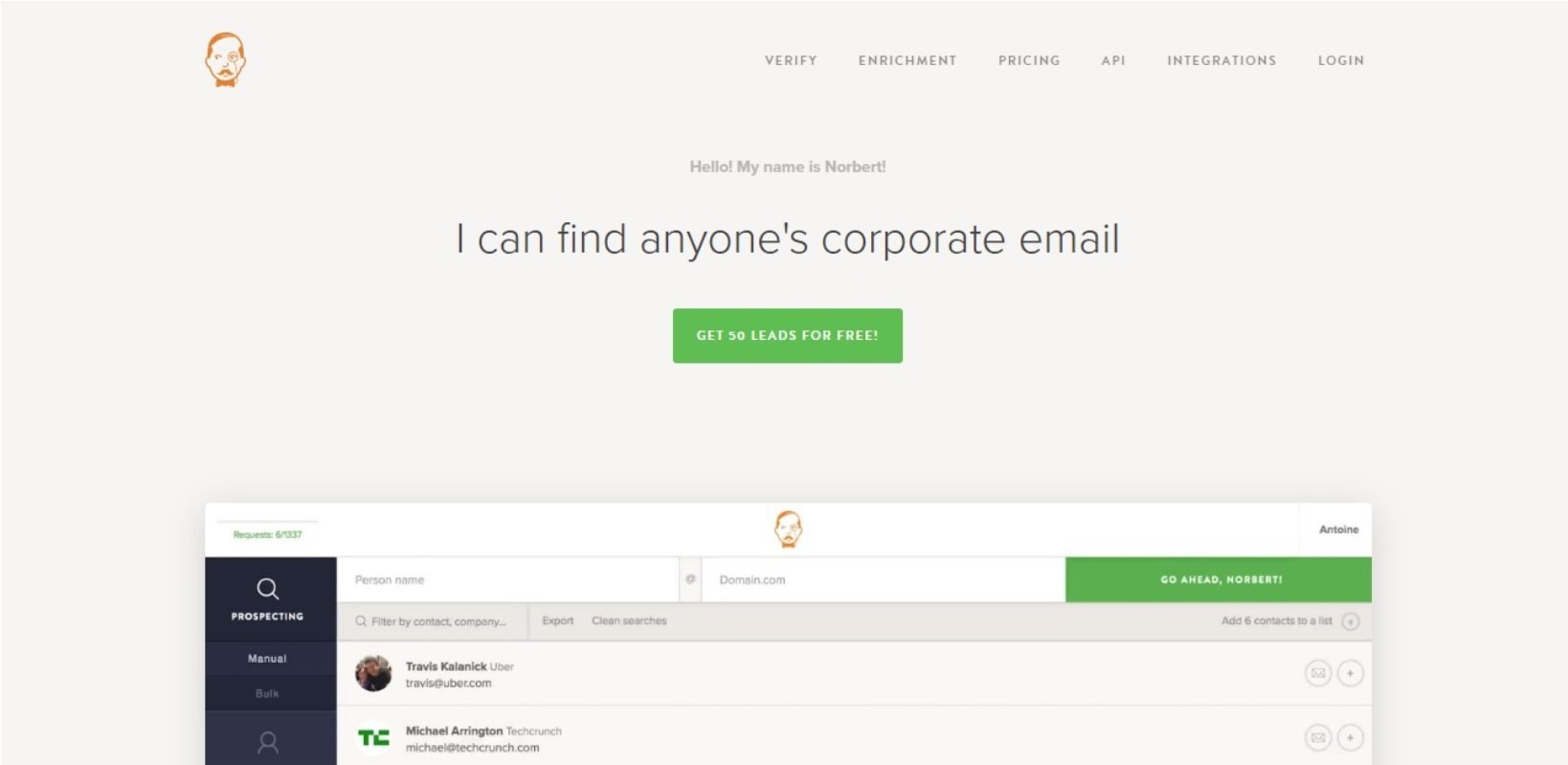 I've recently started using Voila Norbert, and it's the most effective lead generation software I've used. It's simple: you type in someone's name, and their company's URL, and it finds the email associated with that name. I use Linkedin for sourcing the leads, and Voila Norbert for quickly finding the right email.
For a complete list of email tracking tools, check out this list of the best email tracking apps for Gmail and Outlook.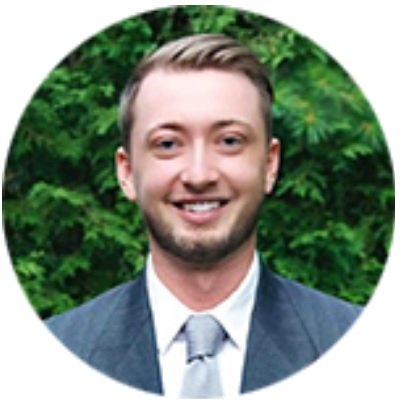 Carter Grieve
www.northone.io
Carter is the Head of Growth at NorthOne, a mobile first banking platform.
---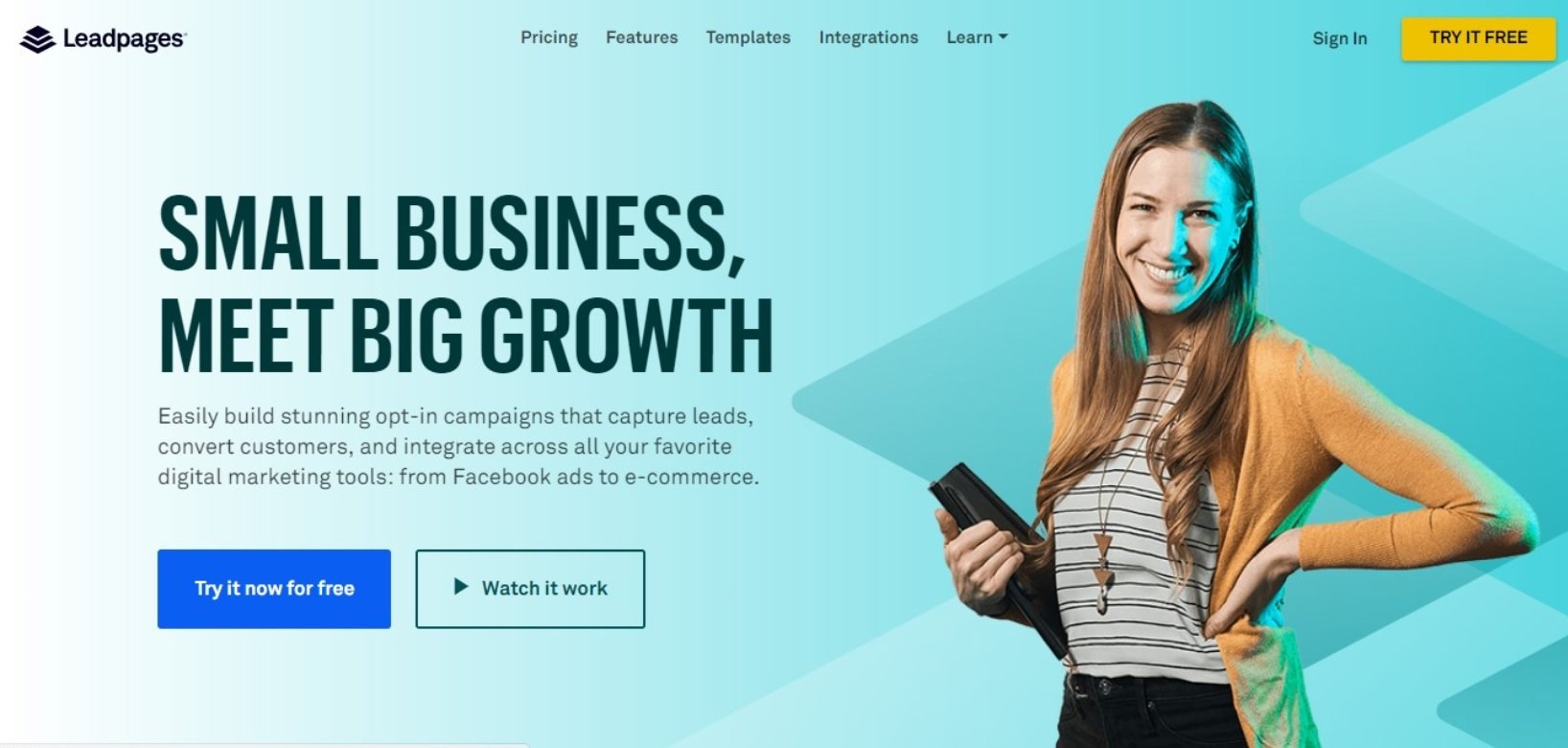 My favorite lead generation tool is Leadpages. There are two very important reasons why I use Leadpages:
Reason 1 – Leadpages Host The Landing Pages On Their Servers
Leadpages hosts all the landing pages I create on their server, I don't have to worry about my website going offline due to my own web host issues. I remember once when I was self-hosting my landing pages and sent paid traffic to it, my web host suddenly had problems and my site went down for a full day. That cost me lots of money. Ever since then, I have switched to use reputable software for my landing pages like Leadpages.
Reason 2 – Easy To Create High-Converting Landing Pages
I have a pretty tight schedule as most of my time is spent coaching my clients. Hence it's important for me to find a software that is easy and straightforward to use, without having to spend lots of time on it. Hence I use Leadpages because I can easily create a highly-converting landing page (which they have already determined from their own tests) and create one in 15 – 30 minutes.
Overall, when determining a good lead generation tool to create my landing pages, I look for reliability (in terms of their site being up) and ease of use. And on both fronts, Leadpages has done a good job for me so far.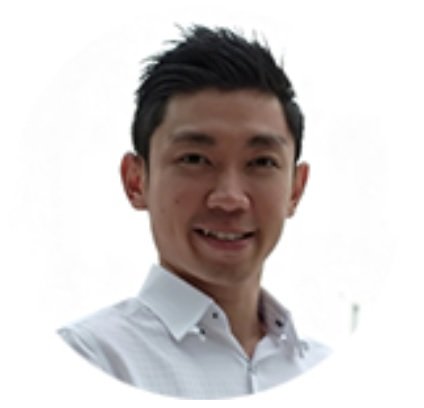 Davis Lin
www.clientacquisitionlab.com
Davis is the owner of Client Acquisition Lab, a site that helps businesses and startups generate leads and find new clients.
---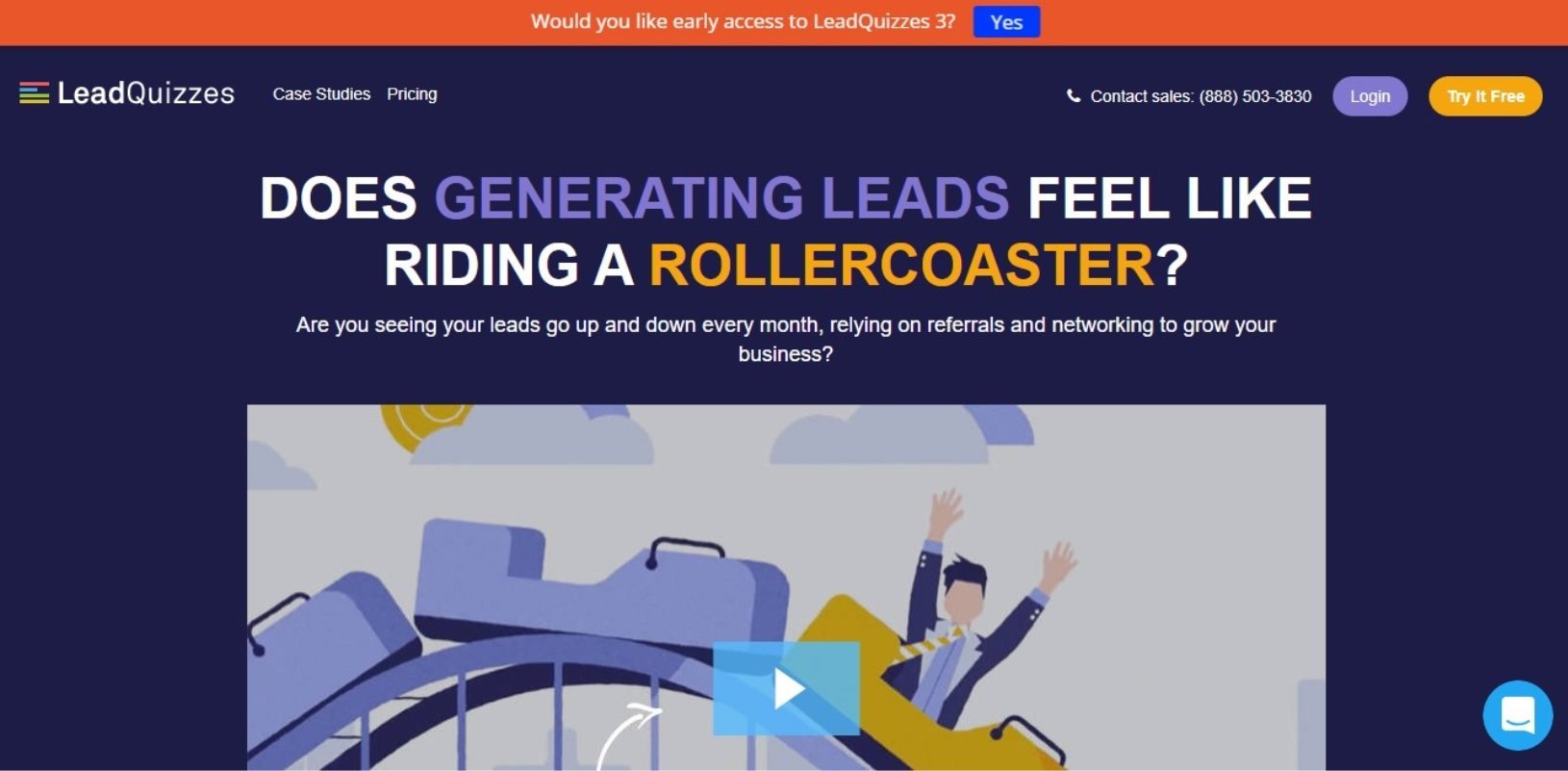 The one tool we've seen that everyone could benefit more from is any kind of lead quiz platform, like Lead Quizzes or Qzzr. With enough creativity, you can think of a quiz (personality or test-your-knowledge) that will fit your audience. Prospects find these interesting or fun in both B2C and B2C. To get their results, they have to first give up their email.
The lead quiz approach to simultaneously creating engaging content and opportunities can lower your lead costs because prospect interest in quiz outcome boosts your conversion rates, reducing the amount you need to spend to get each lead.
More educational content that sells will naturally suggest itself from the quiz you create
For example, with a test-your-knowledge quiz, how do they improve their score? Does their score indicate the need for your product or service? With a personality based quiz, what should each personality type do or buy? If you give valuable info, they're more likely to remain an agreeable lead and not unsubscribe immediately.
Before trying lead generating quizzes, our best lead magnet for our ad agency had cost us over $29 a lead. But when we created a personality based quiz: "Which Celebrity Do You Market Most Like?" those leads averaged $1.87. That's a dramatic improvement in cost because quizzes are so fascinating to people.
You definitely have to look at lead quality and nurture your leads as always, but with this approach, you drive a ton of visibility and lead volume. And that can translate into interest if your quiz fits the need or problem your business addresses in your customer. In other words, don't make the quiz so fun and tangential that it doesn't fit what you're trying to sell.
When I was researching my Content Marketing World talk, I did some research on 11 lead magnet types across multiple social networks via Buzzsumo, and quizzes were the most shared kind by far
So, if you want some viral effect from your lead gen piece, quizzes are a great way to go. They definitely do best on Facebook and Twitter- not as well on LinkedIn, where whitepapers and case studies reign. But it is possible to come up with professional quiz topics that fit the B2B mindset. Or you could tie a whitepaper or case study into a lead quiz, linking one to another, and promoting both on all three social networks.
In a B2C context, we created a lead quiz for a self-help author who wanted to reach women on relationship topics. An ebook lead magnet yielded leads that cost more than $3.00, while her quiz leads cost only $0.44 each.
As you can see, lead-generation quizzes are both highly interesting to prospects, and highly profitable for marketers. The lead quiz is the one tool I would recommend more lead gen practitioners explore.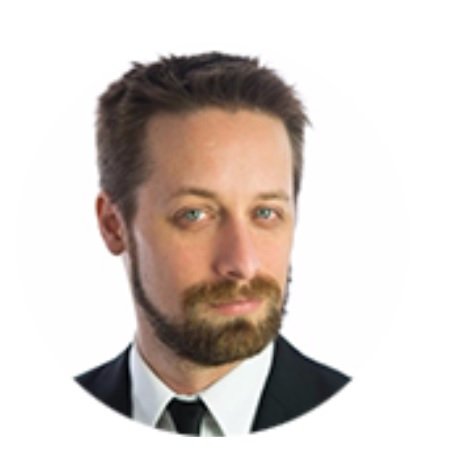 Brian Carter
www.briancartergroup.com
Brian Carter is a popular digital marketer and keynote speaker with clients like NBC-Universal, Microsoft and Humana.
---
My favorite lead generation platform is HubSpot. I like it because of its comprehensive ability to track behavior and touch points across email, social media, website, landing pages, and calls to action. It's an integrated system that provides all of the critical elements for lead generation and lead nurturing under one roof.
From its built-in CRM, you can see how your leads interacted at various points. You can even setup alerts for lead revisit notifications to alert the lead owner of critical activity.
As an example, a visitor may land on a blog article on your website via organic traffic. There is a HubSpot call-to-action (CTA) button in the blog article that takes them to a landing page with a lead magnet. You can get data on the call-to-action button that shows you how many impressions you've had as well as the click-through rate.
This helps you identify CTAs that are performing well and those that need improvement
When the visitor clicks on the CTA, they are taken to a HubSpot landing page. Similarly, you have data on the landing page performance and can look for what's working and what's not working. You can also A/B test landing pages to drive incremental improvements.
Once they complete the form on the landing page, they are entered into a HubSpot marketing automation workflow. This places them in a nurturing program and you can track when they meet campaign objectives or not. You have tracking on emails they open and when they visit your website.
You can setup automated tasks and alerts for the sales team to react to behavior that shows a high intent to purchase. All of your lead's behavior is in the CRM, so the sales team has context when they reach out to them. Again, everything is measurable in the system so you can see what is working and what isn't working.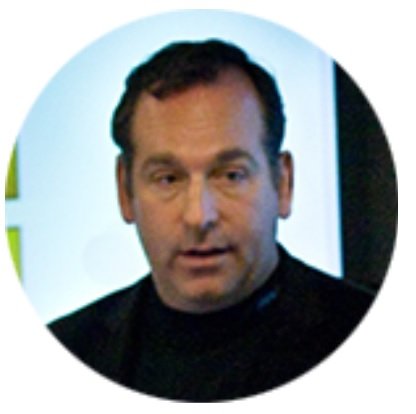 Craig Andrews
www.allies4me.com
Craig is the founder and owner of the digital marketing agency, allies4me.
---
My favorite lead generation tool is Hubspot's CRM
The free version has a number of excellent lead generation tools to help you capture inbound leads:
1) You can sync an existing form on your website to both the CRM and your email provider. This allows you to seamlessly integrate people that visit your website into your lead generation pipeline and/or set up an automatic drip marketing campaign.
2) One of my favorite lead generation tools that comes with it is the ability to sync the CRM to your calendar. You can put a link on your website that allows people to book meetings with you. I think it's a really great feature and I've actually gotten a number of new leads and clients this way. Here is an example of what it looks like after an inbound lead clicks on the link in your website: https://app.hubspot.com/meetings/maryclare
You can also use their Sales CRM. It is completely free and has tools to help you move leads through your sales pipeline. It has some excellent email templates to help you build and maintain a relationship with leads, qualify your leads and even close deals.
Finally, their Hubspot Academy is excellent. It has a number of free tutorials. This one is excellent: https://academy.hubspot.com/courses/inbound-marketing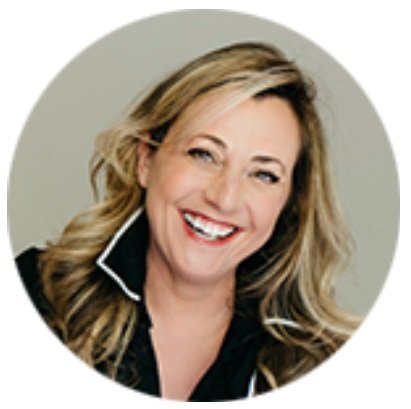 Mary Clare Bland
www.bespoke-digital-solutions.com
Mary is the founder of the digital marketing agency, Bespoke Digital Solutions. She works with a number of small and medium size businesses to drive traffic to their websites.
---
Out of all of the lead generation softwares I've worked with, I'd be quickest to recommend HubSpot
Unlike lead generation tools developed by other notable companies, HubSpot consistently stays up to date on everything they offer.
HubSpot offers a wide variety of features that are relevant to lead generation, but some of the features that save me the most time are: contact creation automation, form sniffing, and the easy-to-use CRM.
The real reason that HubSpot sets itself apart from other options is the user experience. Just learning the ins and outs of a similar program could require extensive training and would require careful implementation, but HubSpot can be useful from day one.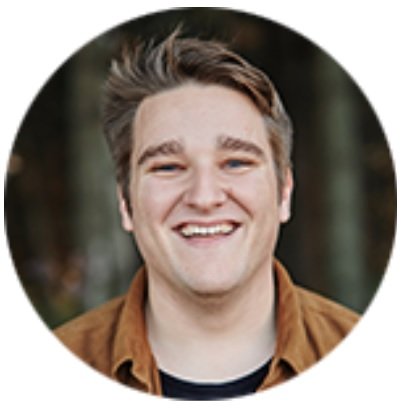 Eric Johnson
www.techwaremn.com
Eric is a Digital Marketer for Techware – a Sage software partner. He has experience with a wide variety of lead generation tools and software – from Salesforce to Leadpages and Hubspot.
---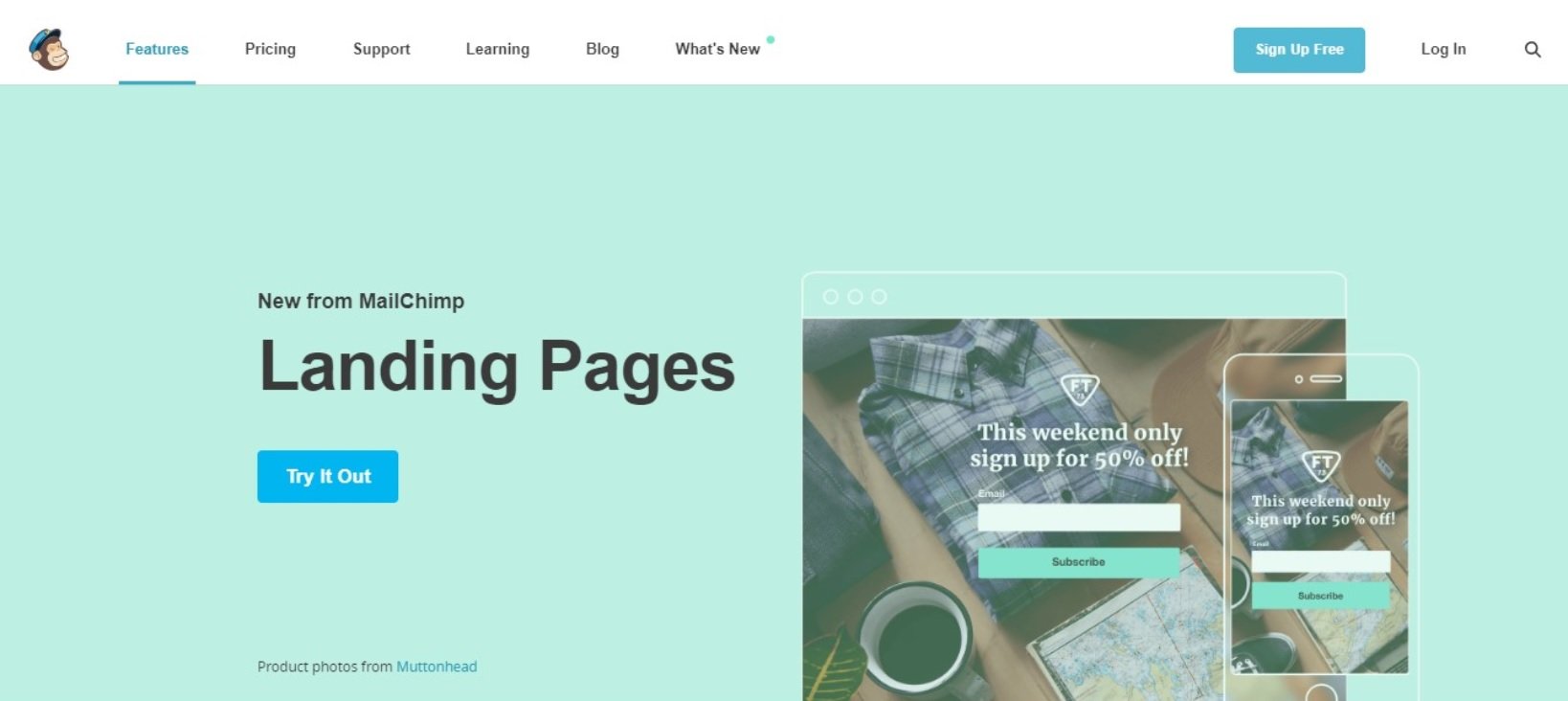 My favorite lead generation tool is MailChimp because it streamlines so much of the lead generation process (forms, landing pages, marketing automation, email), and it's free. Now that marketing automation is included in the free plan, it really seems to good to be true. But it's true.
I use MailChimp for companies who want to start generating their own leads, but aren't ready to make a huge investment yet. Then when they are ready to scale, they are able to decide whether they want to start paying for MailChimp or migrate to a more robust tool like HubSpot.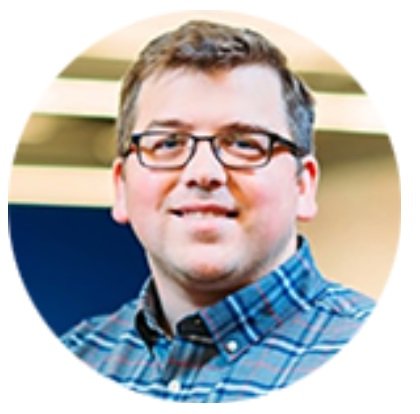 Roy Harmon
www.advertoscope.com
Roy is a digital marketing professional with over 8 years of experience generating leads in multiple industries. He's also the owner of Advertoscope, an online digital marketing publication that covers paid lead generation strategies.
---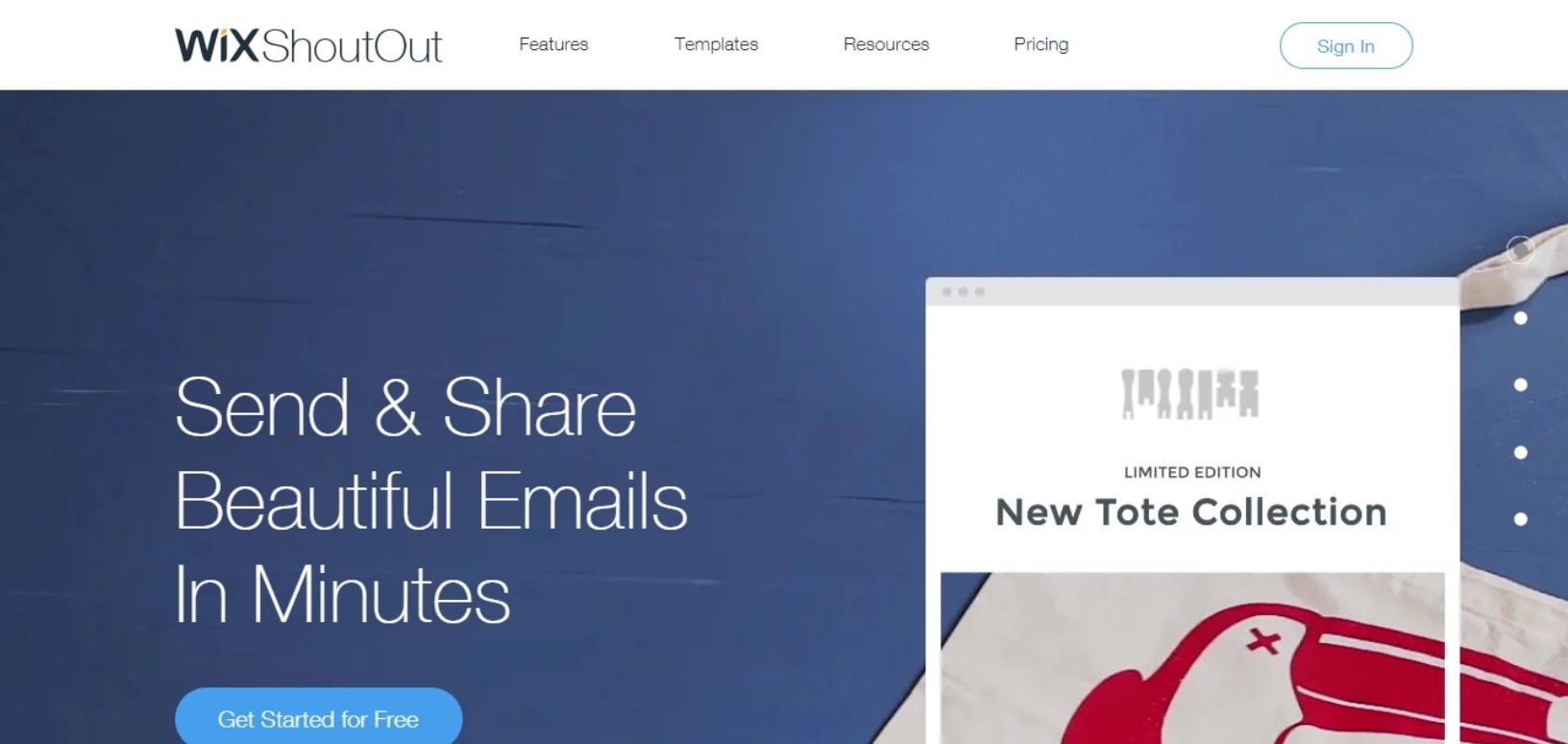 I'd have to say my favorite tool has been Wix ShoutOut.  Primarily because I was paying to use an email lead service before I learned that my website builder and hosting solution Wix provided a similar service at no extra cost to their website clients.
My package only includes 3 shoutouts a month for up to 5000 emails, but that's fine given I was using the other service twice a month for about a total of 1500 emails. I use it to find insurance brokers that have an interest in offering my health benefits membership as well as a way to generate leads for my health insurance agency.
I get the email addresses for the brokers for free using public information and I get the email addresses for potential health insurance clients from leads I've purchased online in the past.  So the whole process doesn't cost me anything additional.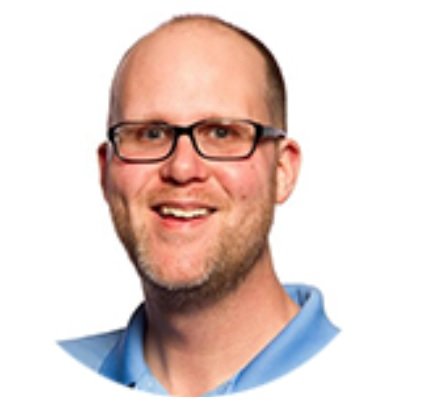 Larry C Medcalf
www.medcardmember.com
Larry is the owner of MedCard, an health benefits membership website. He also runs his own health insurance agency, IndyHealthAgent.
---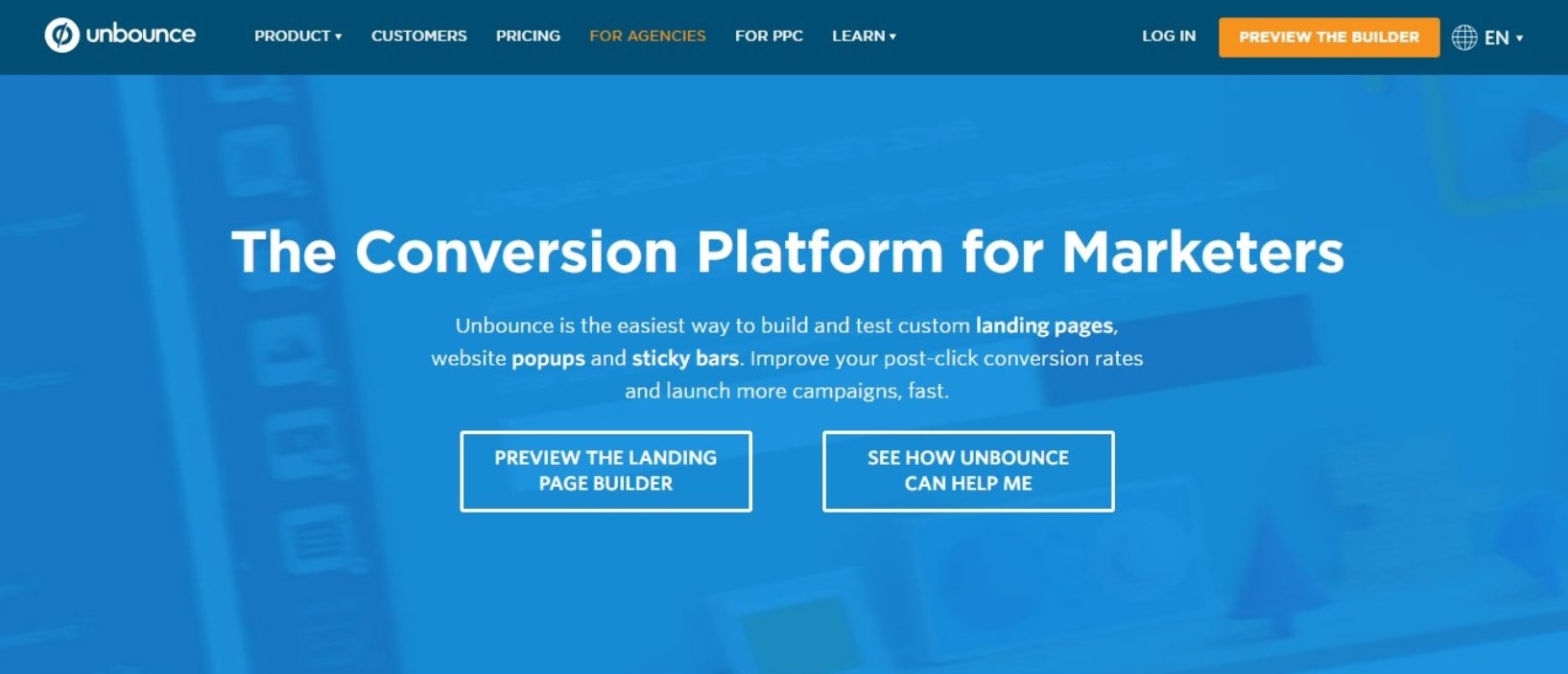 I would answer: Unbounce
This tool allows you to create and publish landing pages in a very simple and fast way. It has a great variety of templates adaptable to all devices. It is usually more focused on objectives such as registration or downloading information.
I would see it useful in your case if, for instance, you want to send the traffic of an advertising campaign to a page that is highly optimized so that for example the user registers, subscribes to your newsletter, etc. In the case of an e-commerce, the normal thing is that you send the traffic to the product page to generate the purchase.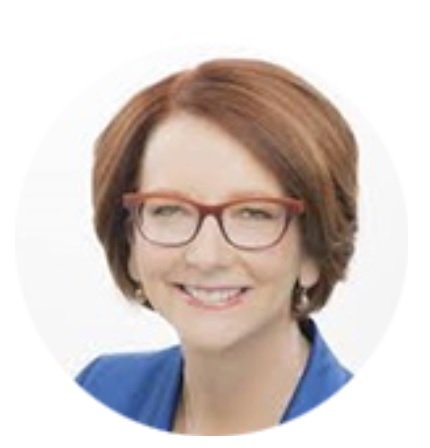 Sophie Miles
Sophie is the the VP or Marketing and Co-Founder of CalculatorBuddy, a website for comparing loans and insurance policies.
---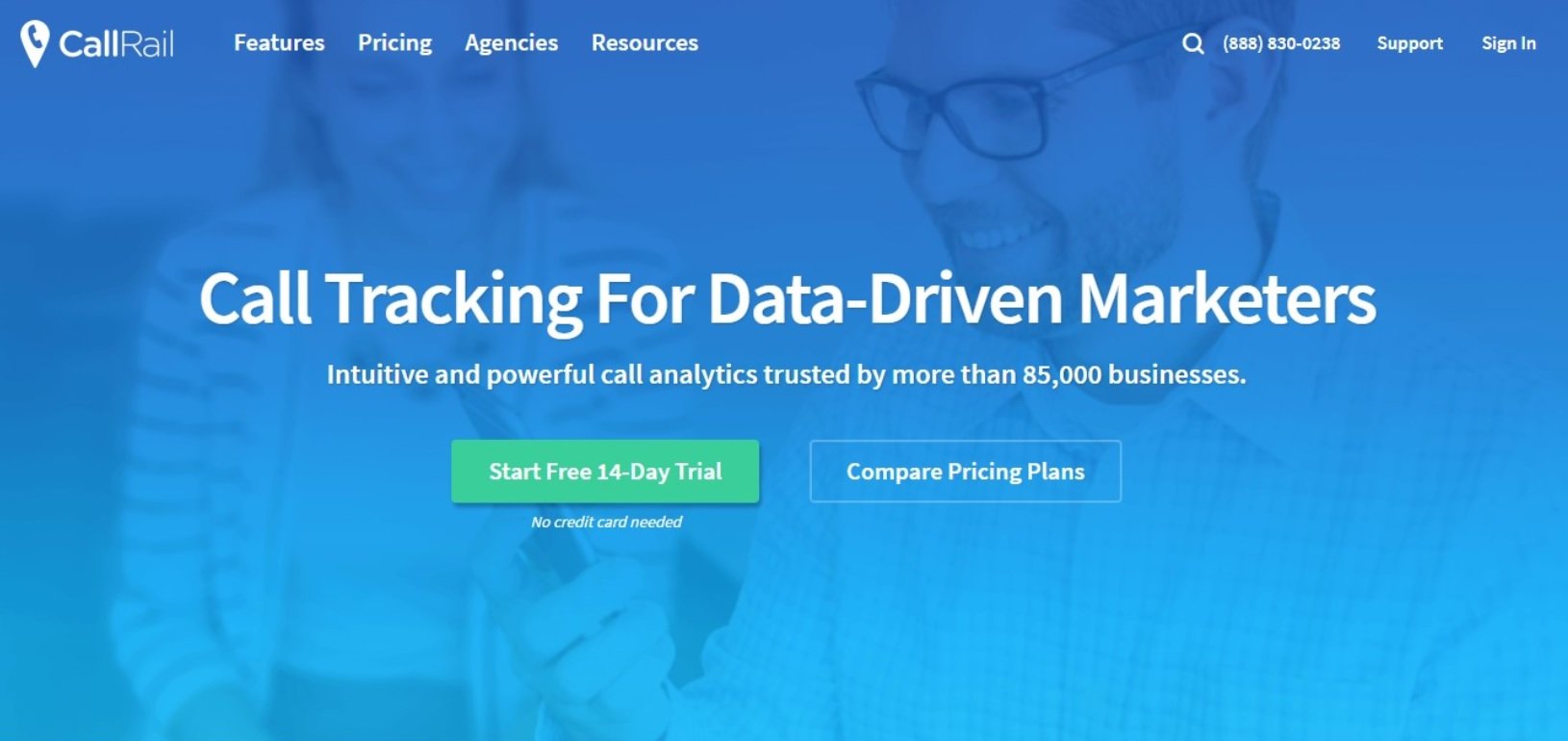 I've been using CallRail for about 6 months now to generate leads through my site, and so far I'm finding it incredibly simple to use and I'm also finding the reports within the dashboard very insightful. My favorite type of lead to generate is calls because I truly believe that if you can get someone on the phone, you have a much better shot at getting them to convert into a buyer.
CallRail helps me by providing detailed reports which include recordings of the calls that I've generated for the business I work with. Plus, CallRail has loads of other ways to customize the calls by adding messages which only the caller can hear etc.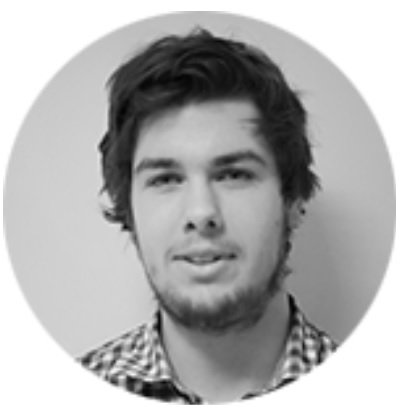 Max Robinson
www.weswap.com
Max is working for WeSwap Travel Card – global travel money card. He is a Marketing Manager and he manages PPC campaigns. 
---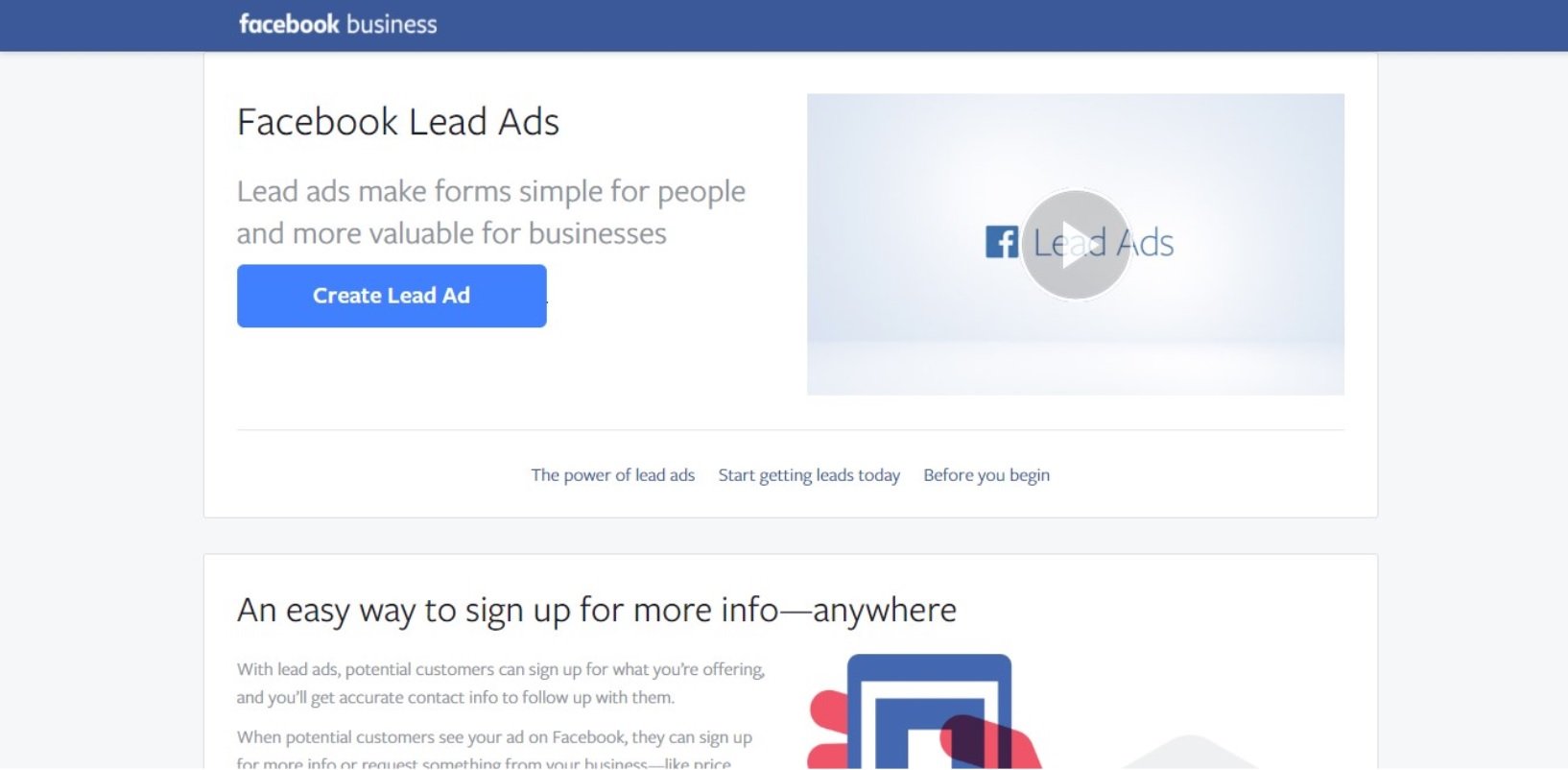 The tool we have seen the most success with is Facebook's Lead ads. We knew that using a platform such as Facebook where we can specifically target certain audiences would be the most effective for our clients, and this ad-format works perfectly alongside any Lead Gen strategy.
It allows you to show consumers an advert, from which a form pops up that is already pre-populated with the contact information they've shared with Facebook. From there it's only one 'Submit' click and you have a qualified lead from a user who has positively engaged with your ad-content!
The key here is that we don't ask the user to leave Facebook to convert on a website
Social media is a very personal space so conversion rates will always be higher when the user is able to convert directly in their news feed.
On average we have seen 2x more leads generated through this tool compared to using traditional Facebook advertising methods.
Although on its own this strategy proves very effective, pairing it up with an Auto Responder such as LeadSync is the secret to our conversion success. This tool emails you the lead information in real time, which is often crucial for our clients as peak interest can drop if left 1 or 2 hours before a callback.
Being able to get consumers information sent directly to the call team means we can often follow up with leads within seconds of clicking 'Submit'. This particular tool also gives you the option to send an automatic response out to the lead (which is handy if advertising out of hours), add their information straight into your CRM and many more useful features.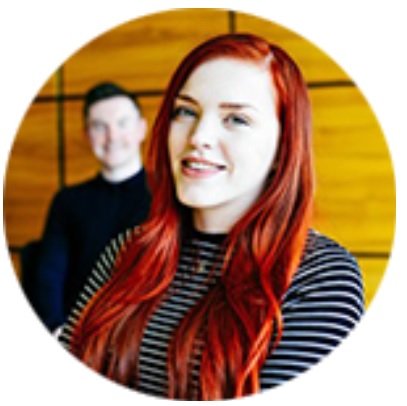 Lauren Beales
www.haystackdigital.co.uk
Lauran is an Account Manager at the digital marketing agency, Haystack Digital. She has been with the company for 2 ½ years focusing solely on managing and optimising Haystack's largest lead generation campaigns.
---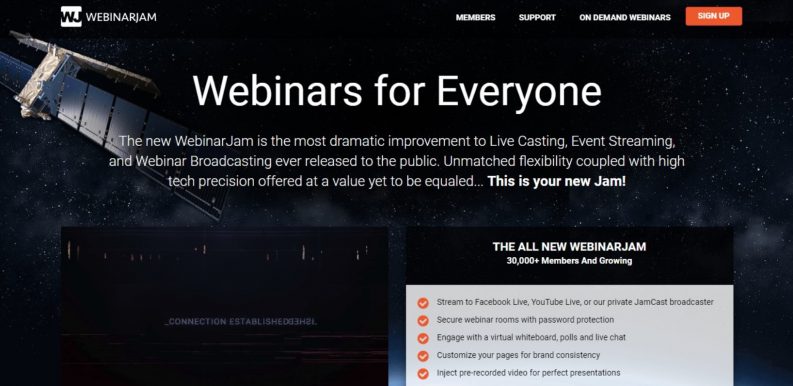 Right now, the best lead generation tool we use is Webinarjam. Why? Because it powers our main marketing webinar and fuels our email lead capture strategy.
Every week we use Webinarjam to run an informational webinar that shares with students tips they can immediately use to score better on the SAT or ACT, along with how to successful search for scholarships and get into the school of their dreams.
Through both email drip campaigns and targeted social ad spends, we use our webinar marketing funnel to capture leads, make sales, and also gauge general interest during our various seasons throughout the year.
In the year since we've started using it, Webinarjam is responsible for driving hundreds of thousands of dollars in revenue to us that would otherwise go untouched and grow our lead lists by thousands of people.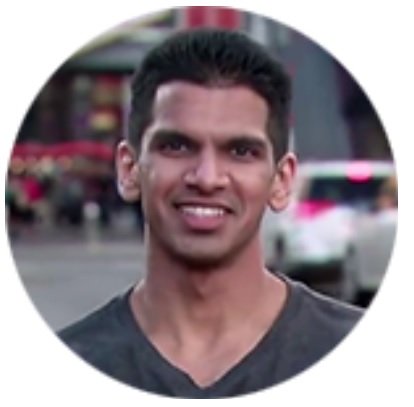 Shaan Patel
www.prepexpert.com
Shaan Patel is the Founder and CEO of Prep Expert, a Shark Tank-funded test prep company based in Las Vegas, NV. His company helps high school students prepare for the SAT and ACT, using the latest online educational tools.
---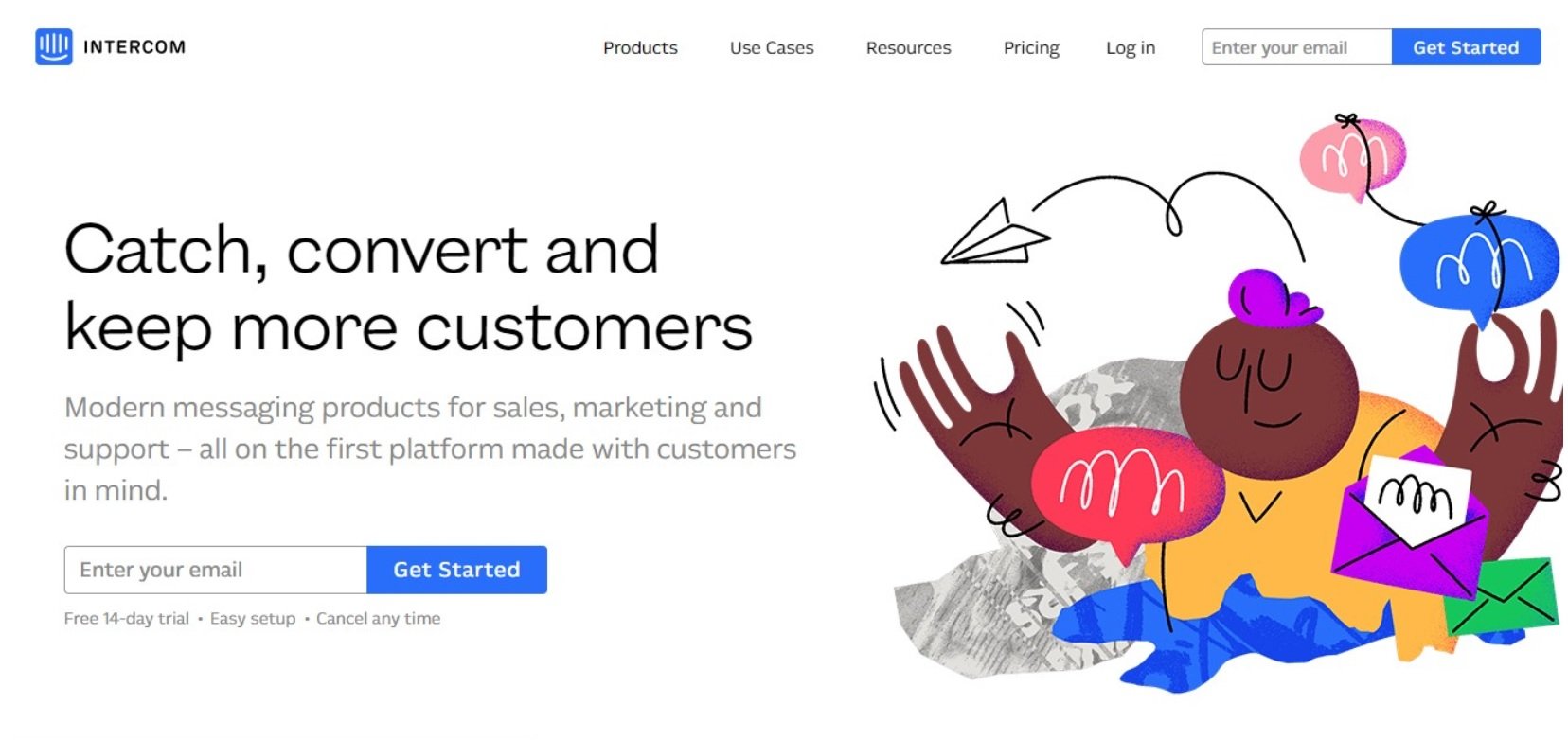 One of my favorite lead generation tools is Intercom. Our member registrations are the lifeblood of our service, and Intercom helps us connect with our target audience in a meaningful way, helping users connect with our panel of doctors in minutes based on primary health questions.
Intercom is user friendly for both consumer and brand, making it a powerful lead solution that nets results.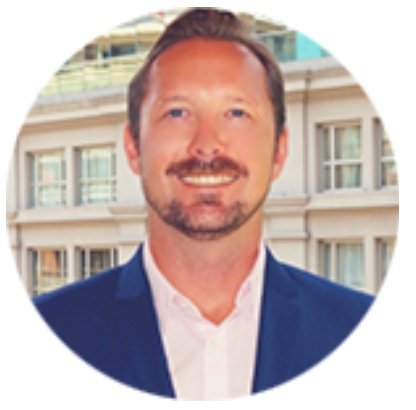 Stephen Seifert
www.yourdoctors.online
Stephen is the Director of Marketing at Your Doctors Online, a website that connects doctors with people who have health questions. The site currently generates around 2,500 member registrations per week.
---
Our favourite lead generation tool has to be Intercom
From using various lead generation tools over the years, Intercom has always been the one that stood out. Not only is it highly customizable, but it also seems to capture the user's attention much better than a standard email pop up. I also like the fact that different messages can be used depending what page a user visits which really helps with targeting.
In addition to this, all the messages are sent from a person's profile so it looks like a real person is talking to the user. This greatly increases response rates and gives people a personal connection instead of just entering their email and waiting for a reply back.
The software is also really powerful in its report and analytic abilities
Not only can you see what pages users are viewing in real time, but it also helps you collect data and information about the user. Why just collect an email address when you can collect lots of other juicy information that will come in useful in the future?
Overall, compared to a simple email sign up form, Intercom has plenty of cool features which makes lead generation a breeze. The only downside about the software is it can get a bit technical and it takes a while to learn how to use everything. Overall, it's certainly helped us improve our number and quality of leads.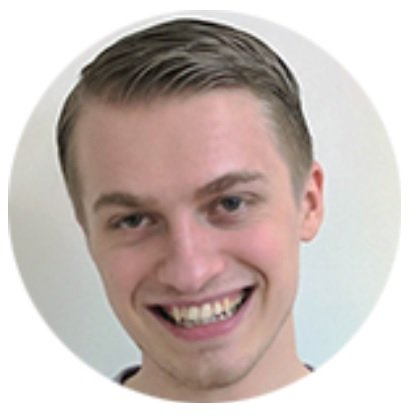 Sam Carr
www.ppcprotect.com
Sam is the marketing manager at PPC Protect with years of experience generating high-quality leads for startups and small businesses.
---
Intercom works best in its category and that is why I use it successfully for my coupon business.
Intercom allows you to establish direct communication with the audience who visits your website. It enables you to send direct display messages to the person when certain criteria are fulfilled.
Suppose a person stays more than 45 seconds on your product page of your website on his or her second visit, Intercom enables you to flash any product related message on the screen of the visitor.
If the visitor responds against that message, your sales executive can directly start a conversation with the visitor through text, chat, or even video chat channels.
Andrei Vasilescu
www.dontpayfull.com
Andrei Vasilescu is the CEO and sales head of Don'tPayFull, a renowned money saving platform.
---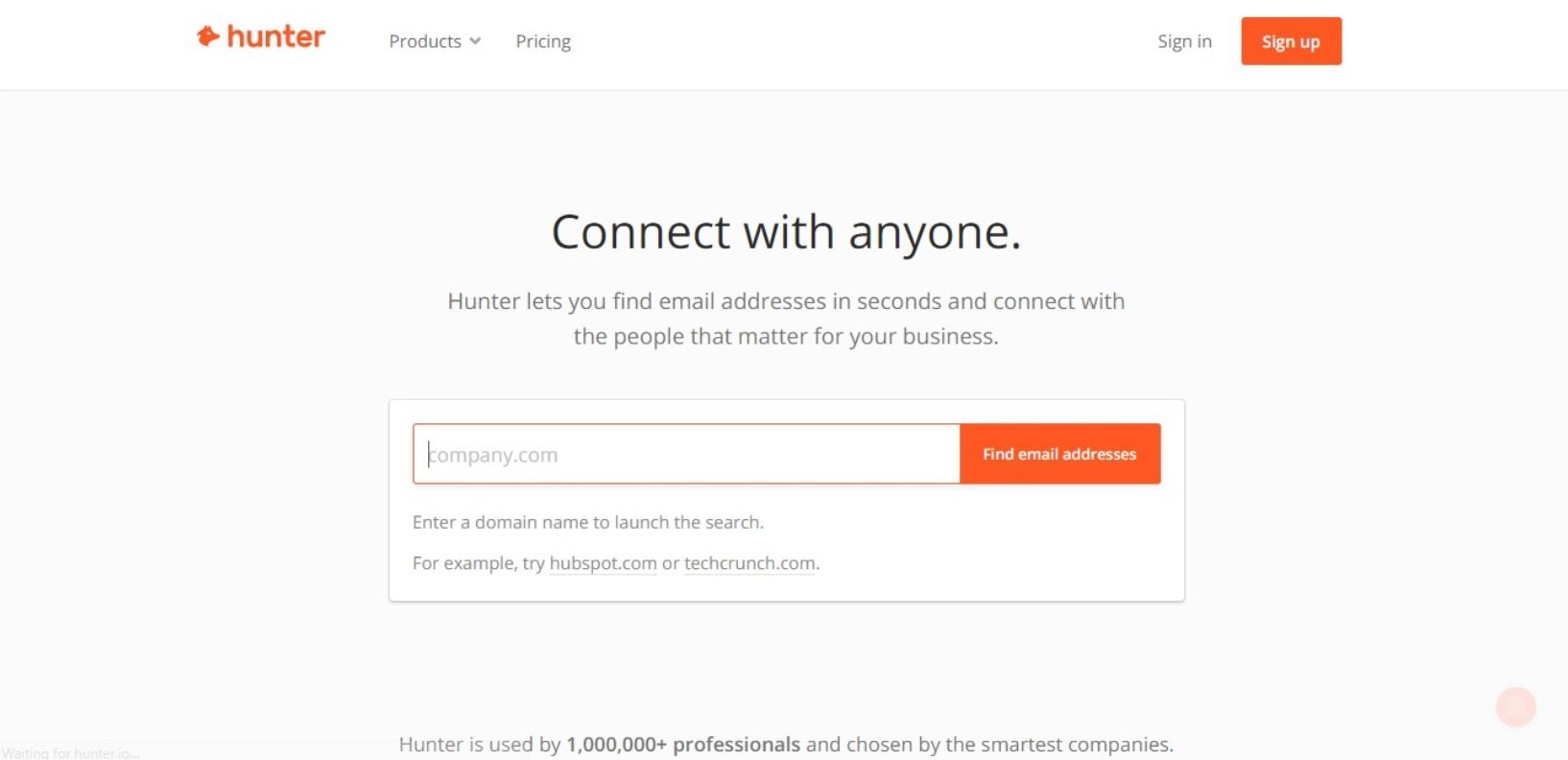 Hunter (hunter.io) is by far, my favorite lead generation tool.
When I first started sending out cold emails, I would have no idea how to generate my own leads with the targeted company. I asked my CEO for help, and he told me about Hunter.
Finding emails only require the company's domain, and Hunter does the grunt work by finding possible email addresses. A great feature they have is the 'Hunter for Google Sheets' extension.
The extension allows me to manage all my leads without switching back and forth between too many tabs. All in all, Hunter is a great tool that every company should use, if they have a need for it. Best of all, they include 100 free requests per month if you do not wish to sign up.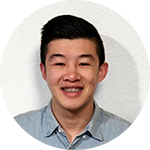 Jonathan Kong
Jonathan is the Product Manager at GrowthOK, a lead generation solution company.
For a deeper look at email tracking, check out our guide: "Email Tracking: The Complete Guide for B2B Sales Teams"
---

As a digital agency in business for more than 10 years, we've used a variety of lead generation tools, platforms, and services at SEMGeeks. Our core preference for lead generation starts with a combination of Data.com (a Salesforce product), SEMRush, SpyFu, and a few others.
These lead generation tools help us scope out specific companies that we feel need help from a digital standpoint, with Data.com even providing core information about the decision maker so that we can make direct contact and educate them on what we do and how we can help grow their business.
Next, we utilize Infusionsoft (marketing automation tool) to capture contact form data
And automatically bring it into the platform, which then triggers a series of drip emails that educates the consumer about our agency, what we do, and how we do it.
Lastly, we use Salesforce to manage all of our leads/opportunities/accounts and keep track of our prospect pipeline. This unique combination of tools has been invaluable to our company and has helped us to become a leading agency in the tri-state area.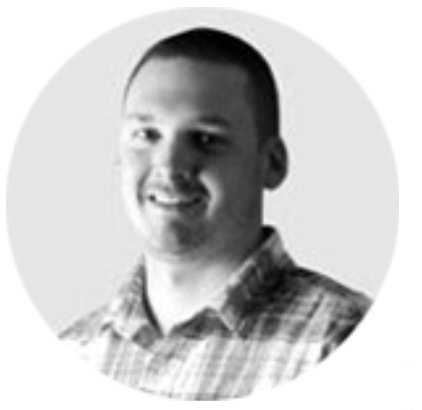 Pete Schauer
www.semgeeks.com
Pete is the Marketing Director and a member of the business development team at SEMGeeks. He has been working on lead generation for clients and the agency for more than five years.
---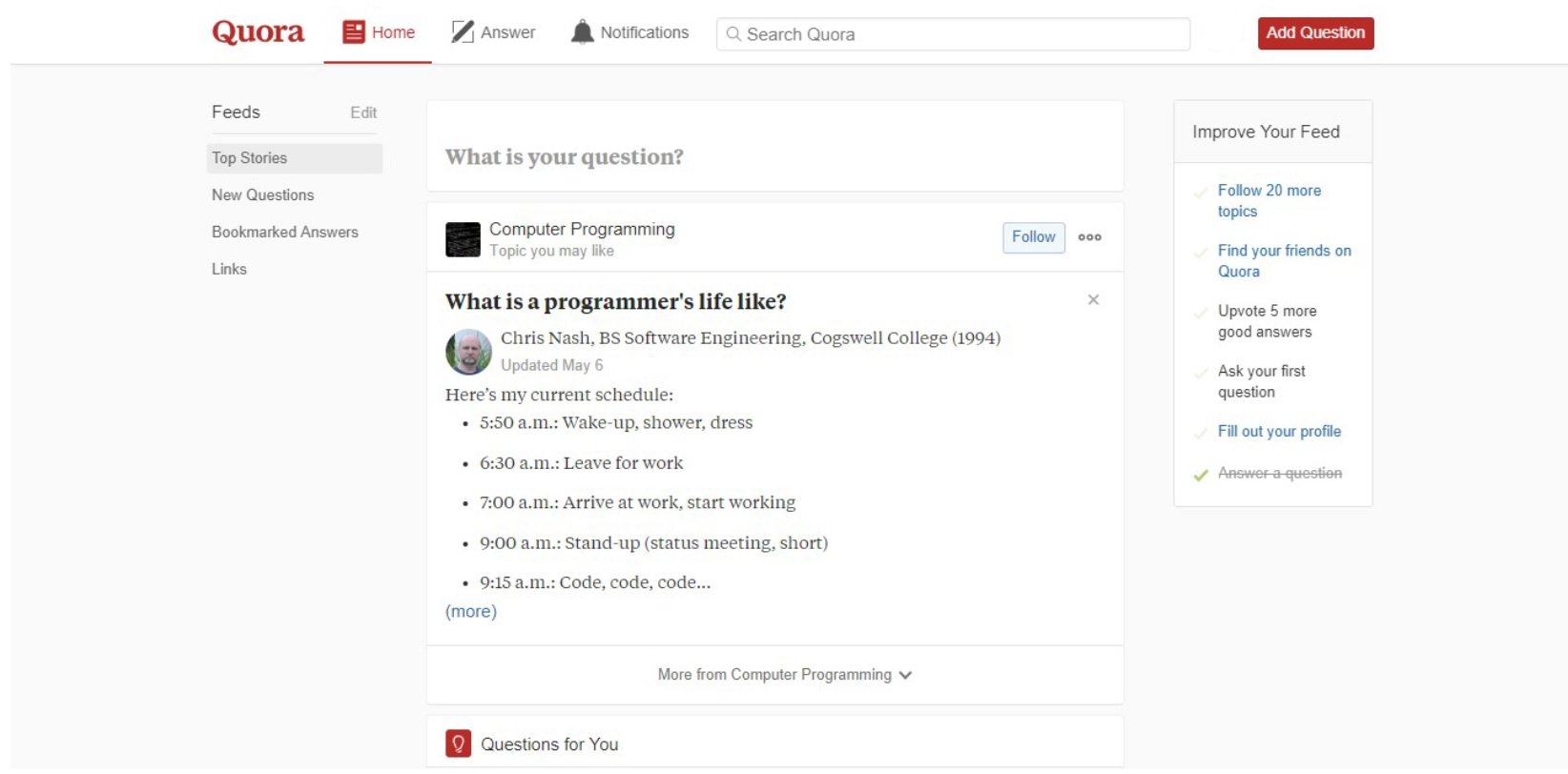 Quora is a fantastic site when it comes to lead generation. In recent years, it has become as popular as Yahoo Answers once was for myth-busting, fact-finding and general advice; questions pour in from users from all over the world.
All a business needs to do is search for questions that are relevant to their industry and they are likely to find countless inquiries. This gives you the opportunity to submit insightful and well-informed responses to these queries (even giving you the chance to link your products/services if the person is looking for recommendations).
Doing this is a subtle and helpful way of promoting the knowledge and experience of your company, which then helps to drive potential leads to your website.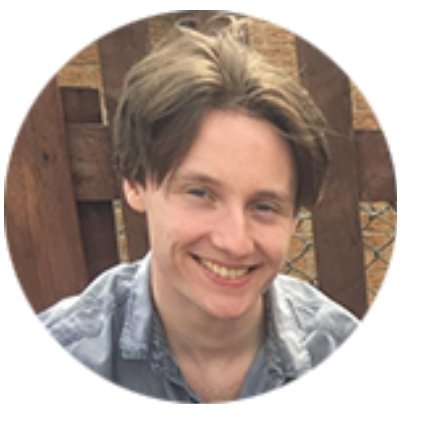 James Nuttall
www.cuuver.com
James is a Content and Outreach Specialist at Cuuver, a car insurance quote website.
---
I prefer to use a "hands-off" approach to our lead generation and only capture leads that want to be contacted. We've found that most SaaS clients do not want to have to provide their email or contact information when they are in the decision phase.
So we removed all roadblocks that require any information in exchange for content. We've found that clients who voluntarily give us their contact information have much higher open and engagement rates.
I use Google forms to capture leads on our company website and blog. It's very simple to setup and easy to style your own forms and embed them on your website.
We also use Zapier to automatically add new leads to our CRM and add potential clients to our mailing lists. We recently started using a chat application to help nurture leads at the top of our funnel, with great success.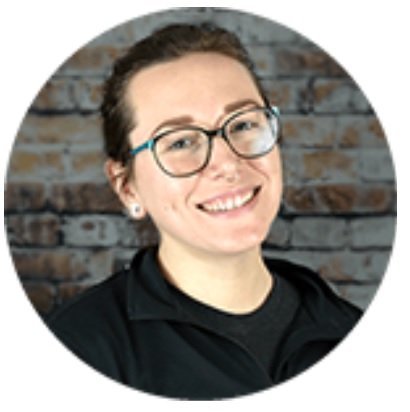 Blair Mckee
www.constellix.com
Blair is a digital marketing professional and website developer with 3 of years experience managing lead generation campaigns for two high-tech startups.
---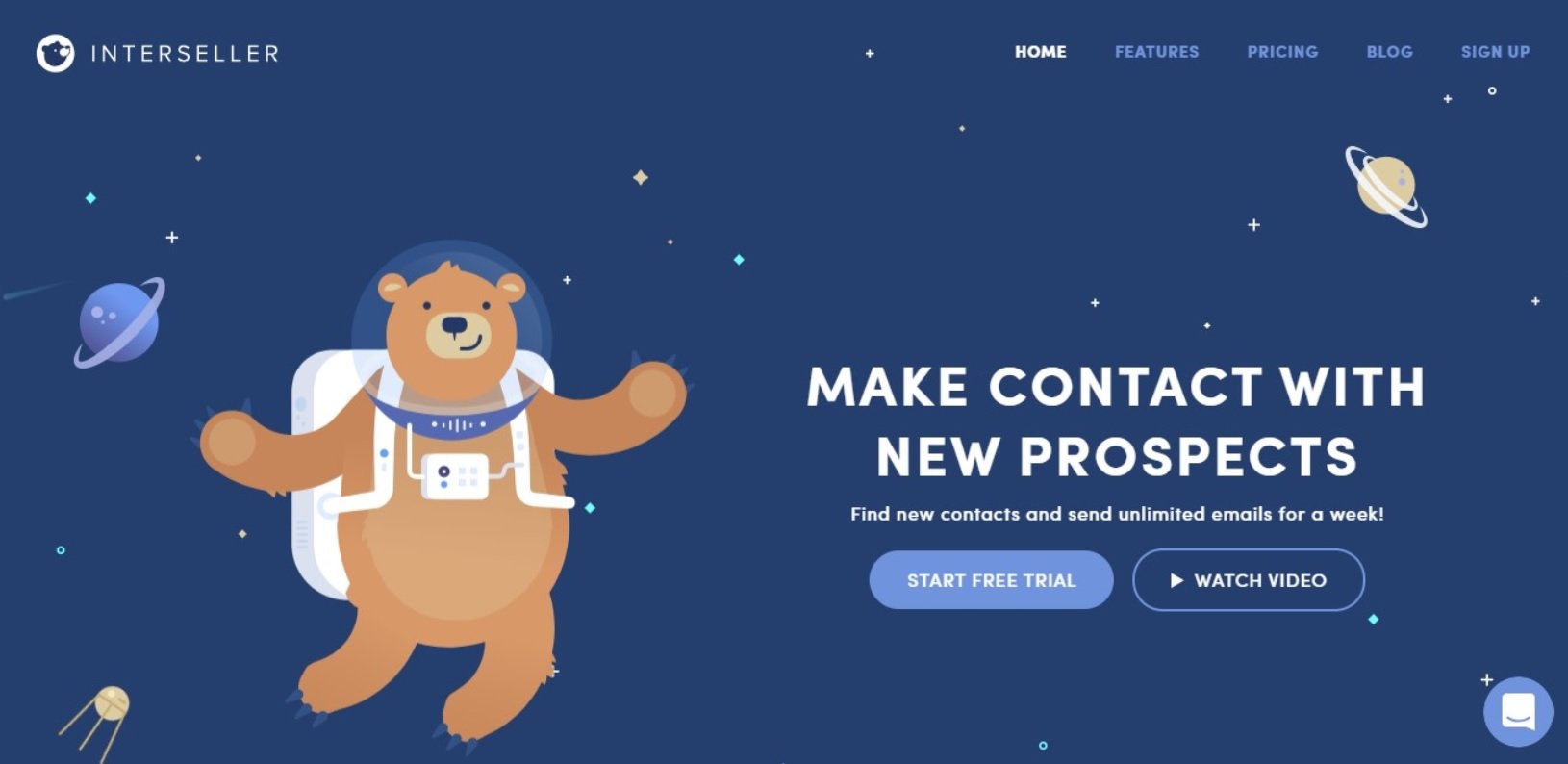 Interseller.io is a hidden gem in the sales world, and the best tool I've ever used to generate leads. It combines prospecting and outreach into one simple (but powerful) platform, automates Salesforce integration, and uses 7 methods to verify emails.
My bounce rate is consistently under 4%, down from 10-20% using other tools. When you're reaching out with personalized, thoughtful messaging, ensuring that your emails don't enter a proverbial black hole can make the difference between hitting quota and falling short.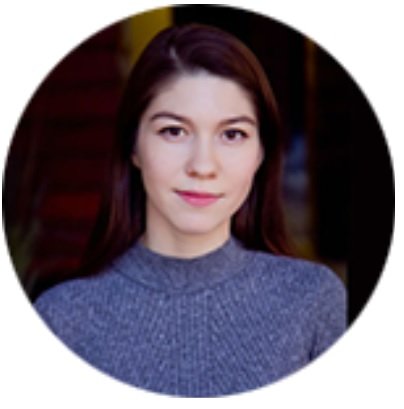 Sitora Serverova
www.alloy.ai
Sitora has 6+ years of sales experience in SaaS and advertising. She's currently in an outbound, full-cycle sales role at a Series A supply chain company (Alloy.ai), and previously led a team of SDRs at a F&B SaaS startup (Partender).
---
My favorite tool to use to generate leads is autoresponders from Zoho CRM. Throughout our website, we have forms users can fill out to download free guides on software development, IT support, etc. After they fill out the form, they are enrolled in our "drip campaigns." An autoresponder is sent to them every few days.
These autoresponders sound very personal and conversational, to the point that users think they're from an individual and not scheduled beforehand. We've found these autoresponders to be very successful in garnering leads because of their conversational tone.
We've found them so successful that we've started using them to re-engage cold leads or lost deals with follow-ups as well
Autoresponders from Zoho CRM allow us to save time by not following up with every lead or contact individually. Instead, we write one email and let the CRM keep track of when contacts can use a little push.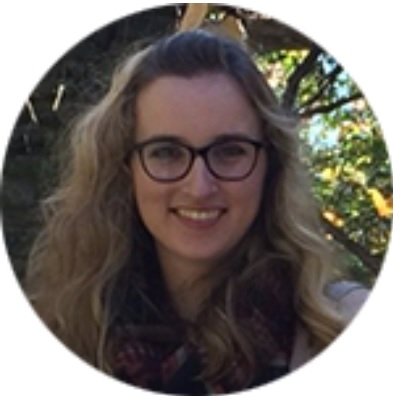 Keri Lindenmuth
www.kyledavidgroup.com
Keri is the Marketing Manager at KDG, a web and tech solution company. Keri works with lead generation every single day and is always looking for new ways to garner leads.
---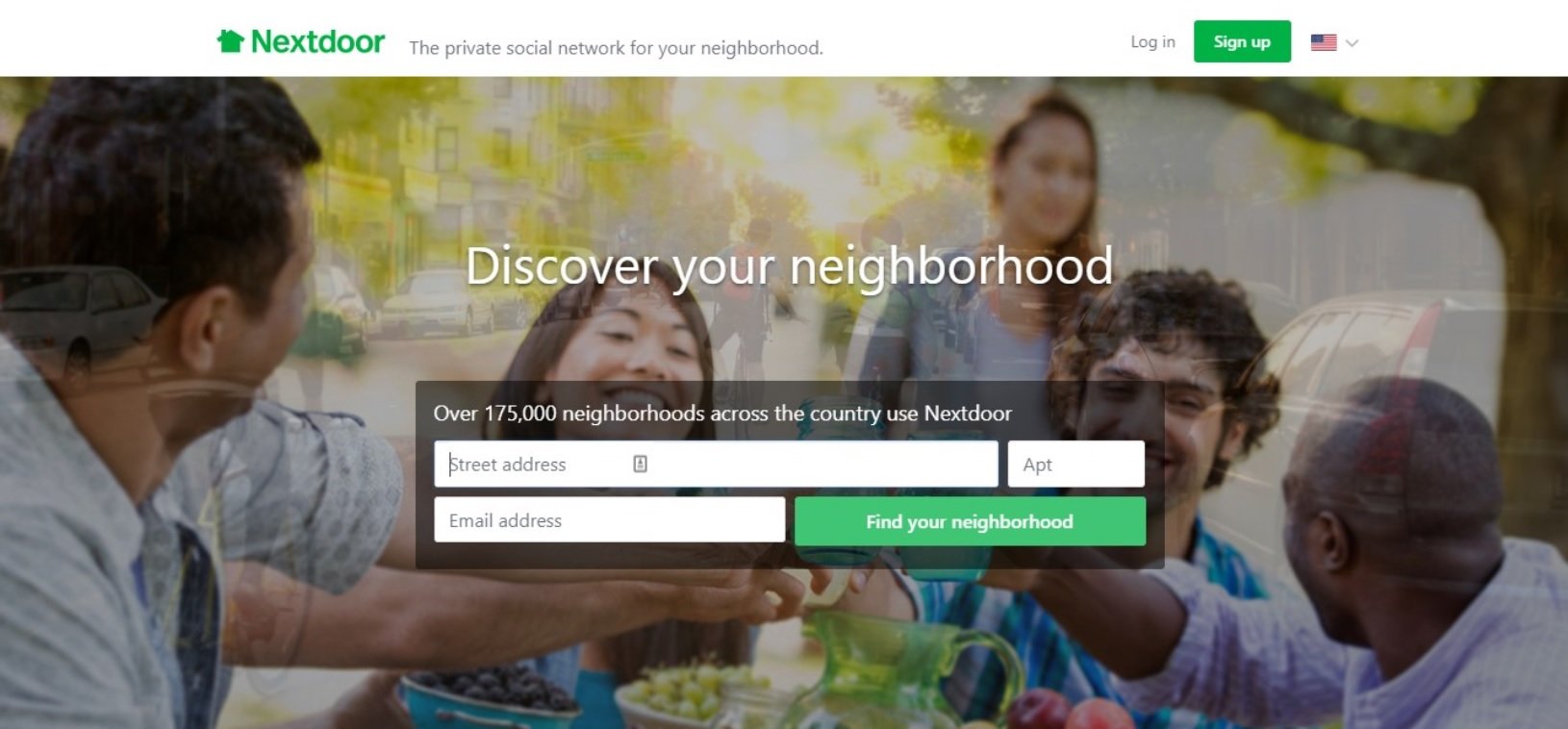 We've found that building landing pages for newsletter posts on Nextdoor to be an effective form of lead generation. Hyper local social media platforms bring credibility since those interacting with the forums are locals. In the home buying industry, many sellers want to work with someone who's local because they are more likely to understand the true value of their home and can often make the most competitive offers.
Products like LeadBoxer allow us to track response rates for our newsletters and email campaigns so we get a better idea of what content connects best with our audience.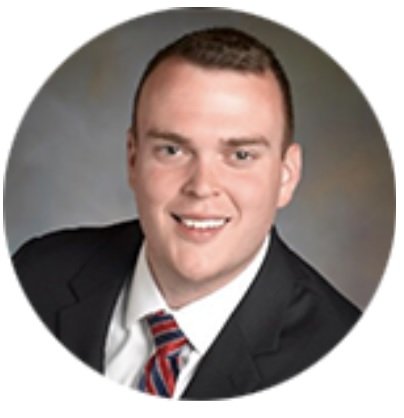 Evan Roberts
www.dependablehomebuyers.com
Evan is a local home buyer with Dependable Homebuyers in Baltimore, MD. His expertise is in generating buyer and seller leads.
---
Our Favorite Lead Generation Tools
As a platforms that helps companies and salespeople generate new leads, we've seen and used quite a few different lead generation tools ourselves. To complete this list, we thought it would be helpful to list a few of our favorites:
Buffer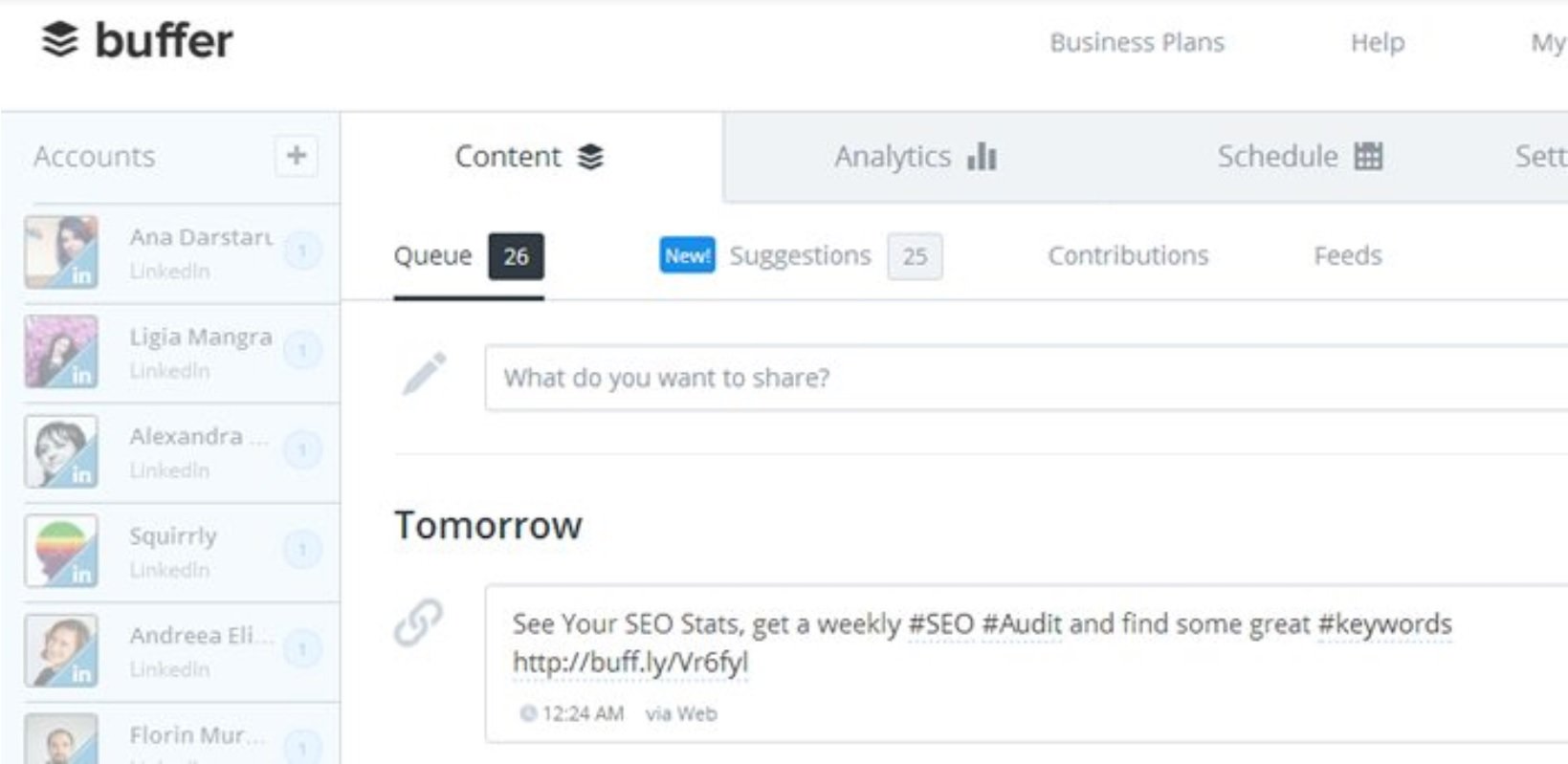 Buffer is a dead simple way to share and schedule posts to social media. You can schedule posts on Facebook, Instagram, Pinterest, and Twitter.
If you opt to use the Business version of Buffer, you will also get detailed analytics that allow you to better understand your social media return on investment. This tool is important for lead generation because a strong social media presence is a simple way to drive qualified traffic to your website, while strengthening your brand.
LeadBoxer

LeadBoxer is a Customer and Lead Data Platform that allows you to see who visits your website, what company they work for; lists that person's contact information and more.
With this information, you can pinpoint the "warmest" leads and find the perfect time to follow up with leads.
[cp_modal id="cp_id_9d692″]Free E-Book: Click here to download LeadBoxer's free E-Book, "7 Things to Consider in an Email Tracking App"[/cp_modal]
Callmaker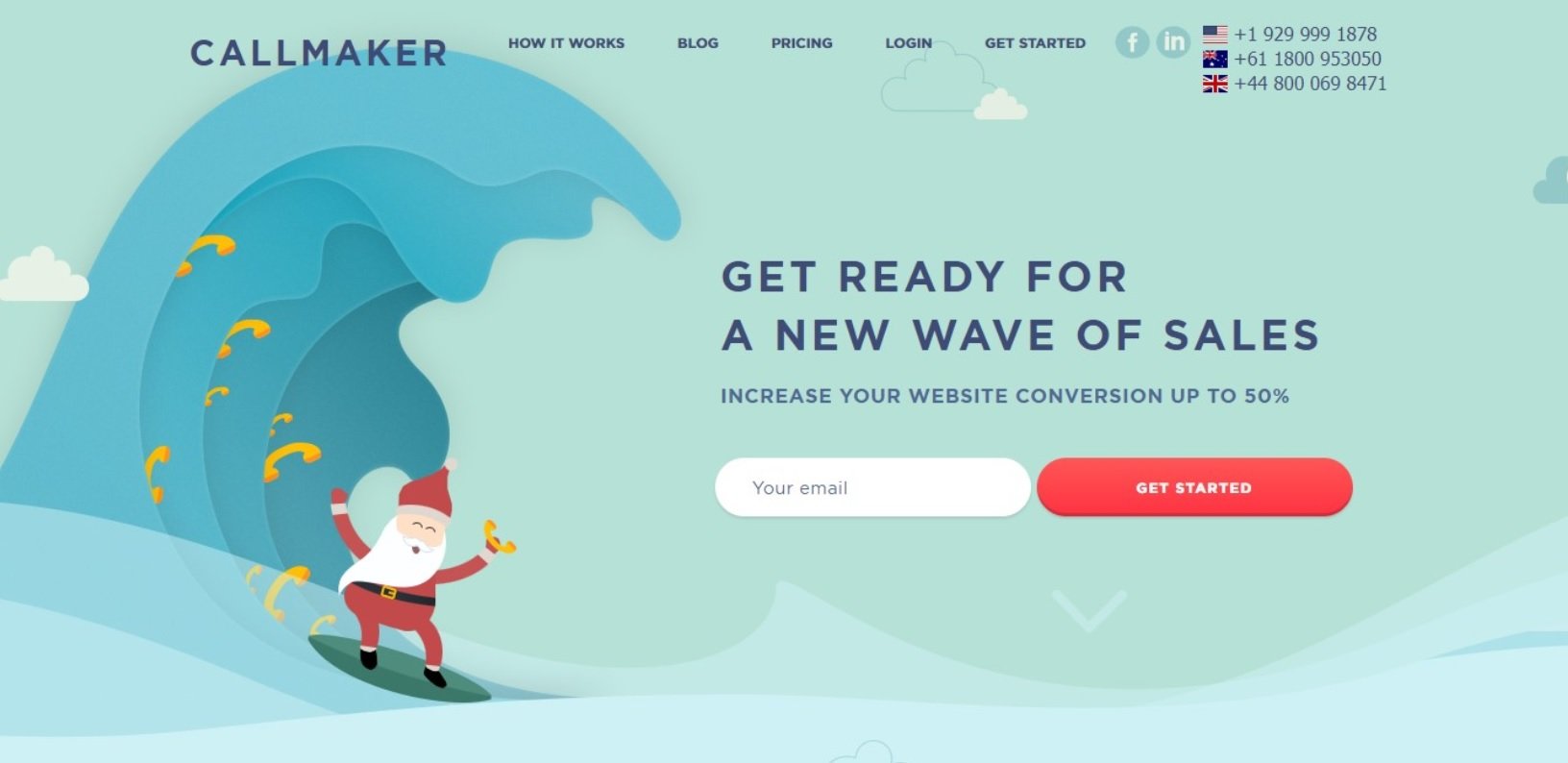 Callmaker adds an automated calling service on your website. It allows you to collect more phone numbers from sales prospects and call them back almost immediately. It's a great inbound tool that has the potential to help you start more sales conversations.
RightHello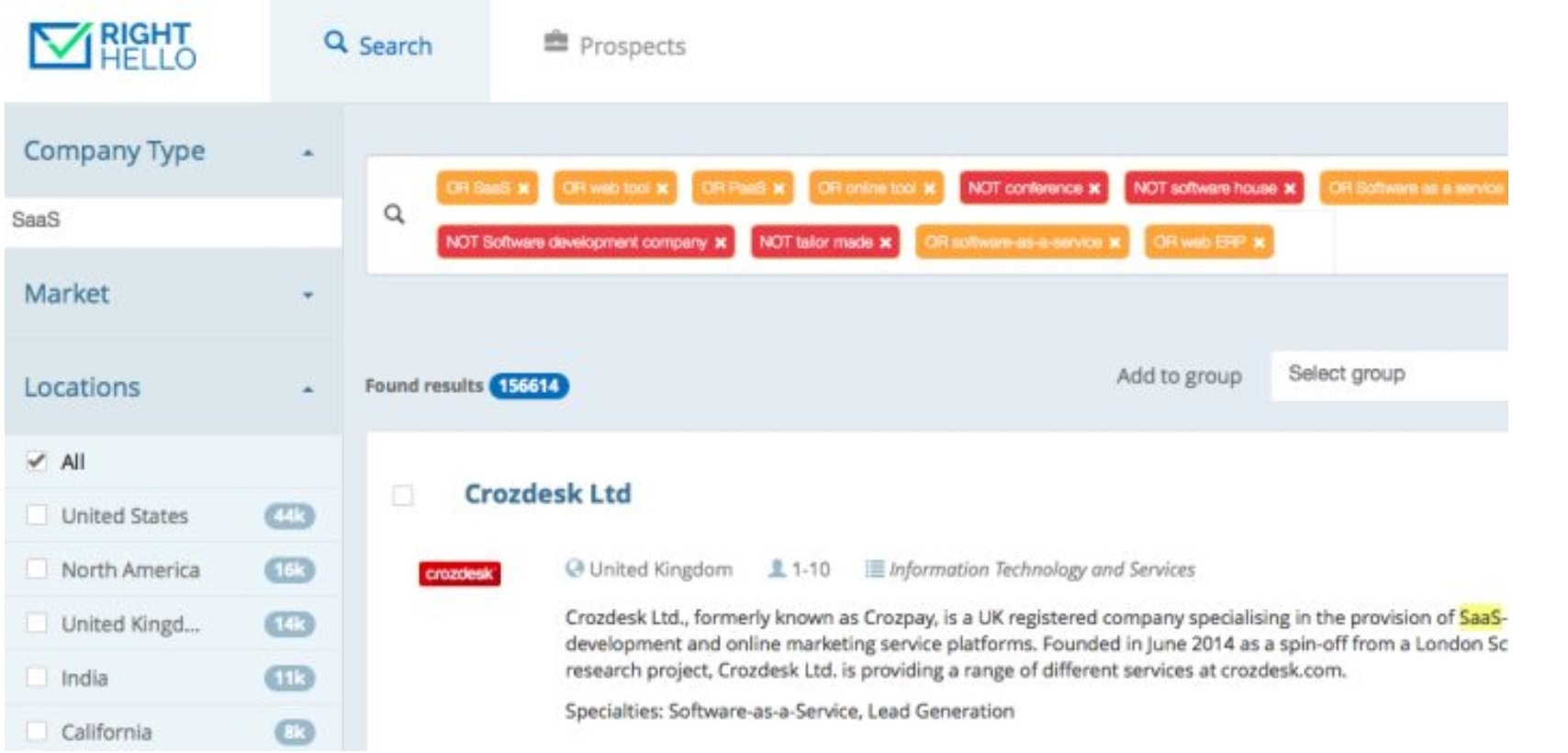 RightHello allows you to solve the problem of not having enough customers coming to you. The tool allows you to easily create a list of thousands of potential customers, pick the companies that appeal to you most, and then send a qualified contact at the company a personalized email message.
Colibri IO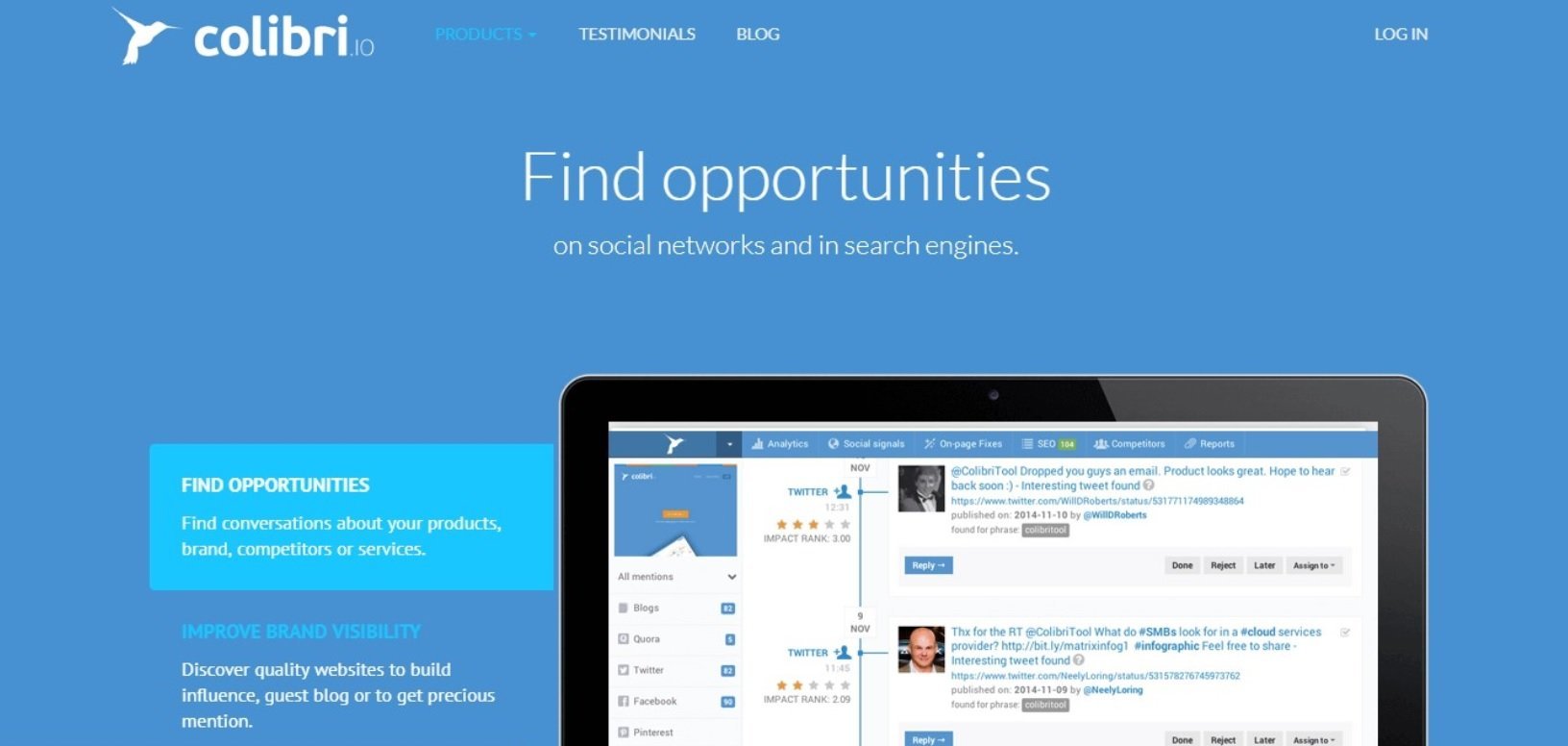 Colibri IO allows you to find conversations about your products, brand, and competitors. It gives you the tools you need to discover quality websites where you can build influence and get valuable mentions.
Reply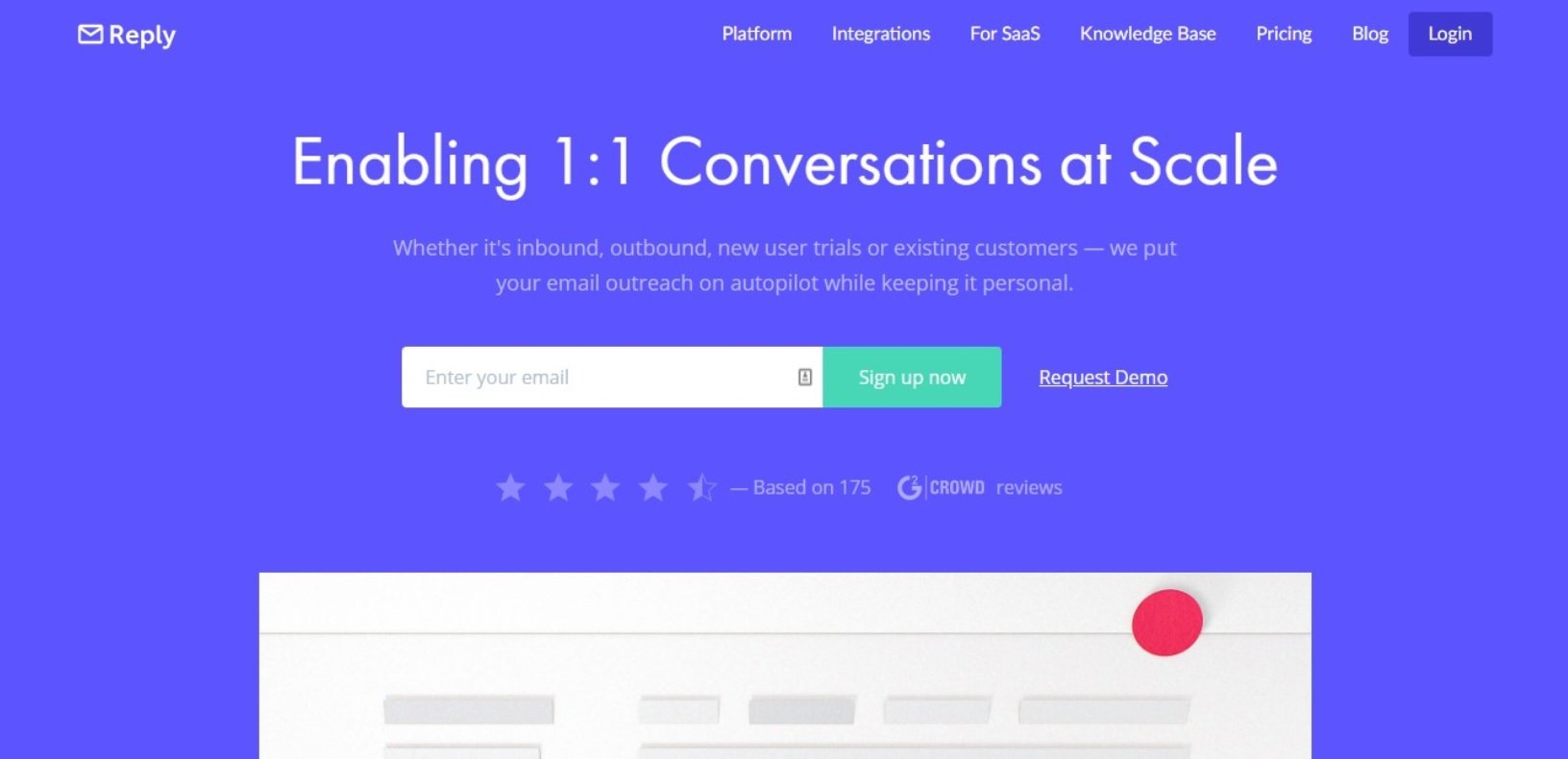 Reply is a method for automating the way that you do email outreach. It allows you to create cold email campaigns that feel like warm emails. This service puts your email outreach on autopilot and is a valuable addition to your lead generation and prospecting stack.
Conclusion – Get Started
If you want to up your game, generate more leads and track your lead's entire customer journey (including email activity, website activity, and more), we recommend you take a look at LeadBoxer.