The most effective lead strategy methods are constantly changing and your company must evolve with them. The nuances of technology mean what worked for lead generation even a year ago may not be applicable now. If you aren't regularly reassessing your lead strategy tactics, you're missing opportunities to find new prospects.
We've compiled a list of the top lead strategy approaches for 2023. We have included statistics that will make you want to start using them. We will first go over some of the foundations of an excellent lead generation campaign. 
Read on or jump ahead to a section:
First-Party Data Analytics
When it comes to data collection sources, you have two options: your own data or data from a third party. While there are instances when using data collected from an outside business can be helpful, your own data is better. First-party data analytics are important for many reasons including:
The data is your own, meaning it's readily available and it's free to use
The data is obtained from interactions with your customers
The data can be easily tweaked and improved upon
Third-party data gets gathered by a company that likely doesn't fully know your target audience. They aren't as familiar with your products or services so they can't relay the same convincing messaging that you can. This can lead to inaccurate, less thorough data analytics on which to build your lead strategy.
The foundation of a strong lead generation strategy begins with the quality of your data. The source by which you collect data will impact how successful your lead generation campaign will be. Your own first-party data takes time to collect and requires effort, but will better bolster your bottom line.
Once you decide to use your first-party data collection, you need to research your target audience and competitors.
Know Your Audience
It's important to get your content in front of people who want to read it. Potential leads who are interested in what you offer are more likely to convert into a sale. On the other hand, those who aren't interested will leave your site and/or delete your emails.
You need to figure out who your target audience is, those who see value in what you offer. Once you identify your audience, you'll need to find them and learn how to reach them.
You likely already have access to information on your target audience. Analytics tools such as Google Analytics give you insights into your target audience such as demographics and preferred communication channels.
Analytics tools identify your ideal customers and what channel source they will most convert through. Researching your target audience includes taking note of the following:
Age
Gender
User's interests
User's location
Language
Browser type
Device
Channel
Source
Referral
In addition to learning about your target audience, Google Analytics can also reveal information on your competitors. Competitor research gives you valuable insights into what the competition is doing and alerts you to their strengths and weaknesses.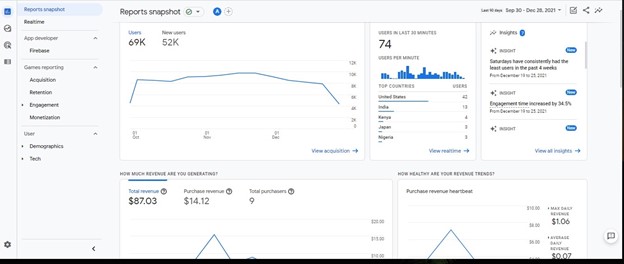 Know Your Competition
The next step requires you to dive into competitor research to uncover where your competitors are investing. You can find everything your competitors are doing using tools like Google Analytics Benchmark Reports, SimilarWeb, Semrush, and SpyFu. These tools will show you which networks they're advertising on and how much they're spending to do it.
Then, you need to figure out what is in-between where you are and where your competitors are. To help you with this, ask yourself the following questions:
What is your spend, and what is theirs?
What is your cost per acquisition for each channel?
How much can you scale each channel?
What is the saturation point for each channel?
What is the plan to improve each channel so that it converts for less?
After you get first person data and research your audience and competitors, it's time to look at lead generation strategies.
1. Product Demos
You can extensively market your product, but people need to be convinced that what you offer meets their needs. Product demos show people how the item works and how it can help solve a problem. Demonstrations are an excellent way to sprinkle video into your lead generation strategy.
Product demonstrations are one of many video formats you can use. Some other lead generation video ideas include explainer and straight offers.
2. Email Marketing
People check their email up to 20 times a day, making email marketing an effective lead generation channel. What makes email marketing so effective is that it captures email addresses. An email address is another avenue by which you can interact with a lead.
There are numerous ways to get a lead's email address off your website including:
Email capture pop-ups.
Nano bars.
Footer captures.
Gated content.
A strong email marketing campaign centers on testing and analysis. A/B testing of messaging, performance, and delivery will help your emails avoid the spam folder. In addition to testing, map every page on your website to a micro-conversion for improved tracking.
A cold email campaign is a great place to start an email marketing strategy. The content of a cold email is valuable to readers and features links to your website.
Getting Started With an Email Marketing Campaign
The purpose of an email strategy is nurturing leads into customers through continuous touches. Each email should offer content that urges prospects onto the next step of the buyer's journey.
The first step in developing an email marketing strategy is to implement a tracking pixel into your email campaigns. The tracking pixel will provide better statistics to measure email engagement and give real-time data. Use software that will integrate with website data for the most accurate view of users' behaviors.
Lead Nurturing Campaigns
With the average conversion rate of 2-5%, lead nurturing campaigns are vital to lead generation.You need to foster relationships with those in your sales funnel. Lead nurturing takes time and effort and must be done correctly to maximize conversions.
Implementing a lead nurturing campaign that uses marketing automation sends relevant information based on what leads view on your website. This increases the possibility of them converting into customers.
Newsletter
If you don't already send out a newsletter, you need to start. Newsletters help inform your current customers of your service or product offerings to cross-sell them on other services. People are more open to reading an e-newsletter than an email ad, which makes newsletters great for getting contact information.
Email Marketing Help
Check out LeadBoxer's complete email tracking guide for B2B sales teams to learn about successful email marketing campaigns. You can also review the best email tracking apps that work with Gmail and Outlook to track campaigns.
3. Conferences And Events
Around 75% of marketers generate leads through event marketing with 85% of leadership teams saying events are important for business. At events, you meet with people who are more likely to be interested in the services or products you provide. Also, conferences are a great place to show people your company's brand and let them know what you stand for.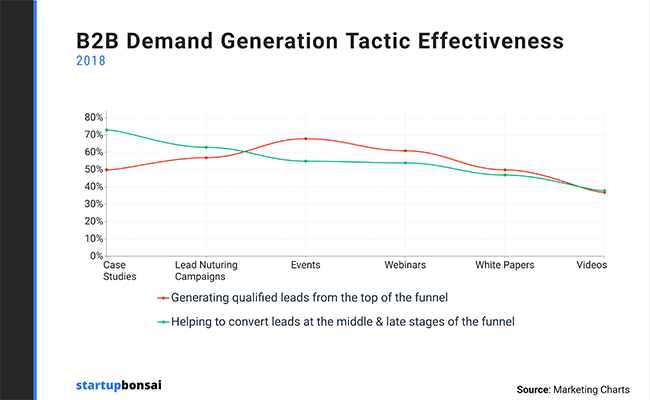 4. Networking
Networking is one of the best ways to get to know other people who may be interested in your services.
When you go to trade shows, you can expect to acquire 5% to 20% of your new customer base. When networking, you need to remember you're not meeting these people with the intent of selling to them.
You're simply making new business connections. Even if you're able to help them or sell them something they need, it shouldn't be your top priority.
5. Cold Calling The Right Prospects
You might hear people say cold calling is dead, but in fact, cold calling was still relevant. When you combine this tactic with the right tools, it can be extremely effective.
Use a lead intelligence tool that can identify website visitors and provide you with their information. This way, you're only calling people who are interested in your services.
Though poorly-trained marketers and pushy salespeople tarnished cold calling, it's still one of the most effective lead-generation tools. In fact, according to marketing research by MarketingSherpa, 92 percent of B2B buyers are open to cold calls.
According to a leading lead generation company, SalesHive, cold calling is still one of the fastest ways to get direct prospect feedback. This, in turn, optimizes your pitch and marketing strategy. The goal is to allow your reps to focus on one thing and one thing only – booking meetings.
To be effective in cold calling, consider outsourcing qualified B2B sales cold-calling specialists. Such reps are dedicated to your account, are more comfortable with your market, and consistently book meetings with prospects.
6. Video Campaigns
More than 90% of people say videos make their buying decisions, and 84% say a video makes them more likely to purchase. Below are some great ways to begin creating videos:
Webinars
You can start creating video content by hosting live and recorded webinars. Create a content calendar to schedule topics, dates, and times when the webinar will go live. Then, send people emails asking them to sign up for the webinar, and promote it on your social media channels.
Facebook/Instagram/LinkedIn Live
Another way to get started with video content is by going live on social media platforms. You can do this from your smartphone. You'll notice you reach a larger audience compared to the response you receive from a standard image or video post.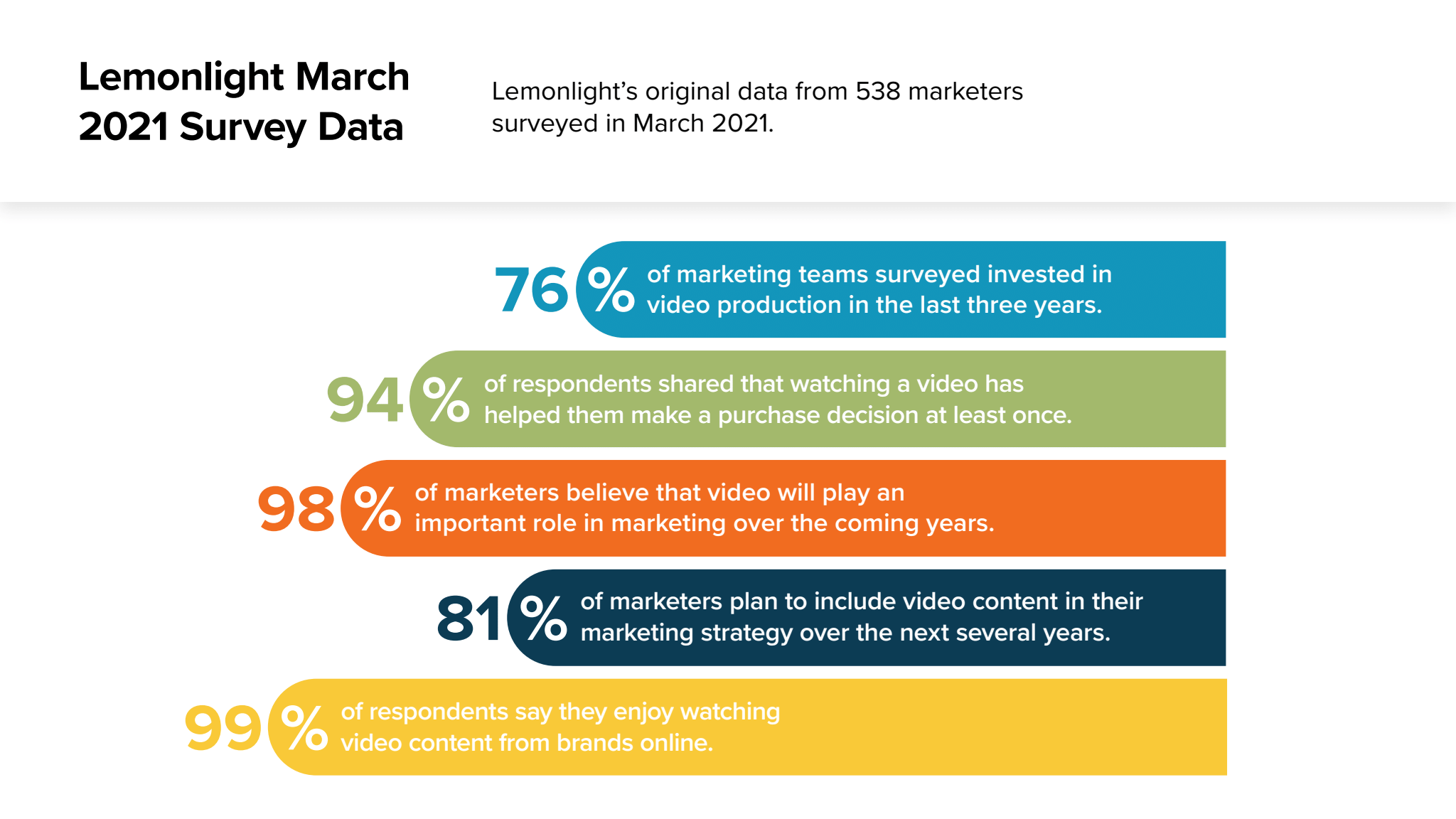 7. Social Media Advertising
Nearly 4.5 billion people use social media, allowing you to easily reach new people who fit your target demographic(s).
Facebook
Facebook is great if you're looking for a less formal way to reach your potential customers. Two-thirds of Facebook users regularly visit a local business' Facebook page.
Posting interesting content and images that grab people's attention allows you to build a large audience without advertising. If you use Facebook advertising, you can do so without spending much money as the cost ranges from .63 to $3.77.
LinkedIn
LinkedIn is one of the best places for B2B companies to generate leads. More than 90% of marketers use LinkedIn because it produces 80% of all B2B leads. The leads from LinkedIn far outpace those from all other social platforms.
One of the best tools LinkedIn offers to aid in your strategy is its lead generation forms. These are specific LinkedIn ads that get people to fill out their information so you can contact them.
These lead generation forms work so well because people are actively engaging with you by volunteering their information. Additionally, they understand that you're going to reach out to them. Once a cold lead, they have now been converted to a warm lead ready to receive your pitch.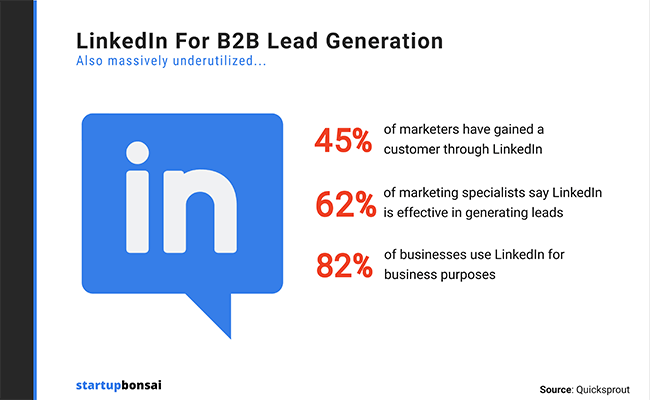 Instagram
For companies that have products and not a service, Instagram is a great place to showcase it. The platform only allows posts with images or videos, making it the perfect venue for grabbing attention with eye-catching photos. Around 90% of Instagram users follow one or more businesses, so posting on this platform can yield great results.
8. Public Relations Strategy
Most companies only look at public relations (PR) strategies after something bad has happened. With most people having a cell phone to share videos, your company could easily find itself facing a PR disaster.
Consider hiring a PR manager if you don't already have one. Work with them to start doing community outreach and implement positive campaigns before a crisis occurs. Be sure to fully inform employees about your company's values and guiding mission.
Any kind of negative publicity is bad, especially if you're trying to generate leads. With easy access to information and countless competitors, prospective customers will be critical of your brand. Show your leads that your company can be trusted with great PR.
9. Content Marketing
Content marketing is a popular and effective solution when done right. That's because, like consumers, business firms want to equip themselves with the right information before a big buy.
Approximately 47 percent of buyers read three -five pieces of copy before contacting a salesperson. This means that nearly half of your potential customers have already done research on your company. When a salesperson contacts them, many likely have already decided whether or not to make a purchase.
It is important your content provides targeted, valuable information so it can sell your brand before your salesperson contacts them. You can also make sure you integrate your content with lead magnets. Whitepapers, courses, or e-books are free resources you offer your visitors in exchange for their information.
Create A Content Marketing Plan
Companies that blog generate 67% more leads than those who don't. Blogging generates 3 times as many potential customers compared to outbound marketing. It also costs 62% less than traditional marketing campaigns, making it a powerful lead strategy.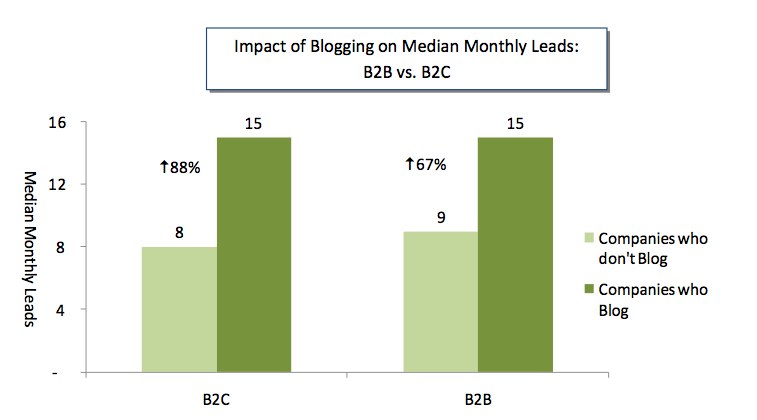 Blogging is one of many content marketing strategies. Others include social media and video. However, it's not enough to create content; you need to have a plan that includes the following:
Search Engine Optimization
It would be unproductive to create content, only to find you're not showing up in search results. This is why you need to create a search engine optimization (SEO) plan. This way you can understand the types of information your customers are searching for and develop your content accordingly.
A foundation of any SEO strategy begins with identifying keywords to use in your content. The keyword tool on Google lets you see the search volume for words and other valuable content information.
You can go on with ongoing SEO campaigns with B2B content marketing support to generate meaningful leads. It aligns with your intentions by offering first-rate content that educates prospects and moves them through your lead generation funnel.
You can do this in a variety of ways. For example, you can start by understanding how keywords attract different users. Keyword use will drive different people to your website, so it is vital to understand each set.
A Link Building Strategy
A backlink is an incoming website link that Google factors in determining search rankings. To gain more backlinks, you need to look for opportunities to guest post on blogs within your industry. For example, if you're a web designer, write guest posts for these 11 blogging platforms that specialize in web development.
Keep Your Website Updated
A good content marketing plan can go wrong if you have a bad or outdated website. Google recommends websites aim for a loading time that's less than 2 seconds. If you create a great article relevant to your target customer, but it loads slowly, people will not read it.
Keeping your website updated is an essential component of your lead generation strategy. When looking at your website, implement both inbound and outbound marketing strategies.
Start Generating Leads Today
Now you know how to start a lead generation campaign and use the top lead strategies it's time to get started. Read this post on B2B lead generation strategies for additional information on drumming up more profit for your business.
There are people out there who need and want your products and services. You need to find them, engage with them, and deliver quality content.  If you're ready to get serious about your lead strategy, Start free or get a demo with LeadBoxer today.