One of, if not the most common, WordPress plugins that people seek are WordPress form plugins. People frequently seek form plugins because most websites are made with the goal of increasing business growth or spreading of ideas. When it becomes easier to contact the website owner or business owner, it becomes easier to meet and talk with people who can accelerate your success.
One of the most frequently talked about WordPress form plugins is called Contact Form 7. Many people install this plugin because they see it recommended so often. They don't think twice about it.
Thinking twice about the form plugin that you choose could very well be a good idea. While Contact Form 7 is powerful, it might not be the very best choice for you.
This post is about choice. We want you to discover new form plugin options and decide which is the best form plugin for your objectives and technical abilities. Additionally, when you pair any of these plugins with LeadBoxer, you'll unlock some impressive ways to achieve increased business results.
We think that these are the 6 best WordPress form plugins:
1. Ninja Forms.

If you're looking for a feature-rich plugin, Ninja Forms may be a fantastic solution for you. With Ninja Forms, you get more that just the typical form functionality. You can create subscription forms, surveys, or really anything else that you could imagine wanting to do through a web form.
What makes Ninja Forms even more attractive is that everything is done directly in your WordPress panel. You can create powerful forms using a simple and elegant drag-and-drop interface.
Click here to learn more about Ninja Forms.
2. Pirate Forms.

Pirate Forms is another option that has landed on our best WordPress form plugins list. We think that it deserves being on this list because it's easy to use and works well.
Simplicity is the main focus of this WordPress plugin. It doesn't have dozens of features, just straight to the point and easy to implement contact forms.
Click here to learn more about Pirate Forms.
3. Jetpack.

Jetpack is one of the primary WordPress plugins. It's made by Automattic, the company behind WordPress. However, most people have no idea that this plugin contains a contact form option. To enable contact forms, you need to go to the Jetpack settings and activate this option.
Once the form feature of Jetpack is activated, you'll make your contact form directly on the post or page that you're creating or editing.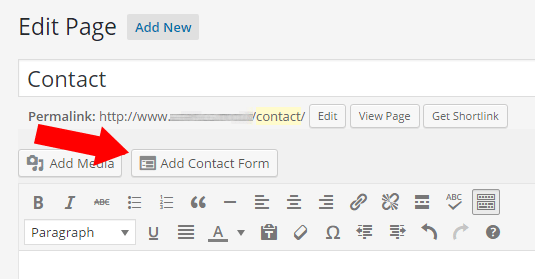 Jetpack is a simple and enjoyable form plugin to use. You can easily add or remove form fields, and then quickly add your form to the page or post.
Click here to learn more about Jetpack.
4. WPForms.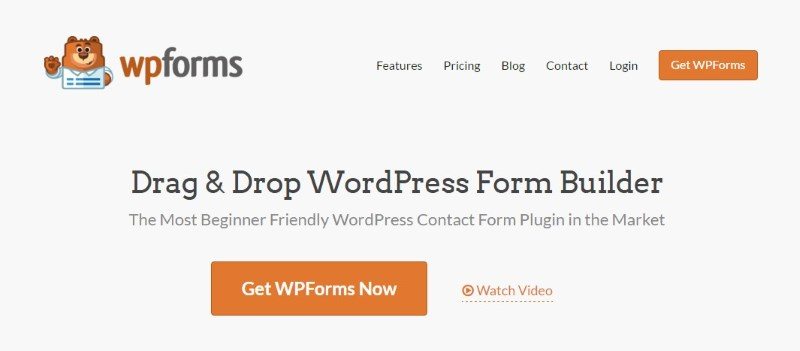 Another feature-heavy WordPress form plugin is WPForms. WPForms has a great and clearly laid out user interface. What makes this plugin specifically simple is its fantastic drag-and-drop functionality. With the powerful features and pre-built form templates, this is a form plugin worth considering.
Click here to learn more about WPForms.
5. Fast Secure Contact Form.

Fast Secure Contact Form is an insanely easy to use form plugin. It offers an immense amount of customization options, meaning that it's very easy to create new forms and modify your existing forms. For each form that you create, you can adjust CSS style, add security features like CAPTCHA, and much more.
Click here to learn about Fast Secure Contact Form.
6. Contact Form 7.

Initially, we said that the goal of this post was to give you alternatives to Contact Form 7. However, Contact Form 7 is still a seriously great form plugin and we knew that we had to share it with you.
When you install Contact Form 7, you will see a new area appear in your WordPress admin area. The area, called Contact, is where you can build new forms and make changes to forms you've already created using the plugin.
One drawback of Contact Form 7 is that it's slightly more technical. If you don't have any HTML knowledge, you'll have a more difficult time modifying your forms. However, even if you don't know much or any HTML, everything with this WordPress form plugin is pretty intuitive.
Click here to learn more about Contact Form 7.