Many agencies use WordPress to build their websites. This is because the blogging platform makes it easy to showcase services, a portfolio, create a blog, and more. With WordPress being such a popular website building tool, it's no wonder that agencies go on the hunt for the best agency WordPress themes.
Because so many agencies look for the best WordPress themes, we wanted to create a post that showcases the 8 best agency WordPress themes. We decided to go with only 8 themes because so many of the best agency WordPress themes lists that we found online were too long– they were simply overwhelming.
The 8 WordPress themes that we will list are all fantastic choices for your agency. You're sure to find a theme that you enjoy.
Enjoy the 8 best agency WordPress themes:
1. Uncode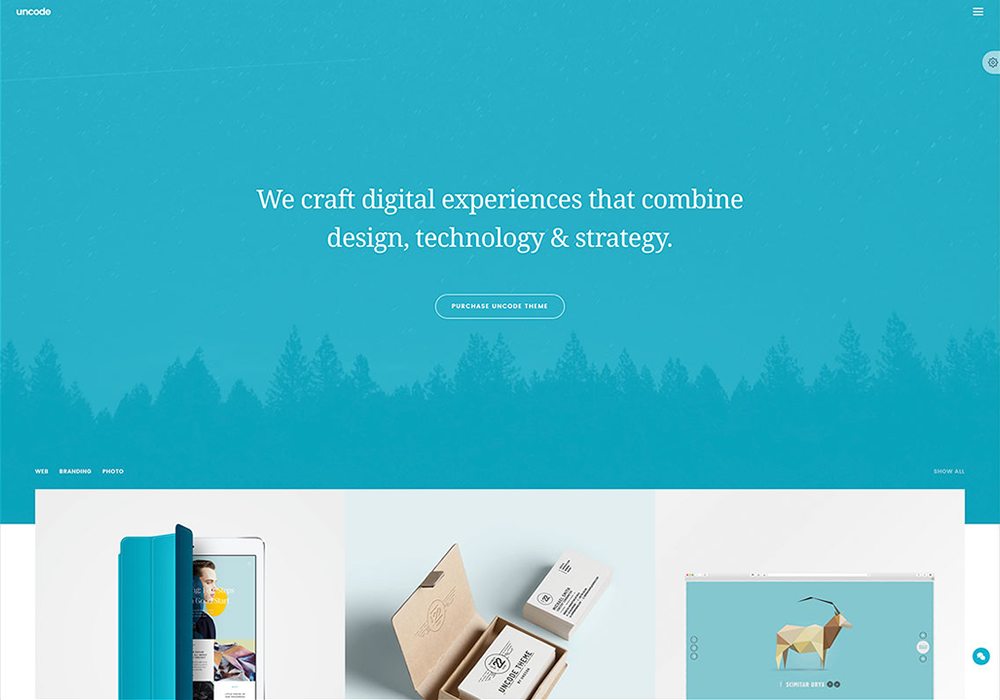 Unicode is a fantastic agency WordPress theme. It's flexibly, developer friend, and sophisticated looking. It looks extremely professional, is fully responsive, and is a complete solution for an agency website. Best of all, you don't need any coding skills to put this great theme into action. Install it, brand it as yours, and you're ready to capture new clients using your website.
2. Studio 8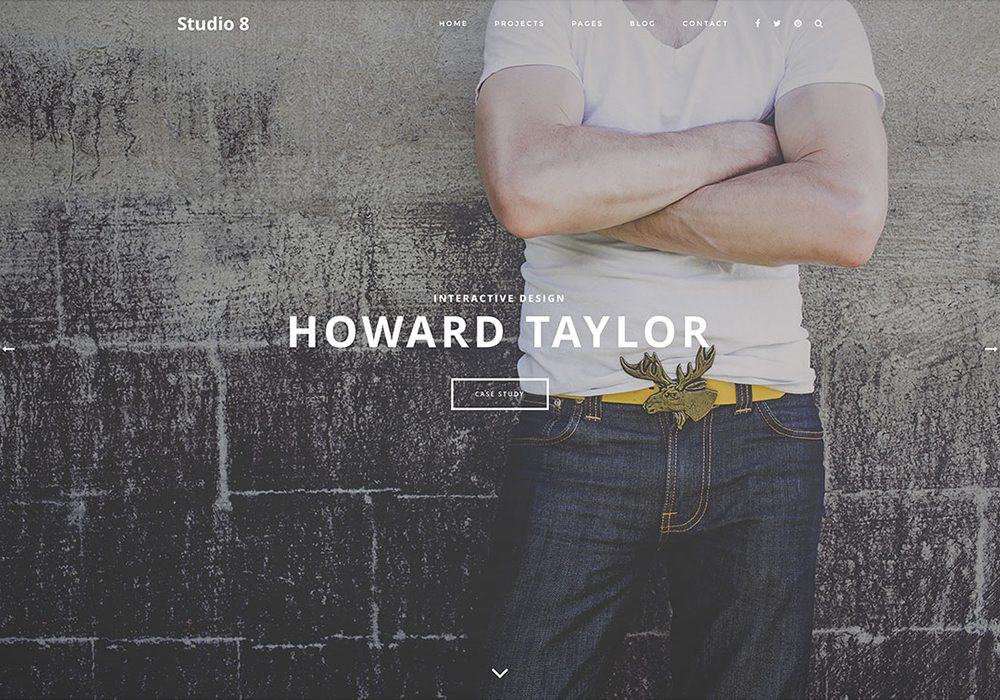 The Studio 8 theme is fantastic for creative professionals. It offers a modern look that is easy to customize. As expected, the design is responsive, meaning that it works very well on tablets, phones, and desktop computers seamlessly.
Two of the best features of this theme are that it has built-in short codes and it also as a powerful Option Panel. When you use this theme, it is very easy to personalize all of your posts, articles, and pages.
3. Kalium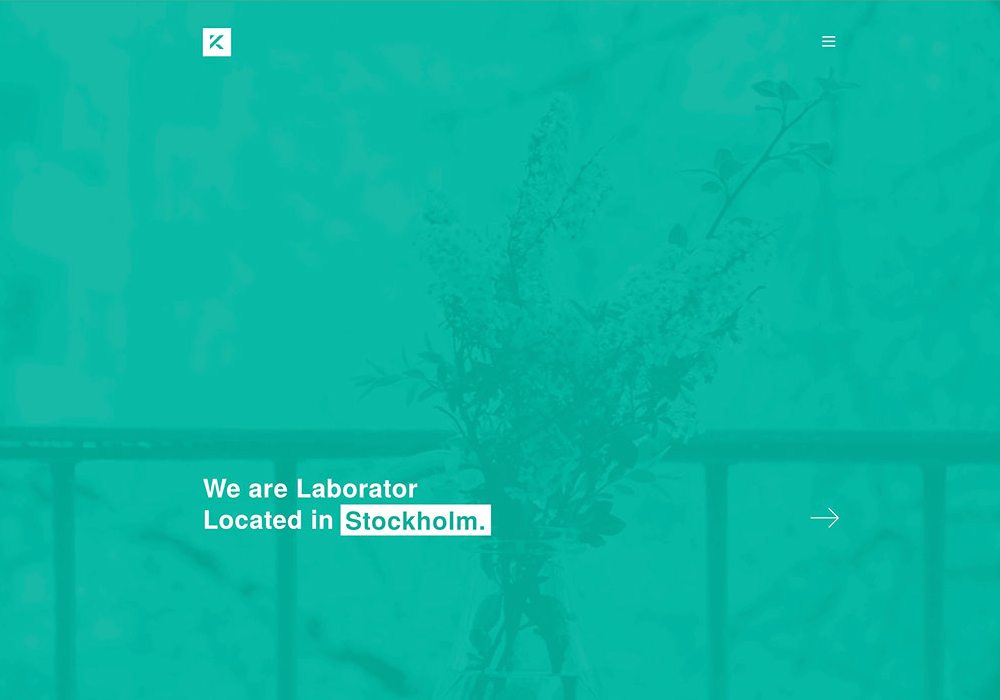 Kalium is a fantastic minimalist WordPress theme. It has many features that make it a leader in the agency WordPress themes space. It has a stunning portfolio section, it has a jaw dropping amount of customization options, and offers the ability to quickly set up great looking webpages in a short amount of time.
As a bonus, this theme has the popular Visual Composer plugin included at no extra cost. The Visual Composer plugin makes it so that you can truly make your pages look how you imagine without the need of a web development company.
4. FatMoon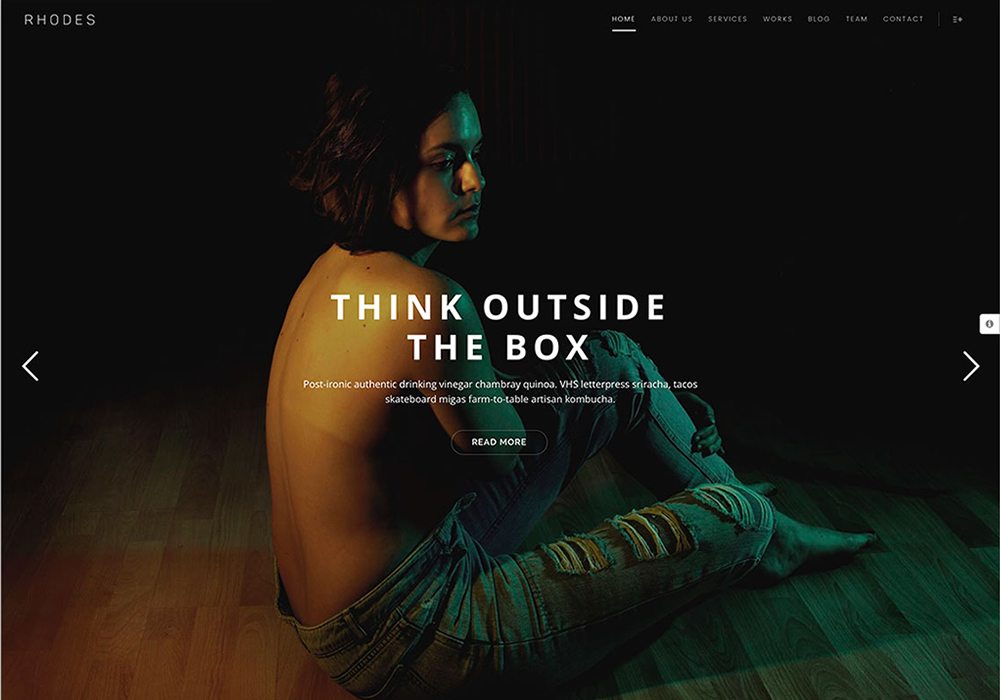 FatMoon is absolutely beautiful WordPress theme for agencies. It's modern and profoundly impressive. It is a creative multipurpose WordPress theme that begs to represent agencies in a professional and spectacular fashion.
This theme is great for more than just agencies though. It works for any person or company in the creative realm. Photographers, freelancers, writers, web designers, and more will all be able to represent their work well with the FatMoon theme.
5. The Agency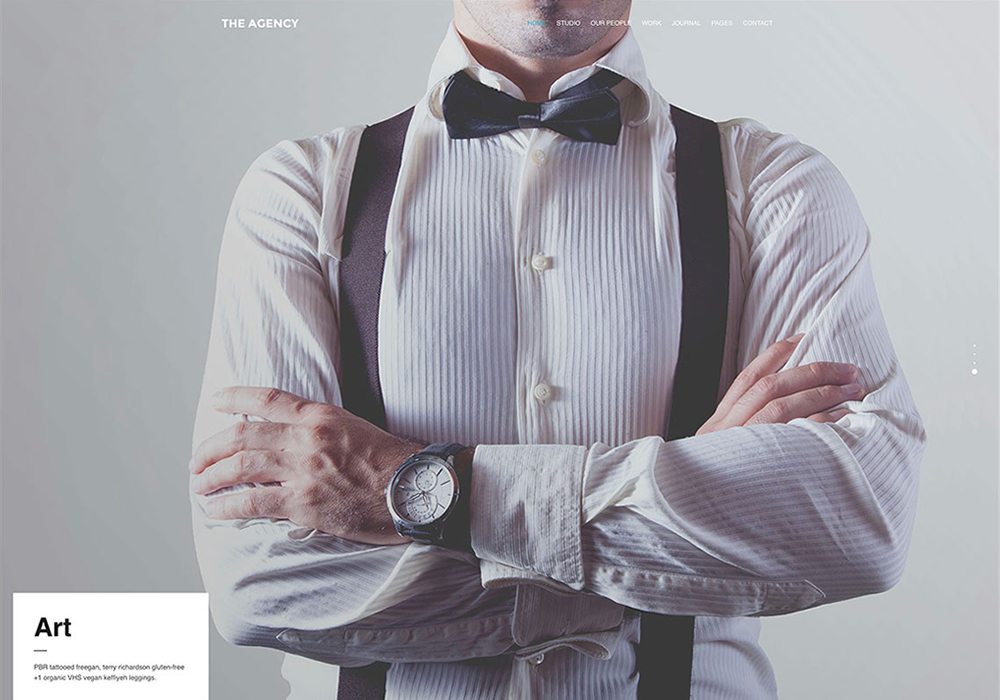 The Agency WordPress theme is a very visual theme that will grab the attention of website viewers and instantly make them engaged with your content. The theme is the perfect balance between minimalist and functional, making it both attractive and easy to use. Additionally, this theme is highly customizable. It effectively has has unlimited design possibilities, while being responsive for mobile, desktop, and tablet viewing.
6. Newera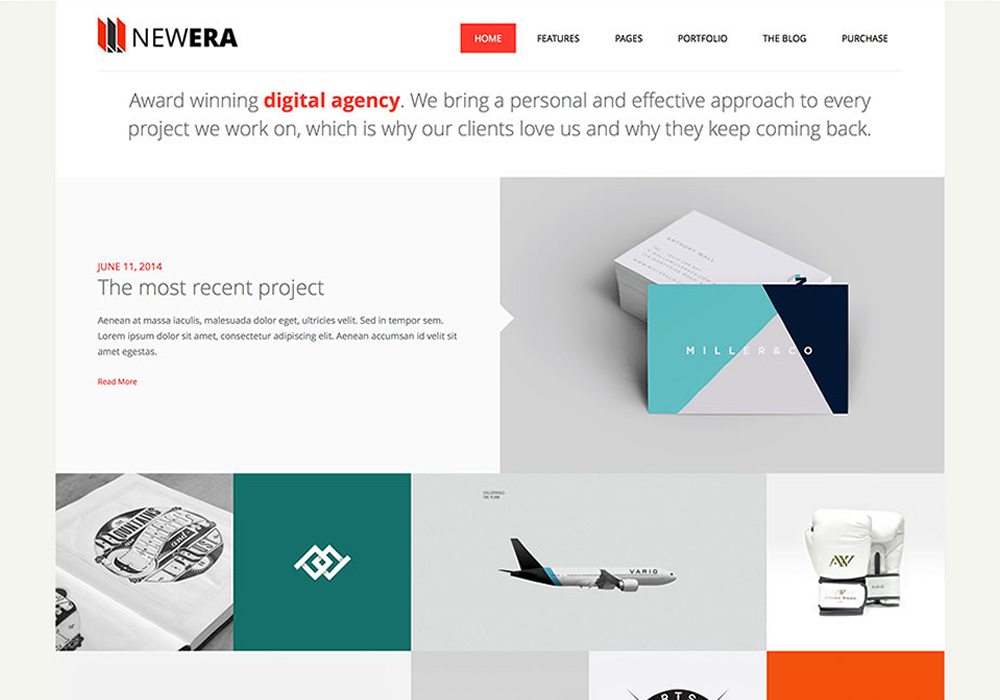 Newera is a great theme to showcase a portfolio and represent your business impressively. The portfolio is fast and great looking, meaning your work gets the high quality frame that it deserves. This theme is simple, but functional, making it so that viewers of your website are able to enjoy its powerful features as they discover your company.
Download/Info | Demo
7. Brooks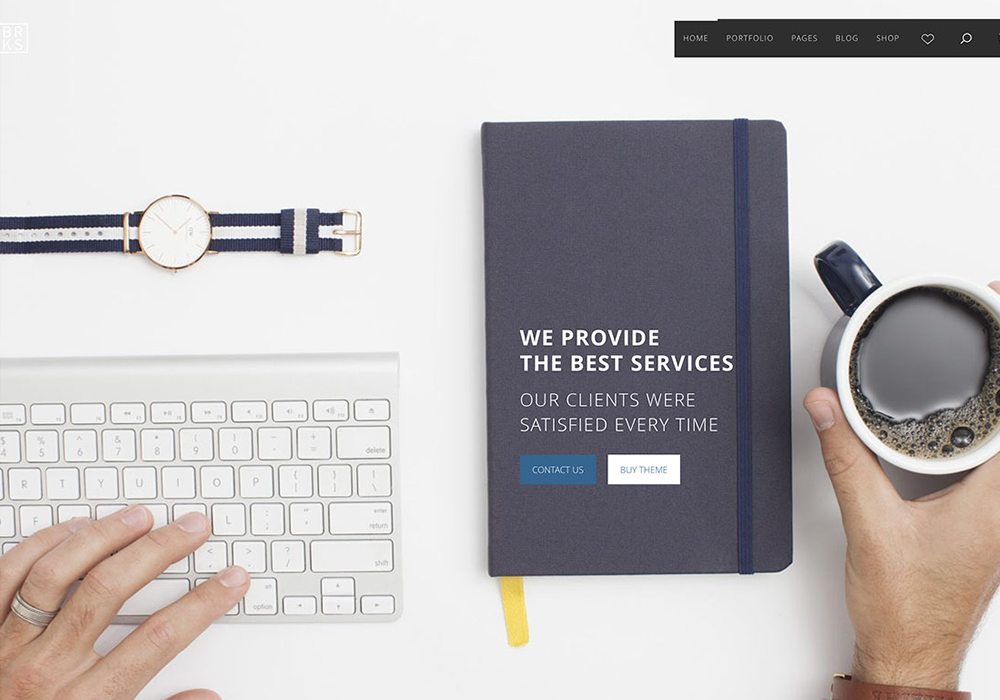 There is a theme of clean minimalism arising in our list of best agency WordPress themes, and the Brooks theme is no exception. Brooks is a multipurpose theme meant for creatives, and, because of how easy it is to customize, creative people will definitely love it. This theme makes it easy to take your website vision and make it a reality.
Download/Info | Demo
8. Notio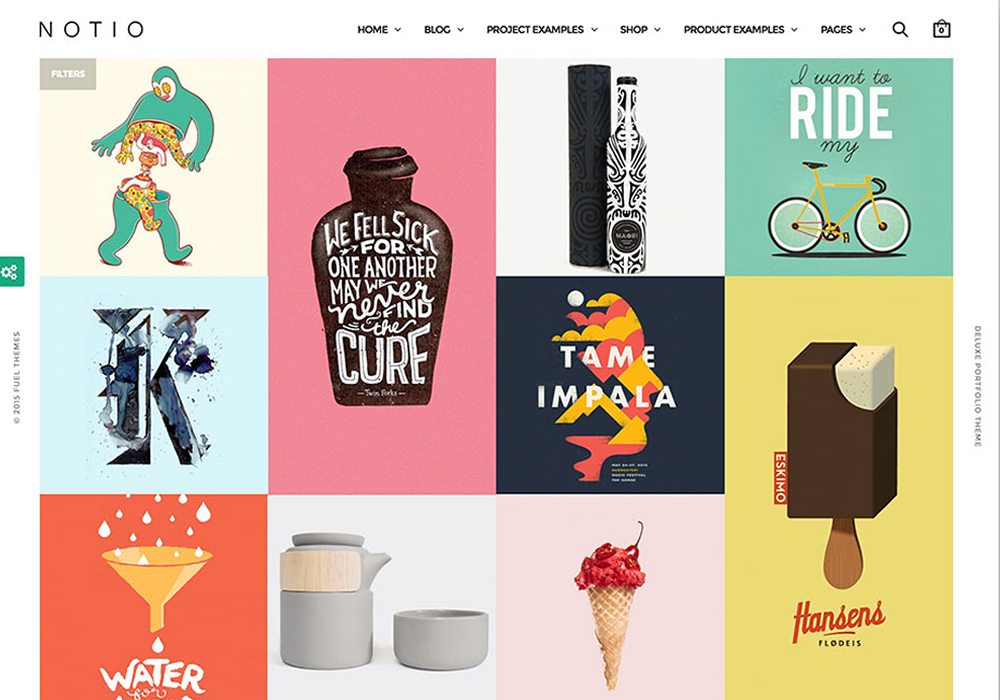 The last word that could be used to describe the Notio theme is mediocre. It does a brilliant job showcasing work, includes e-commerce functionality, and has many other features that make it an industry-leading theme.
Some additional benefits of the theme are the full-stack animation library, responsive design, and excellent overall user experience. If you are looking to create an online store on your agency website, then this plugin is perhaps the ideal choice for you. It features WooCommerce plugin integration, meaning you can add items for sale and collect payment using PayPal, Stripe, Bitcoin, and many other options.
Collecting more agency leads with your new theme
The entire purpose of an agency website is to collect high quality leads by showcasing your previous work and explaining your services. To collect more leads using your new website, we recommend adding LeadBoxer to your website. LeadBoxer is a simple snippet of code makes it so that you can turn all website traffic into actionable leads. For example, if you install LeadBoxer and see that employees at Disney keep looking at your agency website, you know that they're likely interested in your services and that you should reach out to them. Click here to try LeadBoxer for free.