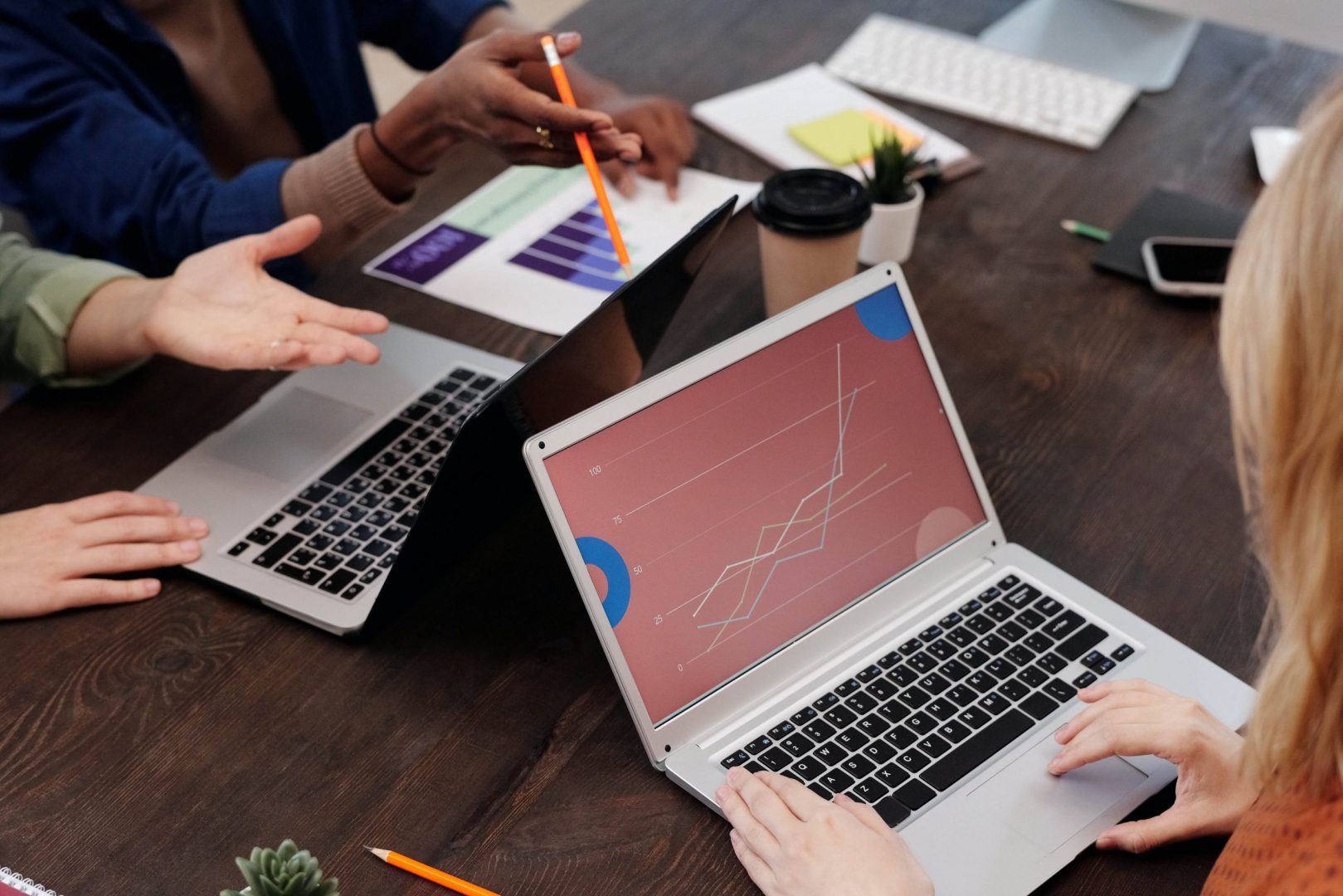 Learn how to properly identify the different lead types and determine your sales lead temperature in this ultimate guide.
Have you ever played a game where you hide something and give clues like "getting hotter" or "getting colder" until the person eventually finds it? Working with and nurturing leads is kind of like that.
The warmer a lead, the closer they are to buying.
If a prospect is cold, it means you need to keep providing the lead with information until they are ready to buy.
It isn't always easy to recognize the signs indicating which lead type you're dealing with, which is why we created this guide.
Keep reading to learn how to rate each sales lead temperature and how the right lead scoring system helps you correctly categorize all of your leads.
You can also choose to "jump ahead" to the following subtopics: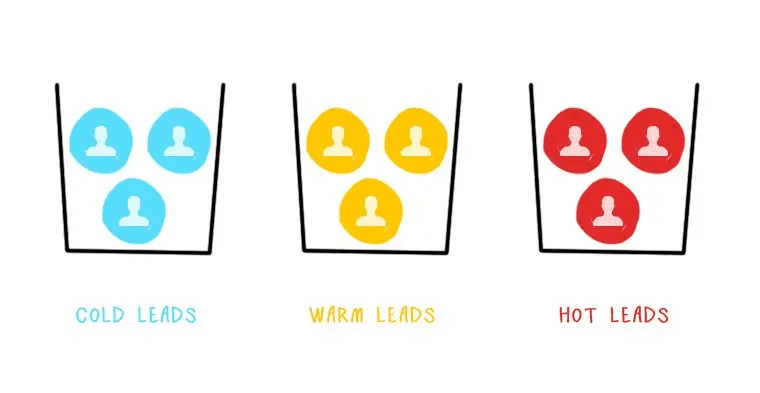 What Are the Different Sales Lead Temperature?
A sales lead is someone who is in the market for your service or product. This person fits your criteria for being an ideal client and would benefit from what your company offers.
These lead types are segmented into three major categories:
Cold lead
Hot Lead
The ability to recognize sales lead temperature is essential for establishing where leads are in the funnel. This information aids in finding the sweet sales spot to ensure successful conversions.
Cold Lead Definition
Cold leads are those who ft your target audience but haven't yet interacted with your company or brand. These leads are the farthest from converting and need to be educated about your company's mission, exactly what you offer, and why your product/service is the right solution for meeting their specific needs.
This lead is not ready to buy in any capacity. If you try to make the sale at this stage, you may alienate and lose them altogether. Instead, focus on warming the potential client up through high-level, informational content.
Warm Lead Definition
Warm leads are closer to converting because they have shown some interest in your product or service. They may have searched a business on Google that offers a comparable product or service or even visited your website. A warm lead may have also engaged with one of your social media posts or clicked a link in an email.
These types of leads are categorized as warm because they've already had some interaction with your product or service so they are at least acquainted with what your business offers. This means they are actively researching solutions and are looking to buy in the near future.
Hot Lead Definition
A hot lead often referred to as a qualified lead, is a lead that is very interested in what your company does and is ready to buy. This person has been to multiple sites, talked to people about their solutions, and has likely eliminated the competition.
It's essential to recognize the buying signals for each lead type, so you're prepared to move them along the customer journey.

Buying Signals for Lead Types
There are surefire buying signals you need to be keenly aware of to be an effective salesperson. Typically cold leads aren't going to emit any buying signs, but there are ways to identify when a lead is cold.
How to Tell if You Have a Cold Lead
If you see a new lead on your dashboard and have nothing more than a name or an email, that's a cold lead. These leads haven't interacted with your company and don't know about you or your service/product.
How to Tell if Your Lead Is Warming Up
You'll start to notice a lead is warming up when you see them interact with your brand more. Maybe they fill out a form to download a PDF, or they sign up for a free trial of your software. At this point, they're familiarizing themselves with your brand and deciding if you're the right solution for them.
If you're going to reach out to this person, it shouldn't be to convince them to buy, but rather, to offer additional support if needed. As a sales representative, you need to show them that your company cares about how they use your services and wants to be the helping hand they need when they have questions.
At this point in the sales cycle, you still may not be sure whether the lead is qualified or not. Thankfully, there are questions you can ask to help determine where they are in the buying process.
How to Tell If My Lead Is Hot?
Only when a lead comes to you and asks about pricing, signing a contract, or getting started should you try and close them. You can nudge them in the right direction by asking them how their free trial went once it's over, but a lead isn't truly a hot lead until they ask for concrete steps to move forward.
If you think you have a hot lead but aren't sure, try a soft close. An example of this would be letting them know you have a deal going on but not asking them to purchase. Let them tell you they want to buy.

The Importance of Sales Lead Management
Sales lead management is the overall lead qualification process for a business. The flow a lead generally goes through is:
Identified: A lead is recognized.
Educated: A lead learns about your brand.
Engaged: The lead has performed an action with your company.
Qualified: The lead is qualified and is ready to purchase.
Passed On To Sales: Sales has the lead and is closing it.
As a sales manager, you need to be clear about the sales process and determine the parameters for a lead's temperature. Without setting clear guidelines and expectations, your sales team won't know how to move a prospect through the temperatures and turn them into a hot lead.
By creating a winning lead strategy, you can expect to see your team more confident in their sales. They will also be more capable of closing deals and building long-lasting relationships with your new clients.
It is tough to look at those five stages and manually move leads around to serve them best. That's why lead management software is a great choice to help classify a sales lead temperature.

Why You Should Use a Lead Management Software to Determine Sales Lead Temperature
A CRM can boost your sales by up to 29% and has proven to increase productivity by 34%. Getting the right lead management software helps you to warm leads up and increases the amount of time your sales team is selling rather than prospecting.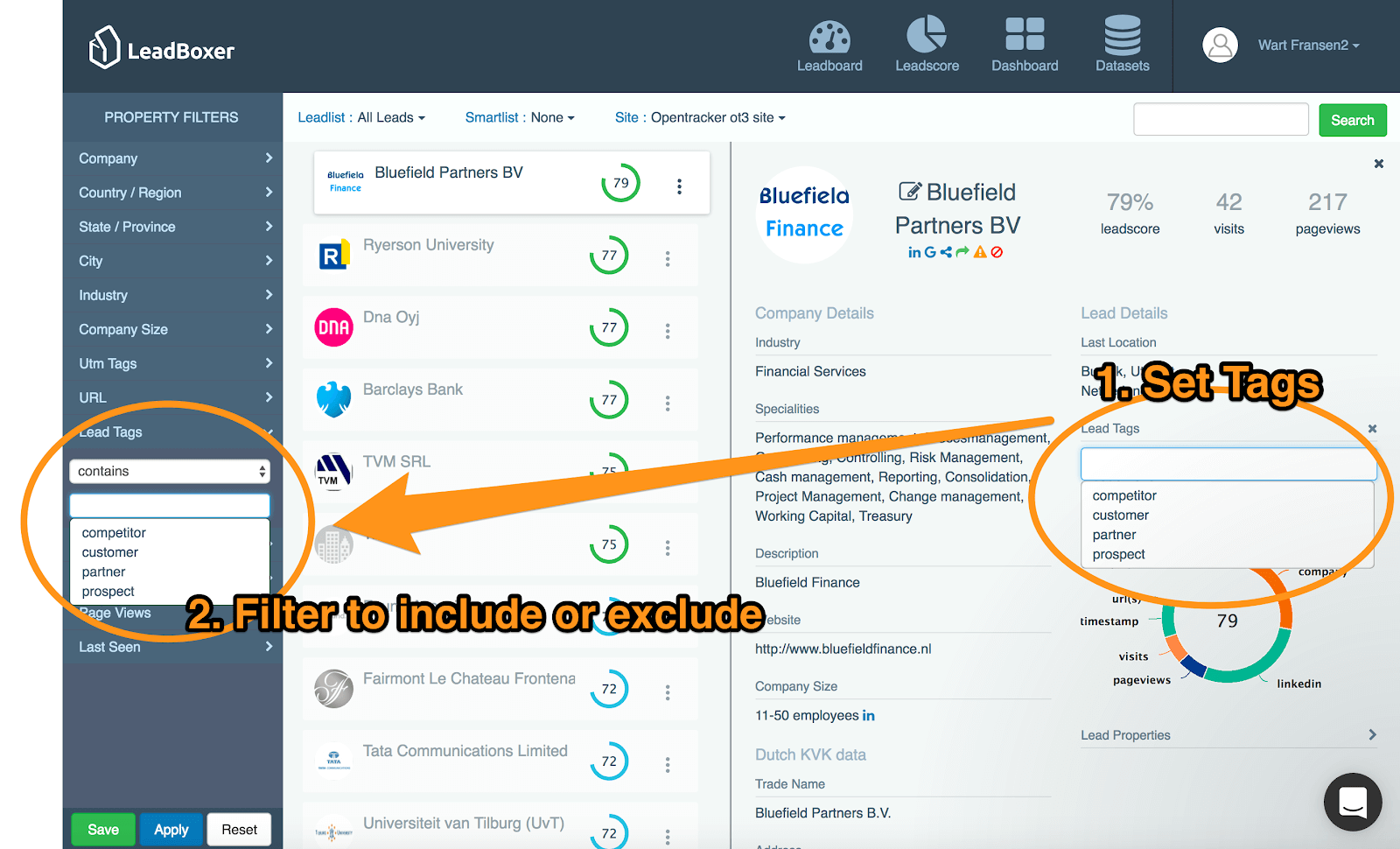 Automatic Lead Tagging
A lead management software will automatically tag and filter your leads to show you the ones that need interaction with you. After setting up the parameters for a cold, warm, and hot lead, your sales team will save time by only focusing on the closest to-converting prospects.
Built-in Integrations
Lead management software is typically built with numerous integrations to make your daily life easier. These integrations can help warm up your leads by sending them relevant emails to inform and encourage them to keep interacting with your brand.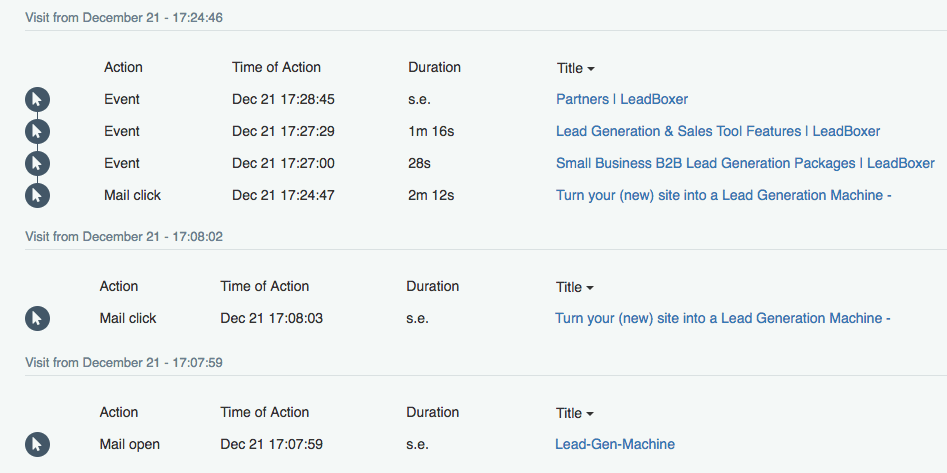 Superior Tracking Abilities
When it comes to understanding a lead's temperature, don't underestimate the importance of tracking your prospect's actions. IP tracking will tell you when a prospect comes to your site, opens your emails, and what they end up doing with that information.
Knowing what they interact with and what they ignore will help you tailor your sales pitch to meet their unique needs.
Advanced Segmenting
Using filters helps to remove clutter in your dashboard. Filters and segments enable you to focus your efforts on leads that are inside your target audience.
You can filter data such as a company's name, the business's size, where their head office is, and how they initially found your business. From there, your lead management software will be able to automatically send targeted messages to help move prospects through the funnel.
Lead Qualification
Good lead management software helps you segment your leads and enables you to qualify leads. Knowing how to qualify a lead is a skill that all salespeople and marketers are constantly working to perfect. Don't try to do it all yourself; allow the software to help make the process easier and more efficient.
Notifications
When you use the right lead system, you'll automatically be notified when someone interacts with your site, indicating they are ready to buy. You no longer have to rely solely on identifying the signals yourself. You can trust your software to alert you of critical actions your prospects are taking.
To begin using an automated lead generating and nurturing system, request your free LeadBoxer trial today!