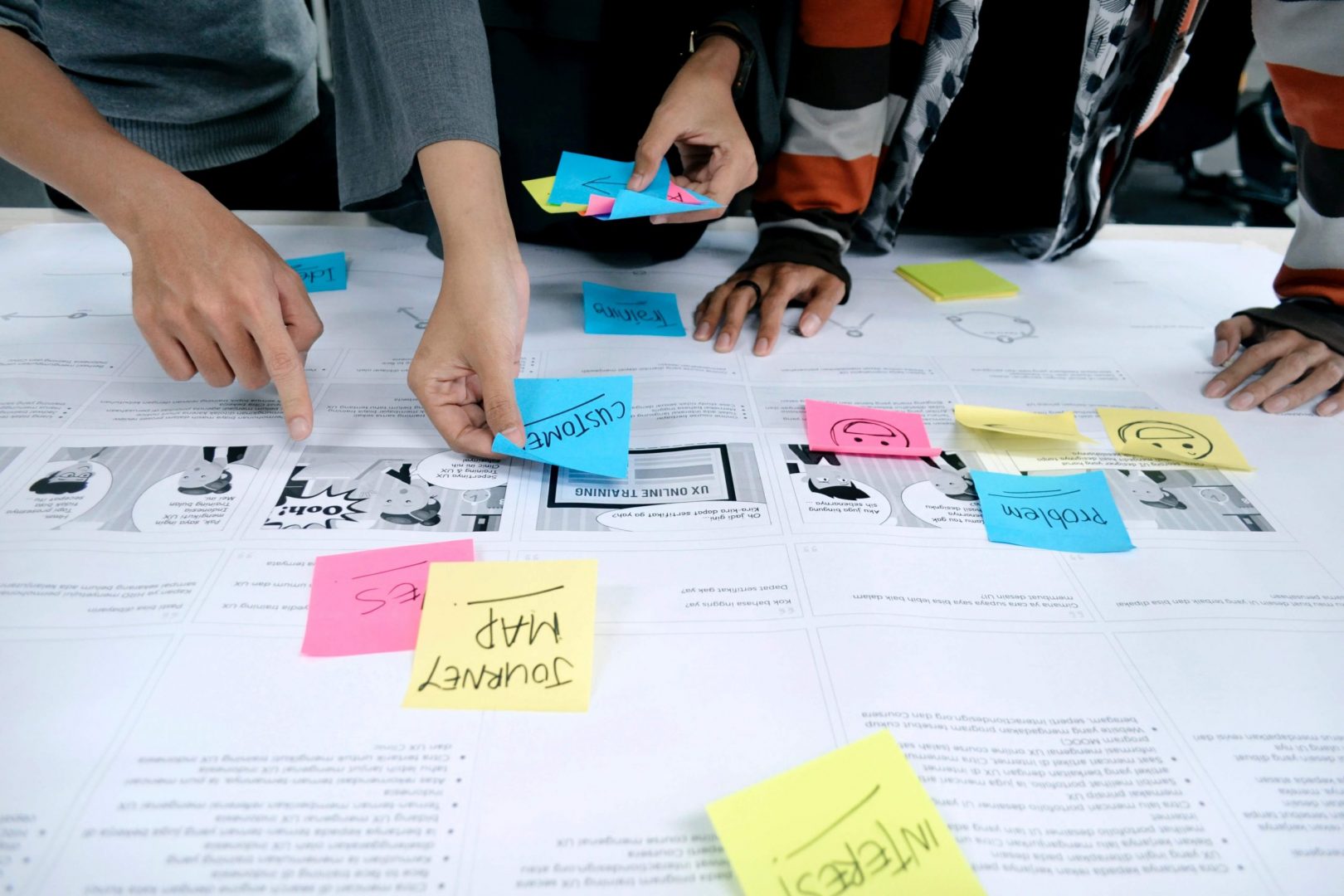 Business to business lead generation is one of the most essential parts of the sales cycle. Utilizing all resources at your disposal will help generate and convert your leads into sales. A crucial part of successful lead generation is the customer journey map.
Not only will customer journey mapping help contribute to successful lead management, but it will also help to improve your overall customer experience. B2B companies rely on customer experience for conversion rates. These strategies will help increase these rates, as well as contribute to customer satisfaction.
Overall, the successful implementation of these strategies and maps will create strong relationships with customers. This will also improve your marketing focus and accomplish your business goals. This article will cover the best practices for B2B lead generation.
Read on or jump ahead to these topics:
Distinguishing Between B2B and B2C Customers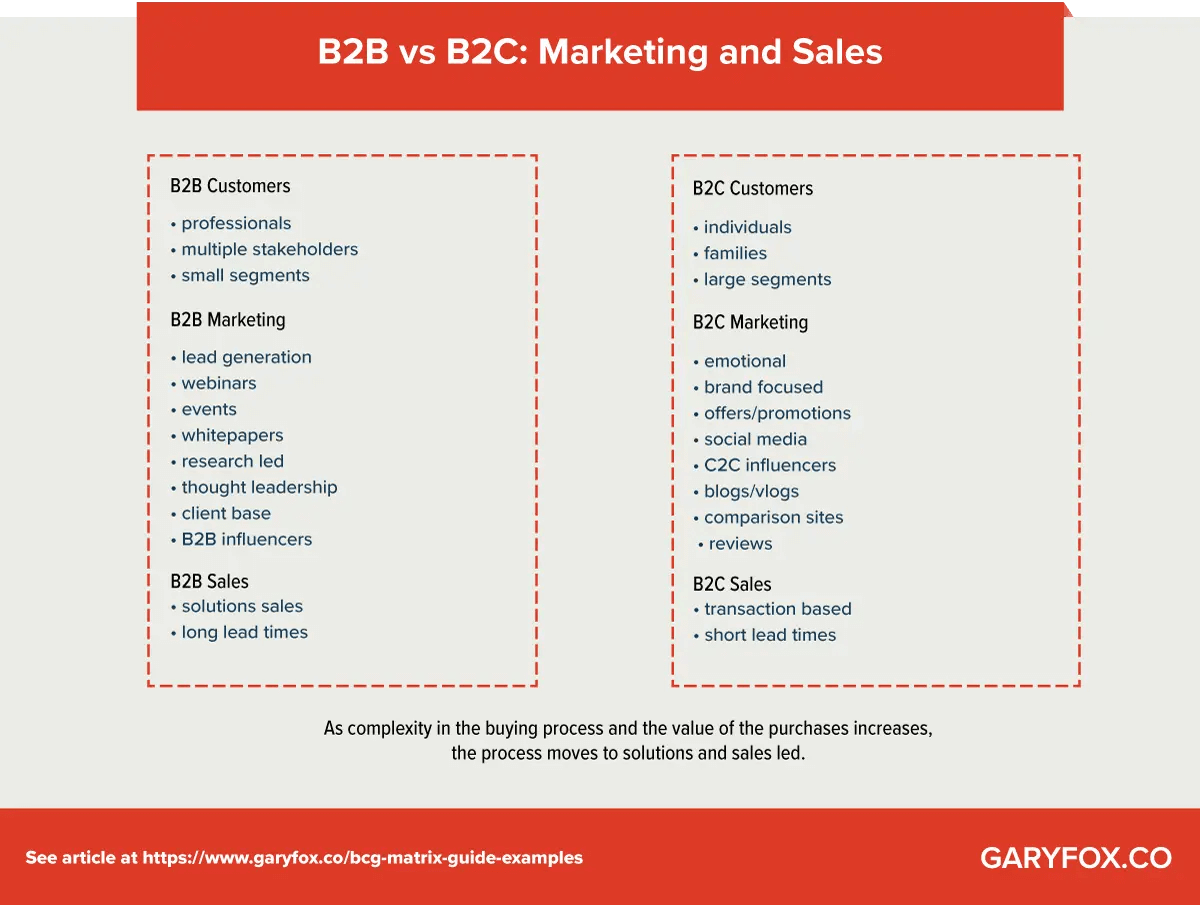 There are two major types of business models, Business to Business (B2B) and Business to Consumer (B2C). While both of these are centered around sales, each includes different customer journey stages.
In short, B2C companies sell directly to consumers, while B2B companies sell to other businesses. While it seems like B2C would involve more direct interaction with people, B2B sales often involve multiple people throughout the sales cycle. It is important to remember you are not selling to the company, but rather the people who work there.
Because of these differences, the customer journey maps for B2B and B2C businesses follow separate outlines. For B2B companies, the buying cycle can take 1-3 months and 80% of these cycles include up to six people.

The Basics of a Customer Journey Map
A customer journey map is a visual representation of the customer cycle from start to finish. This strategy takes into account the entirety of a customer, including pains, emotional needs, and actions. By mapping out all of these factors, B2B companies are able to better understand their target demographic and create meaningful relationships with their leads.
The ideal customer journey map looks at the complete lifecycle from the introduction to any post-sale support services, including the engagement that occurs in between. While each one will look different for unique leads, there are a few customer journey mapping tools all will include based on universal experiences.
Common Elements for Customer Journey Maps
Persona: A profile of the brand and its client groups.
Touchpoints: All possible client interactions with your brand. These may include advertising, social media, direct communication, and purchases.
Moments of truth: Information regarding which touchpoints impact a customer.
Performance Indicators: Anything that evaluates how customers are responding to touchpoints.
Visuals: Typically, this is either a linear or cyclical illustration of the customer cycle.
Creating The Customer Journey Map
Once you understand the concept of the map, you can begin creating for each of your customers. Begin with the prep work and go through the process one step at a time. These maps won't seem like a huge undertaking if you have a plan of attack.
Set your objective. Determine what you want to get out of the map to make sure you are including the correct information. Clear objectives will guarantee that the map is beneficial to your sales process.
Next, define the persona and determine the touchpoints. These parts will be crucial in generating your B2B leads. Finish mapping by identifying the performance indicators. Choose ways to best identify how the customer is interacting with your brand and learn about creating sales urgency.

What is Lead Management?
Before you can start successfully using your customer journey maps, understanding lead management will ensure the conversion of leads to sales. Simply put, lead management is the process of managing throughout the buying journey.
The Lead Management Cycle
Lead management goes through five major steps to help create conversions.
The Lead capture: determining leads and preparing them for the cycle
Lead qualification: scoring the lead to find out how sales-ready it is
The Lead nurturing: helping push leads from expressing interest to purchasing
Lead routing: handing off the leads that are sales-ready
Lead reporting: closing the gap between marketing and sales
Important Elements of B2B Lead Management
B2B sales involve a lot of moving parts. It is important to keep track of everything in the beginning stages to have a high conversion rate later on in the cycle.
Lead management involves identifying the people in the process, including your internal team and the contacts of your leads. Determine your internal processes as well. Make sure to decide upon a centralized lead qualification process, as well as have passive marketing content ready for the early stages.
Avoid the common mistakes where lead management can fall short. For example, don't pass off qualified leads unless they meet all of the agreed-upon criteria. Use cross-marketing for all of your lead nurturing. Make sure to view your lead management through the customer lens.

Using Your Customer Journey Maps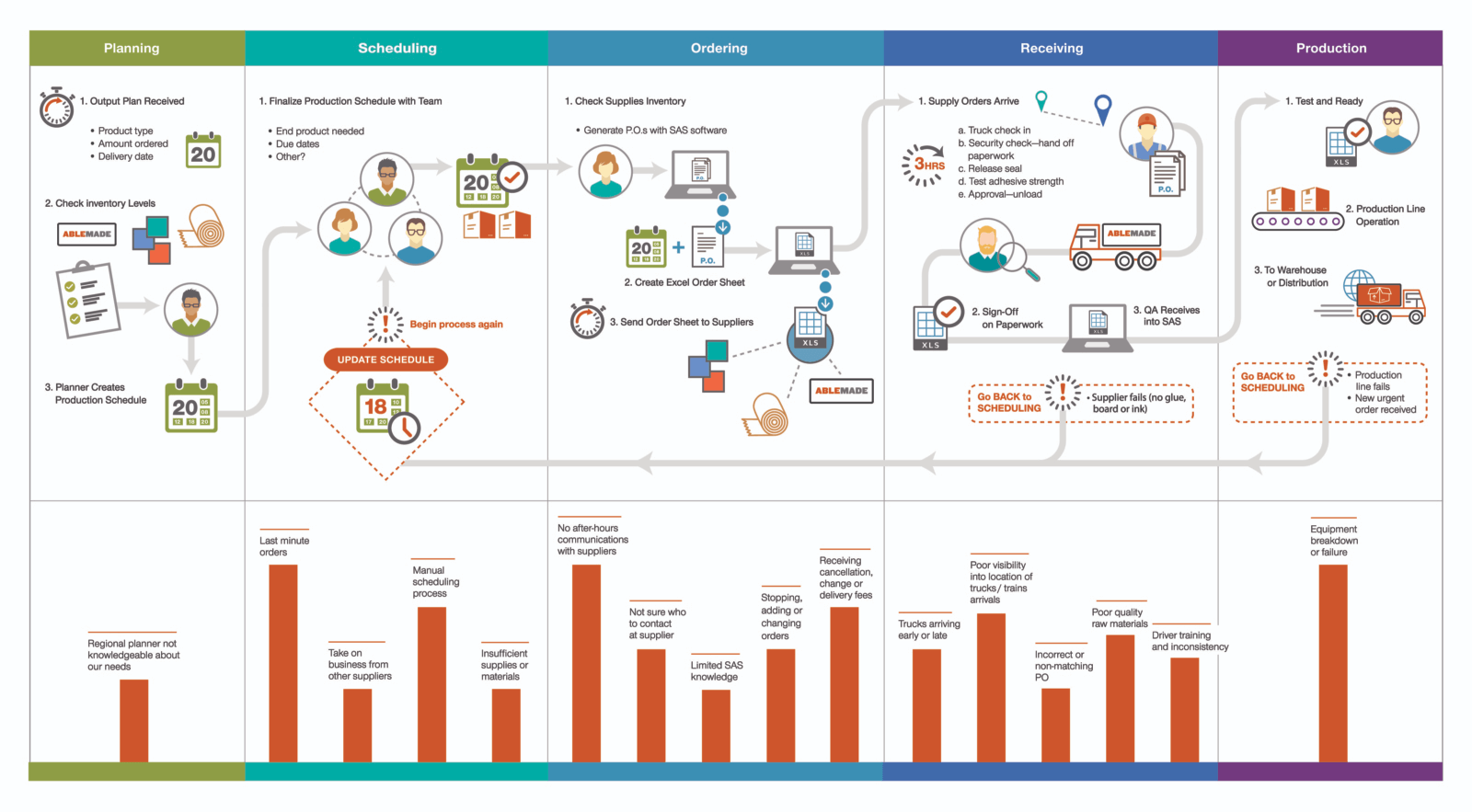 Creating the map is the first step to making the most out of this sales strategy. Ideally, you will have a customer journey map for each lead. The main objective of this strategy is to properly nurture your leads to convert into sales, as well as improve the overall customer experience.
These should help with introductions, creating brand awareness, and successful education of your product to leads.
Introduction to Your Lead and Starting a Conversation
Using your gathered information, plan the introduction of your brand to the lead. This is the first part of your customer's journey with your brand, and first impressions really matter. Determine the best first touch and be sure to document all of the following interactions.
From this point, the goal will be to build your relationship while allowing passive content (social media and paid advertising) to further educate the lead about your product.
This tactic successfully combines your customer journey map with your brand's marketing strategy. It's been found that laying out this plan can increase marketing to sales conversions by 25%.
Getting to Know Your Lead
Once the conversation has begun, the customer journey map plays a role in better understanding the target customer. The data collected by your map provides crucial insights into how your customer behaves and the motivations behind their actions.
To move from a lead to a qualified lead, multiple touches must happen. By being able to place these touchpoints into a specific section on the map, you can begin to see underlying needs and patterns within the customer.
This data is important for providing an excellent customer service experience. Imagine, you're able to have an in-depth understanding of your lead's actions. This allows you to predict their movements, choose the best times to reach out, and provide solutions to problems for them.
Customer satisfaction is key to having repeat purchases. Being able to identify the needs of a lead and provide solutions with your product will help create a meaningful relationship that benefits both sides.
Collecting Data and Measuring Conversions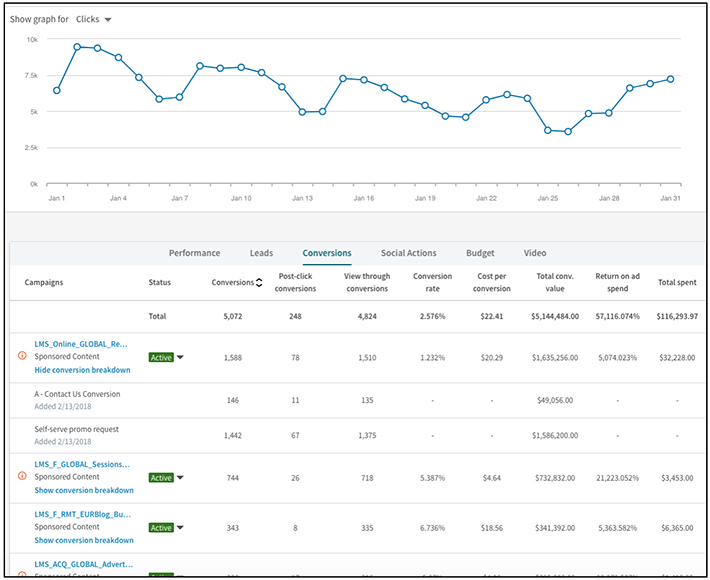 Customer journey maps do more than just provide the framework for your actions. These plans allow you to collect data and analyze it to continually improve your sales process.
These maps allow you to track the channels incoming leads originate in. By having this information, your company is able to see which tactics are worth focusing on and which areas need improvement to create engagement.
Data also allows you to trace the path each lead took before converting to a qualified lead. You will be able to see if they responded to a LinkedIn message, interacted with an Instagram post, or visited your website through a search.
By including these paths as they occur in your map, you can begin to understand the customer and utilize this information to best generate new leads. Keeping track of this data allows you to keep an eye on changing trends, so you can shift your focus to channels that provide the most engagement.
Generating New Leads and Discovering Generation Channels
A completed customer journey map provides a clear view of all the possible generation channels. Usually, undiscovered generation channels may get passed over or lumped together with existing ones. By having this map, you won't miss any opportunities to generate leads.
Along with discovering new channels, these maps may help you generate new leads by providing new touches. All of this can be measured through your data, so you can fully understand what is the best way to create conversions and grow your customer base.

The Importance of the Customer Journey Map
Overall, this strategy should play a prominent role in B2B sales, account based selling, and marketing strategy. From the initial prep work and research of a lead to closing the deal, this map will be there to guide and collect data.
Start as soon as you capture a lead, and continue using the map throughout the customer journey stages. This will ensure that your leads are following the path to conversion.