Changes & Improvements in November. Read further to see the update in November 2016.
1. Advanced search update
It is now possible to do searches more specific to your needs with the updated 'advanced search' options. You can find the improved search function by clicking on the arrow on the right of the search bar.  Here you can open a dropdown menu to filter your search to either one of the following options:
City: search for a specific city where your leads are located

Country: search for a specific country where your leads are located

IP number: search for leads with a specific IP number

Campaign: search for leads generated by a specific campaign

Source: search for a specific source of your traffic such as search engine, or newsletter

Medium: search for a specific utm_medium such as email, CPC or another method of sharing
2. Leadscore by URL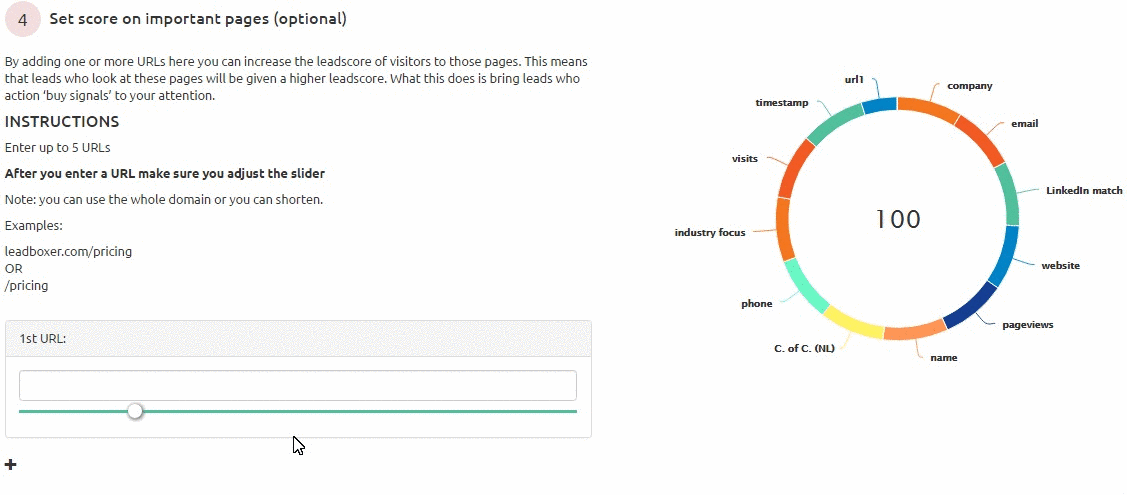 We have added a new option to the lead score calculator. You can now set a value to specific URLs visited by your leads. This option allows you to choose up to 5 different URLs and you can select how much you value a visit of this lead for each of the URLs specifically. You can either copy and paste the URL as a whole, or choose a segment of the URL such as "/pricing" or "/products/" if this is part of the URL(s) of interest.