We are constantly trying to update LeadBoxer to fit our consumers needs. This week we have added some new features such as a new Action Menu to the LeadBoxer lead board. This Rocket Icon, next to your leads title, is the new Action Menu. It contains multiple actionable tasks and things you can do with your leads.  Such as:
Edit the company name
Perform a search on the company name
Report the lead as an ISP (Internet Service Provider)
Share the full lead via email
Remove (hide) the Lead from your Leadboard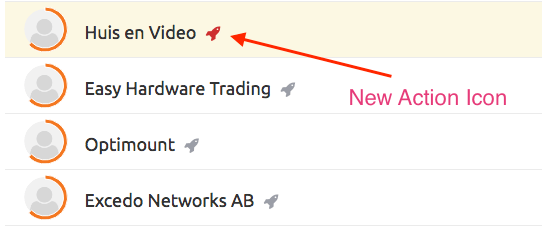 Two new features:
1. Edit your Lead Data
We have taken first step in a much requested feature: manually edit your Lead data.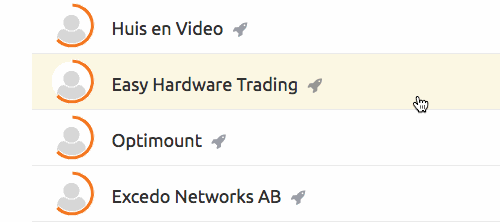 Simply click the Edit button and type the company name you want to it show.
The data will be stored in our database, and you can revert by removing your manual entry again.
This also works for Leads that have an unknown company name:
2. Report  (ISPs) or Network names
We maintain a list of close to 50.000 ISP's and networks that we use to automatically filter out of all the visitors we cant identify as coming from a real company, Now you can help us by reporting ISPs or garbage company names, so we can add them to our list and remove them from everybody's results.