Lead or Customer data as PDF
This Month we added the option to receive your daily or weekly segmented leads or customers in a new file-format: PDF
These PDFs contain the full details of one person or company. By default we will send the top 10 leads or customers that are within your created segment and period.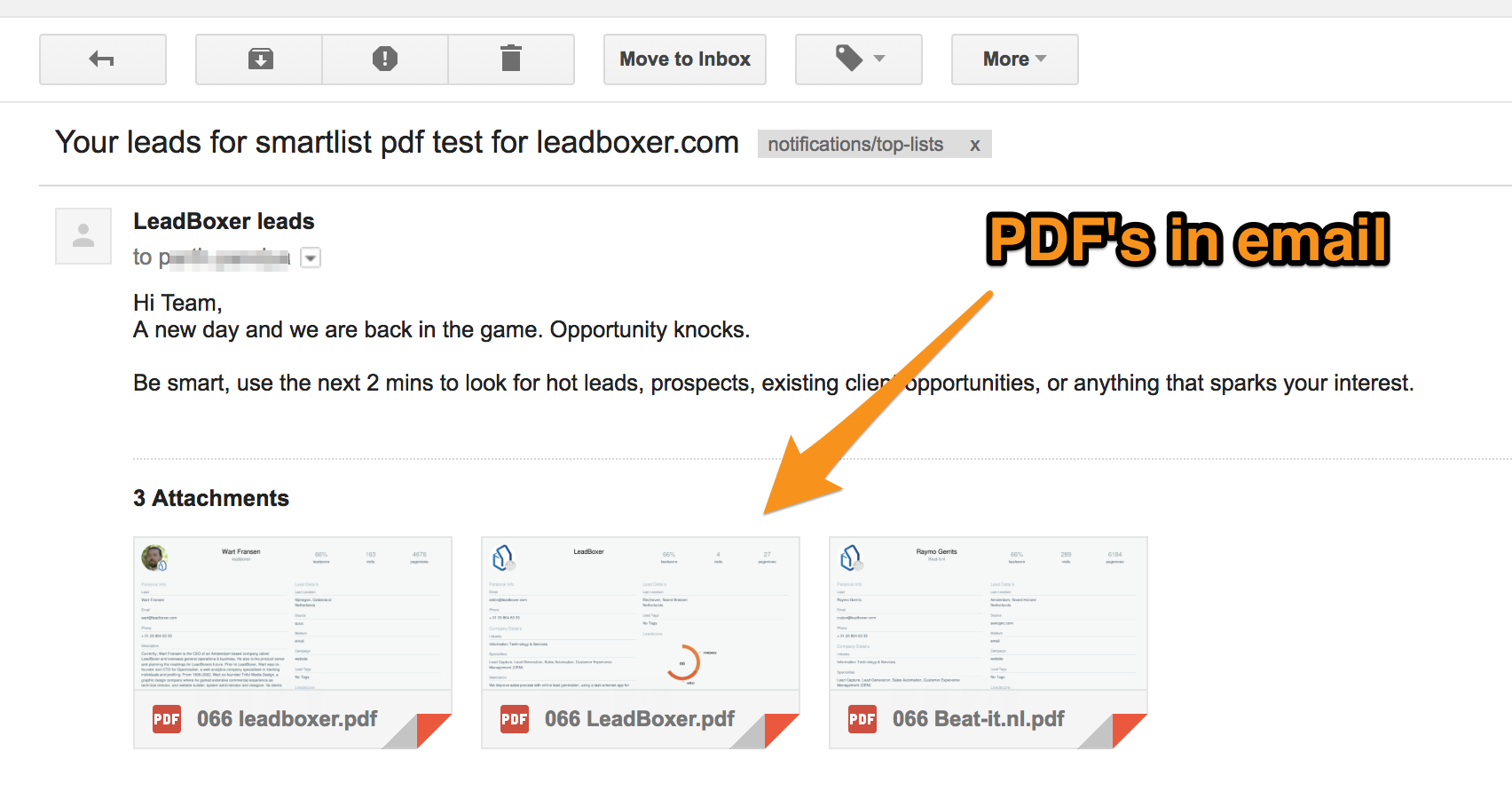 Improved Dutch Chamber of Commerce (KvK) Matching
We now match significantly more dutch companies to their entries in the dutch chamber of commerce.