Gmail email tracking extension
We are proud to announce the LeadBoxer Chrome extension for Gmail. This new integration/ plugin can be used for free by all users of the LeadBoxer platform.
Mail Benefit: see who opens your emails, who clicks on which links, and view what pages they then browse on your site.
Email tracking pixel generator
To make email tracking for your email or newsletter campaigns easier, we created a pixel generator.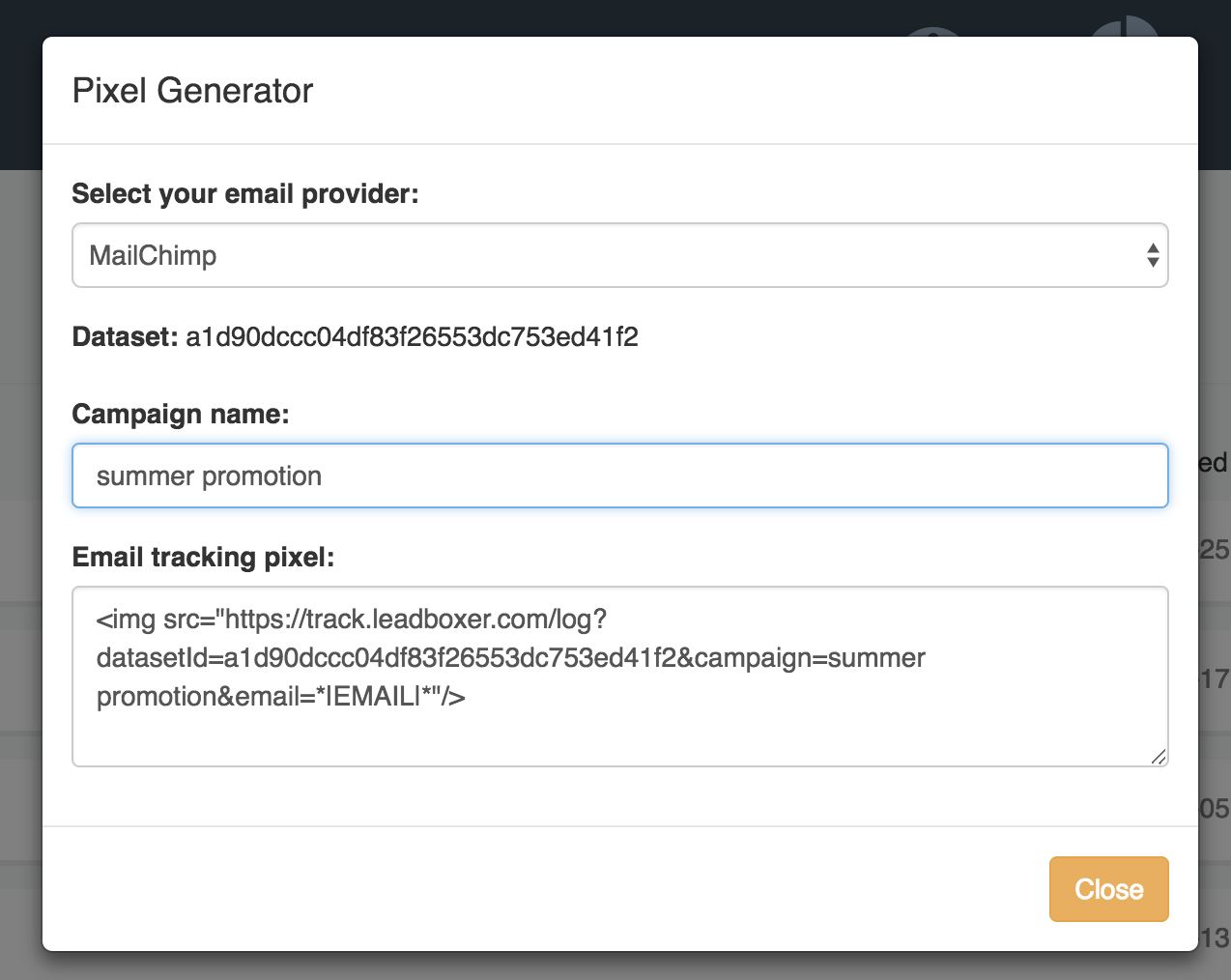 Log into LeadBoxer as admin and go to the datasets overview.
Click the configuration icon next to the dataset/website you want to track and select email tracking pixel
Choose your mail/newsletter provider
Enter a campaign name and the pixel is automatically generated.
See our full documentation on email tracking
Other fixes and updates
Added visual indication that users can use 'tab' or 'enter' to add multiple entries in the text fields
Fixed a bug where long Smartlist name was breaking the UI
Added a new csv option to the download: choose from either b2c/ b2b view option
Added name of dataset in daily /weekly email title
Introduced limit of 3 leads for expired (trial) accounts
Added logic to render names properly with if/else statements
Introduced new setting to switch from 'last activity date' to use 'first activity date'
Added 'eternal scrolling' / 'load more' for clickstreams
B2C HTML email now link to personal lead cards
Add leadscore API calls to documentation
We now use manually added Company data in the scoring formula
Fixed and improved an issue that caused broken company images